Ahead of the festival season and the ongoing Adhik Maas (of the Hindu Calendar), a lot of us abstain from Onion and Garlic in our kitchens (along with some more restrictions during Navratri) that many of us have.  Planning everyday meals becomes a hassle with so many restrictions. Sometimes, the onion prices hit the roof, so that's another reason to bookmark this list !!
Fret not, we have compiled a list of 50 dishes that require no onion or garlic and spread across 4 sections :Breakfast,Snacks,Sides&One Pot meals.Of course, chilled / warm beverages can always be added to this list to make it a complete meal platter without onion-garlic.
Let's get you started … Once you have seen this list  ( and also tried a few), don't forget to tag me @Sizzlingtastebuds (Instagram) or leave a comment below on how you liked this dish.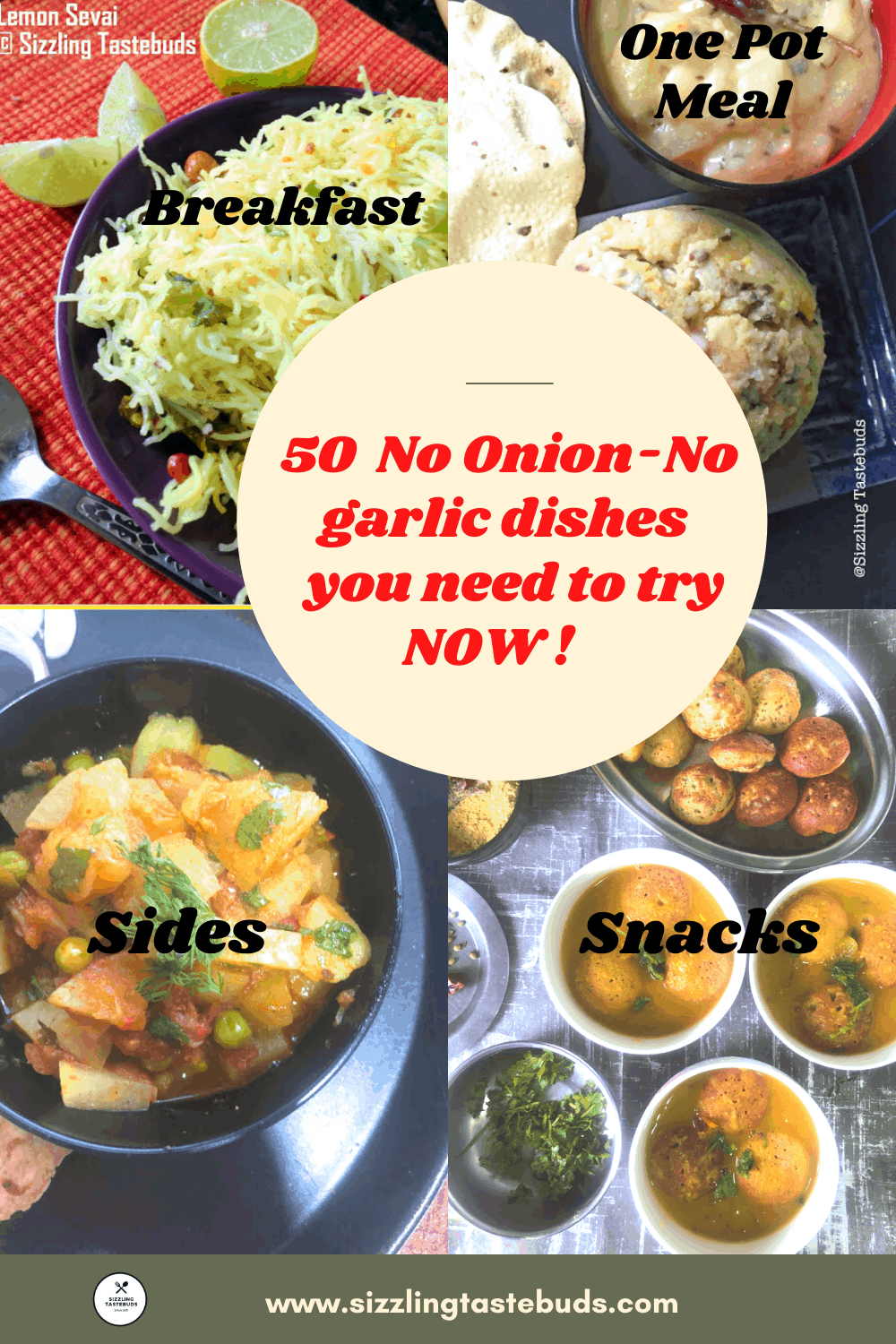 Pin

If you would also like to add your own family dish that you would like me to try out, do leave a comment below.. .

Bon Appetit !

51 NO ONION NO GARLIC DISHES

Breakfast 
Snacks
One Pot Meals
Sides (Stir fry , Gravies & Raita)