What is Besan Methi Cheela?
Cheela or Chilla is a quick Gluten Free and Vegan Crepe / Savory Pancake made in Gujarat and surrounding areas. Besan Methi Cheela is a high protein Gluten Free + Vegan Savory pancake made with Fresh Fenugreek leaves and Chickpea flour. Cheela comes in handy when there are unexpected guests or your breakfast / snack prep isn't available or for a quick snack in the evening once kids come back from school.
It can also work when you are cooking for one, or a quick protein rich snack for those living in the hostel / dorm.
The besan (chickpea flour) and Fresh Fenugreek leaves help diabetics also have a LOW GI meal.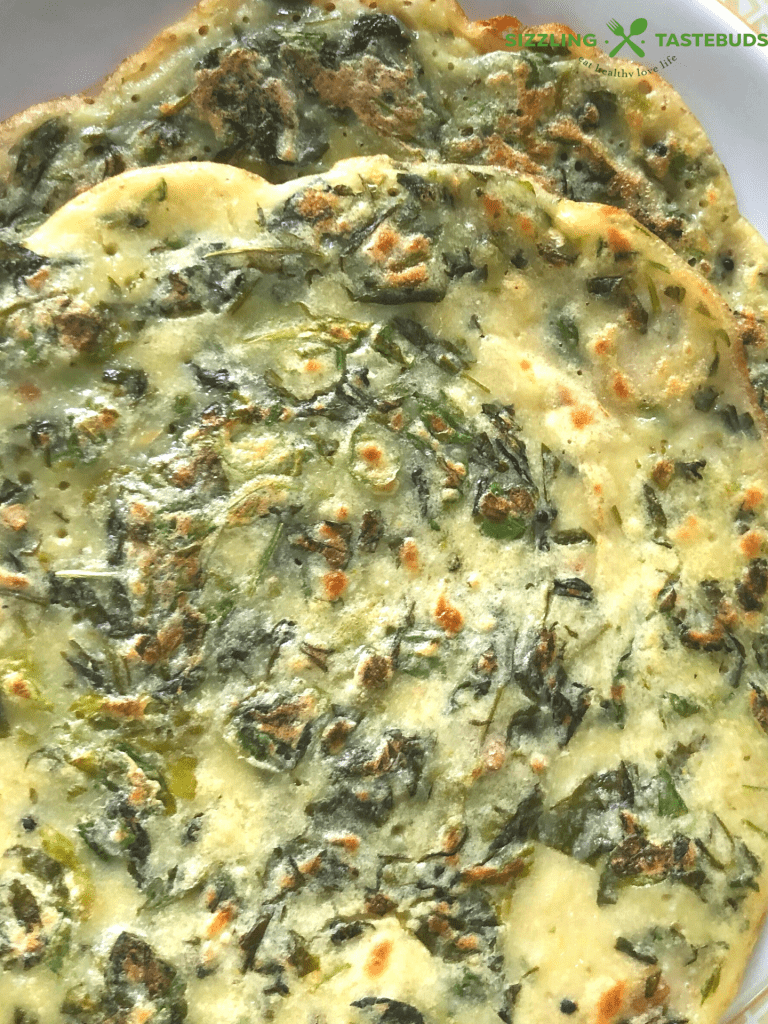 What all goes into this Besan Methi cheela / chilla?
Besan / chickpea flour – the main ingredient
Rice flour – sometimes added to give it crispness
Salt, spices – as per taste, of which I add ajwain (carrom Seeds) to aid digestion especially when using chickpea flour.
Turmeric – optional but recommended for curculio intake
Customisation – make it plain or add onions or tomatoes (makes a vegan tomato omelette), add greens (makes this Oats +amaranth cheela or this Besan Pudla with Dill).. the list in endless.
So tell me in the comments below what your favourite cheela is..
FAQs to make a good Besan Methi cheela
Does it require standing time ? Although this is instant, a minimum standing time of 20/25 mins yields good results
Is soda necessary – not at all, but you may add a teeny weeny pinch to make it fluffier as a personal option.
I Can't eat besan / chickpea flour? – simply sub with wholewheat (if not GF), or add millet flours for a gluten free version
What are cheelas served with? Generally they are served with sauce / green chutney. We enjoyed our cheela with a spicy flaxseed molagapudi topped with a generous drizzle of sesame oil
Other quick breakfast recipes / Cheela recipes you might like
Mini Vegan Yacheojeon (Vegetarian Korean Pancakes)
Vegan Yachaejeon (Korean pancakes) 야채전 are savoury pancakes loaded with veggies and served with a dipping sauce. Can be served for breakfast or snack
Check out this recipe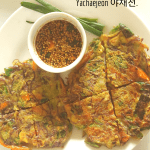 Oats and Amaranth Cheela
Oats Amaranth Chilla is a Gluten Free,Vegan Indian savory pancake that is nutritious and filling. Served usually with Green Chutney along with a cup of Tea.
Check out this recipe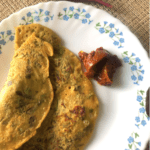 Zucchini Red Poha Recipe | Flattened Rice Breakfast with Zucchini
Flattened Red Rice Breakfast with Zucchini, veggies and spices
Check out this recipe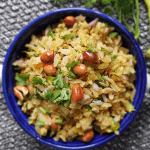 Kadamba Dosai | Instant Breakfast Dishes
Instant Multigrain, Gluten Free, vegan Indian Savory Pancake. Served for Breakfast or evening Tiffins.
Check out this recipe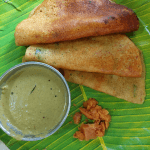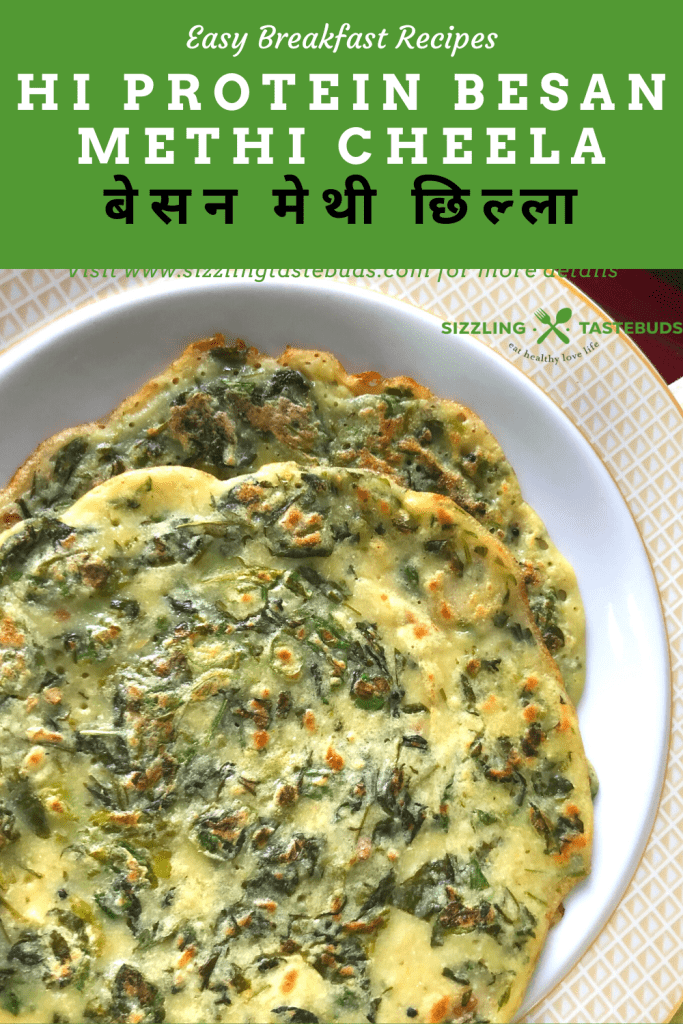 Prep time – 10 mins, standing time -25 mins ; Cook time – 15 mins, makes – 8 to 10 cheelas
Cuisine – Indian ; Course – Breakfast / Snack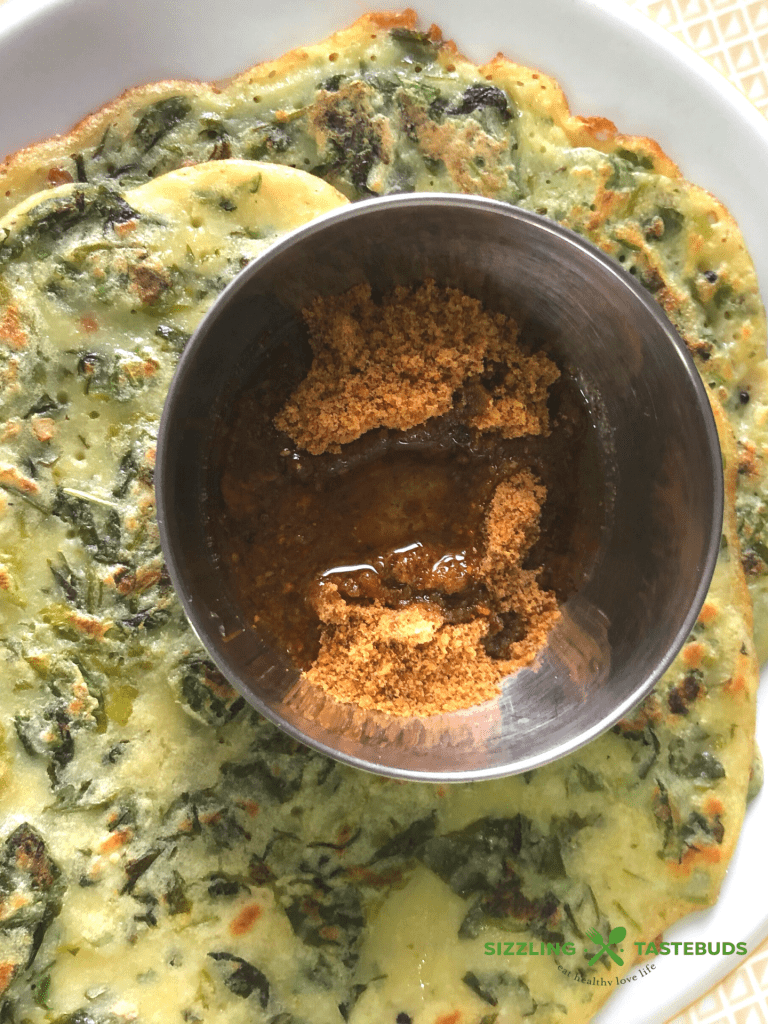 What you need to make Besan Methi Cheela
225 grams chickpeas flour (besan)
1/4 cup rice flour (optional but recommended) – diabetics can skip this or sub with millet flour OR brown rice flour
1/4 tsp turmeric
1 tsp salt
1 cup fenugreek leaves (Methi leaves, washed and finely chopped)
1/2 tsp carrom seeds (ajwain, crushed between your palms)
1.25 cups water (or as required)
1 tsp ginger (finely grated)
1 tsp green chili (finely minced)- for kids you can skip or sub with red chilli powder
1 tsp oil (per chilla) to shallow fry them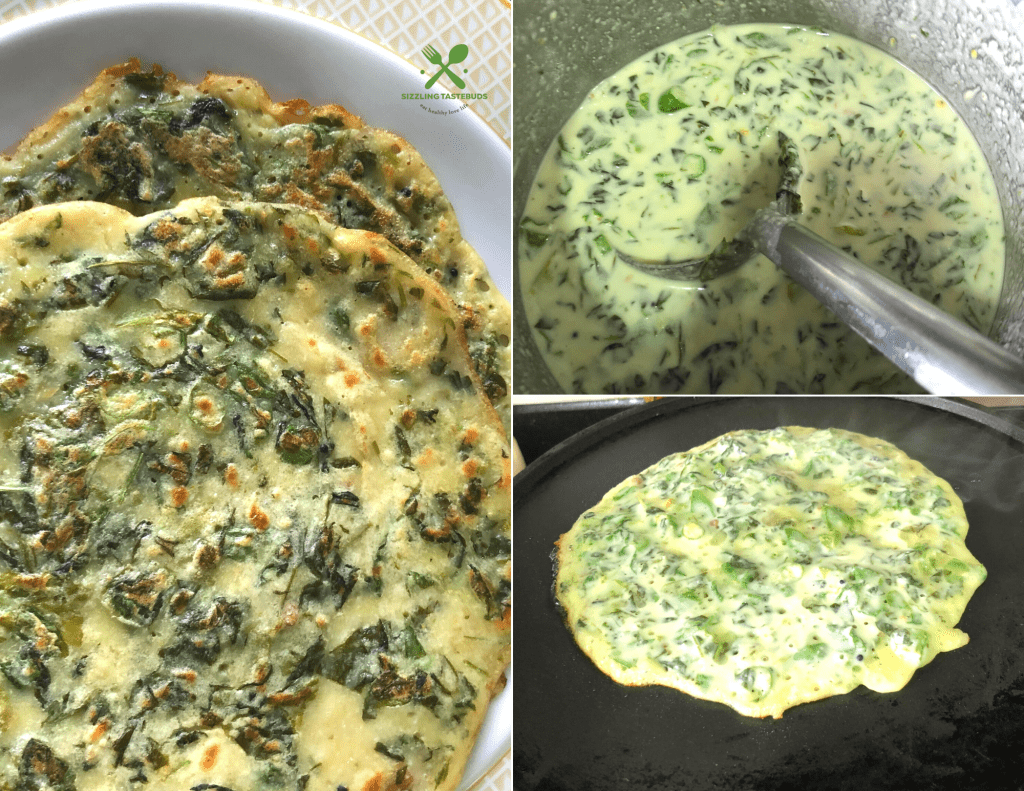 Liked this recipe? SIGN UP FOR THE Sizzling Tastebuds Newsletter (No Spam, Promise!) for fresh, healthy and tasty recipes right into your inbox. Please consider leaving a star ???? rating on this recipe to encourage us . Do FOLLOW Sizzling Tastebuds ON Facebook, Twitter, Pinterest AND  Instagram for fresh content, latest recipes and much more!
How to make Besan Methi Cheela
In a bowl, whisk together the flours, salt and spices incl the green chilly and ginger.
Then add the turmeric, chopped Methi leaves and slowly add water to make a thickish batter.
Whisk well.
Cover and keep for 20-25 mins
At the end of the resting time, whisk once again to get a pouring consistency batter, add little more water if required.
Heat a cast iron skillet / Non stick pan
Mix and spread a ladle or two of the batter.
Do not spread too much
Drizzle 1/2 -1 tsp oil around the edges.
Cook and cover for 1 min
Flip and again cook for 1-2 mins till done
Serve hot as is or with any chutney or spice powder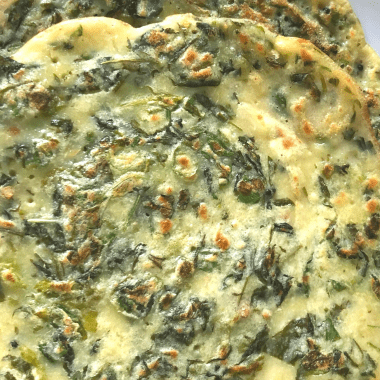 Besan Methi Cheela | Gramflour and fenugreek Savory Pancake
Besan Methi Cheela is a high protein Gluten Free + Vegan Savory pancake made with Fresh Fenugreek leaves and Chickpea flour.
Equipment
Bowl

Whisk

Spatula

Tava / Skillet
Ingredients
225

grams

Chickpea flour

Besan, sifted

1/4

cup

Rice flour

optional but recommended

1/4

tsp

Turmeric

1

tsp

salt

1

cup

Fenugreek leaves

Methi leaves, washed and finely chopped

1/2

tsp

Carrom seeds

ajwain, crushed between your palms

1.25

cups

water

or as required

1

tsp

Ginger

finely grated

1

tsp

Green Chillies

finely minced- for kids you can skip or sub with red chilli powder

1

tsp

Oil

per chilla to shallow fry them
Instructions
In a bowl, whisk together the flours, salt and spices incl the green chilly and ginger.

Then add the turmeric, chopped Methi leaves and slowly add water to make a thickish batter.

Whisk well.

Cover and keep for 20-25 mins

At the end of the resting time, whisk once again to get a pouring consistency batter, add little more water if required.

Heat a cast iron skillet / Non stick pan

Mix and spread a ladle or two of the batter.

Do not spread too much

Drizzle 1/2 -1 tsp oil around the edges.

Cook and cover for 1 min

Flip and again cook for 1-2 mins till done

Serve hot as is or with any chutney or spice powder
Sending this Blogging Marathon #133 under "Breakfast Theme"