Fresh Rajma Sundal | Fresh Kidney beans stir fry
Rajma (kidney beans) is mimickingly called "Rajamma" in our house,and is eaten if that's the last resort and they have NOTHING else to eat. Knowing this trend, I hardly make "Rajma-Chawal" at home.
The husband man however raves about the Rajma Chawal made at his boss' place and I am like "What's wrong with my version?" !! Well ! to each his own… I often disguise this legume into
But when my neighbourhood vegetable vendor told me about some fresh Rajma (kidney beans) plucked off her farm, I bought some from her and immediately made this Sundal. Both the man and the elder one loved it and went for second helpings ! There, I had a winner :-)) I am keeping my eyes open for the next batch of fresh rajma from now on 🙂
Although I have made Sundal (or steamed snack / Steamed Salad) with most legumes soaked and steamed like Channa dal,Black Chickpeas,Masoor Dal,Green Gram(payaru),Avarekaalu,Battani (fresh green peas),Kabuli Channa, Sprouts, there was something fresh and vibrant about using the fresh legumes. The Sundals can be topped with the Sundal Podi too which makes for a good variation. However, we favour the fresh garnish n tempering for each batch
If you do have access to these, make it for a quick snack / side dish and you will love it 🙂 If you have dried beans at home, soak it overnight (or a minimum of 12-14 hours), pressure cook till cooked , yet firm and use it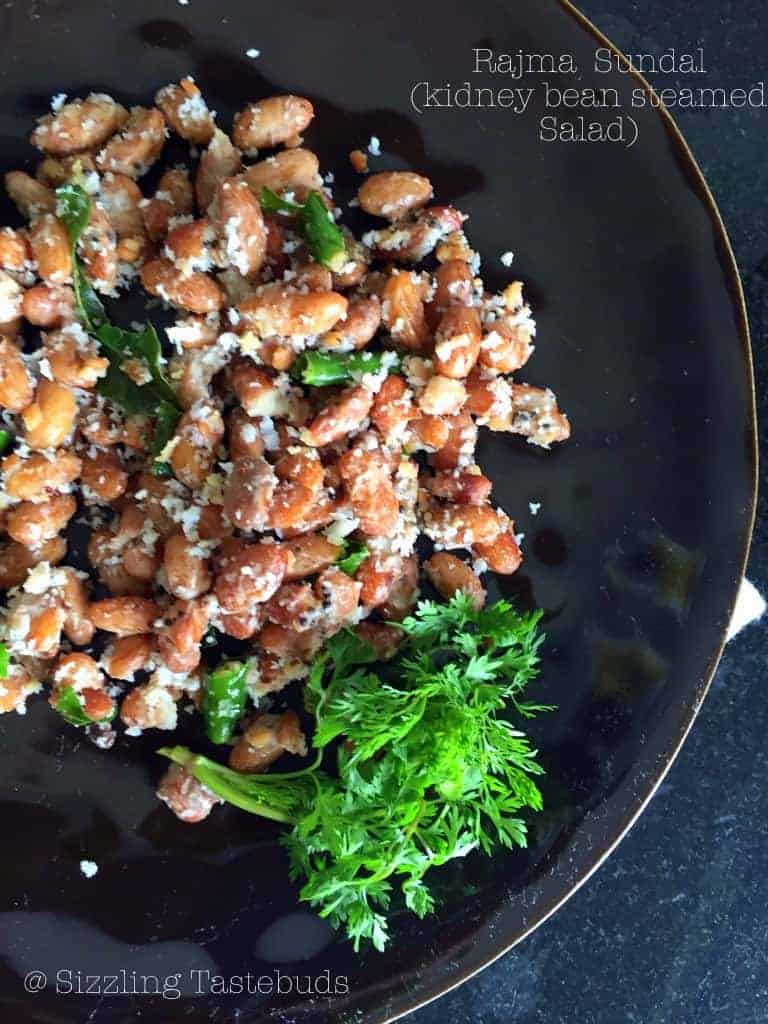 No Onion No garlic is followed right through Mahalaya Paksha (a.k.a Pitru Paksh) or the Holy Fortnight where ancestors and departed souls are fed food by their children / successors. If you are looking for more No Onion, No garlic dishes across Main Course / Breakfast / Snack categories, click here.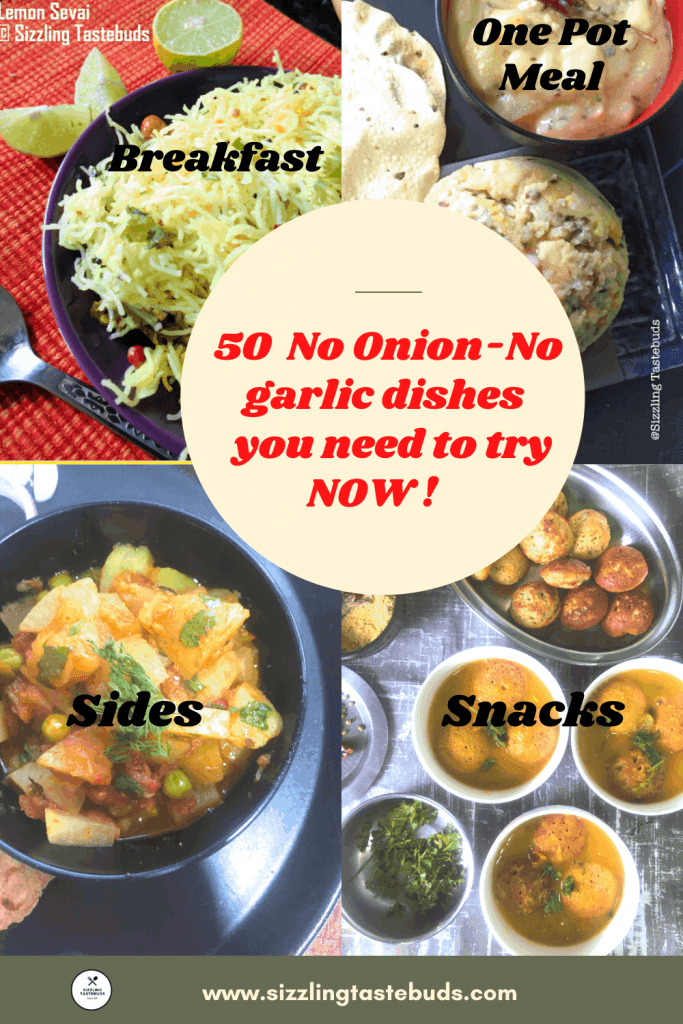 How to make Fresh Rajma Sundal
Prep time : 10 mins, Cook time :10 mins ; Serves : 3
You would need:
200 grams Fresh kidney beans (Fresh Rajma – see tip above if using Dried beans)
1 tsp Salt
2 TBSP Fresh Coconut
Tempering:
1 tsp Oil
1 tsp

split black gram (urad dal)

1/2 tsp Mustard seeds
1

Red chillies

2 green chillies (slit)
1 sprig Curry leaves
1/8 tsp Asafoetida (Hing – skip for GF)
1 tsp coriander leaves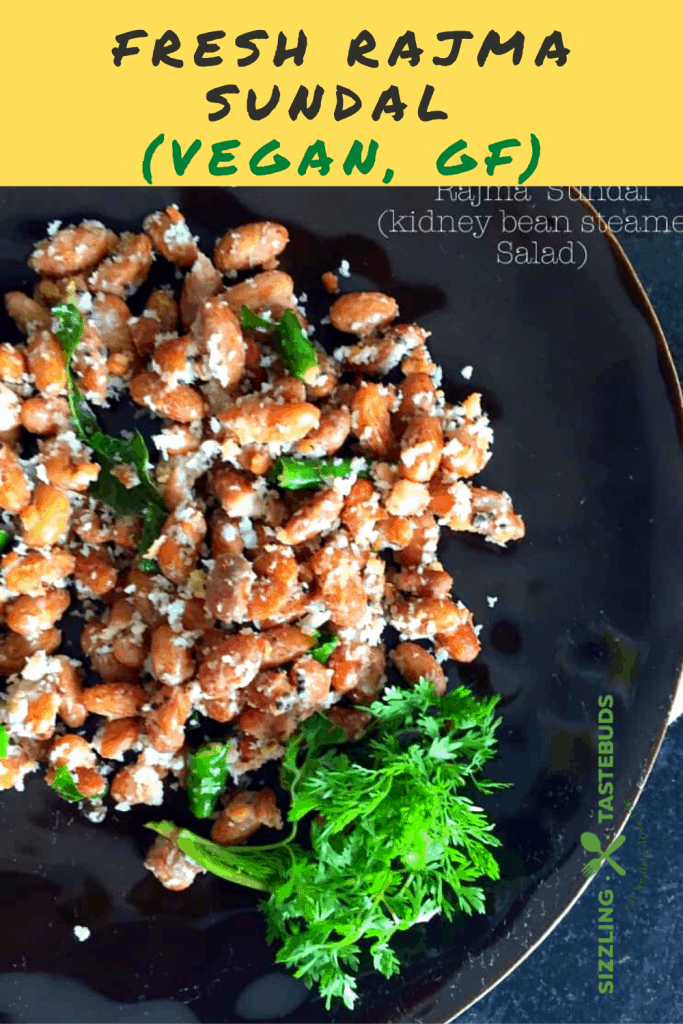 Method:
Steam cook / Pressure cook the fresh rajma with a pinch of salt. Drain completely.
If you have dried beans at home, soak it overnight (or a minimum of 12-14 hours), pressure cook till cooked , yet firm and use it
In a pan, add oil, splutter mustard seeds. Add the dal, let it brown a bit. Now add the other ingredients and saute well.
Tip in the cooked Rajma and stir well, adjust salt.
Top with fresh coconut and serve immediately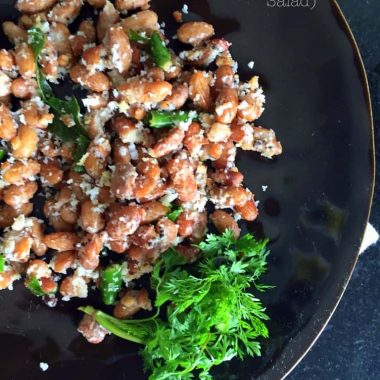 Fresh Rajma Sundal
Fresh kidney beans stir fry. This is a No onion no garlic, vegan and GF dish. Sundal is usually served for Navratri (Indian Festival)
Ingredients
200

grams

Kidney Beans

Fresh Rajma – see recipe if using Dried beans

1

tsp

salt

2

TBSP

Grated coconut
Tempering
1

tsp

Oil

1

tsp

split black gram

urad dal

1/2

tsp

Mustard Seeds

1

Dry Red Chillies

2

Green Chillies

slit

1

sprig

Curry Leaves

1/8

tsp

Asafoetida

Hing – skip for GF

1

tsp

Green coriander leaves
Instructions
Steam cook / Pressure cook the fresh rajma with a pinch of salt. Drain completely.

If you have dried beans at home, soak it overnight (or a minimum of 12-14 hours), pressure cook till cooked , yet firm and use it

In a pan, add oil, splutter mustard seeds. Add the dal, let it brown a bit. Now add the other ingredients and saute well.

Tip in the cooked Rajma and stir well, adjust salt.

Top with fresh coconut and serve immediately