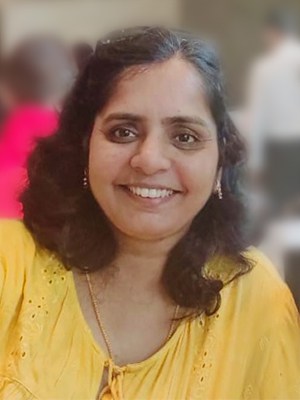 First love.
"When you cook food with love, it shows." –  I can hear my Kamala Paati (Maternal Grandmom) whispering thus into my ears. Growing up in an orthodox yet forward-looking Tambrahm household in the still-green bylanes of Bangalore, food at home was sumptuous, delicious and healthy – all at the same time. 
The new-age themes of Zero Waste Kitchen, Vegan and Gluten Free recipes were all practiced without a second thought decades ago. Hashtag #soulfood, anyone? 
Nutritious, seasonal dishes with focus on "Food as Medicine" was abundantly cooked, sampled and shared heartily amongst the teeming crowd that always landed up in my Grandmom's house. 
Growing up with her for most of my life, and having been part of the evolving cosmo palate that Bangalore had, the little kitchen experiments with my sis and parents as guinea pigs turned into something I began to like a lot.
The metamorphosis.
Mumbai (which happened post my wedding) opened up the palate further- with a heady mix of Street Food at affordable prices to Global Cuisine.
Kimchi, Broccoli, Wontons entered our kitchens as much as the local Vada Pav or Missal. And then, there was a surging need to "record" all memories of growing up and the treasured heirloom recipes for Gen Next.
The genesis
First things first – this baby (blog) was originally named : "Itsnotmadrasi" , and with social media not accepting the 'not' in the blog, got christened to this present name.

Why NOT-Madrasi ? Madrasi sounds so familiar! Have seen it in use, right from describing your domicile being south of Vindhyas to being casually to anyone who came from the Southern States of India.
So to all my friends and to-be-friends: Madrasi is supposed to refer those from the city of old-name Madras and now called Chennai. And you will be politically wrong (and also geographically), to refer any other southie as Madrasi.

But more importantly, you will still be wrong if you think I am from Madras (oops! chennai).. well, am from Bangalore (as you already read above) and a migrant to to India's commercial capital ! While being an ex- Learning and Development specialist fed my wallet till recently (or so I hope), Bangalore's bylanes (esp Jayanagar and its erstwhile food joints) still evoke warmth and happy memories.

Further, Carnatic classical music, hearty food and great conversations fill my heart (in that order) . As do binge watching movies / TV serials featuring George Clooney, Harvey Specter (please don't just ask me who that is!!) and many other drama / thriller series.
Who am I ?
I am Kalyani. Married to a foodie who can sense the ingredients just smelling it, my kitchen is one place where all elements – panchabhuthams- come together (yes, incl the "H").
Incidentally Panchabhoothams mean "The Five Elements", while the Bhootham (another meaning – ghost)refers to the "H" (my better half-fondly nicknamed "S" throughout this blog) !!
The guinea pig list got longer with the two kids who sample (and critique) most of the fare dished out – which is healthy, (mostly) vegan, definitely delicious and healthy – all at the same time.
What is this blog all about?
So, although you may not find a sugary, syrupy cheesecake or a frosted cupcake here (really?! – yeah :P), the USP of this blog is to make everyday food healthy and sustainable (and tasty, of course).
This blog is to record interesting (which can also mean basic) recipes for all of us to read,try,explore and share.
To pun on the 'southies', the owner of this blog has the kapi-right… And you guessed it! Coffee is pronounced Kaapi in Tamil Nadu and filter coffee preparation and taste, strength and flavour is different from the TN version to kerala's to Kannadigas to andhraites…

And to those who are in the know, my pet peeve is when someone calls "Sambhar saadam" as "Bisi Bele Bhath" (or vice versa too – ouch, that hurts!!).
Cinnamon and Cumin, Rosemary and Rasam, Chole and Chowmein -we truly belong to the global food wagon.
So now, wake up and smell the coffee.
The beans will be spilled, right here…