Thalipeeth or an unleavened Indian hand-made flatbread is a breakfast / dinner dish we enjoy at home. Usually made with jowar / sorghum / finger millet flours, it's also enjoyed best made with a mix of multigrain flours . I have used several GF flours for this flatbread. Quite spicy on its own, this is often eaten with a curd or a pickle.
Gluten free flours are good for not just those who need it for medical reasons, but also promotes good health overall, Keeps one full and is a fibre rich option especially for diabetics.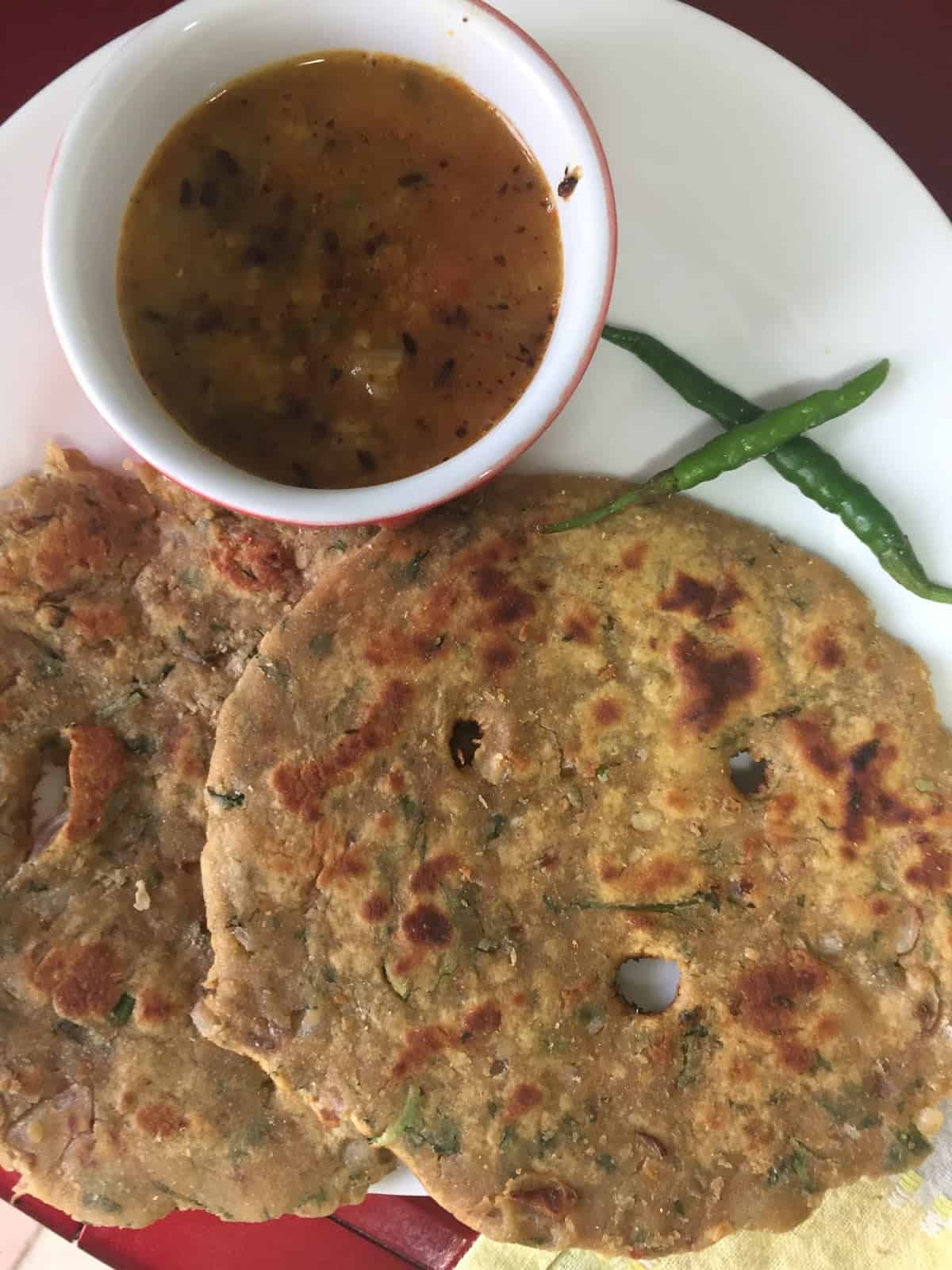 Pin

Multigrain thalipeeth is best eaten hot off the tava / skillet Let's see how to make it as this dish makes its way to this month's edition of Bread Bakers where @ Stacy is hosting GF breads as a theme. The past few months, I have hardly baked any breads nor participated in this monthly event, but want to make a gradual comeback to baking.

Prep time – 15 Mins ; Cook time – 20 Mins , Makes – 4 servings

What you need:

Jowar / sorghum flour – 1/2 cup

Finger millet flour – 1 heaped tablespoon

Bajra atta – 1/4 cup

Channa dal flour / gramflour / chickpea flour- 2 TBSP

Brown rice flour – 3 tsp

Grated veggies – cabbage, carrot, calabash (Lauki/bottlegourd) – 1/2 cup

Grated / Minced onion – 2 heaped teaspoon

Crushed ajwain / carrom seeds – 1/4 tsp

Turmeric- 1/4 tsp

Paprika / Red chilli powder – 1/2 tsp (adjust taste)

Salt – to taste

Chopped cilantro – 2 tbsp

Oil – 1/2 tsp per thalipeeth to shallow fry.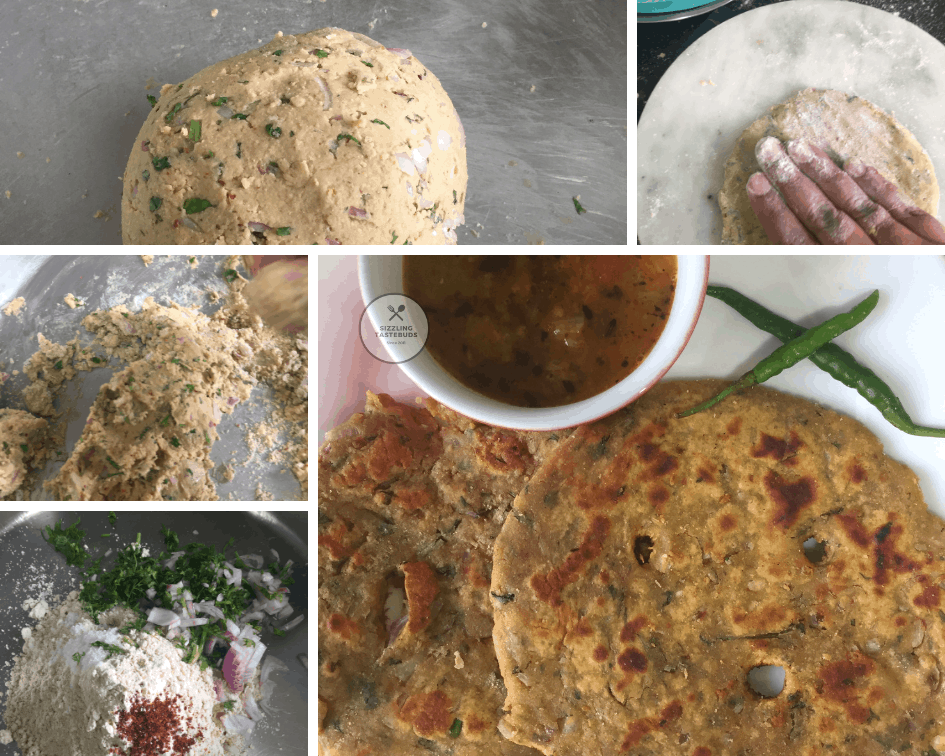 Pin

How to:

In a large mixing bowl, sieve all the flours with salt, turmeric, chilli powder. Mix well. Add the grated veggies and mix well. Don't add any water at this stage. The veggies will react with the salt and release water.

Once the mix is semi dry, sprinkle hot water little by little (I needed a max of 1/3 cup) to make a pliable dough. Cover and rest for 15 mins

On a oiled plastic sheet / transfer sheet , pinch out a large lemon sized dough. Flatten out the thalipeeth on this greased sheet OR a floured surface (use rice flour / Jowar flour for dusting) to a disc of 1/2 Cm thickness and 7-8 Cm in diameter. Make 1-2 holes on the thalipeeth to enable it to cook through.

With a flat spatula, Transfer the thalipeeth to a medium hot skillet. Drizzle oil into the holes and around the bread and cook evenly on both sides. Serve with yoghurt and / or pickle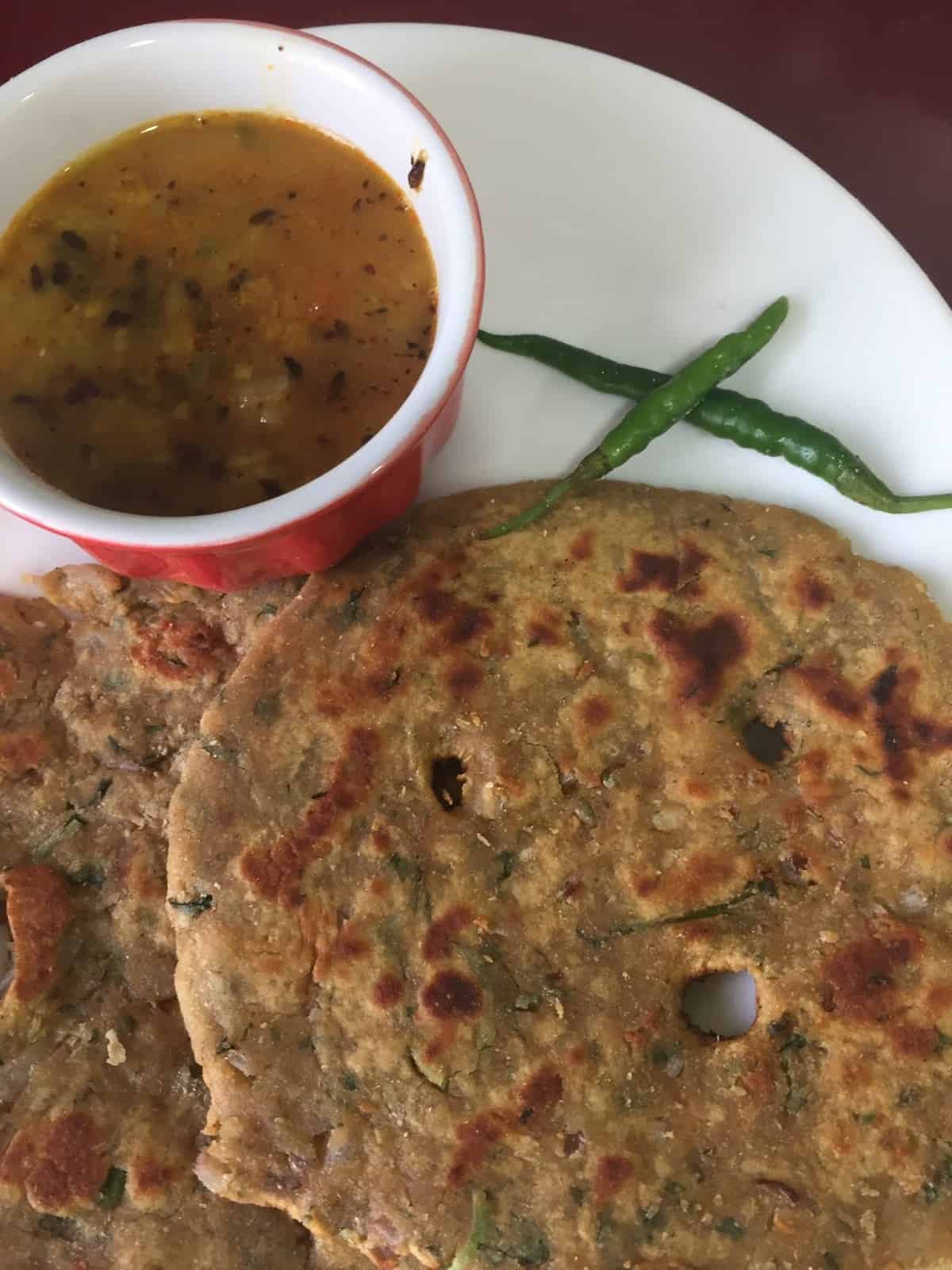 Pin
#BreadBakers is a group of bread loving bakers who get together once a month to bake bread with a common ingredient or theme. You can see all our of lovely bread by following our Pinterest board right here. Links are also updated after each event on the #BreadBakers home page.

We take turns hosting each month and choosing the theme/ingredient. If you are a food blogger and would like to join us, just send Stacy an email with your blog URL to [email protected].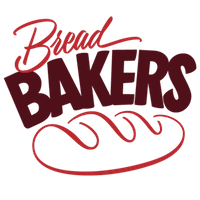 Pin