Jowar Idli | Sorghum Idli is a Gluten Free, Vegan no-Rice Idli (steamed savoury cake) made with Cracked Sorghum and Lentils. Served for Breakfast or a light dinner.
Jowar / Sorghum /Jonna / Cholam/ Jwari is one of the versatile millets that lends itself to savoury very well. The earthy taste of most millets is something we have been loving at home. We keep experimenting with different millets breakfast / main course / snacks featuring millets feature at least once a week on the menu.
Jowar flour is used to make a flatbread called bhakri and is enjoyed with Ennegayi (click here and here for the recipe). After Ragi Idli and Sabudana Idli, we were excited to make this soft and porous Jowar Idli. You can serve it with any chutney / Sambhar / Molagapudi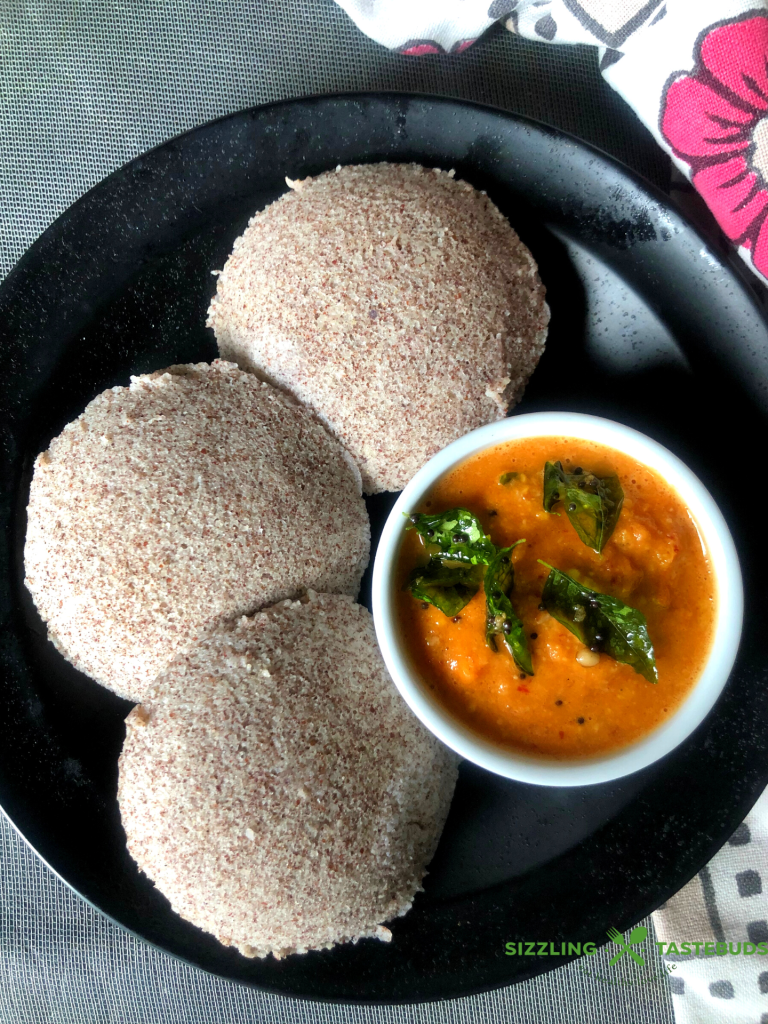 Other millet recipes you may like on the blog:
Ragi Idli | Finger Millet Idli using Whole ragi grains
Ragi Idli is a fermented Idli (steamed savoury breakfast) made with Finger Millet and Lentils. Served with Sambhar & chutney as Breakfast / Snack
Check out this recipe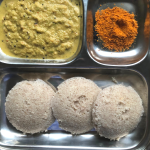 Millet Set Dosa | Barnyard Millet Set Dosa
A spongy, airy millet based savoury South Indian pancake. Served with Chutney or Sambar for a Vegan, Gluten Free meal  
Check out this recipe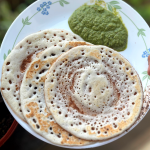 Ragi Sevai | Ragi Semiya Upma | Finger Millet String Hoppers
A sevai / Upma /savory pudding made with Ragi Sevai / Ragi Vermicelli or Finger Millet string hoppers. Served as a South Indian Breakfast or Snack. 
Check out this recipe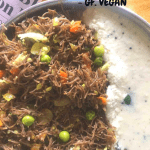 Other Idli varieties you may like
Basic Idli recipe | South Indian Idli| How to make Soft Idli
Idli is a steamed rice-lentil dish ((sometimes millets) made in South India and is oil free, gluten free and vegan too. Served for breakfast with sambar or chutney
Check out this recipe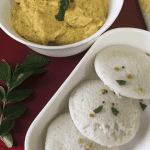 Bidadi Thatte Idli
Steamed, Fluffy Idli (Rice pancakes) – specialty of Karnataka Cuisine
Check out this recipe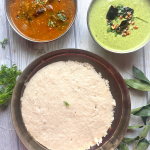 Pepper Idli | Milagu Idly
Pepper Idli or Milagu Idly is an Idli variant with whole peppercorns and spices added to the batter and steamed. Served with chutney or sambar
Check out this recipe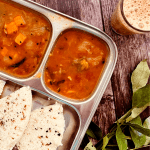 This 2-ingredient Idli is one of the easiest idli that you can make. Of course, it has a darker colour and rustic mouth feel than the usual Rice based Rice, But trust me, it is the easiest and most delish Idlis you have ever made.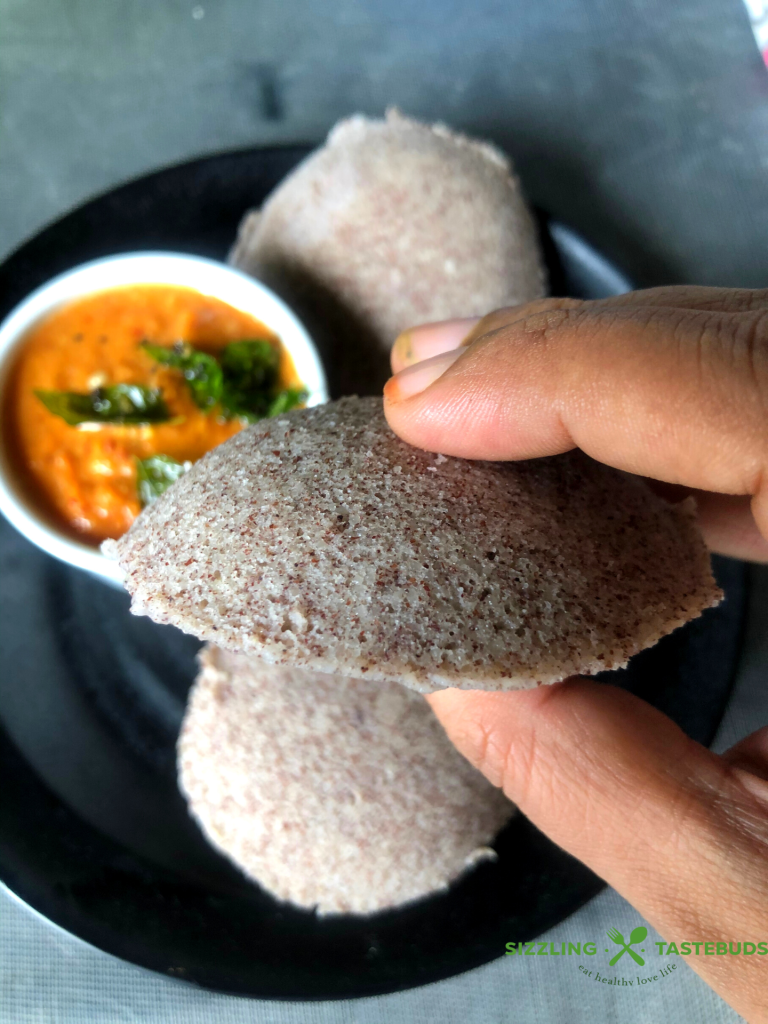 Tips and tricks to make soft and porous Jowar Idli
Wash the rava several times to remove any grit / dust / grime accumulated during the rava making process
If you don't have access to store bought Jowar rava, gently pulse clean, sun-dried Whole Jowar grains into rava consistency. Sieve and repeat the process till you get semolina texture. Store this homemade rava in a cool place
Mix the ground batter vigourosly with clean hands before fermentation – this is a sure shot to ferment perfectly
If living in a very cold place, place the ground batter in an Instant Pot with yogurt mode on for few hours.
If the ground rava is too coarse, grind the batter (urad dal + rava) to smooth consistency
Once the Idlis are steamed, rest for 5 mins before un moulding. That way the Idlis come out without sticking to the Idi mould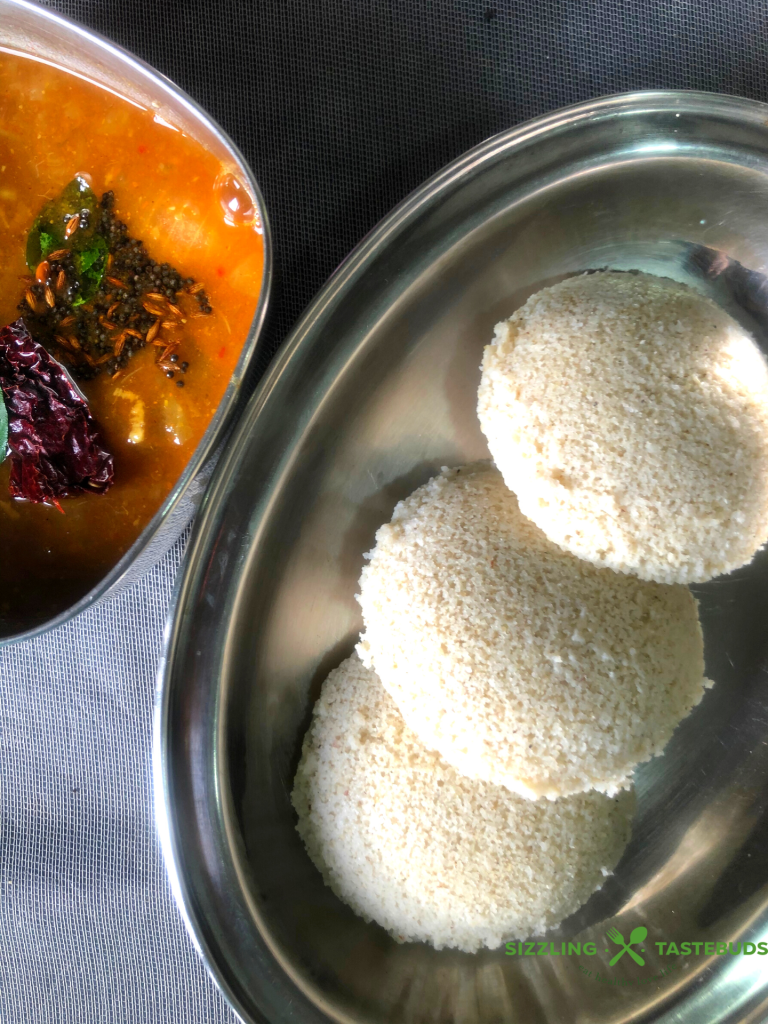 Prep time – 10 mins, Soak + Grind + Fermentation time – 15 hours ; Cook time – 12 mins / batch
Makes – Approximate 20 – 25 idlis ; Cuisine – South Indian ; Course – Breakfast / Light Dinner
What you need to make Jowar Idli
1 cup Split Black Lentils (Urad Dall, whole, deskinned)
3 cups Sorghum Meal (Jowar Rava)
1.25 tsp salt
PIN FOR LATER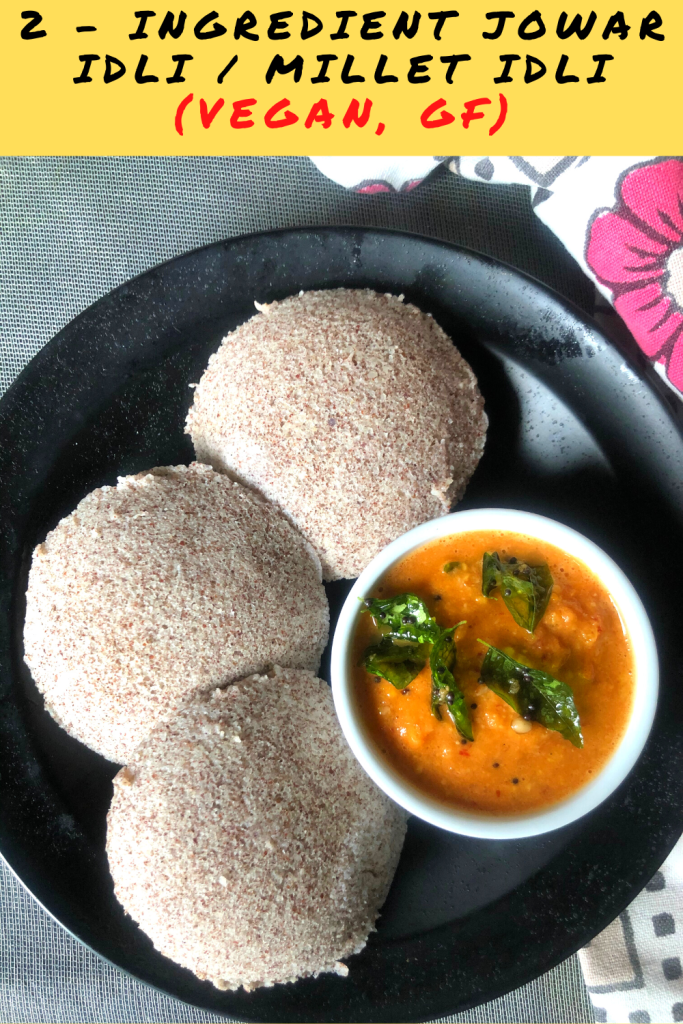 How to make Jowar Idli
Wash the dals and rava separately and soak for 4-6 hours
If the humidity is too hot, a soak of just 4 hours is enough.
After 6 hours, Blend the urad dal first into a smooth batter (butter soft)
Add the soaked and drained Jowar Rava and grind for just 5-6 minutes.
The Rawa needs to be a slightly coarse texture and not 100% smooth.
Add the batter mix to a large bowl and add salt.
Mix well with clean, washed hands for 5-6 minutes (this helps fermentation)
Cover and ferment overnight (or at least for 8-10 hours)
Next morning, mix the batter gently and steam ladlefuls in idli moulds in a steamer
Steam for 10-12 minutes or till a toothpick comes clean
Rest for 5 mins, gently unmould and serve this is Chutney and Sambhar
We served with Chettinad Kara Chutney here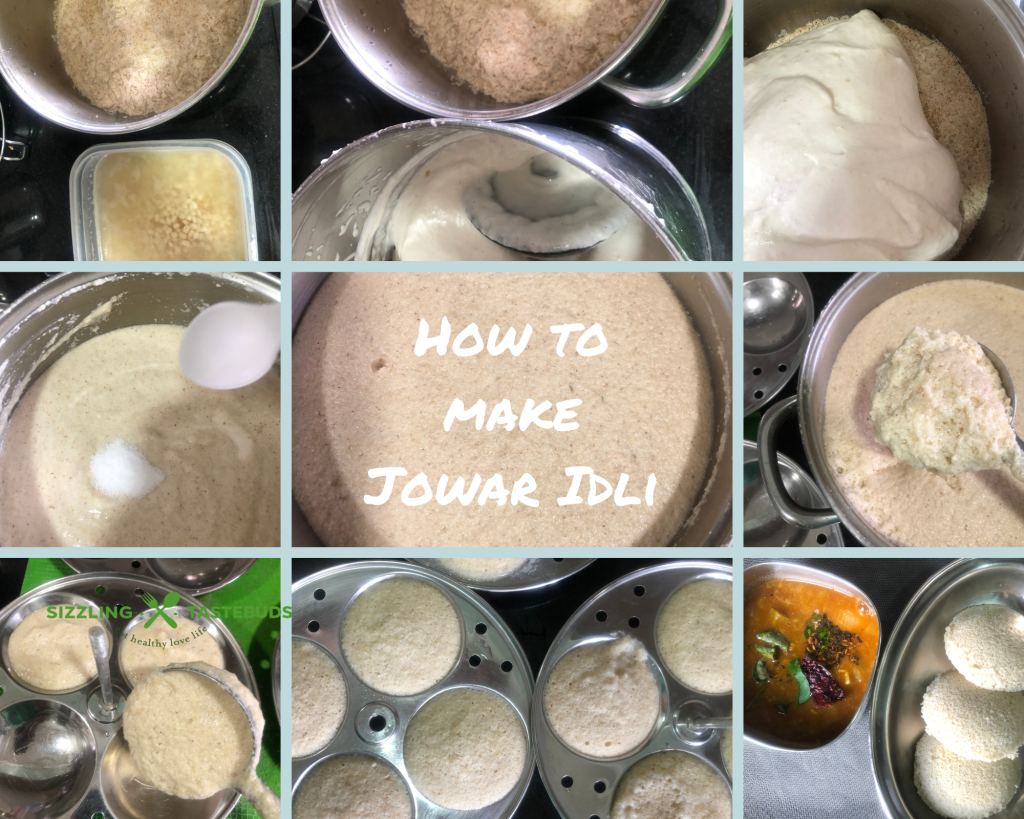 This goes to Sshhh Secretly Cooking Challenge where Renu asked us to share protein rich breakfast recipes. My partner for this Radha gave me Urad Dal and Jowar Rava to make this. Radha brought these delicious tacos with the ingredients – Vegannaise and quinoa flour that I gave her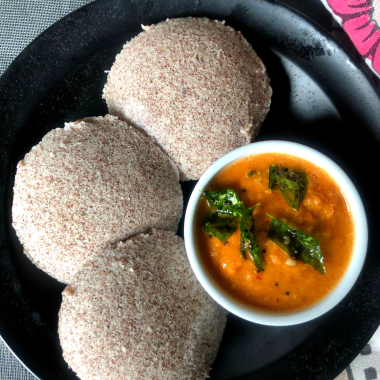 Jowar Idli | Sorghum Idli ~ How to make Jonna Idly
Jowar Idli | Sorghum Idli is a Gluten Free, Vegan no-Rice Idli (steamed savoury cake) made with Cracked Sorghum and Lentils. Served for Breakfast or a light dinner. 
Equipment
Steamer

Idli Stand

Wet Grinder
Ingredients
1

cup

Black Lentils

Urad Dal, whole, deskinned

3

cups

Sorghum

Jowar Rava

1

tsp

salt
Instructions
Wash the dals and rava separately and soak for 4-6 hours

If the humidity is too hot, a soak of just 4 hours is enough.

After 6 hours, Blend the urad dal first into a smooth batter (butter soft)

Add the soaked and drained Jowar Rava and grind for just 5-6 minutes.

The rawa needs to be a slightly coarse texture and not 100% smooth.

Add the batter mix to a large bowl and add salt.

Mix well with clean, washed hands for 5-6 minutes (this helps fermentation)

Cover and ferment overnight (or at least for 8-10 hours)

Next morning, mix the batter gently and steam ladlefuls in idli moulds in a steamer

Steam for 10-12 minutes or till a toothpick comes clean

Rest for 5 mins, gently unmould and serve this is Chutney and Sambhar

We served with Chettinad Kara Chutney here
Notes
Tips and tricks to make soft and porous Jowar Idli
Wash the rava several times to remove any grit / dust / grime accumulated during the rava making process
If you don't have access to store bought Jowar rava, gently pulse clean, sun-dried Whole Jowar grains into rava consistency. Sieve and repeat the process till you get  semolina texture. Store this homemade rava in a cool place 
Mix the ground batter vigourosly with clean hands before fermentation – this is a sure shot to ferment perfectly
If living in a very cold place, place the ground batter in an Instant Pot with yogurt mode on for few hours. 
If the ground rava is too coarse, grind the batter (urad dal + rava) to smooth consistency 
Once the Idlis are steamed, rest for 5 mins before un moulding. That way the Idlis come out without sticking to the Idi mould
Nutrition
Serving:
60
g
Calories:
102
kcal
Carbohydrates:
21
g
Protein:
5
g
Fat:
1
g
Saturated Fat:
0.1
g
Polyunsaturated Fat:
0.3
g
Monounsaturated Fat:
0.2
g
Sodium:
95
mg
Potassium:
81
mg
Fiber:
3
g
Vitamin A:
0.4
IU
Vitamin C:
0.3
mg
Calcium:
11
mg
Iron:
2
mg