What is Idli Rava?
Rice Rava (or Cracked Raw Rice) is used for various South Indian dishes – Idli/ Arisi Upma/ Kozhukottai (Undrallu) etc. Check 14+ varieties of Idli here. Idli rava (or idli Rawa) is called Akki Thari in Kannada and Biyyapurava in Telugu.
Here's is a quick way to make homemade Rice Rava that can be used for the purpose. I have taken raw white rice for this purpose. However, the process is the same for any type of rice, only the soaking time varies according to the quality of the rice.
This is a basic kitchen prep, and saves valuable time and money once you have this ingredient ready. Let's see how to make Rice Rava. I have included a quick video to help this process to be understood better. Like making homemade Schezwan Sauce or making Desi Ghee, this too is an easy DIY / Kitchen basics recipe.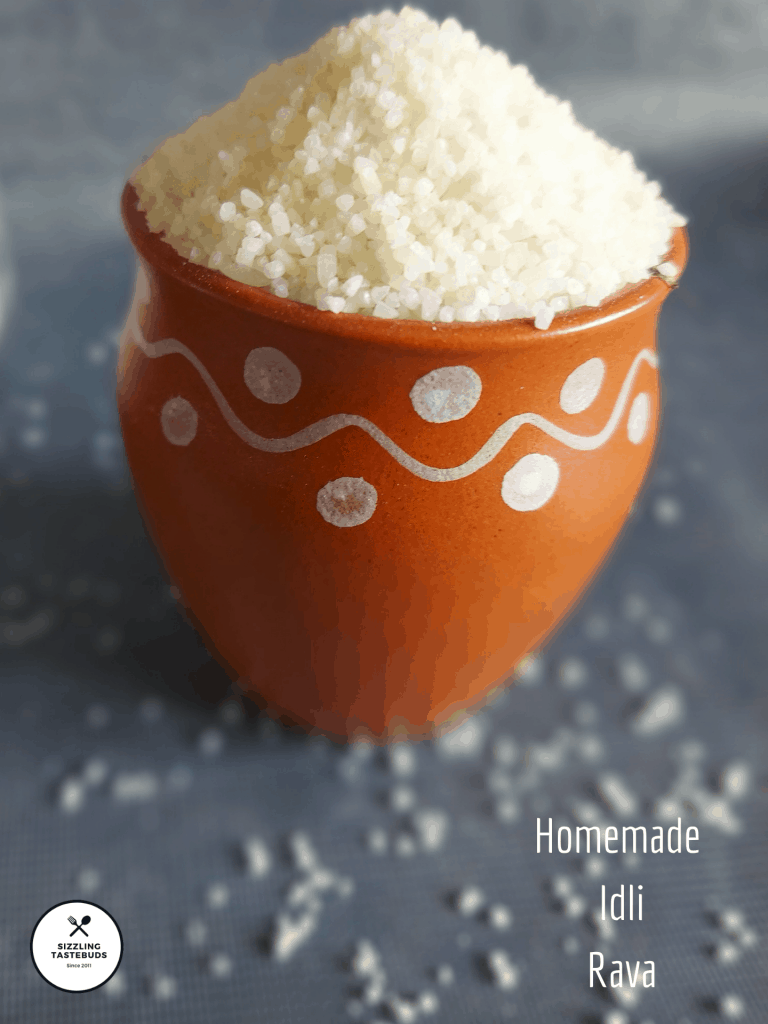 Idli Rava V. Upma Sooji / Upma Rava. Where is Idli Rava used ? How is it different from Rava / Semolina or Lapsi?
Idli Rava is made with Whole Rice, soaked and dried and ground as explained in this recipe. On the other hand, Rava / Semolina/ Upma Rava is made from Durum Wheat which is used to make Rava Pongal ,Ragi Rava Dosa, Rava Idli, Upma, Rava Ladoo, Kichadi, Rava Kesari (Sheera), Rava Kanji etc. A coarser variation of broken wheat is called Lapsi / Daliya which is also used to make denser but healthier Broken Wheat Idli, Godhuma Thakkali Upma etc.
Idli Rava is used to make Soft Spongy Idlis like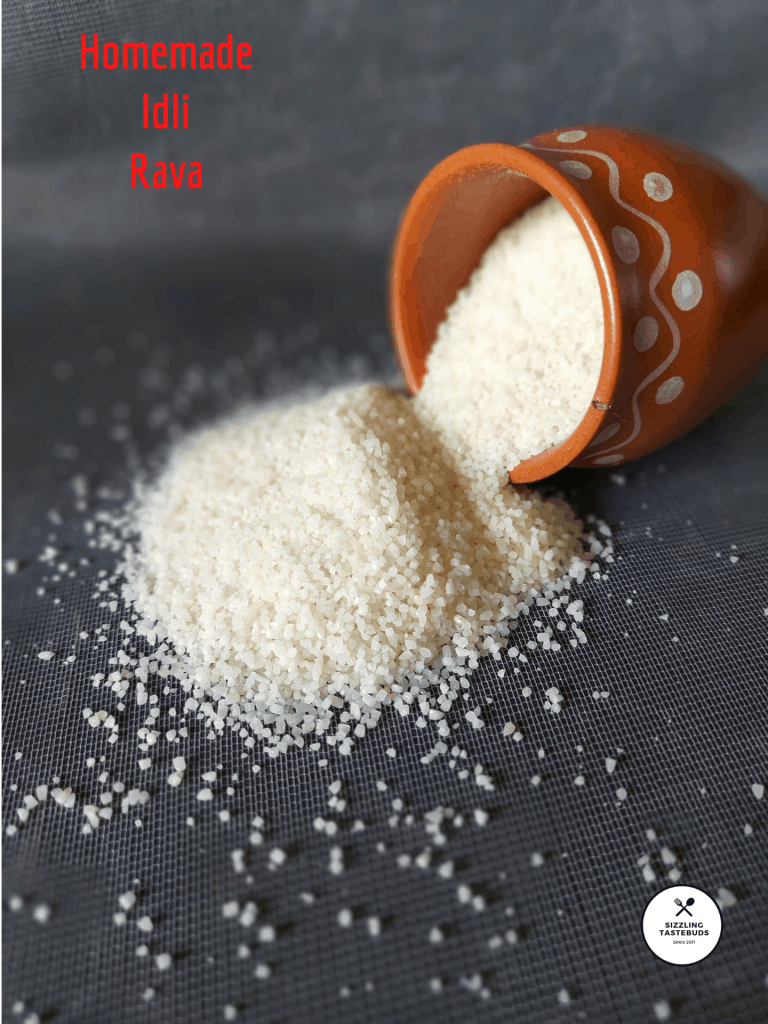 Method – How to make Rice Rava
Watch the embedded video for a detailed procedure, more tips and tricks to get it right… .
Click, Like and Share the video. Also, if you are visiting the Channel for the first time, do take a minute to subscribe and press the bell 🔔 icon for further notifications. Do leave any comments / queries you may have, and I will answer them at the earliest. Thank you 😊
PIN FOR LATER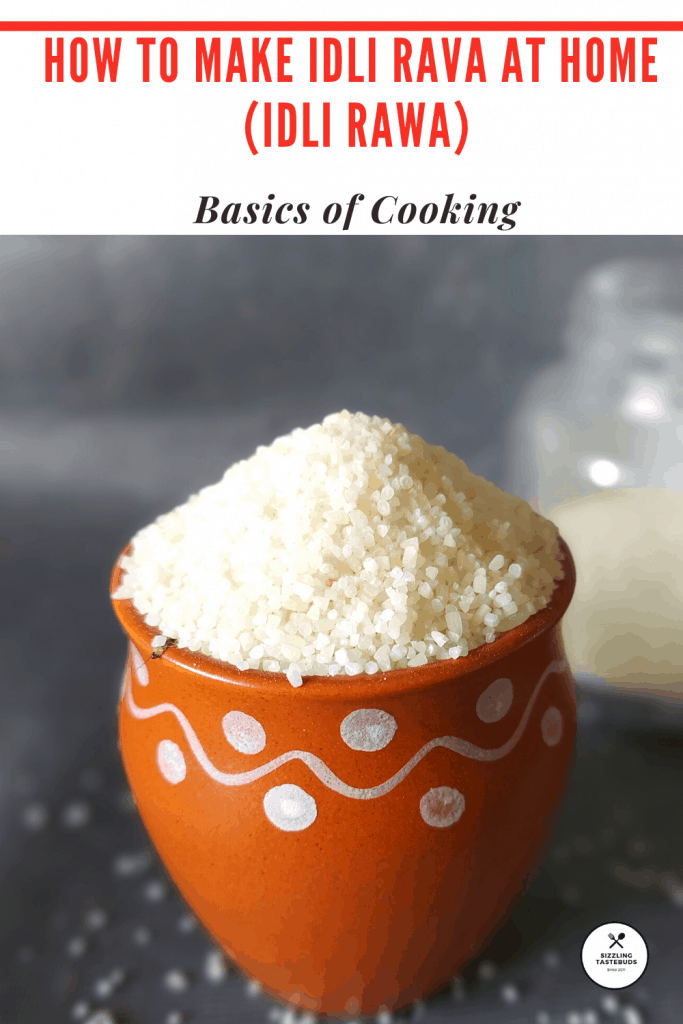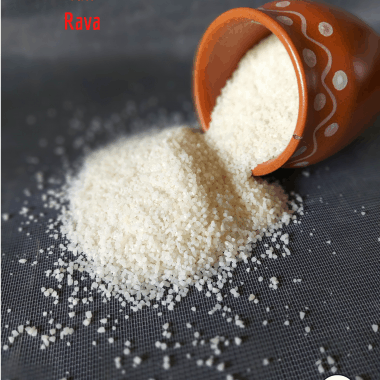 How to make homemade Idli Rava | Homemade Idli Rava | Cream of Rice
This Rava is different from Sooji / Semolina and is used to make soft Idlis / Koxhukattai / Pongal etc..
Ingredients
3

cup

Raw rice

(Can use par Boiled Rice too)
Instructions
Check out the video embedded below for the complete process how to make this. If you are visiting our channel for the first time, do leave a ???? and subscribe to our channel. Do leave any comments / queries you may have, and I will answer them at the earliest. Thank you ????
Video
Notes
This recipe can be made with Par boiled Rice / Puzhungal Arisi. In that case, soak for 3 hours only.
This Idli rava is different from Rice flour, and also different from Sooji / Semolina.
This can be used to make soft Idli / Undlige/ Upma Kozhukattai/ Idli rava Upma. All recipes are on this blog.