Its not rare that we find young professionals slogging it out – away from their hometown, their comfort zone, and more importantly away from Mom's cooking (aka maa ke haath ka khana). While today's youngsters have better and more variety of eating options – to call food from outside, its not always feasible healthwise or economically. This week, you would see simple to make dishes or preps – not just for bachelors, but also for those living alone. Thanks to Valli, for this theme made me sit up and jot down so many ideas that Cooking for oneself can be both healthy and fun. Sending this to BM#49 under "Bachelor / cooking for one" series 🙂
A quick bachelor fix –
Dosa. There are thousands of varieties of dosa-
both fermented and instant like Wholewheat dosa, Brown Rice Dosa, Ulundu Dosa, Cornmeal Dosa,Set Dosa etc. But while cooking for oneself, time is a
premium. So, today's dosa is an instant version – and can be had for both breakfast or a quick brunch. We
had it for a Sunday lunch along with Avial for a filling meal. Tastes best with
Idli/Dosa Molagapudi (spiced lentil powder). Hope you like the series this week.
Prep time :
10 mins | Cooking Time : 10 mins
Makes : 4
medium sized dosas / crepes
Serving suggestions : Any chutney or Molagapudi (spiced lentil powder)
Type : Breakfast, Cuisine : South Indian, Can be made vegan if required.
Ragi Rava
Dosa – Instant Dosa / crepes with finger millet flour and rava (semolina)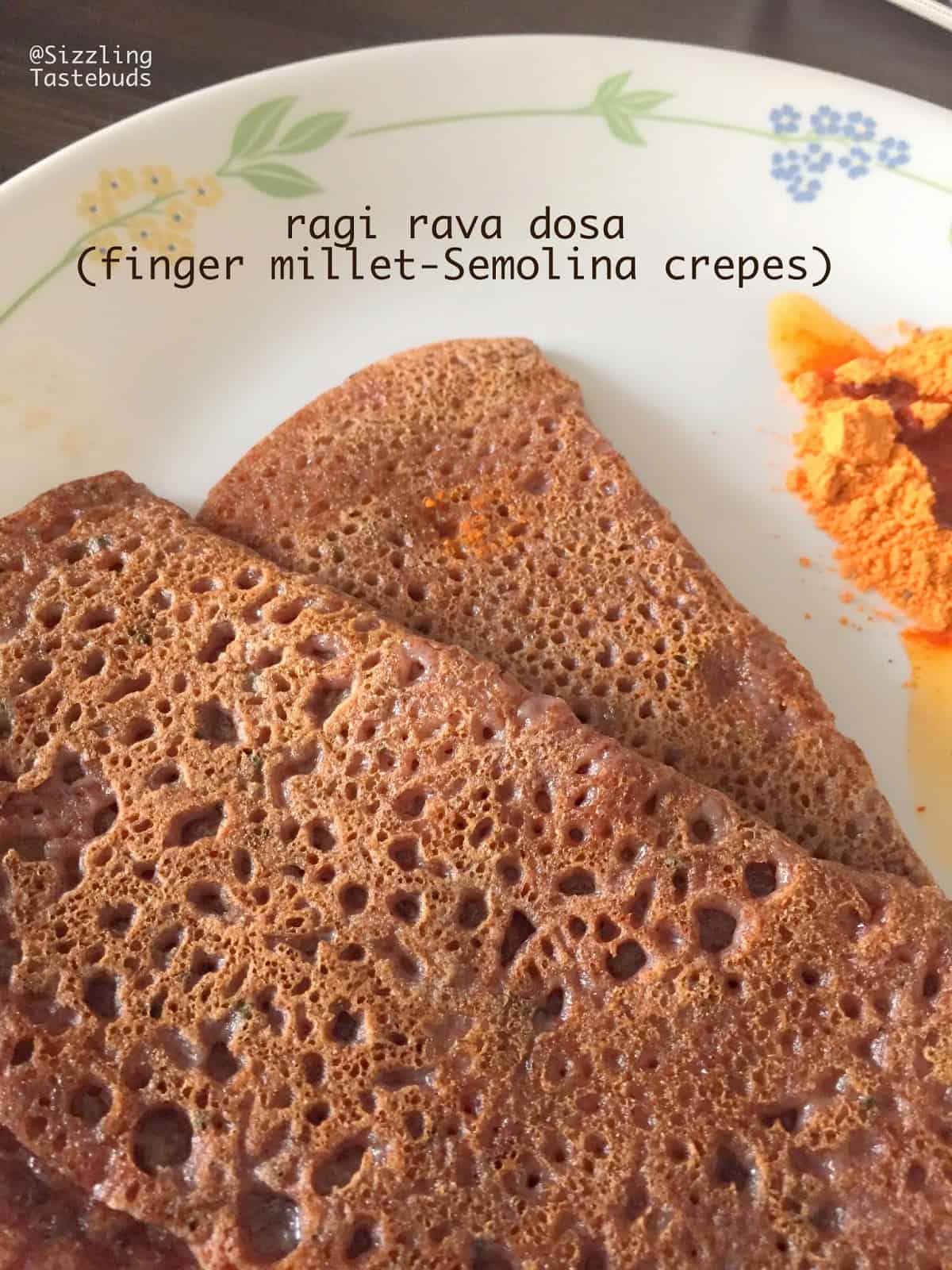 Pin
Ingredients:
Ragi flour
(finger millet flour) – ½ cup
Rice flour
– ¼ cup
Rava /
Semolina – 4 TBSP
Sour
buttermilk – 2 cups (can substitute with plain water for a vegan version)
Salt – to taste
Green
chillies – 2 (minced fine)
Coriander leaves – 1 tsp (optional)
Hing /
asafetida – a tiny pinch
Oil – to
fry
Method:
Sieve the
flours with salt. Add rava, green chillies, hing and mix well.
Slowly add
sour buttermilk in batches till you get a dropping waterish consistency , free
of lumps. Keep the batter aside for 10 mins.
Heat a non
stick tava and slightly grease with oil.
Measure out
a large ladle of batter and start spreading from outer to inner circles.
Drizzle oil around the sides. Let it cook on both sides (approx. 2-3 mins)
Flip and
serve immediately (this dosa doesn't taste good when eaten cold)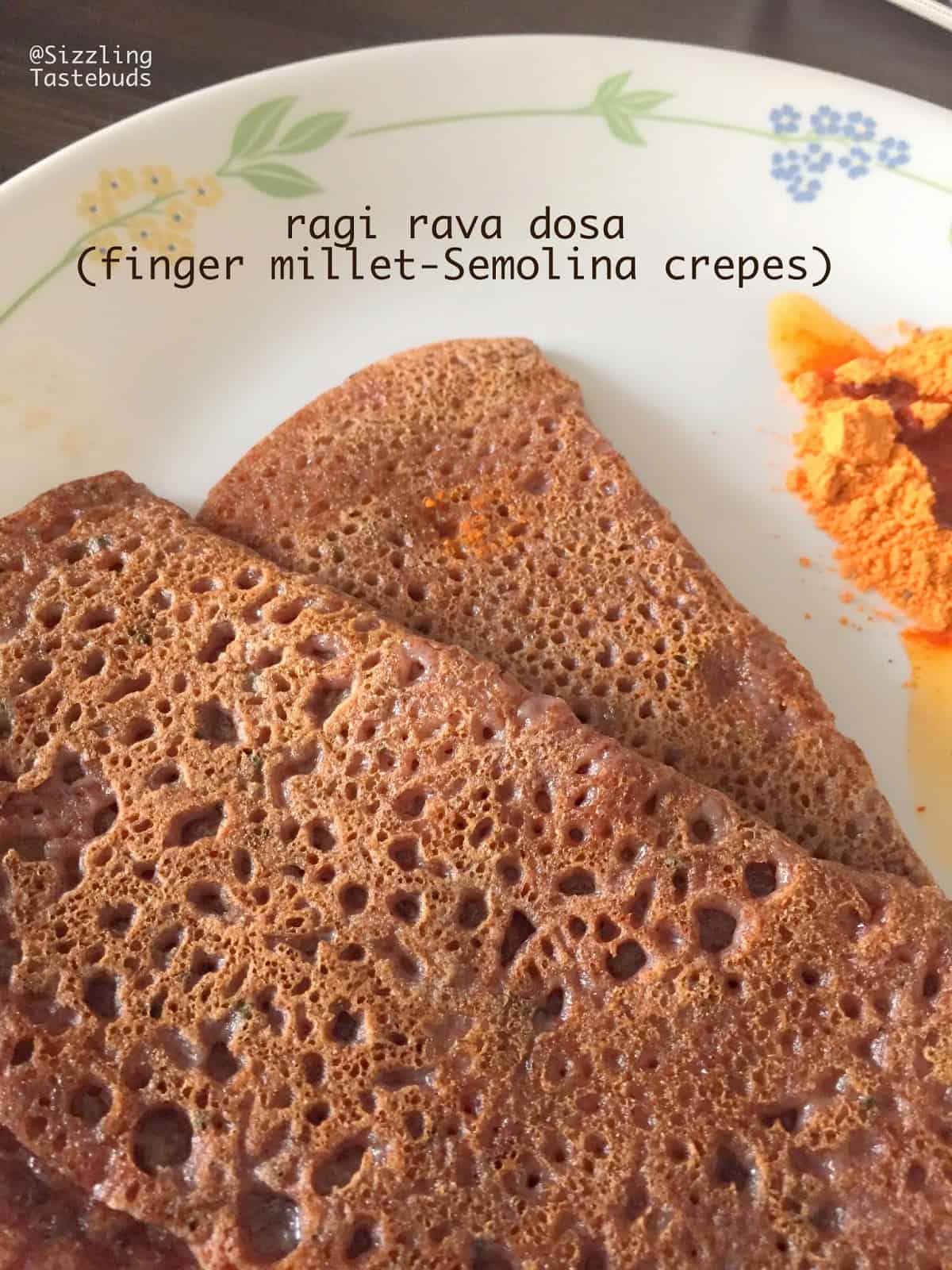 Pin