Rava Ladoo (aka Rave Unde in Kannada) is one of the husband's favourite. Apparently his paternal grandma used to make it for him quite frequently for Diwali. I have memories of Amma and my maternal grandma making these for Krishna Janmashtami festival every year along with other Bhakshana Naivedyam (offering to God) like Maa Ladoo, Thenkuzhal,Uppu Seedai, Nippattu (Thattai), Karjikai /Karigadubu (somas), Jaggery Poha etc . 
One needn't actually wait for a festival to make these easy but tasty ladoos. I have followed mom's recipe that doesn't use any milk but only ghee for binding. This way it stays for up to 10 days without refrigeration. Adding milk brings down the shelf life considerably. See Notes at the end of this post for tips to make this perfectly, everytime 🙂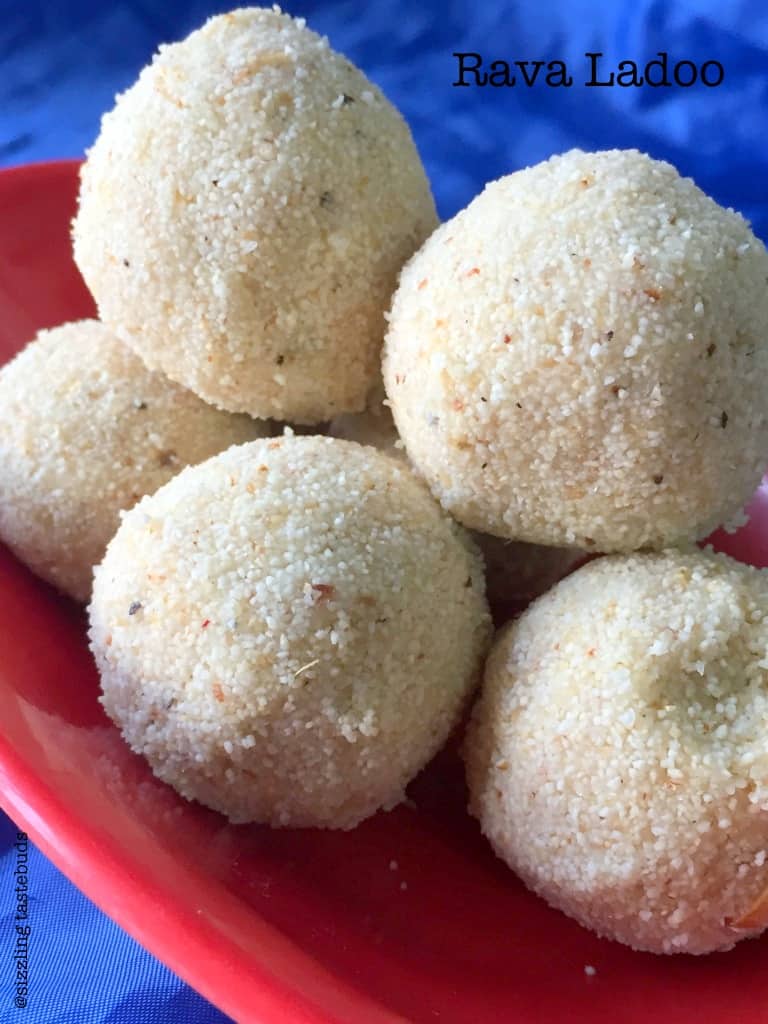 Pin

Rava Ladoo – a Semolina based Indian Sweet – made for festivals or eaten as a snack too

Prep time : 10 mins, Cook time : 15 mins ; Makes : 1 doz Medium sized Ladoos
Fine Rava / Baarik Sooji / Chiroti Rava – 1 cup
Powdered Sugar – 3/4 cup (one can use up to 1 cup of sugar if preferred)
Cardamom powder – 1/2 tsp
Raisins + chopped cashew – 1 TBSP
Ghee / clarified butter – 3/4 cup
Method:
In 2 TBSP ghee, roast the raisins and cashew till golden brown, remove with a slotted spoon. 
Now add the Rava and 1 TBSP of ghee and fry the rava / semolina on very low flame till turns aromatic (about 3-4 mins)
Remove to a plate. Once cool, add the powdered sugar and cardamom powder and mix well. Add the fried nuts too.
Add half of the melted ghee to half portion of the semolina – sugar mixture and quickly start making roundels / Ladoos of medium size.
Once done, pour the remaining ghee on the rest of the rava and shape the ladoos accordingly.
Store in an airtight container.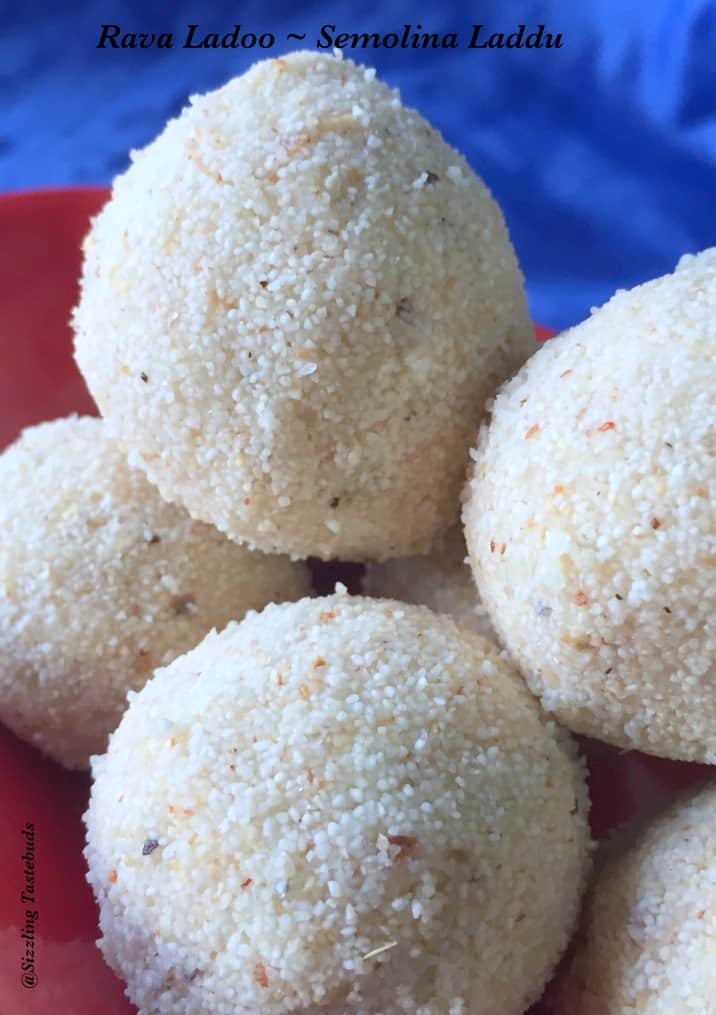 Pin
Notes:
Use only fine rava (aka Chiroti Rava) for best results. In case you dont have fine rava / sooji, roast the normal sooji (used for Upma) and then blitz it for 4-5 seconds in a spice grinder.  Then proceed as above
Do not add powdered sugar when the roasted Rava is cold – it will be difficult to bind them. The roasted rava must be warm but not hot else the sugar will melt.
Some people make this ladoo with the addition of  Fresh / dry coconut too. I shall post that version too sometime.   
As mentioned, you can use milk for binding along with ghee – then the ladoos have to be refrigerated for use. 
Use only melted ghee and not thick room temp semi sold ghee. Dont add all the melted ghee at once as the rava would absorb it quickly and you would need to add more ghee to bind the ladoos. 
Fried almond bits also can be added along with other nuts. They give a textural high to the ladoos.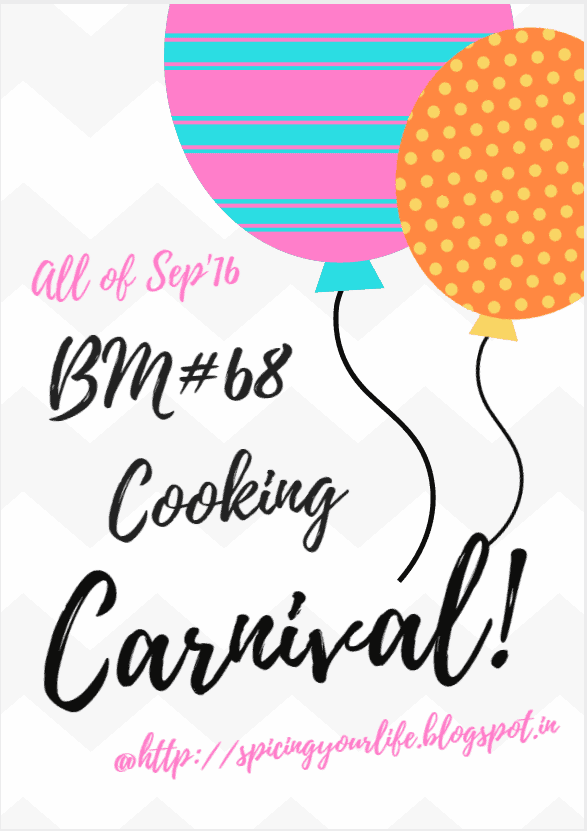 Pin
Check out the Blogging Marathon page for the other Blogging Marathoners doing BM# 68