Alphabet L for theJTTC series flummoxed me quite a bit : I was forever jumping between Ladoo and Leghiyam. I wasn't sure about the latter, but as I wanted to post the authentic Boondi Ladoo (which am yet to even experiment, although I have posted many other varieties of Ladoo ), Ladoo was also dropped.
And then in one of our quick whatsapp chats, Priya Sri and Sandhya both suggested Lapsi. Although that was not the authentic Tamil name for broken wheat, it was pretty much easy to decide upon which recipe. and I did make Ladoos from Priya Sri's blog. But they all got gobbled up by the girls before I could even get decent clicks.
Time was running out, so I had to quickly decide a doable and healthy recipe. The husband has cut off sweets (esp with processed sugar and ghee), so Idli it was. Although I have a similar , but Instant version of this Idli, its with Samba Wheat (which is rather much coarser than Lapsi), I took the long route of soaking, grinding, fermenting this.
Adapted from Smitha's recipe here, I halved the below recipe and ended up with 8 idlis. Very nutritious, filling for diabeticsespecially. It filled us up pretty much till lunch time. Am sure to add this to our breakfast rotation.
My family prefers Idli / Dosa to any other breakfast on weekdays and this is actually a no-fail recipe. So, do try it out and let me know how you liked it. I have used very fine Lapsi (or broken wheat). Suggest You could use a slightly thicker version if you prefer.
Other Idli varieties include Toor Dal Idly, Mini Carrot Idly, Pepper Idli, Poha Idli.
Check out other Diabetic friendly recipes here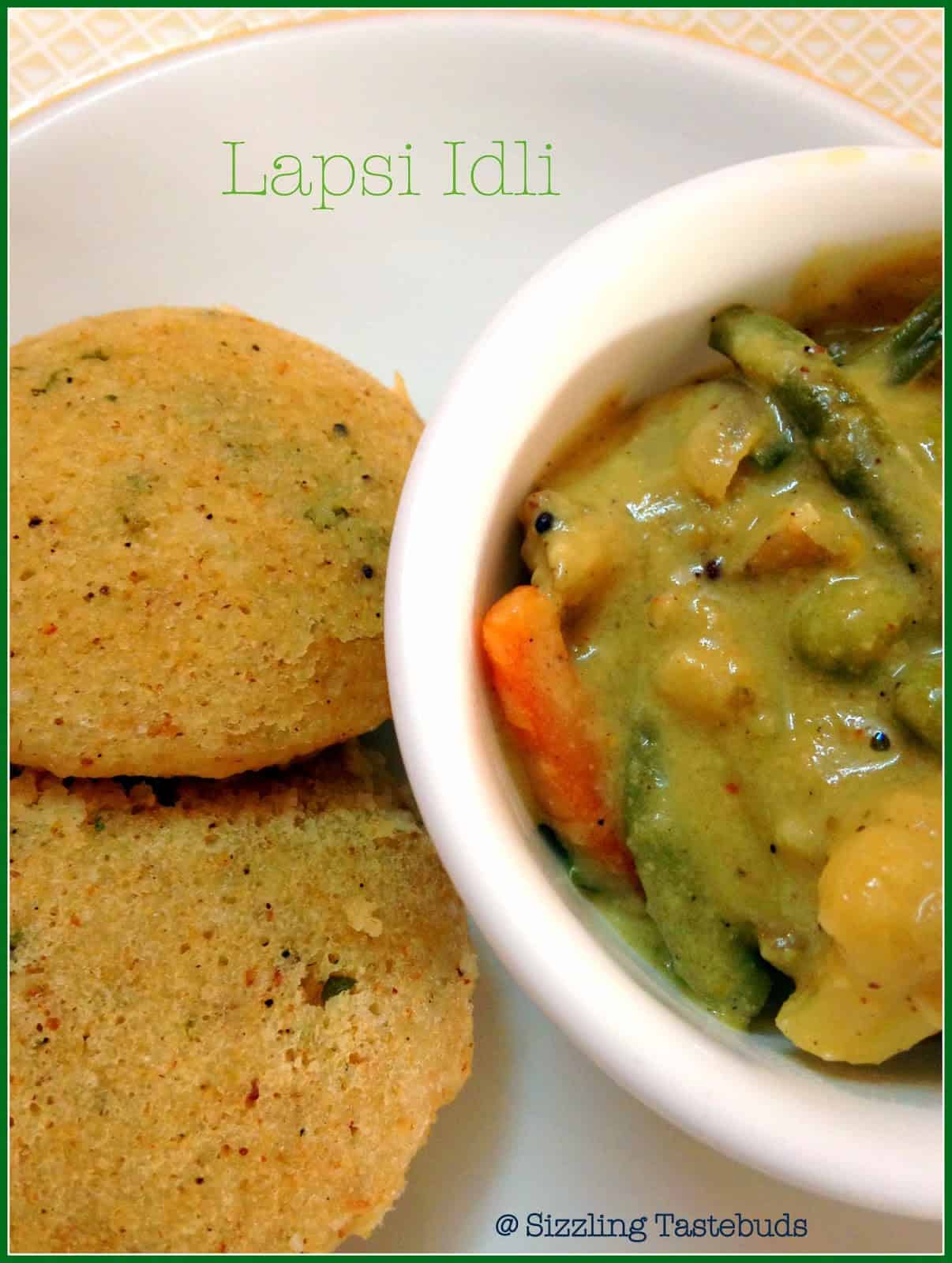 Pin

Ingredients:
Urad dal / Ulutham Paruppu / Split black gram – 1 cup (1 cup = 200 ml)
Fenugreek / methi seeds – 1/2 tsp
Lapsi / Broken Wheat – 2.5 cups (use the semi coarse texture)
Salt – to taste
Oil – 1 tsp (to grease the moulds)
Tempering : Oil (1 TBSP), curry leaves, Mustard seeds, Urad dal (split black gram) –
(Tempering is optional, but we liked it)
Method:
Soak Urad dal + methi seeds in one big bowl of water for 3-4 hours . Similarly wash and soak Lapsi in another bowl for 2-3 hours.
Grind the Urad-Methi to a smooth paste, adding water as needed. Drain all water (if any) from the lapsi and add only half the lapsi to the batter. Grind to a smooth paste adding salt.
Now add the other half of the lapsi and mix well.
Let it ferment overnight. Next morning, mix the batter well.
Take requisite batter in a separate bowl, prepare tempering with the ingredients, add to the batter.
Mix well & steam in adequate water with greased Idli Moulds for 10-12 minutes
Serve with any chutney. I served them with Mixed vegetable Sagu.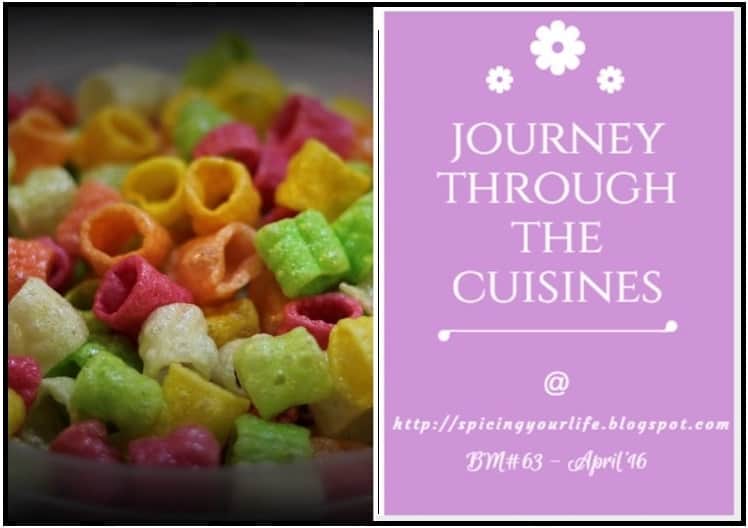 Pin

Check out the Blogging Marathon page for the other Blogging Marathoners doing BM# 63