When I started blogging , I discovered many new recipes, and although some of them were too
intimidating to try (like making puff pastry sheets at home !! Grrrr, how i
wish we get that here ), some of them have given me confidence that I could
cook better even with local ingredients .
MasterChef Australia was primarily responsible for getting me to discover so many many techniques,
and so was blog hopping. And then the bookmarks grew and grew…While I hope I could
strike off every bookmarked recipe as done, I am also slowly learning the ropes
of making small replacements in my original bookmark to suit my pantry
essentials as well as using local produce.
One such recipe was
making homemade pesto. It figured in so many recipes as an ingredient I almost
lost track of it. Till my dear friend Mir mentioned she substitutes walnuts and
even peanuts in place of the pricier pine nuts.I had a batch of
roasted walnuts at home and while the original plan was to make basil pesto,
the lure of the super fresh green coriander in the refrigerator was too hard to
resist. Another pesto recipe you might like is this Vegan (and GF) Mint n basil pesto
So in a jiffy was
made the pesto. So quick that you can make it in less time than you take to
read this post. And while I am giving you
approx measurements we did enjoy making a small batch of this which I used
for my spaghetti and also some for wholewheat pull apart bread over the weekend..Go on, shed all
inhibitions and make that pesto while you figure out endless possibilities to
use it up ! 
So what's your favourite way of using up pesto ? I would be keen to know..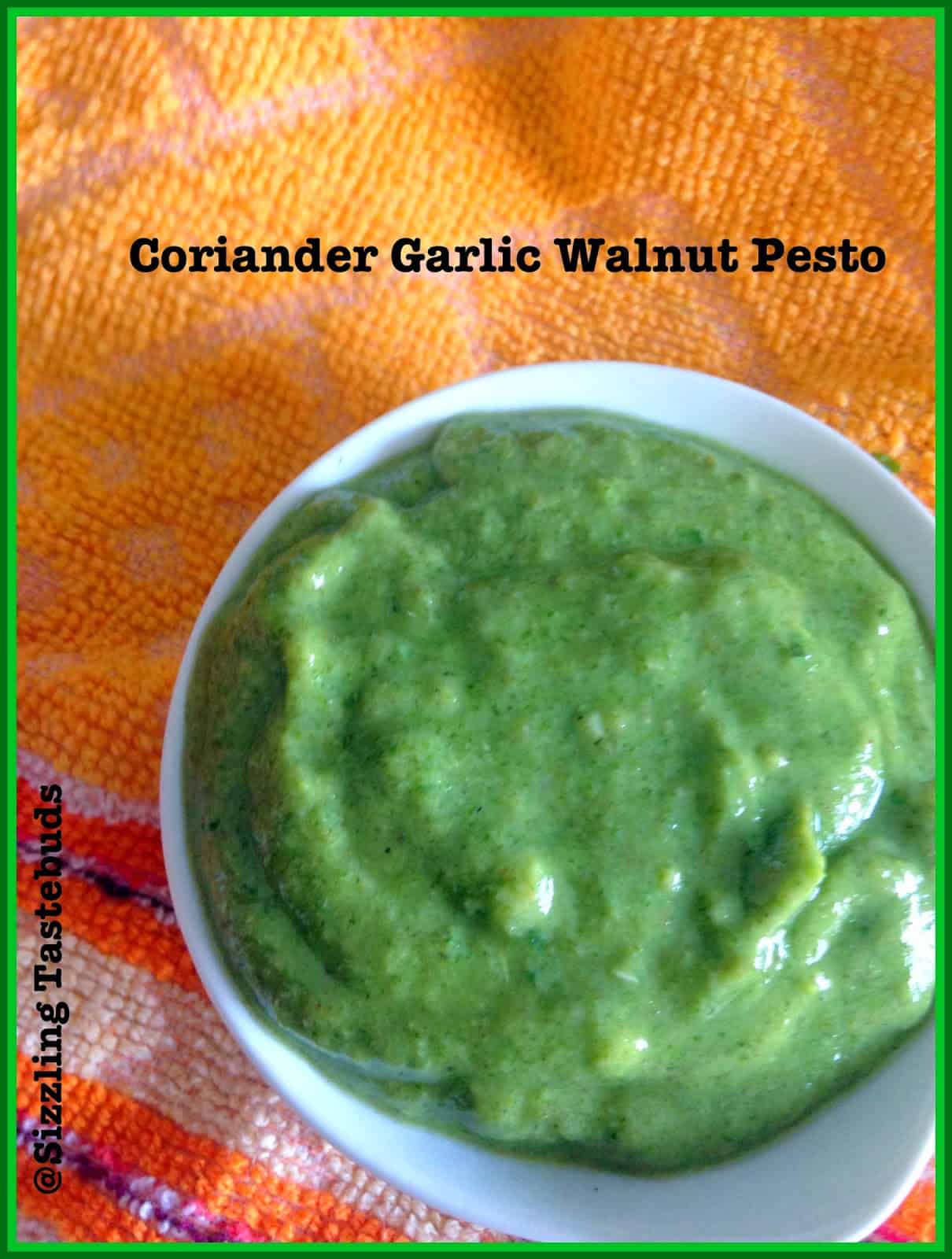 Pin
Prep time -10 mins,
zero cook ;
makes approx 100 gms of pesto.
Keeps for upto a week under
refrigeration.
Ingredients :
Coriander – 1.5 cups
(packed)
Garlic – 5-6 pods
(optional, but recommended)
Salt – to taste
Olive oil – 3 tsp
Roasted Walnuts /
pine-nuts – 1/3 cup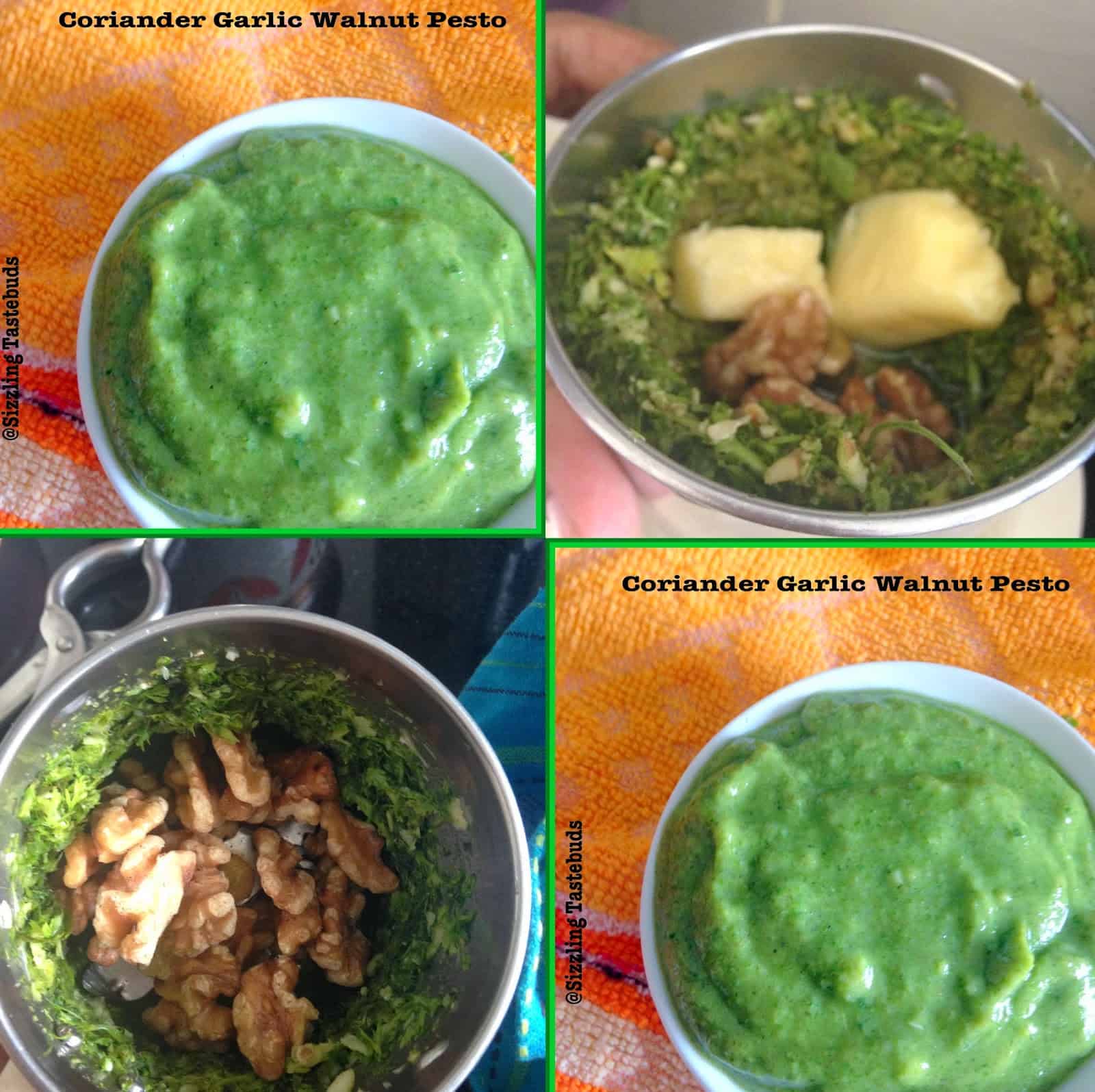 Pin
In a spice grinder
blitz the coriander with the garlic for 1 min, add the walnuts and blitz again
for 20-30 seconds.
Add salt and olive oil and grind for 20/30 secs more till
you see a slightly coarse, slightly smooth consistency (I got distracted at
this stage and blitzed it for a longer time till the chunks totally
disappeared. Nevertheless the taste wasn't compromised !)

 

So that's super easy
isn't it ? Store in a sterile glass container for upto a week. You can slather
it on buttered sandwiches, make dinner rolls using this pesto etc..