Upma generally alternates between an extreme love-me or hate-me relationship with the diner. Thankfully all of us at home belong to the former category, and we make Upma with veggies mostly for weekend dinners (Sat or Sun) and very rarely for breakfast.
Today's is an interesting twist using diabetic friendly Lapsi (also called Godhuma Rava / broken wheat) and tomato to give it a zing too. I saw this on one of the TV shows and since its pretty heavily flavoured, it can be had on its own with absolutely no accompaniments, except Curd if preferred.
Also, it has no onion or garlic so would appeal to Satvik food lovers. Godhuma rava can easily be replaced with normal semolina (Rava) with no change in taste.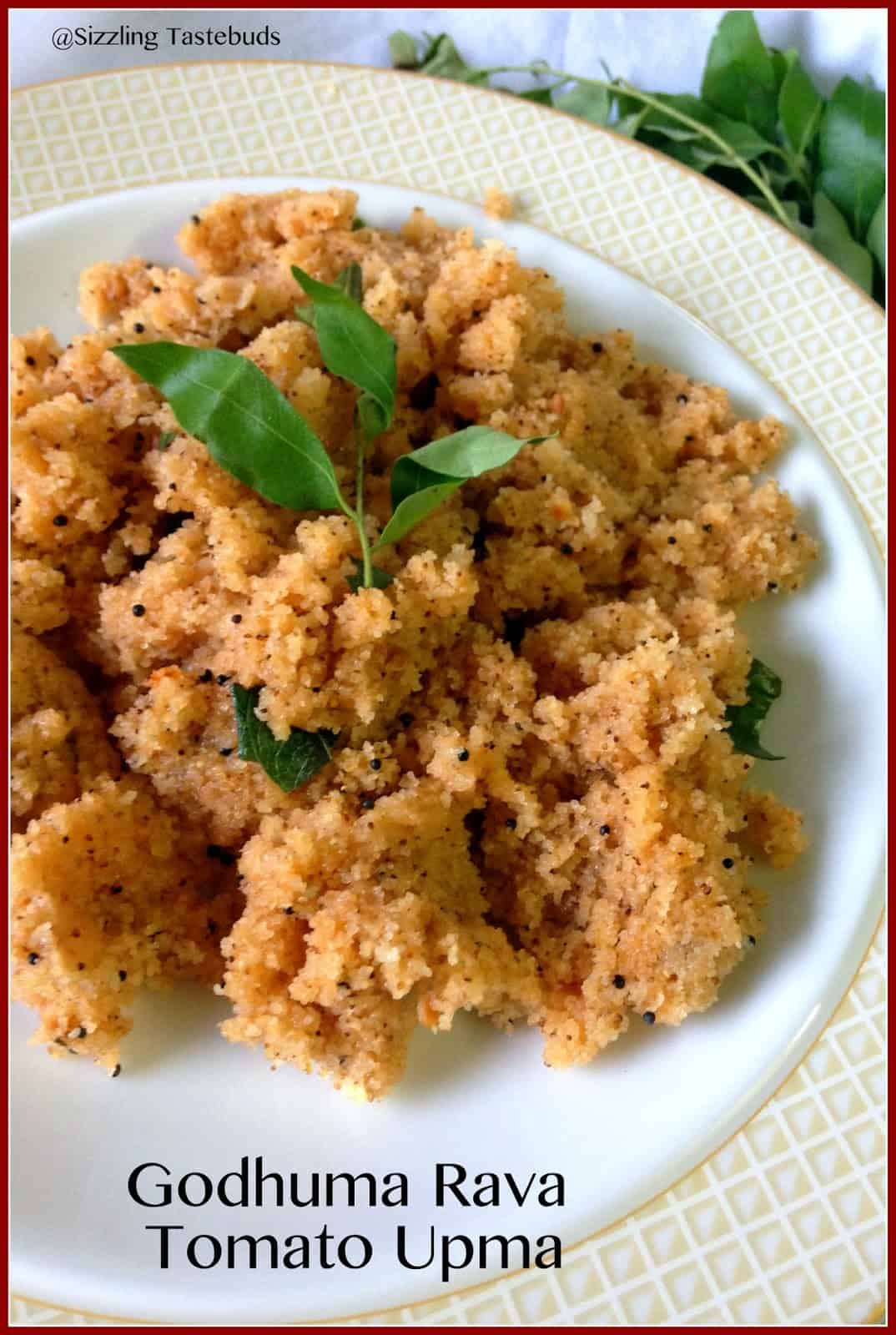 Pin

If you are a Upma lover like us or a recent convert, do check out following varieties:

Prep time : 10 mins, Cook time : 10 mins, Serves : 2

Godhuma Rava Thakkali Upma – Vegan Tomato spiced broken wheat savoury pudding

Course : Snacks / Dinner Ideas | Cuisine: Tamilnadu

Spice level : medium

Serving suggestions :Raita / Pachadi/ Curd / Pickle

Ingredients:
Godhuma Rava / Semolina – 1 cup (125 gms) – i used the fine variety here
Oil – 2 TBSP
Salt – to taste
Hot water – as required to cook the Rava
Tomato – 1 large or 2 medium
Cloves – 1 no.
Rasam powder – 1/2 tsp – substitute with green chillies or chilli powder
Jaggery – 1/2 tsp (opt.)
Tempering : Oil – 3 tsp, mustard seeds (1/2 tsp), curry leaves, asafoetida, Urad dal (1/2 tsp)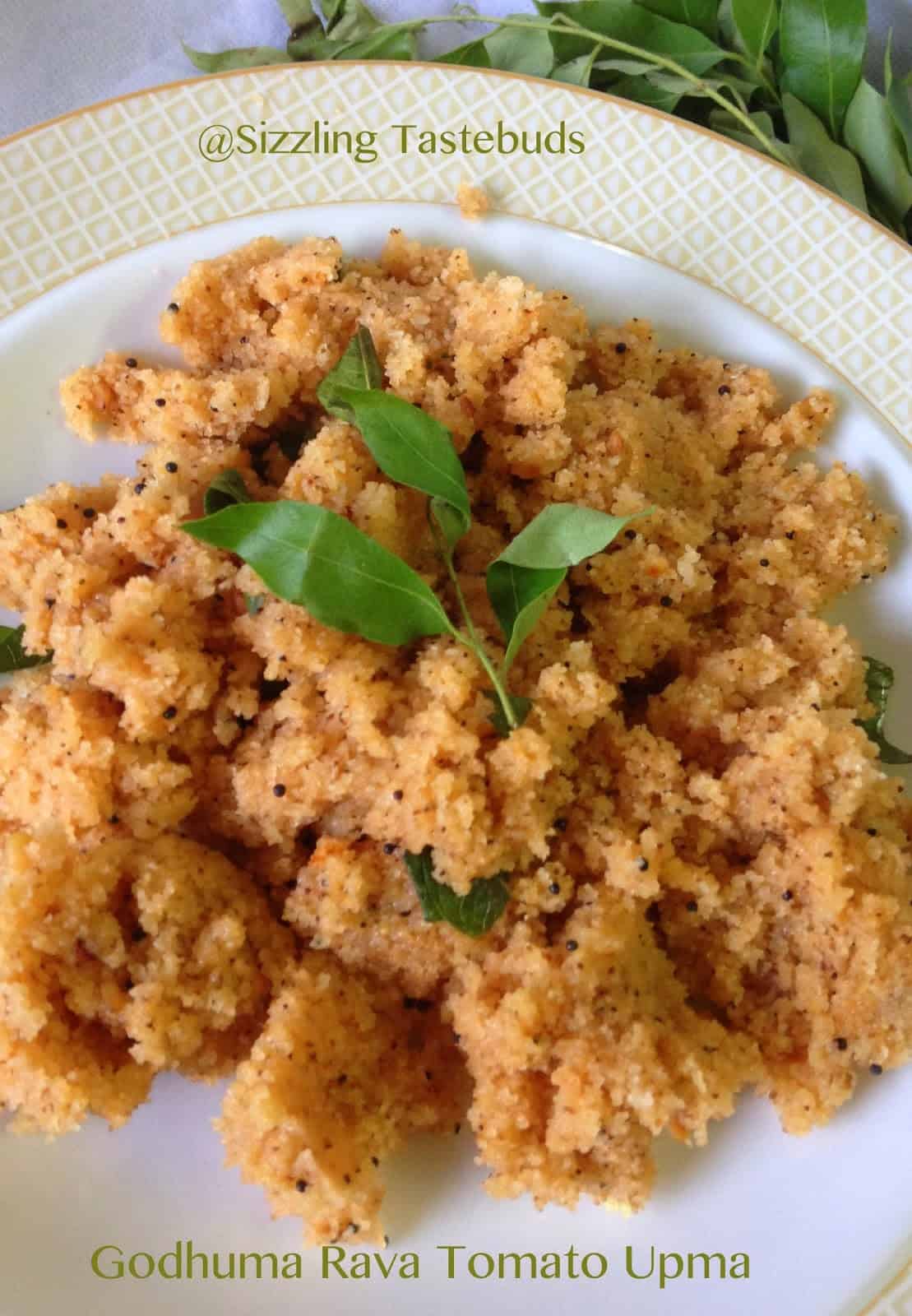 Pin



Method:
Blanch the tomato and peel the skin, puree it with the cloves and rasam powder adding no additional water, strain and keep aside.
In a pan, heat 2 tbsp oil and fry the godhuma rava till fragrant on a low flame, and cool in a large plate. this step ensures the lapsi doesnt become lumpy while cooking.
In the same non stick pan, heat oil. do the tempering with the ingredients. Add the roasted rava, salt and mix well.
Now Add the pureed and strained tomato liquid. Add additional water as required (generally lapsi rava takes 2 times the water to cook, but as you are adding tomato puree, reduce accordingly). Mix well and cook well covered for 8-10 mins on a low flame.
Fluff once done and serve hot. Best served hot / warm.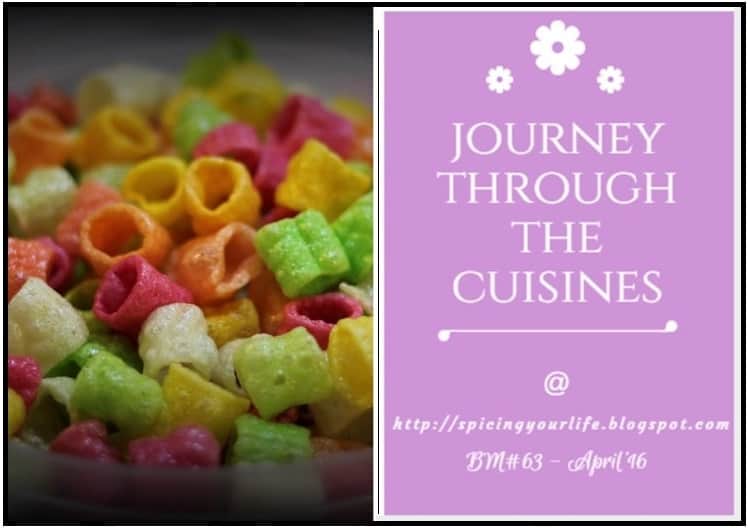 Pin
Check out the Blogging Marathon page for the other Blogging Marathoners doing BM# 63