When I saw Sapana's Cucumber raita it reminded me of the
Vellarikai Inji Pachadi we make at home – its a sellout success everytime, as we team it
up with Upma, Pongal, Set Dosa, Vangibhath, BisibeleBhath or even Chinna Vengaya Kuzhambu (Pearl Onion Tamarind Gravy) . Earthy, rustic and
homely – that's how I would describe this dish. The pics dont do justice to the
dish as it was clicked just before dinner in front of a hungry
family (you know how it goes from there on….But I shall update the pics soon)..
In the meantime, this dish goes to BM # 41 under bookmarked
recipes and also to my event – My health, My way – Calcium rich recipes guest
hosted by PJ. If you have any Calcium rich recipes do send it to her here – the
event ends 16th July.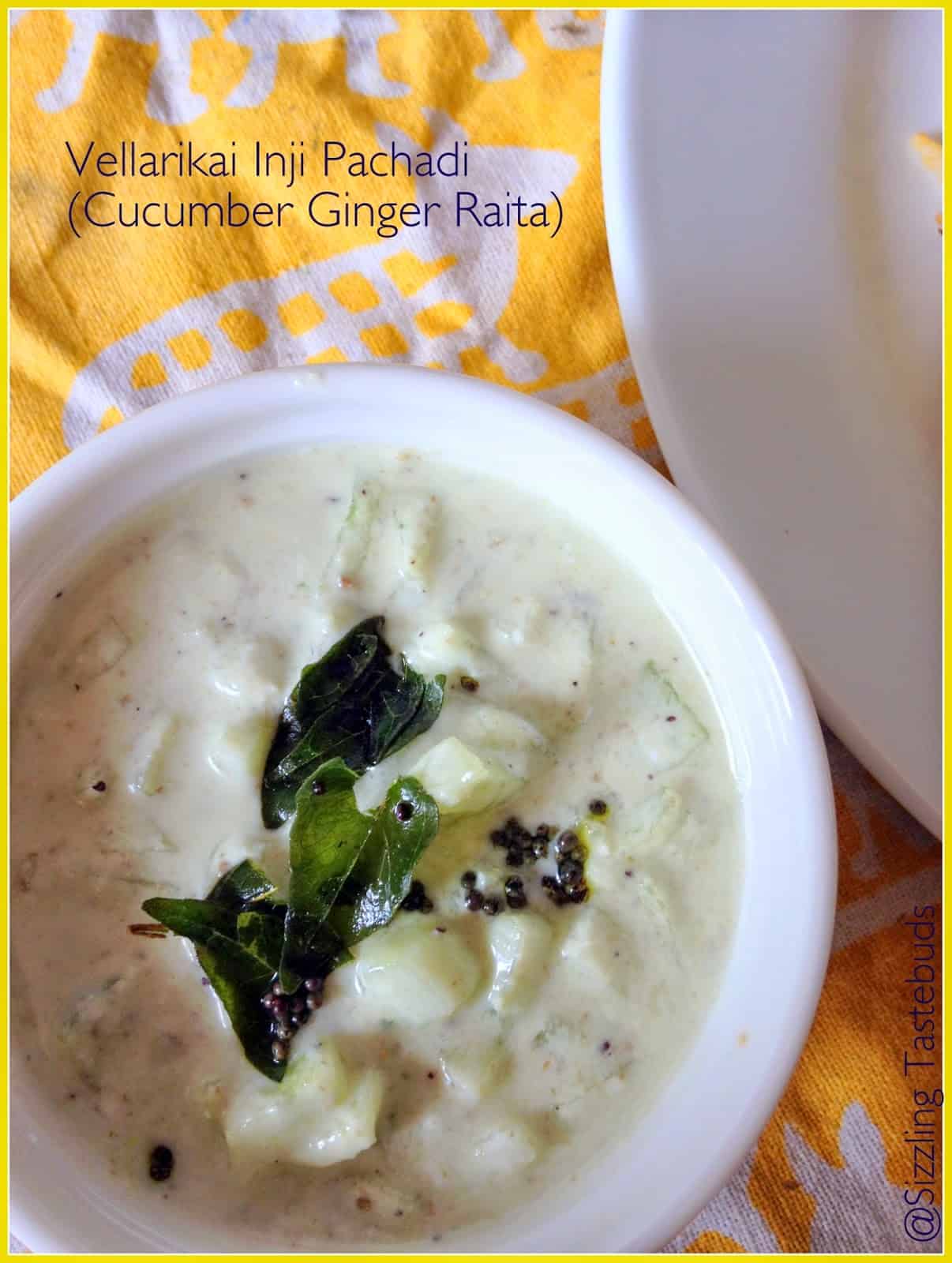 PinPin

If you have missed any of the BM posts this month under different categories, here's a quick recap:

Under Summer Foods:

·      
Cucumber Peach
Sangria | Non Alcoholic Summer Cooler

·      
Masoor dal &
Hung Curd Salad | Quick Summer Salads…

·      
Kiwi Basil
Smoothie | Easy Sugarfree Smoothies

 
  Under Iron Rich recipes:

·      
Oven Roasted
Chickpeas | Healthy Snacks | Iron Rich recipes

·      
Stuffed
Broccoli-Palak Parathas

·      
Sugarfree Dates
and Anjeer Halwa

Under Bookmarked recipes:

·      
Ellogarai or
Ellu Sadam | Sesame seeds spiced Rice…

   Now to
today's recipe :

   Prep
time : 15 mins | Zero Cook | Serves : 2

   Serving
suggestions : 

   Upma, Pongal, Set Dosa, Vangibhath, BisibeleBhath, Lapsi Upma,
Oats Pongal, Parathas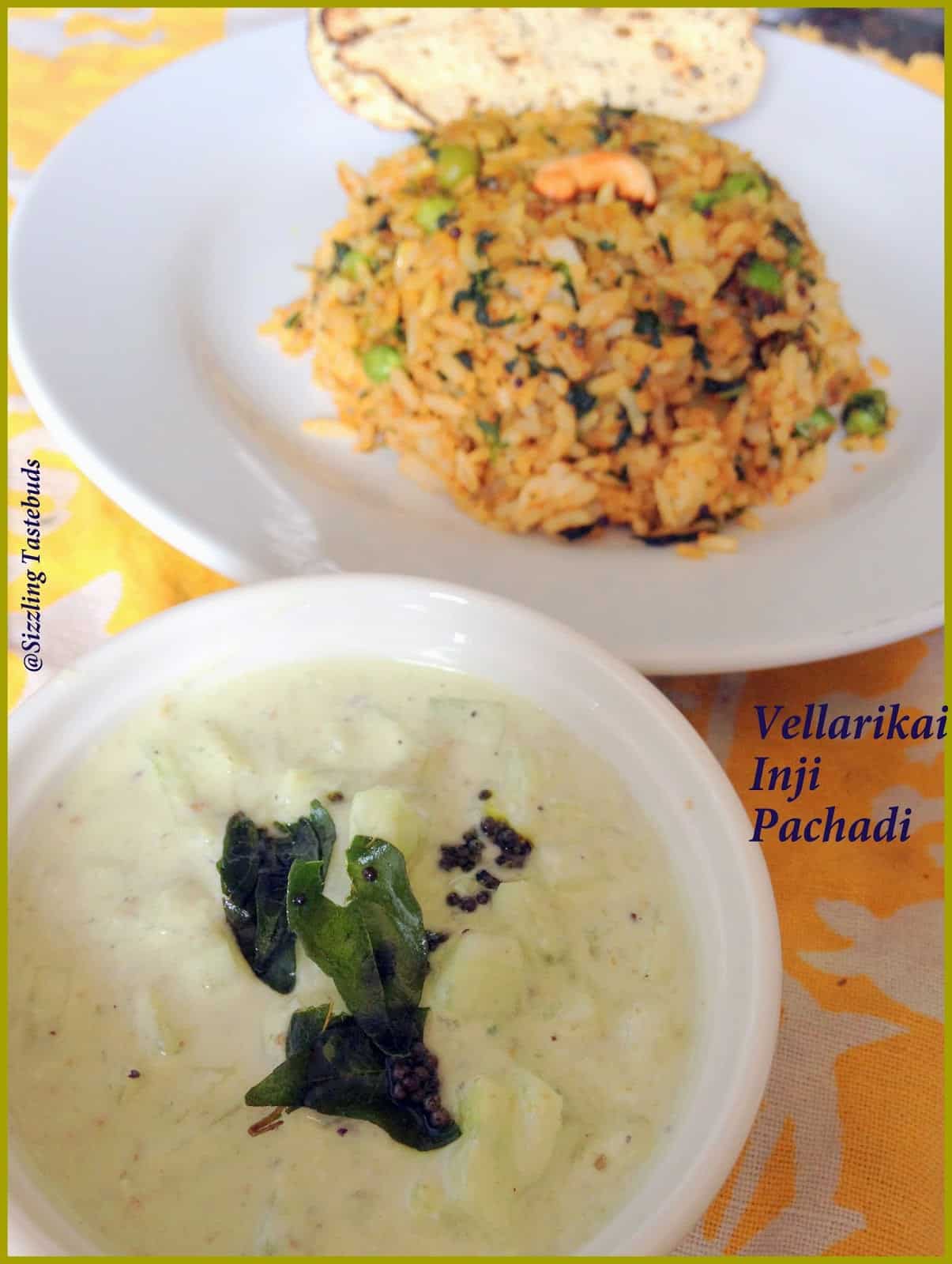 Pin

   Ingredients:



  Cucumber
– 1 medium
  Grated
coconut – 3 TBSP
  Ginger
– 1 tsp
  Jeera /
Cumin – 1/2 tsp
  Green
chillies – 1
  Curd /
yoghurt – 1 cup
  Salt –
to taste
  Tempering
(optional) : Oil 1 tsp, mustard seeds 1/2 tsp, curry leaves- few
  Method:
  Peel
and dice the cucumbers finely.
  Grind
coconut, jeera, ginger, chillies, salt to a fine paste using very little water.
  Whisk
the curd well, free of lumps. Add the ground paste, mix well. Chill well.
  Just
before serving ,add salt and if required tempering with mustard and curry
leaves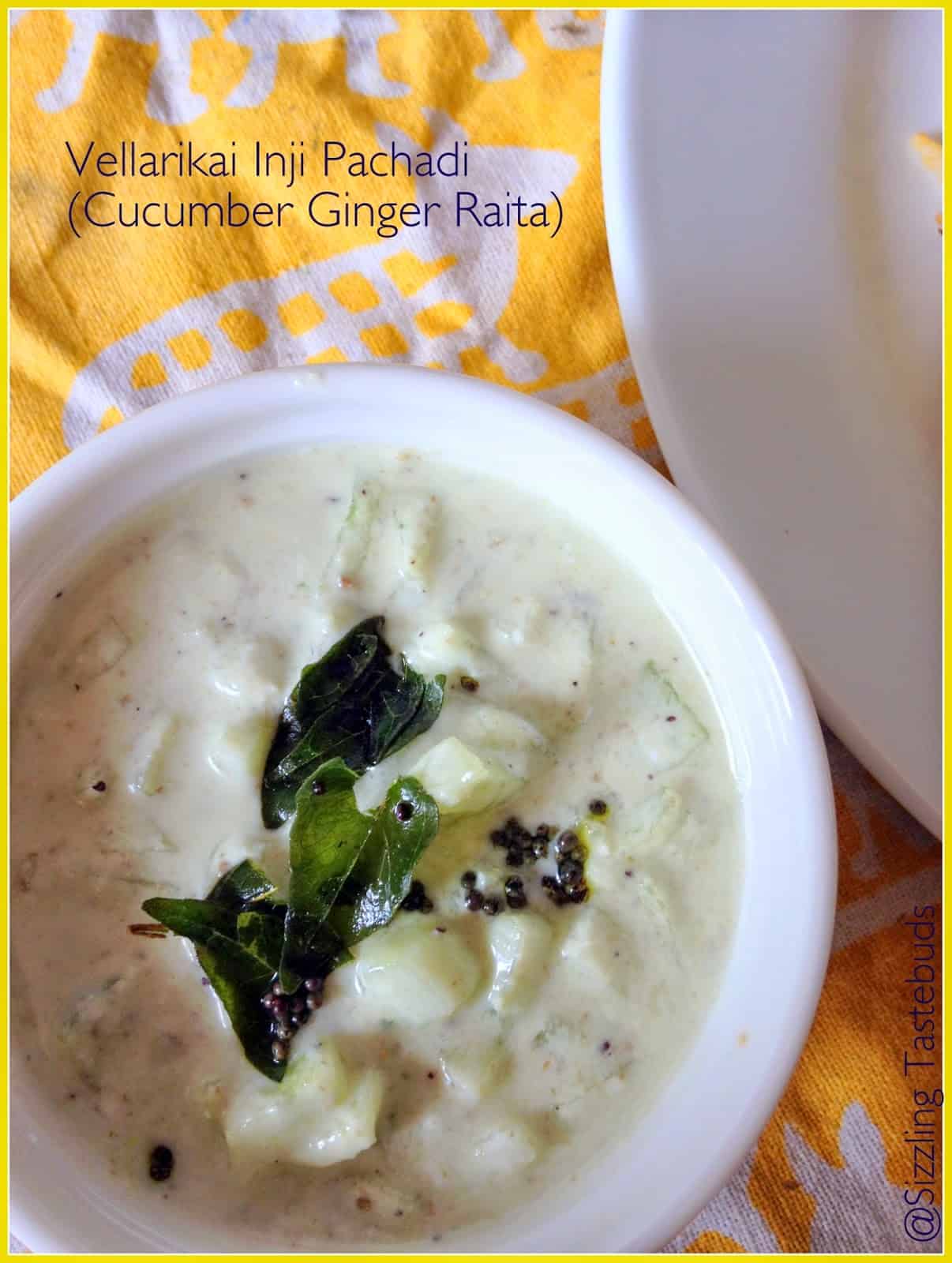 PinPin