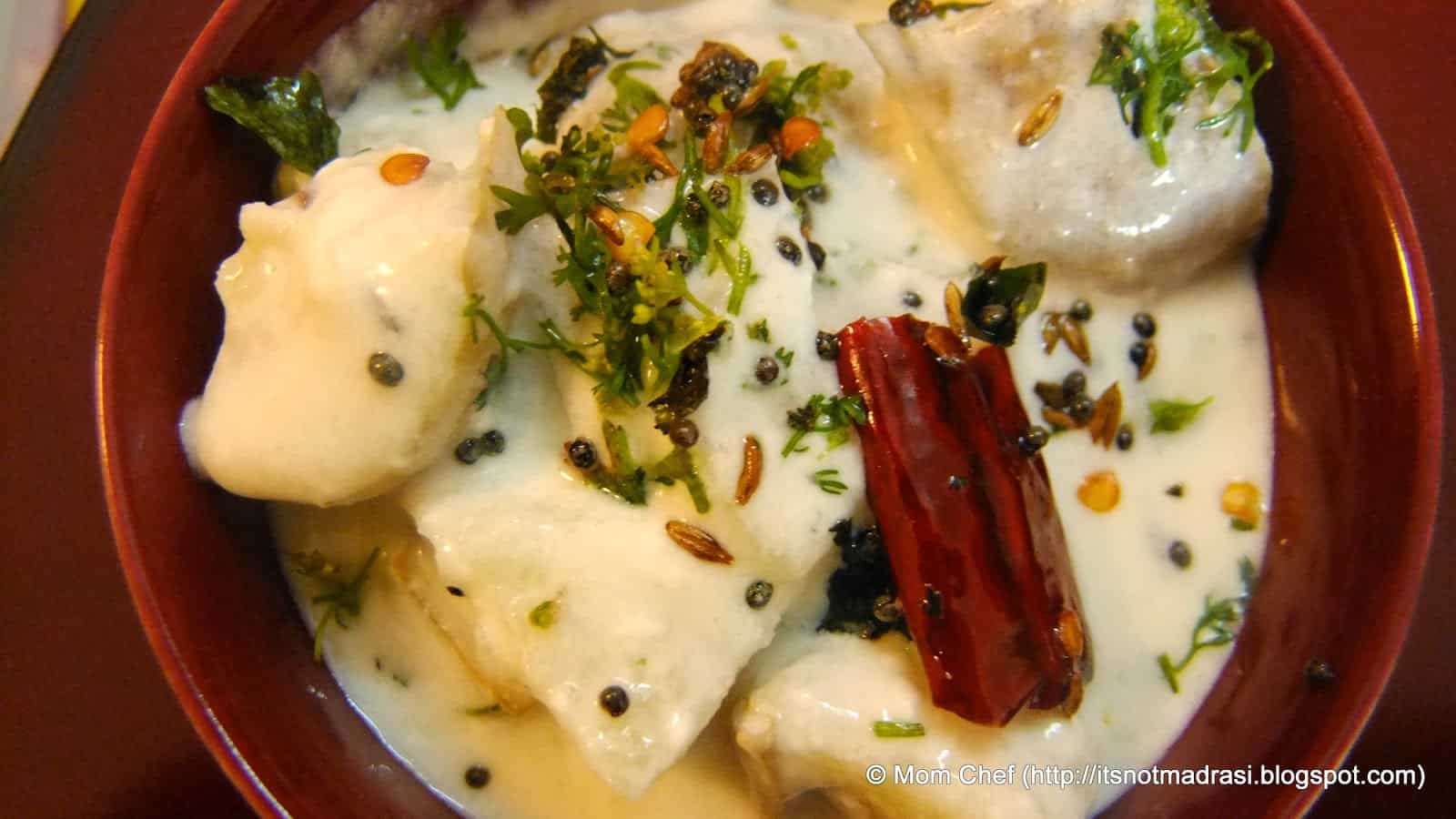 Pin

One of the advantages of Summer days is that Soups, Salads and Raithas are welcome anytime of the day.. Not only do these fill up the tummy in a light healthy kind of way, these can also be rustled up within 15 minutes thus saving huge time labouring in the hot kitchen !!

Today's dish Alu Raitha is a family favourite, and I make this quite often. Goes well with Sambhar / Rasam or even pulav / plain steamed rice / Parathas. Filled with healthy carbs, this raitha can be made in less than 1 tsp of oil.

More Raithas here

Preparation time : 10 mins, Cooking time : 5 mins. Serves : 2

Ingredients:
Potatoes – 2 (large)
Curd – 1 cup
Salt – to taste
Coriander and curry leaves
For Tempering:
Oil – 1 tsp , red chillies (1, broken) , hing and jeera / cumin (1/2 tsp each)
Method:
1) Boil potatoes with skin on for 3 whistles.
2) Drain, cool,peel and cube the potatoes (if preferred, use potatoes with skin on)
3) In a large bowl, whisk curd with 1 tsp of salt and break all lumps.
4) Add the diced potatoes into this, but do not mash up the potatoes. Let them remain whole.
5) Prepare the tempering with oil. Splutter mustard, cumin seeds, red chillies, curry leaves. Add the broken chillies and turn off the heat. Add hing / asafoetida now.
6) Pour the tempering onto the curd-potato mixture and add coriander leaves for garnish
7) Serve as it is or chilled.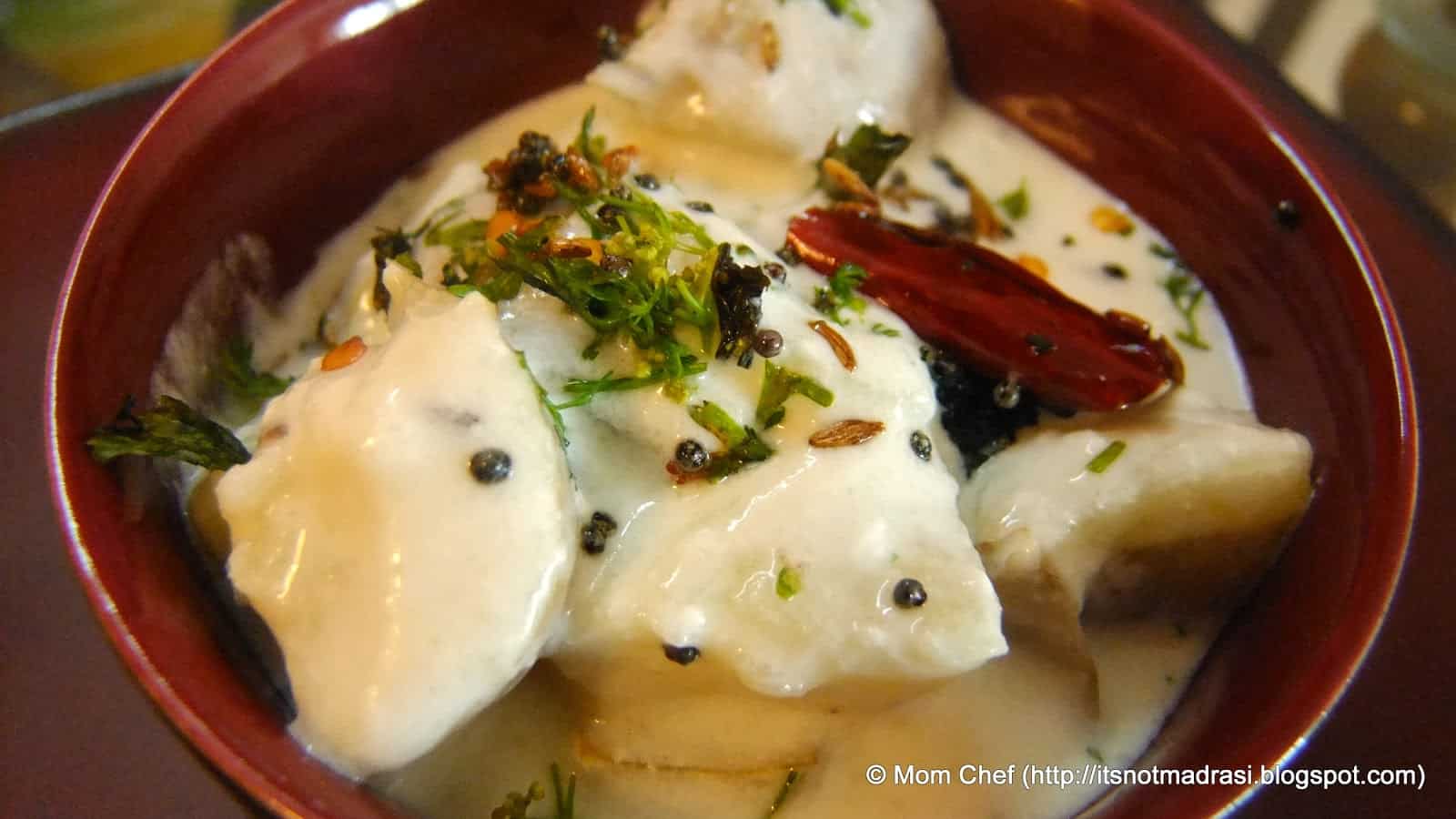 Pin