I wasn't a great fan of Radish (aka Mullangi in both Kannada and Tamil) growing up. However, mom who was cooking diabetic dishes for dad made it a point to include radish in many forms during the weekly cooking plan. I have begun to love the sharp acidic pungency that radish brings in its raw form and even the husband loves it, so we have Radish-Moongdal Kosambari (Radish – green gram salad), Zero Coconut Mooli Chutney, Radish Stir fry with moong dal (Mullangi Poriyal) & Jowari Roti with Radish not to forget Mooli Paratha & Mullangi Sambhar( both my kids' fav) regularly in our menu too. Raw radish slivers with a dollop of butter is a most preferred side to Makki da Roti meal during winters.
Today's dish is another yummy raitha (or thayir pachadi (tamil) or mosarubajji (kannada)) made with radish. We get a great quality of radish during the winter thats amazing to be used in so many different varieties apart from as a salad ingredient.
Radish's pungency and anti flatulency is also one of the reasons its used as an anti inflammatory food. This raitha goes well with most pulav / Biryani and we prefer it with methi or Palak Theplas. Similar raitas can be made with Cucumber / Lauki (bottlegourd) or even grated carrots.
Prep time : 15 mins | Tempering : 2 mins | Serves : 3-4 | Course : Side dish ; cuisine : Indian
Mooli Raita – Radish in tempered yoghurt sauce
Spice level : Low /Medium.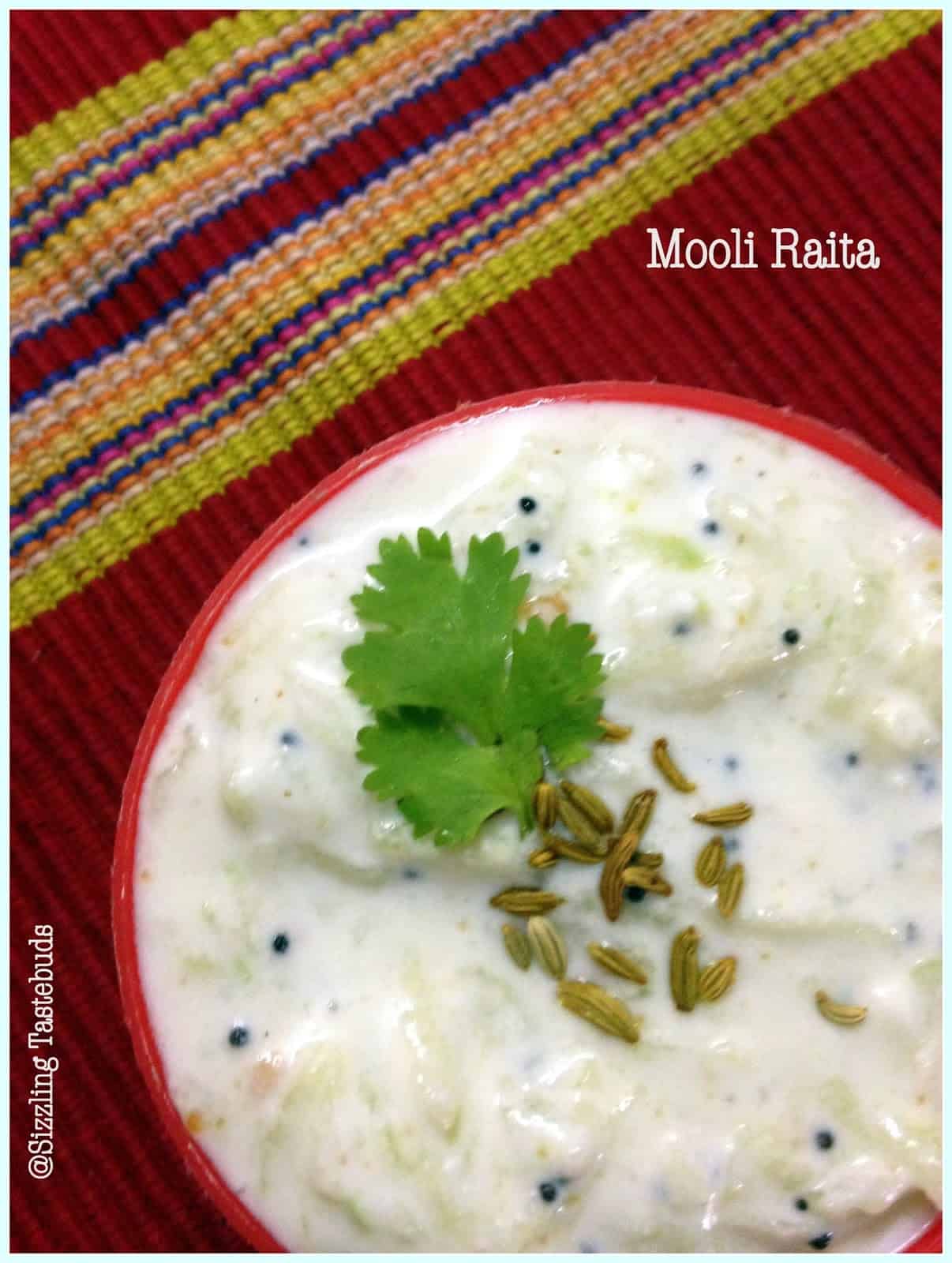 Pin
Ingredients:
Radish / Mooli – 1 large or 2 medium
Curd / Yoghurt – 1 large cup
Salt – to taste
Tempering : Oil (1/2 tsp), mustard seeds (1/4 tsp), cumin seeds (1/2 tsp), asaeofetida (a pinch),
green chilles / dry red chillies – 1 or 2 (opt.)
Method:
Wash, peel and grate radish into fine threads.
Add a pinch of salt and leave for 10 mins, after this squeeze out the water (this step is optional, but if you like the pungency as we do, skip).
Whip curd into a lump free mass. Add salt and grated radish. Mix well.
Prepare tempering : Splutter cumin & mustard seeds, add asafoetida and green chillies, once the mustard stops spluttering, take it off the fire and add to the yoghurt – radish mixture.
Mix well and serve immediately.
(If serving later, add salt just before serving)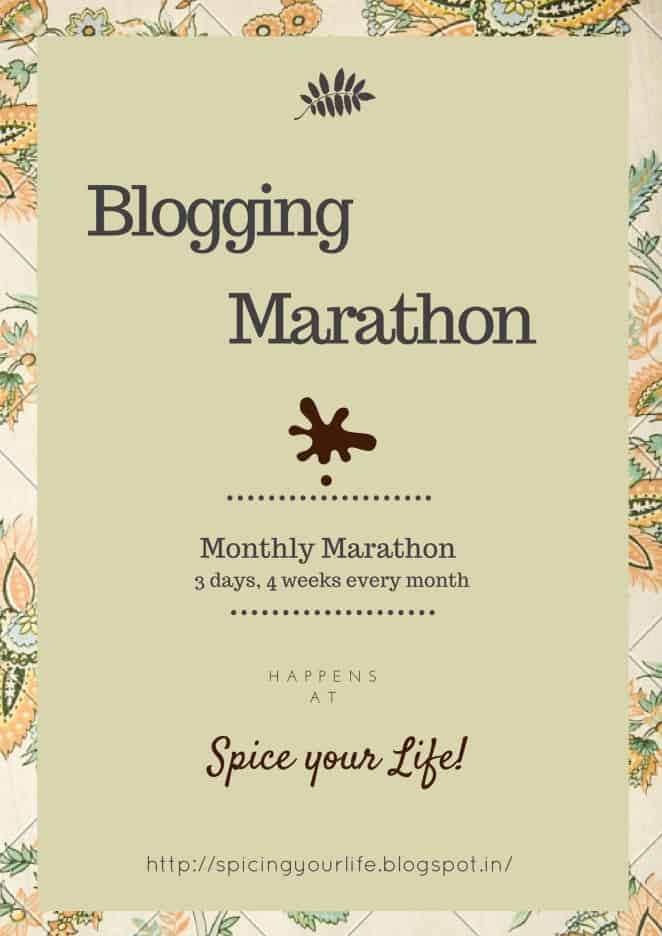 Pin
Check out the Blogging Marathon page for the other Blogging Marathoners doing this BM#61