My home state – Karnataka. Karnataka cuisine – be it Jowari Rotti – Ennegayi, Akki Rotti, Gasgase Payasaa (poppy seeds kheer), Bisibelebhath, Kharabhath, Obbattu, Puliyogare, Nucchinunde,Kobbari Mitai(Coconut Barfi)– yet it has
zillions of dishes yet to be made and savoured.
Today's dish is from Malnad (or malenaadu – the hilly regions) region (the Northwestern and
some parts of central Karnataka), consisting of Shimoga, Chickamaglur, and other districts. For those who
have their roots in Karnataka, they would recall that this region has inspired many poets like Kuvempu et all to compose many
masterpieces. A lipsmacking thambli along with rice is this Menthye Thambli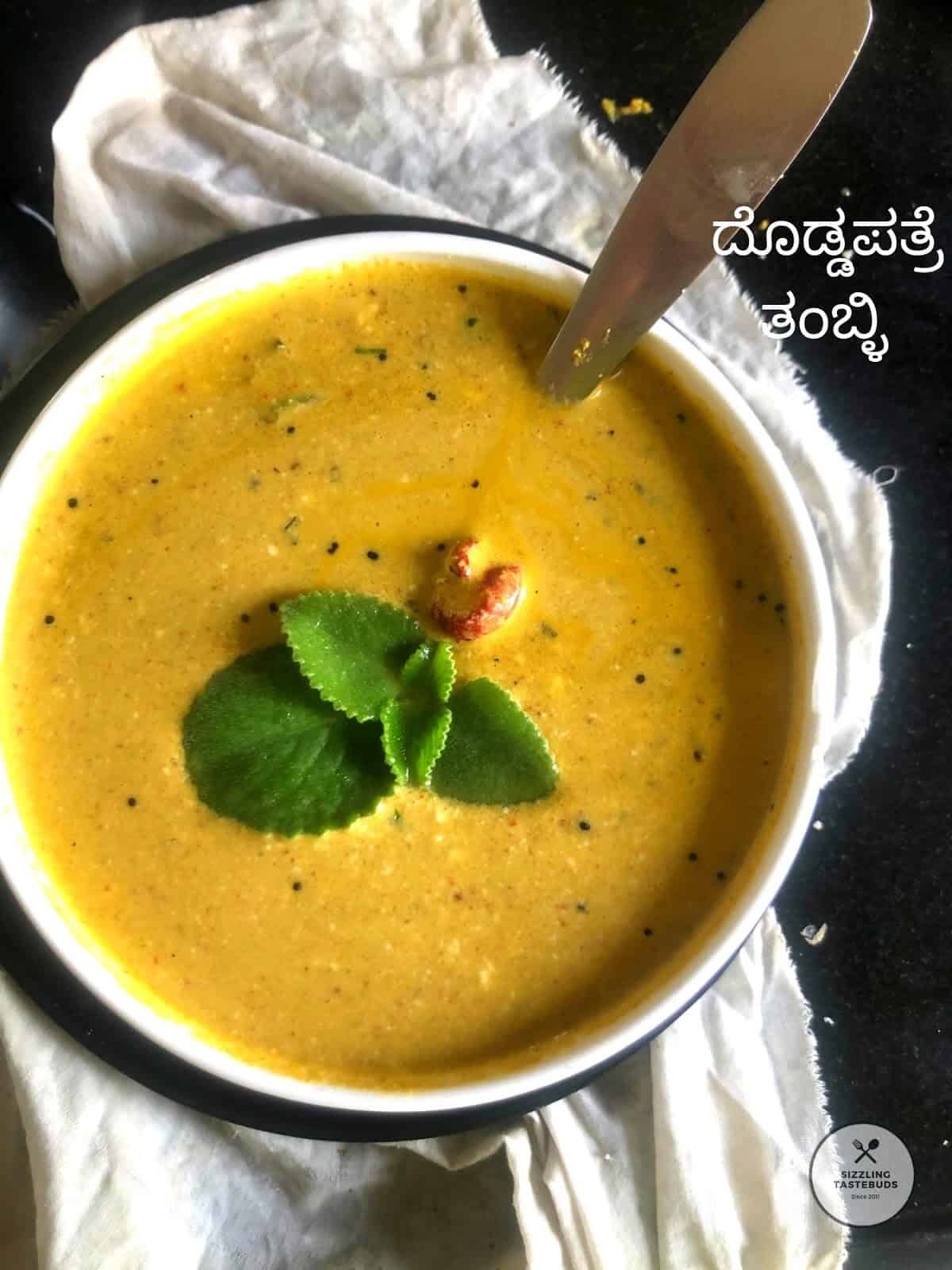 Pin
The climate of this region is wet-temperate and its many flora
and fauna provide inspiration both to the common man and poet alike. Malenaadu
Sihi Kadubu (sweet dumpling), Tambli (curd based chutney), Hasikobbari etc are
hot favourites.Needless to say, the lush greens of this region also provide for excellent coffee (chickmaglur variety) to make homebrewed filter coffee.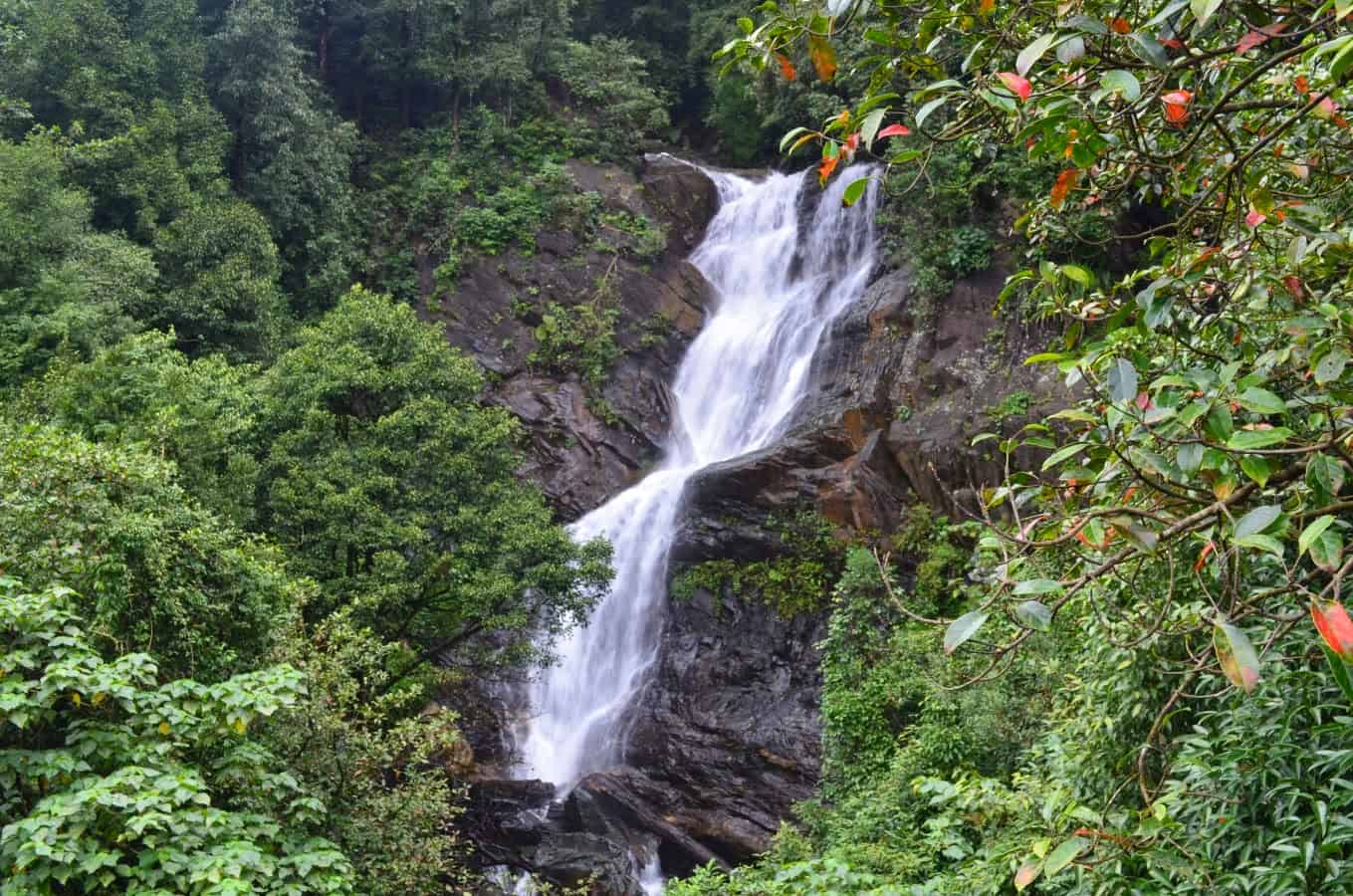 Malnad beauty : Pic courtesy bcmtouring.com
The Malenadu of Karnataka can be
culturally (on basis food culture) can be clearly divided as South Malnad
comprising Northern Somawarpete in North Kodagu, Sakaleshapura, Mudigere,
southern part of chickamagaluru taluk and western part of Belur and Alur taluks
in Hassan. Central malnad consisting of chickamagalur, Koppa, malnad region of
Shivamogga, and western ghat regions of Uttara Kannada. (source : Wiki)
Top grosser when it comes to rainfall, Agumbe, the
Cherrapunji of South India, is quietly ensconced amidst mountain ranges of Sahyadri,
the heart of Malnad and quiet flows River Tunga down the mountain ranges.
Celebrated Indian novelist R K Narayan's imaginary landscape 'Malgudi' for
lakhs, thanks to director Shankar Nag's epic serial 'Malgudi Days', the place
is also second highest annual rainfall receiver in India.As diverse as Indian
cuisines, Malnad's expertise in cooking is also varied. That a small part in
Southern Karnataka has so much to offer in culinary, could be an enigma. But
that's how heavily forested Malnad is: A mystery, a riddle (source : here)
Doddapatre / ajwain shrub at my home
So lets see how we can make Doddapatre Tambuli – or
ajwain leaves raita (Or called Karpooravalli / Omavalli in Tamil).  Commonly known as Indian Borage, more info on these leaves can be found here. Its used extensively in Stomach ailments as well as in herbal tea preparations for cough and cold.


Tambli / Tambuli is had both as an appetizer as well as served
during summers or winters to soothe down the tummy. Its excellent digestive
properties is recommended for people of all ages. This is also made
with shunti (ginger) or even nellikai (fresh or dried amla / gooseberry). This recipe is also popular in Udupi / Coastal
cuisine where local leaves are boraged every week and made regularly at homes.
In that region, coconut oil is used for tempering. But rest of the region uses
regular oil.
PIN FOR LATER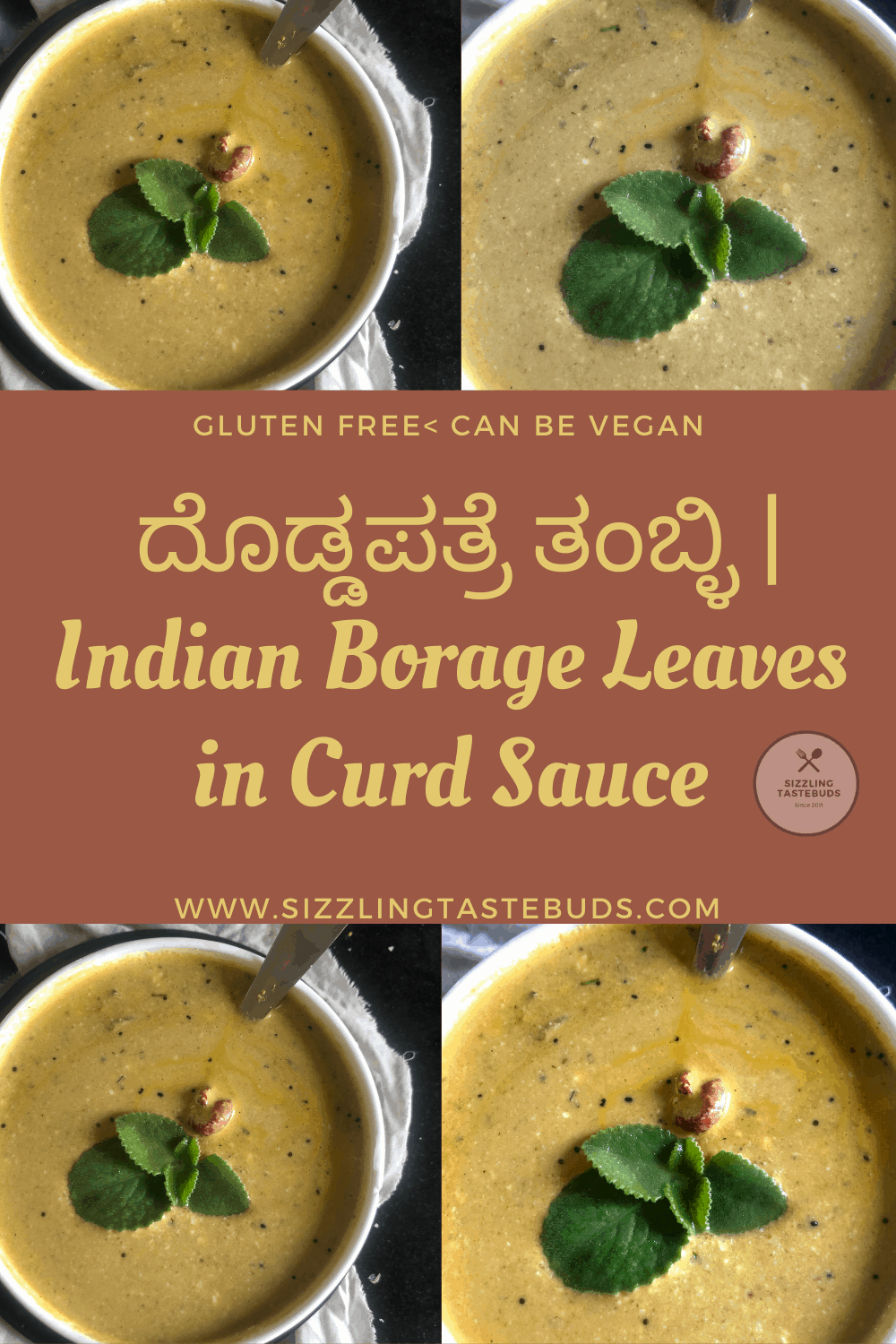 Pin
Doddapatre Tambli /  ajwain leaves raita
Cuisine : Karnataka, type : side dish / raita /
pachadi
Spice level : medium
Prep time:
10 mins | Cook time : 10 mins | Serves : 2
You would need: 
Doddapatre leaves (sweet oregano / ajwain leaves) –
1 cup packed
Fresh/ frozen coconut – ½ cup

Urad dal – 1 tsp (optional)

Green / red chillies – 3 or 4 ( I used the latter) – (if you use green chillies, you would get a greenish raita. Both are acceptable)
Salt – to taste
Cumin seeds – ½ tsp
Coriander seeds – 1/2 tsp (opt.)
Yoghurt – 1 cup

(sub with plant based for vegan version)

Tempering : Oil, mustard seeds, red chilli,
asafoetida

(simply skip asafoetida for GF)

Oil – 1 tsp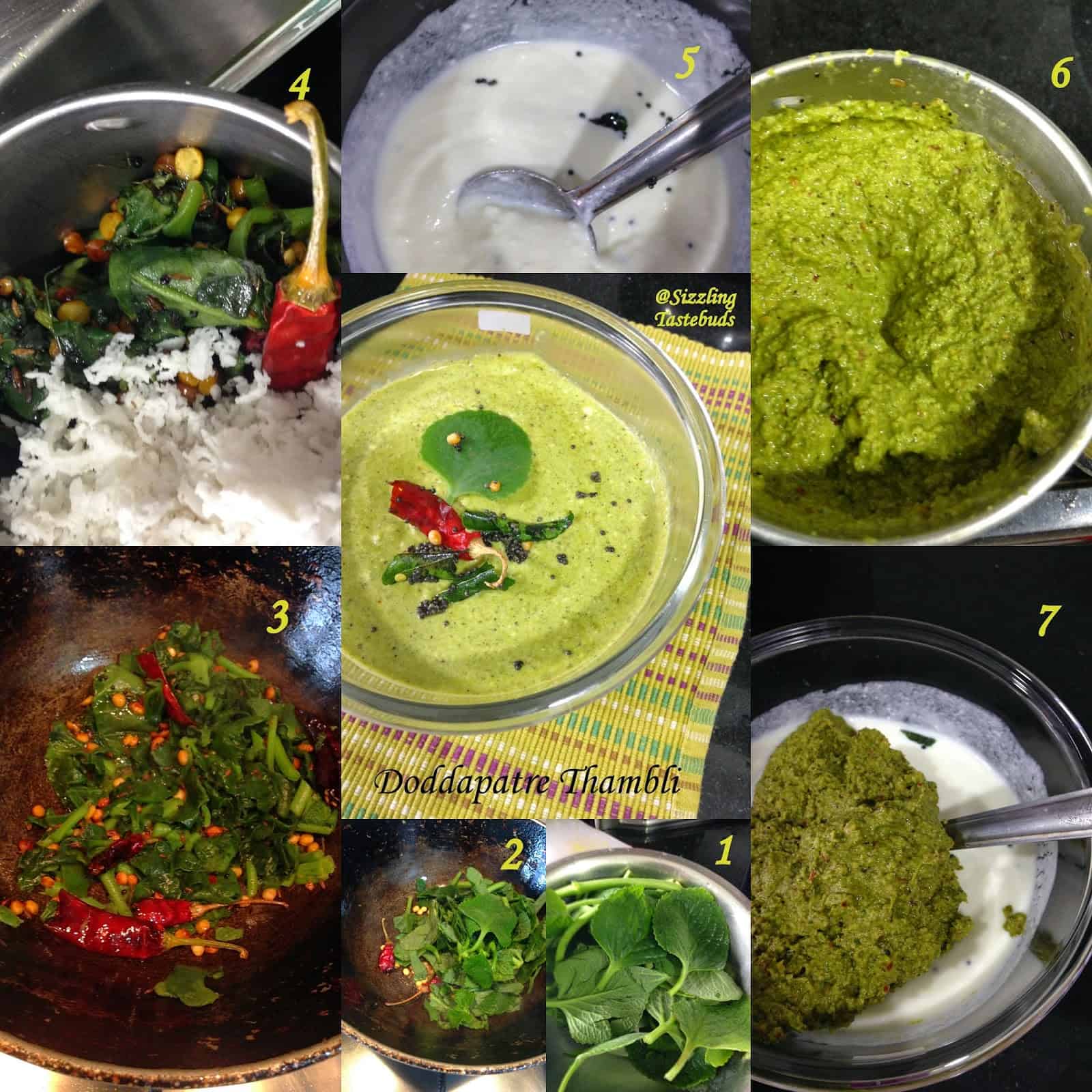 Pin
Method:
In a pan, lightly fry washed leaves in a tsp of oil for 2-3 mins
till slightly wilted . Switch off the stove and add the grated coconut and sauté for 1 min
more. If using red chillies, sauté along with the leaves.

(This sautéing is optional, but increases the life of the dish).

Grind all ingredients except tempering and yoghurt.
Mix the paste in whisked yoghurt. Check for salt
and spices.
Make a tempering with mustard seeds, red chillies
and asafoetida.
Pour onto the raita and serve immediately.
Updating this post of 2014 as part of #Foodies_RedoingOldPost Group where we revisit old posts with new pictures and text.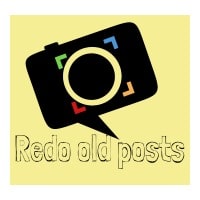 Pin