As part of the Blogging Marathon, we occasionally get paired with
a co-blogger where we need to pick and cook dishes from their blog. Paired with
Sandhya of My Cooking Journey this time, it was a gastronomical delight – her
bakes to South Indian Cooking to Salads – most dishes caught my attention. It
was interesting to see so many many breads on her blog, and I wish I could bake
all of them.. someday soon .. Till then, 3 dishes for this week chosen and
recreated from her blog. 
First of them is a simple and yummy Raita (or Pachadi) with Palak (Spinach).
We include Raithas almost thrice a week with any ingredient like Mint / Bell Pepper/ Eggplant / Pusanikai (Ashgourd) Pineapple/ Snakegourd (Podalangai)/ Radish (Mooli) / Potato and the kids like them a lot.
Apart from providing calcium through yoghurt,
palak in this dish adds a dimension of folic acid and was very yummy. For
spinach lovers, this is a treat, thank you Sandhya, we tried this out and liked
it a lot and am sure it would appear regularly on our menu.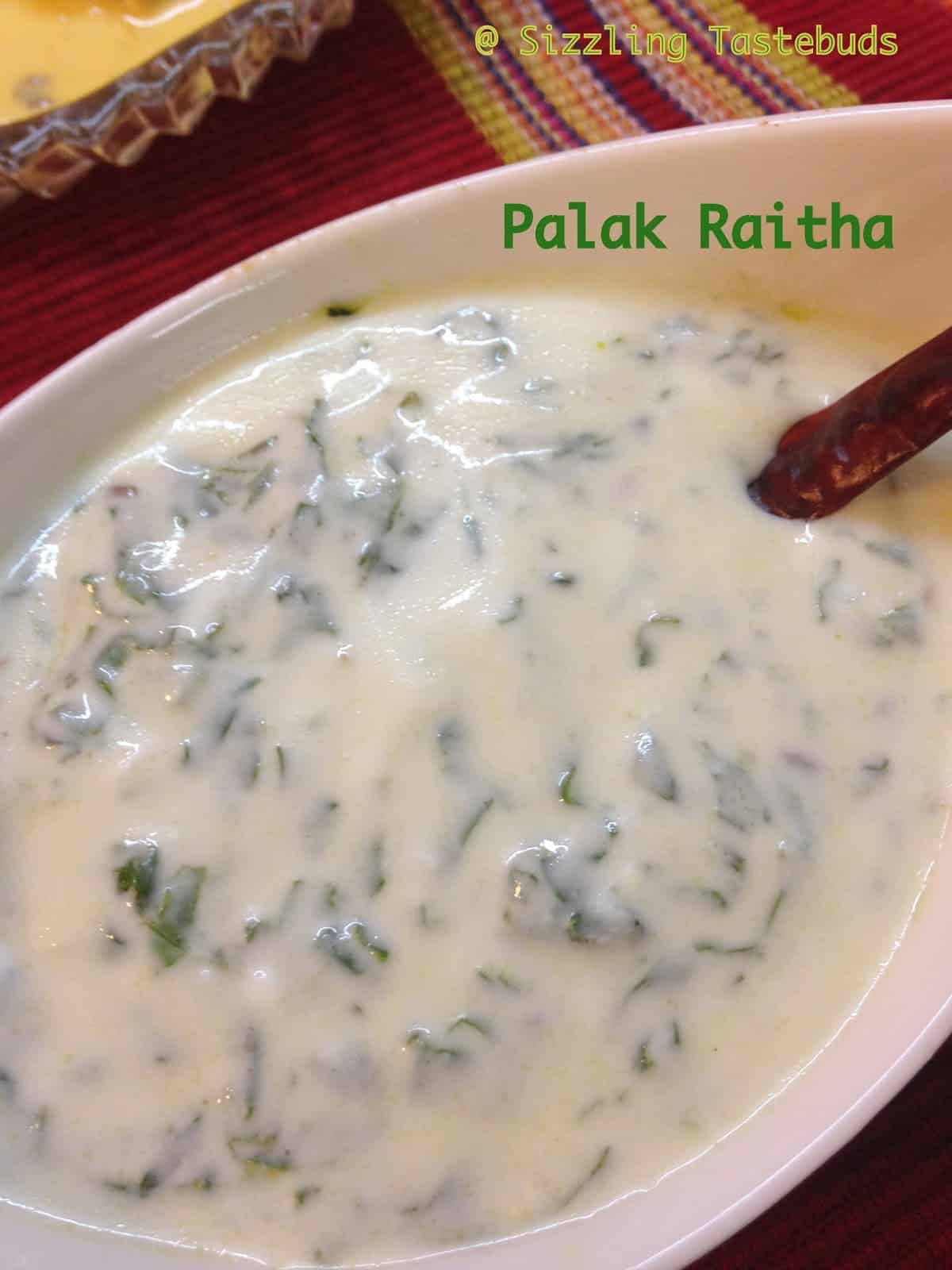 PinPin

Prep time : 10 mins, cook time : 5-7 mins, serves : 4

You would need:
Palak leaves / Spinach – cleaned, sorted and washed – 1/2 cup
(packed)
Curd / yoghurt – 1 cups (preferably sweet or very slightly sour)
Salt – to taste
Tempering : Mustard seeds, Jeera (Cumin), Asafoetida,
Green Chillies, red chillies.
Oil – 1 TBSP
Method:
1) Chop the cleaned and drained spinach into fine shreds. In a
pan, heat oil. Splutter the tempering ingredients, once the mustard settles
down and the jeera turns slightly brown, add the shredded spinach and lightly
saute.
2) Add a pinch of salt and sprinkle very little water and close
immeidately. Let it cook in the steam for 5-7 minutes. Let all the water
evaporate from the shriveled Spinach.  Cool thoroughly.
3) Now whisk the yoghurt with requisite salt (you can add salt
later if you are not serving this immediately). Add the sauteed spinach and mix
well. Serve immediately.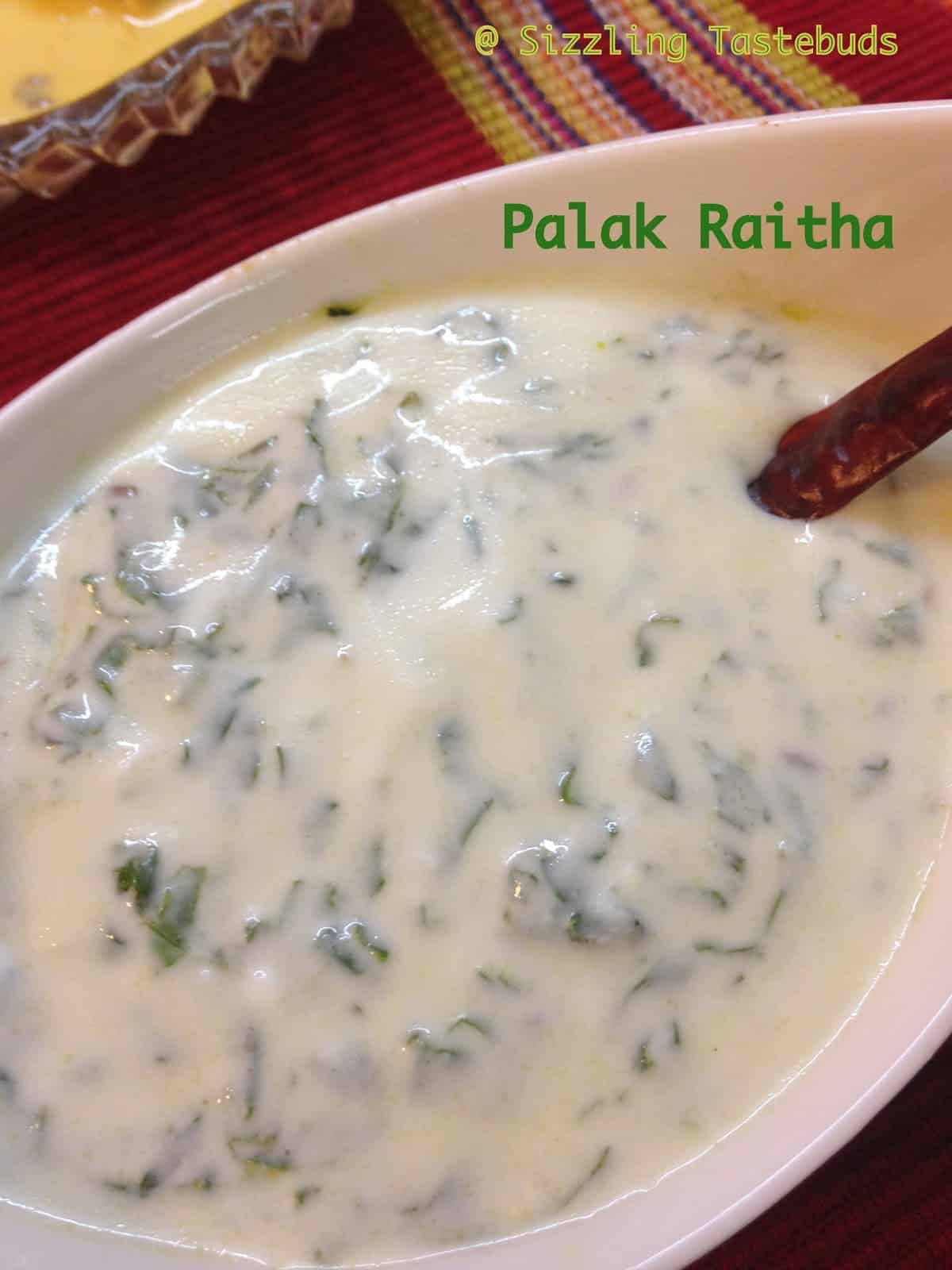 PinPin