One of the quickest side dish using yoghurt is this ultra creamy
and tasty Raita using snake gourd (or called Podalangai (tamil) or Padavalakai (Kannada)). Amma
makes this often, and it goes well with Rasam rice or even a spicy pulav /
Brinjal Rice. I usually make thovve (dal
based curry), Kootu (veg
gravy) or dry saute with this vegetable, but my favourite is this Raitha.
Quick to put together, its super cooling in the summer and is light on the
stomach too. Let's get cracking 🙂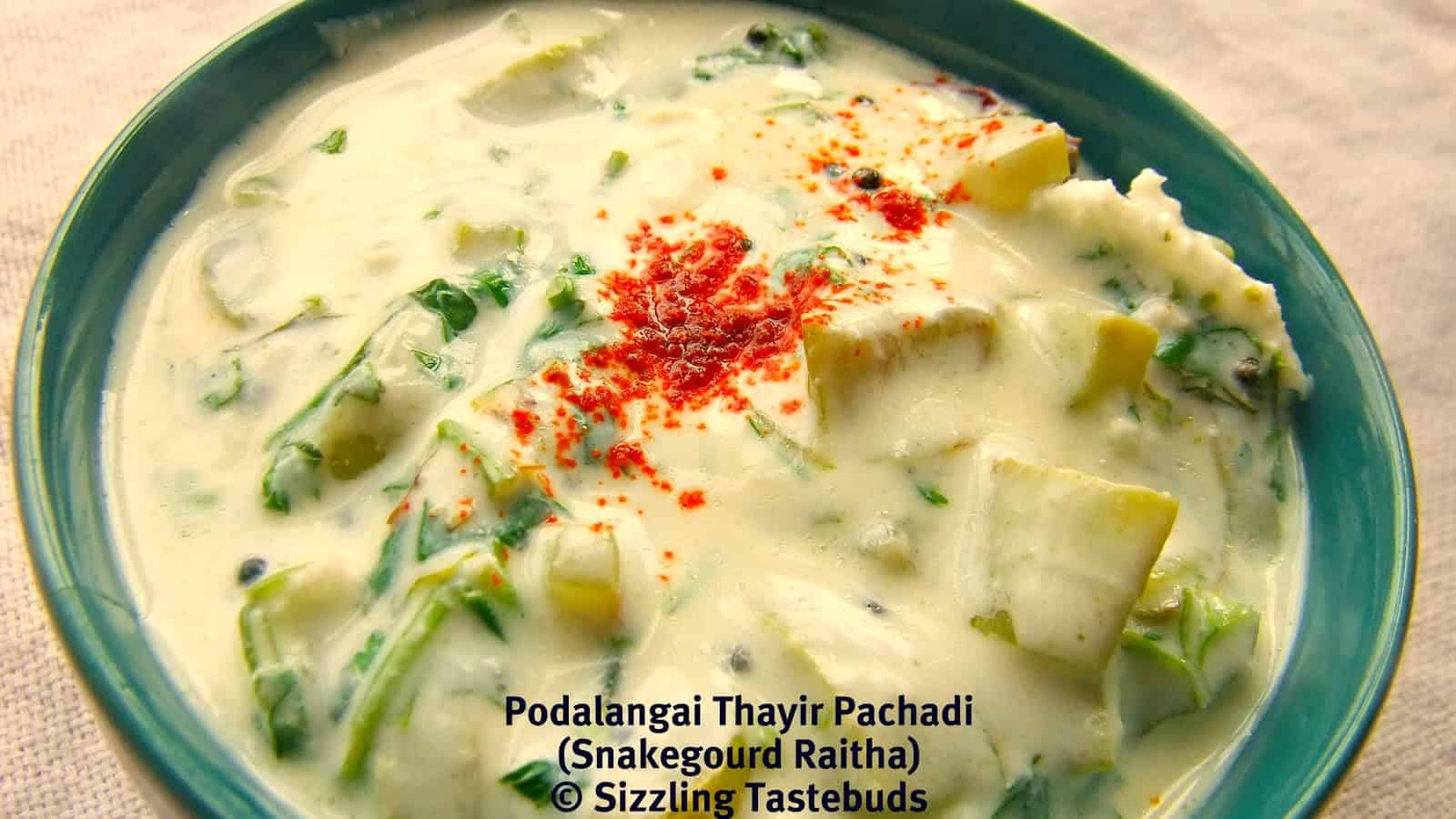 PinPin

Click here for printable recipe


Prep time : 5
mins | Cook time : 10 mins | Serves : 2

Difficulty level : Easy

Ingredients:
Snake gourd – 100 gms
Thick Yoghurt – 1 cup
Salt – to taste
Fresh grated coconut – 1
TBSP
Tempering : Oil (1/4 tsp),
Mustard Seeds (1/2 tsp), Urad
dal (1 tsp), Red chilli – 1
(broken), Asafoetida – a pinch
Garnish : Curry leaves
& coriander leaves – little.
Method:
1) Wash and lightly scrape
the skin of the snake gourd. De-seed and dice into half roundels or small
cubes
2) Boil for 10 mins in
lightly salted water till al
dente (cooked but not mushy).
Drain.
3) Beat yoghurt free of
lumps.
4) In a bowl, mix the
snakegourd, yoghurt and coconut. Add salt carefully as the vegetable has been
boiled with a little salt already. Mix lightly.
5) Prepare the tempering
with mustard seeds, curry leaves, urad dal, red chilly and asafoetida. Pour
over the Raitha. Garnish with coriander leaves & serve immediately.
Note: If making ahead, do
not boil the vegetable with salt and add requisite salt just before serving.
Chilled yoghurt works best for this. It can be slightly sour if you prefer.
Ensure you beat the yoghurt well before mixing in the vegetable.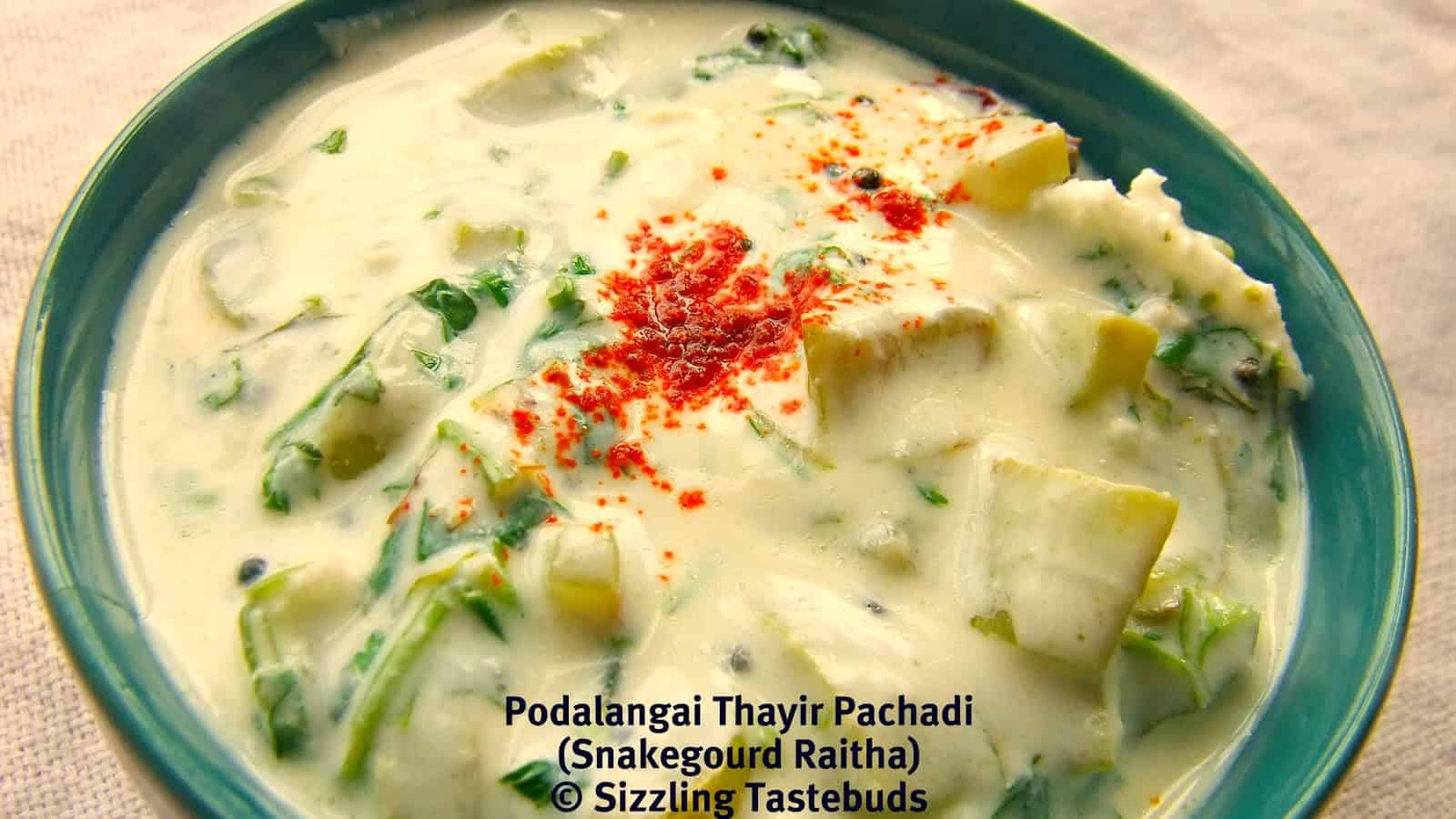 PinPin