One of my earliest memories of high school is mom making copious quantities of Gajar Halwa & Vangibhath whenever my friends came home for lunch or brunch or supper during winters. We would all sit in one large circle and gobble up the goodies even before mom could lay the dinner table. That kind of carefree days may be almost over , but those memories linger on.
This is one of the dishes that mom taught me to make from scratch & while growing up, the Delhi carrots (red variety) was a treasure to be saved for the choicest of halwas (in fact I remember using the regular orange carrots only for this halwa), but after moving cities, I do have access to these red carrots during 3-4 weeks of winter. My elder kid particularly likes this and eats it with relish whenever prepared.
So, winter (or spring), make it anytime it fancies you. There is a pressure cooker method which also yields great results. But for now, I am making it the traditional way using a pan. And this method does NOT require any ghee. Gaajar Halwa without ghee ?? Read on to find what substitute works in place of ghee to make this a decadent dessert for Holi, Diwali or pretty much most Indian festivals.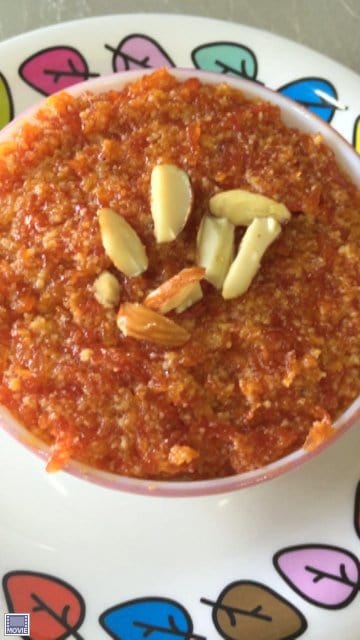 Pin
Similar halwas you may check on the blog:
Prep time : 20 mins ; Cooking time : 20 mins ; serves : 4
What you need:
Delhi carrots / Red juicy n fresh carrots – 700 gms
Mawa / Unsweetned Khoya – 200 gms
Powdered sugar – 200 gms (adjust to taste, for us this worked well – measure after powdering)
Elaichi / cardamom powder – 1/2 tsp
Vanilla essence – few drops (totally optional, but we love this :D)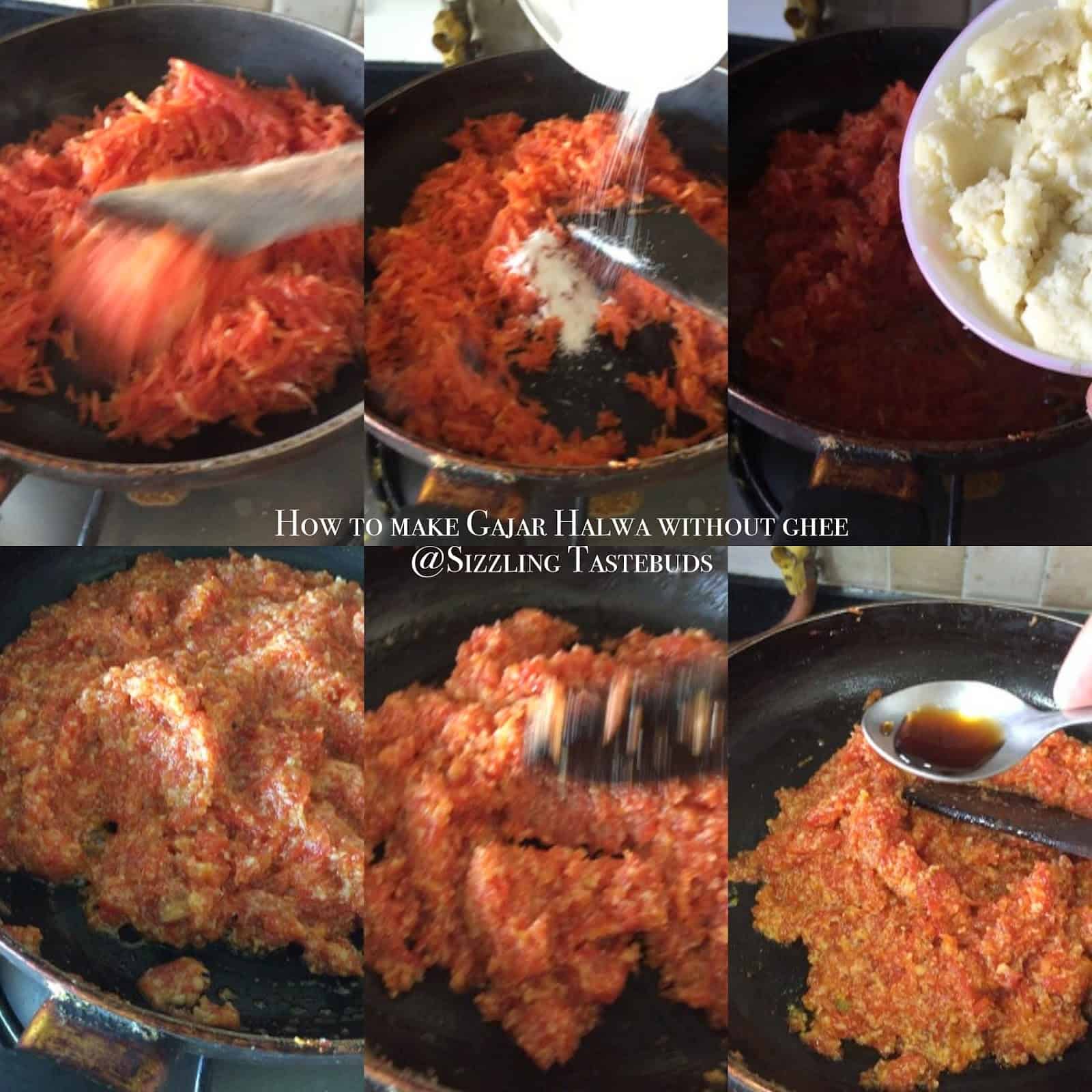 Pin
Method:
Wash, lightly peel (or just scrub well), grate the carrots.
In a non stick pan, add the carrots, saute well on a very low flame till they slightly become mushy (about 4-8 mins)
Now add the powdered sugar, mix well (Tip : I add only 2/3 of the sugar first, taste it after 5 mins and then add the rest if needed, we like our desserts to be mildly sweet, so do a taste test if required and add in parts).
Add grated mawa in parts and slowly keep stirring – only on low flame – till the mawa begins to melt. (dont add the mawa in chunks, it might burn – grate or crumble it finely before adding)
After adding the final portion of the mawa, dont leave the pan unattended.
Keep stirring till the halwa starts to leave the sides of the pan
now add the cardamom powder and keep stirring again for 3 more mins till the volume is considerably shrunk to 1/3 or 1/4 the original volume
Switch off the flame, add in vanilla essence if using.
Serve warm or hot. Tastes best if rested for 2 hours before serving (I usually make it overnight and serve it the next day, warming it slightly)
Sending this toBM 73 under Holi / valentine day treats.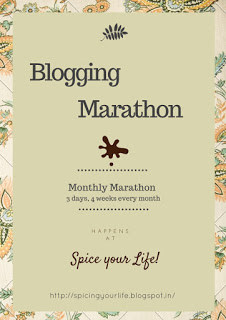 Pin