Ragi a.k.a finger millet – a love, hate relationship most kids (and adults) have over their life. Although they say its an acquired taste, mostly its a hate-all kind of ingredient for most of us. Teeming with calcium and other vitals, this millet is often best served to kids and adults (for those who are not used to it since childhood or cant develop a taste for it) in a disguised form. Ragi is an excellent food for #diabetics too since it releases the sugar very slowly into the bloodstream.
For those of us who can take it in any form, this millet presents itself in so many delicious dishes such as
Vegan Chocochip Orange Muffins
(Do check out for more Ragi recipes and pics at the end of this post…)
So, why are we talking Ragi today? Poonam – the host of this week's Week #199RagiTales – has chosen this wonderful millet for FoodieMondayBloghop Challenge. I love her blog for two things mainly – the pictures are sooooo vibrant, and her eggless, no-refined-sugar has my attention always 🙂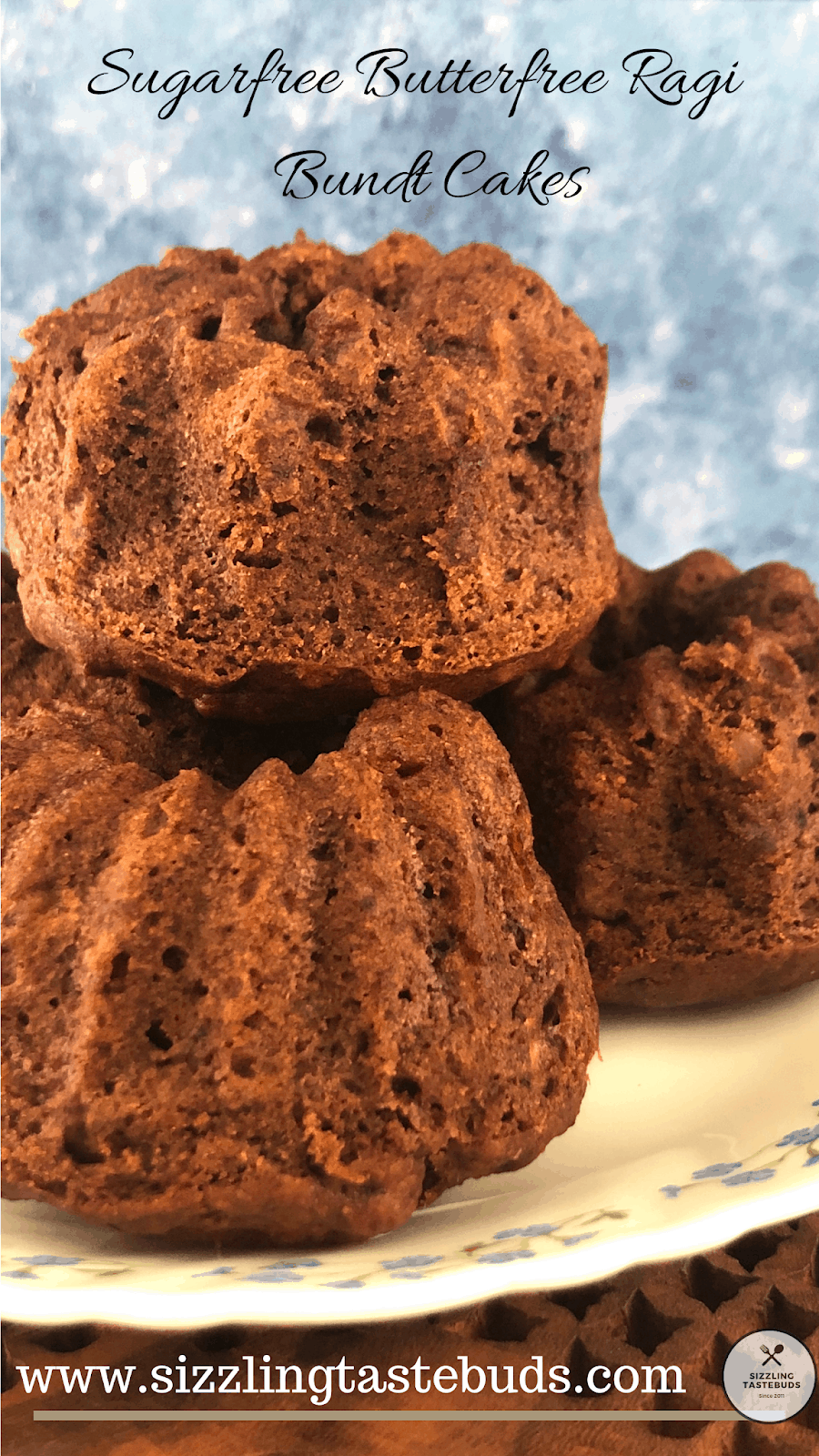 Pin

My kids are on the other spectrum of ragi consumption so its best served in a sneaky , tasty chocoaltey form as Eggless , Sugarfree Ragi Banana Bundt Bread – with no refined sugars, this making for an excellent after-school snack / short break snack box food.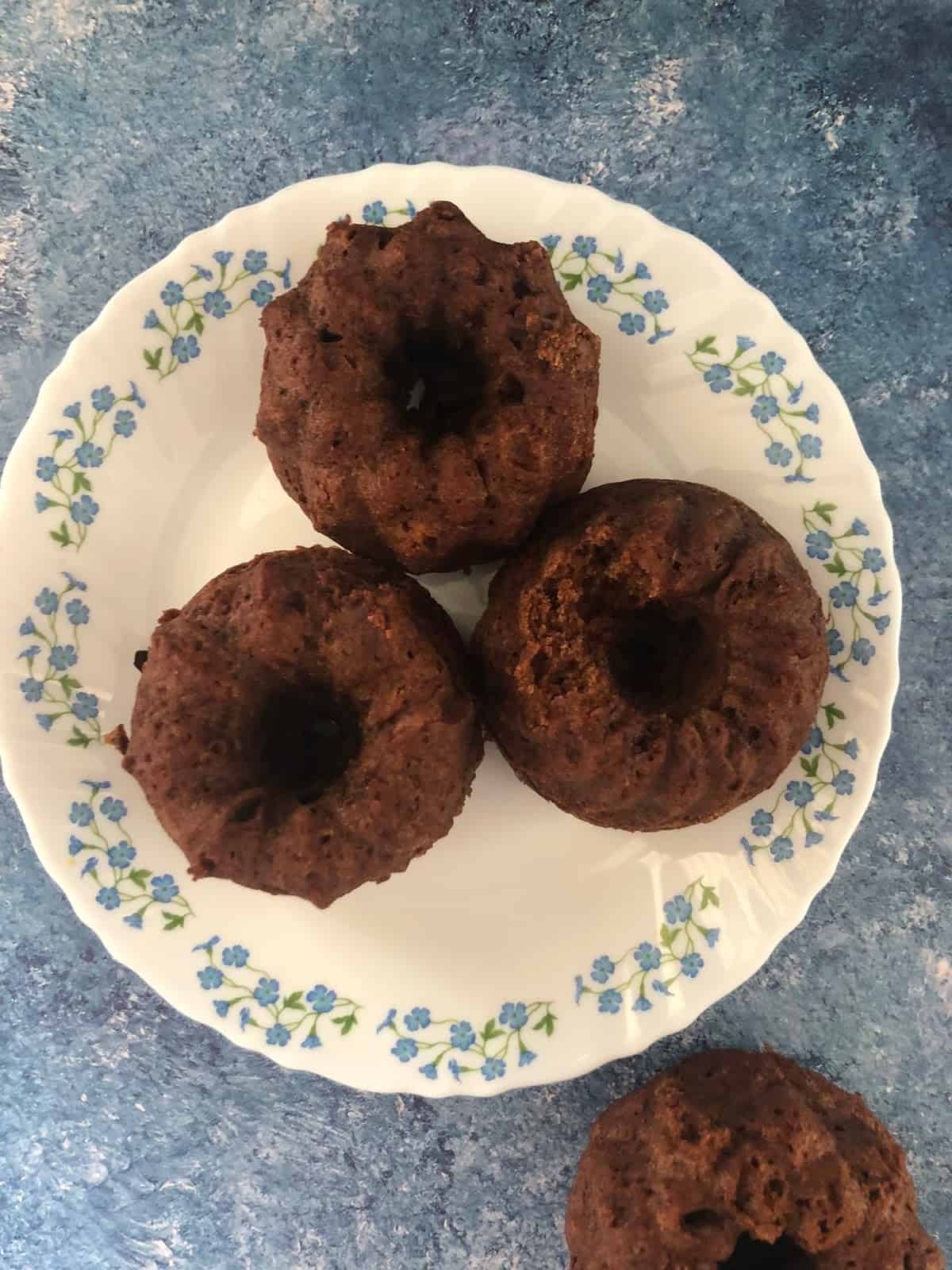 Pin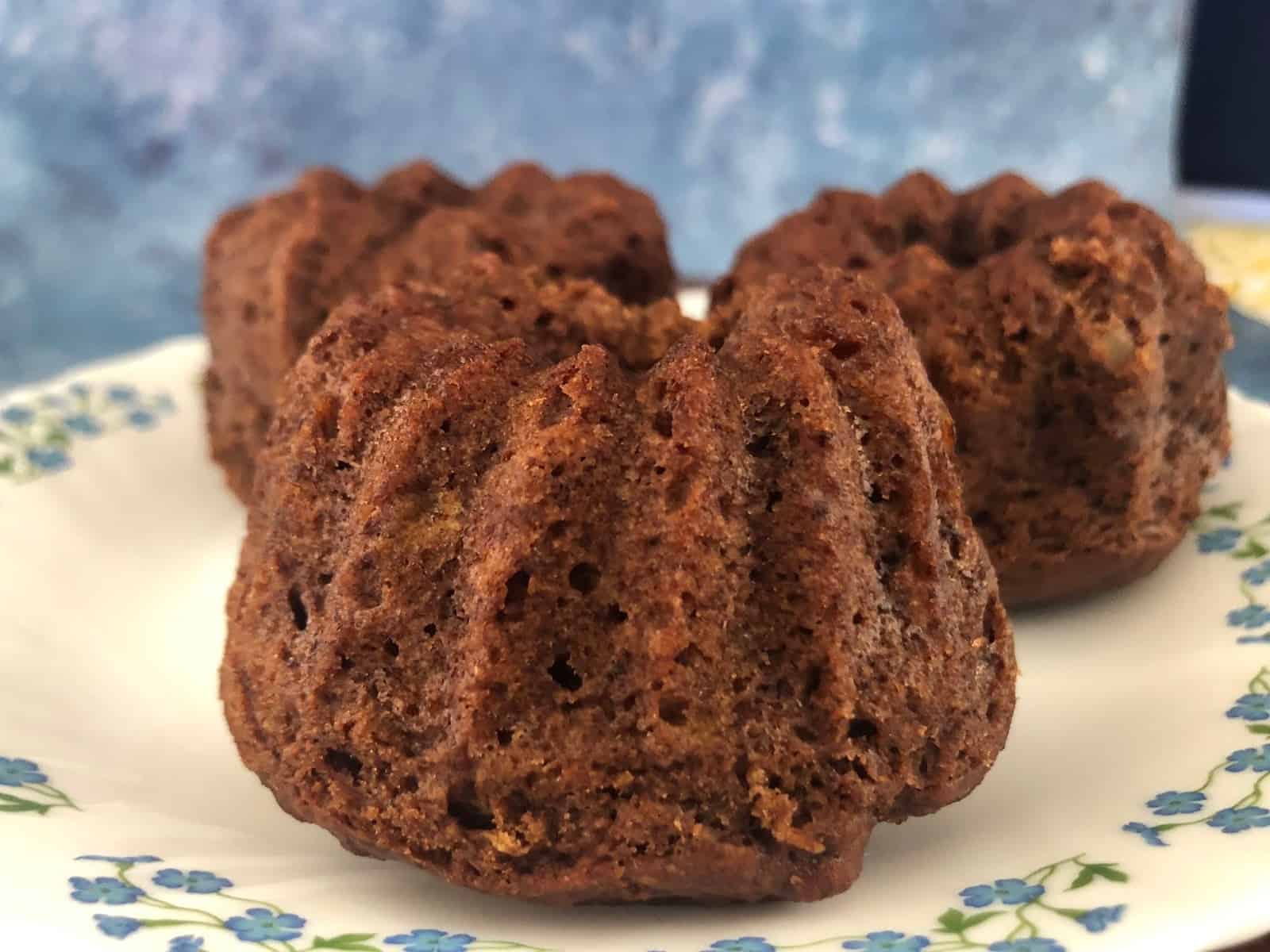 Pin
I have adapted Poonam's recipe wholly with one major change and I must admit it was one of the tastiest Ragi bakes (or sweet bakes, in fact) that I have ever made, if I say so myself.  Thank you Poonam, for an awesomely healthy AND refined-sugar-free and butter free recipe. My mom loved it a lot, and so did the kids (and psst. yes they still don't know that it contained Ragi, although my elder one did say it was 'differernt, but yummy')
Prep time – 15 mins, Bake time – 30-32 mins, Makes – 6 medium sized bundt cakes + 2 largish muffins
PIN FOR LATER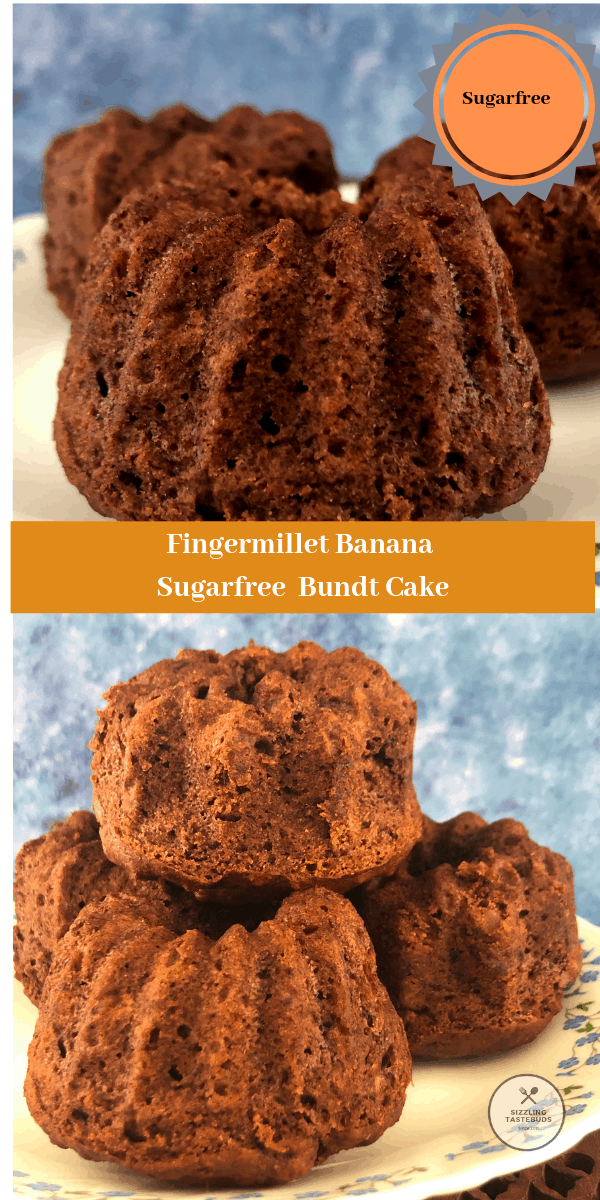 Pin
What you need: (all measurements are 1 cup = 200ml)
Dry ingredients:
Whole-wheat flour / atta – 3/4 cup
Ragi hurittu (popped ragi flour) – 3/4 cup + 2 tsp
Baking soda – 1/2 tsp
Baking powder – 1 tsp
Salt – 1/8 tsp
Cocoa powder – 2 TBSP + 1/2 tsp ( I used Dutch processed sugar free)
Wet ingredients:
Ripe Banana – 3 largish
Olive oil – 1/4 cup
Curd/yoghurt – 1/3 cup
Vanilla essence – 1 tsp
Jaggery powder- 1 cup
Optional but recommended – walnuts (chopped into tiny bits) – 2 tsp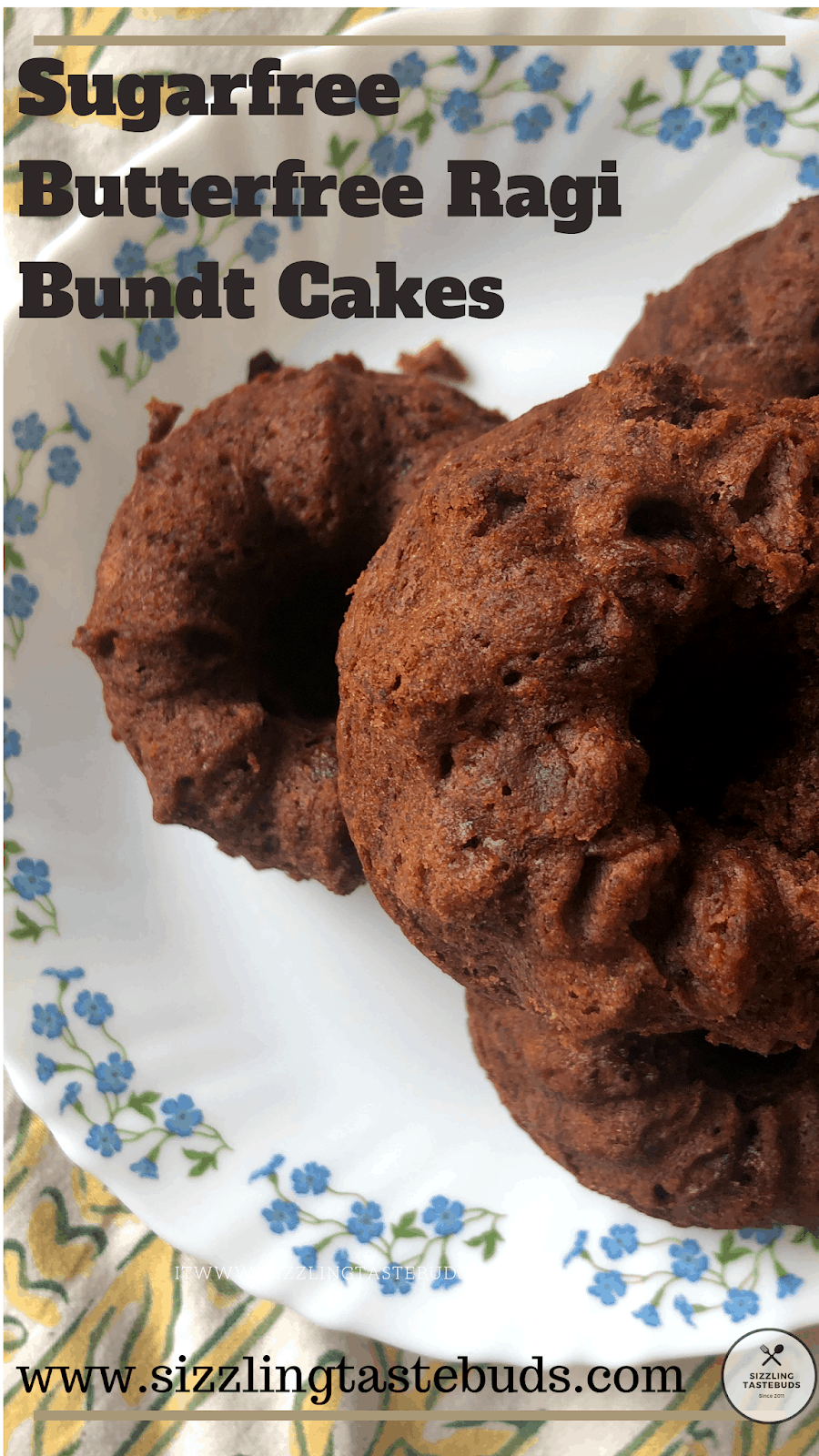 Pin
How to: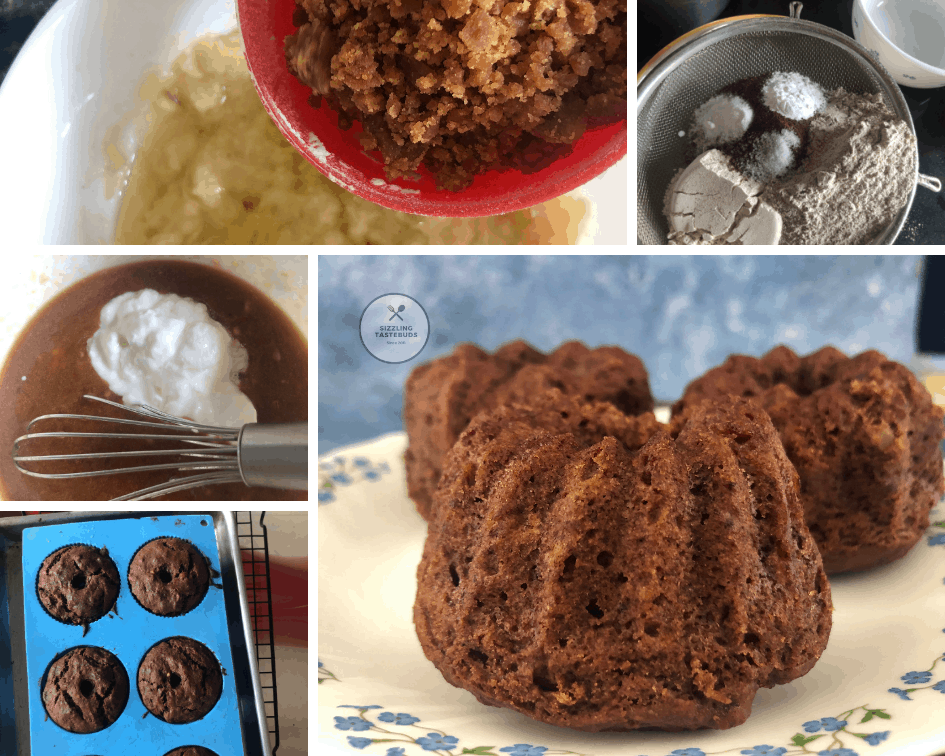 Pin
Pre heat oven to 180 C. Grease the muffin pans / bundt pans slightly or a large 7 inch pan (and line it).
Sieve the dry ingredients thrice over.
In another bowl, fork down the cut bananas to a puree ,add yoghurt , oil. vanilla essence and whisk till bananas are completely blended. Add the powdered jaggery and whisk again for 3-4 mins till completely dissolved. You should get a honey coloured liquid at this stage.
dust the chopped walnuts in a tsp of the sifted flour and keep aside.
Add the dry mix to the wet mix and fold slowly in batches using the cut and fold method.
Fold in the walnuts gently and do not leave any dry streaks in the flour.
Pour / spoon this batter gently into the greased pan / bundt moulds / muffin moulds.
Bake for 30-32 mins or until a skewer comes out clean.
Rest on a wire rack, unmould when completely done.
Serve warm.
The leftover keeps up to 4-5 days under refrigeration. Microwave for 10-15 secs and serve warm
Other recipes with Ragi on this blog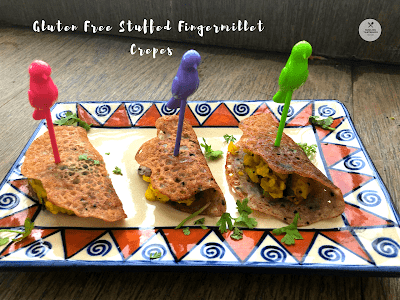 Pin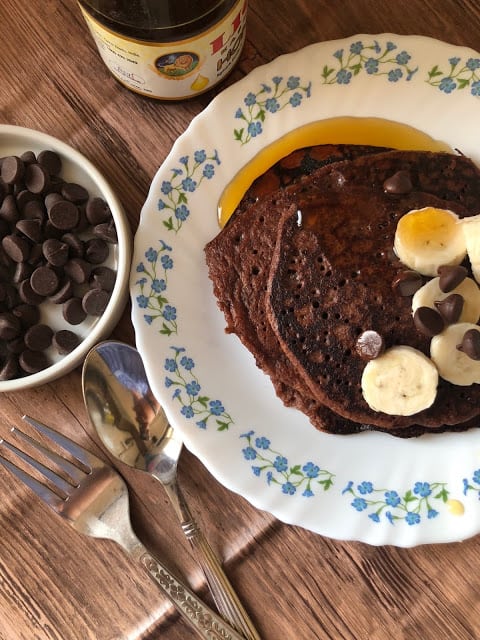 Pin

Pin
Ragi Rotti (flattened Indian bread)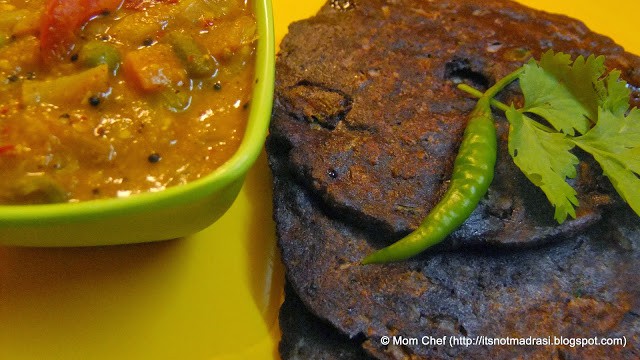 Pin
Ragi Sevai (Fingermillet Vermicelli Upma)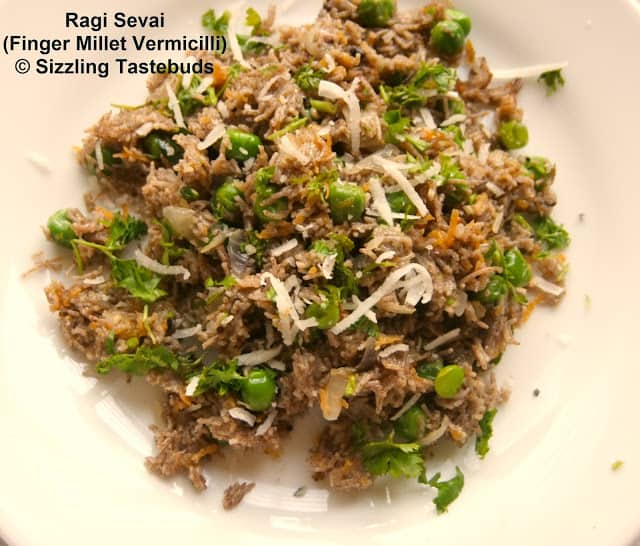 Pin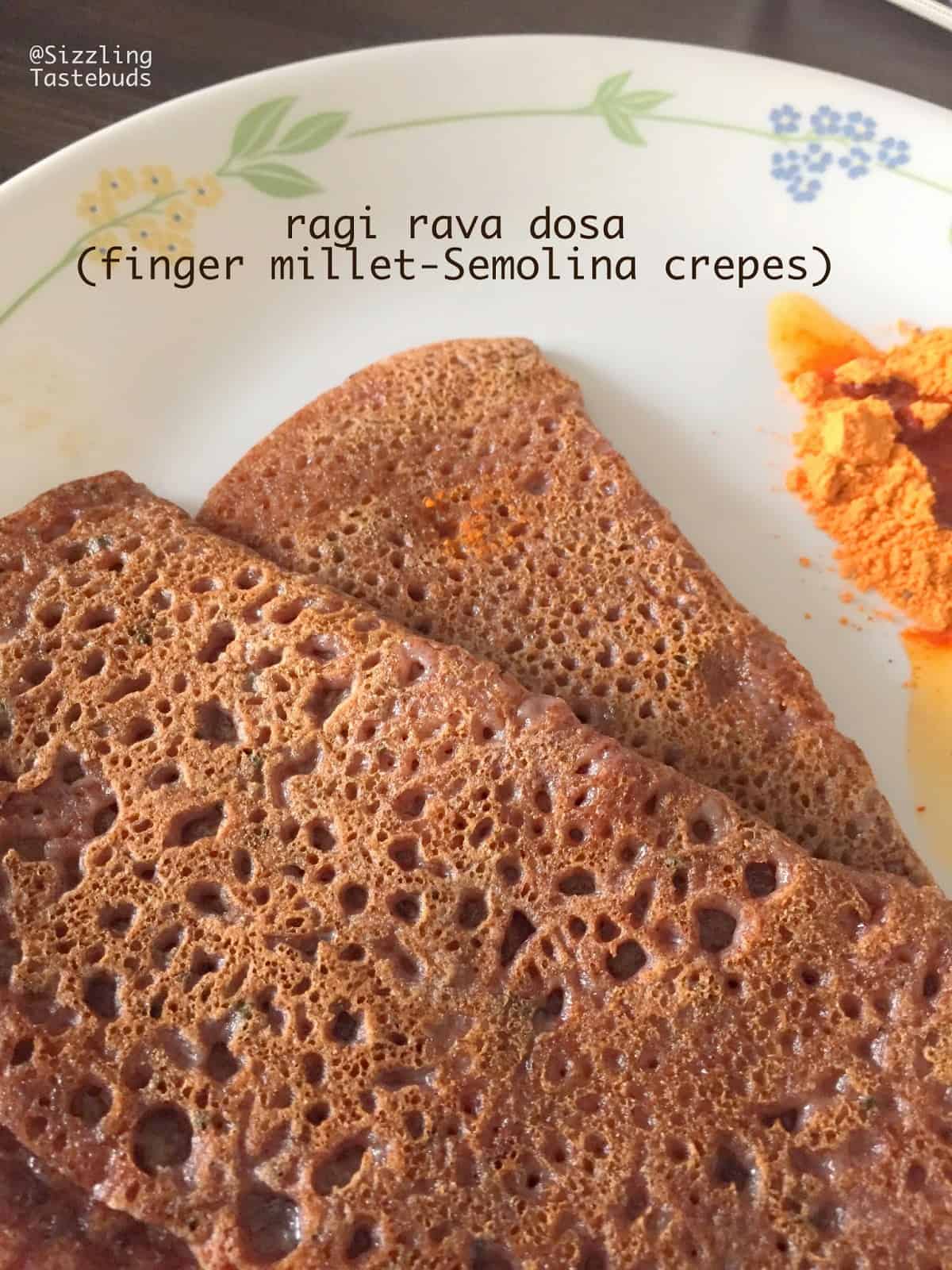 Pin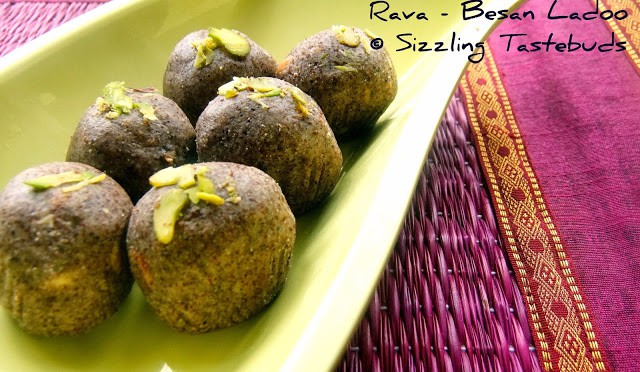 Pin
Steamed Ragi Dosa (No oil recipe)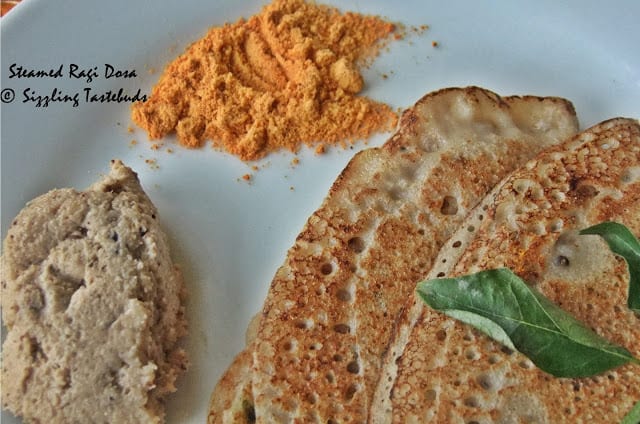 Pin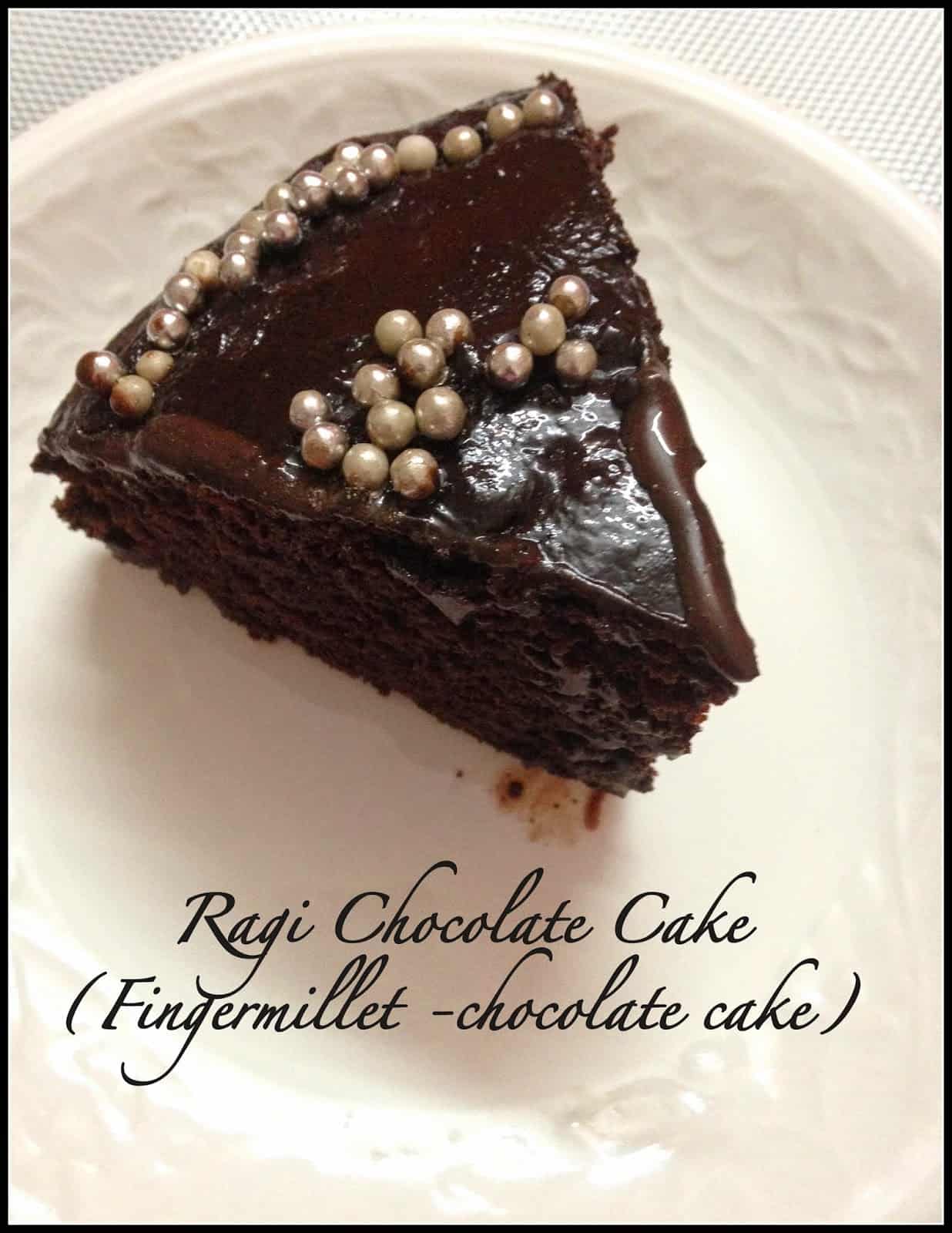 Pin
Ragi Mudde / Ragi Sankati (steamed fingermillet roundels)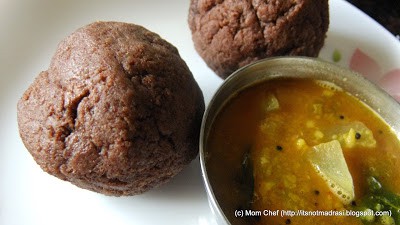 Pin
Wholewheat Ragi- Jaggery Eggless Muffins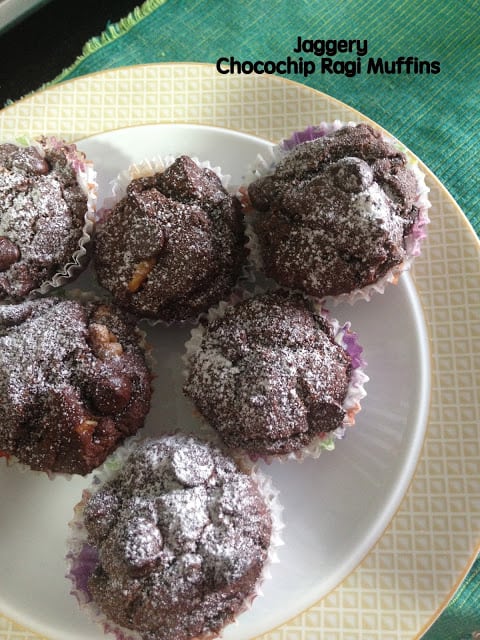 Pin