This year, I am excited to join another group – Improv Cooking Challenge, and we post on the second Thursday of the month with two ingredients chosen for that month. This Jan, we have two exciting ingredients- Oatmeal and Honey. Normally, this would be a simple challenge for those who eat sweetened Oatmeal for breakfast, unfortunately as a family we prefer something savoury. 
I have turned the combo ingredients into another breakfast-on-the-go dish with this Sugarfree Apple Cinnamon Oatmeal Muffins. Cinnamon is a great pair with Apples and it made perfect sense to make these cute pick-me-ups. Thanks Nichole for adding me on, this is my recipe for this Month's challenge.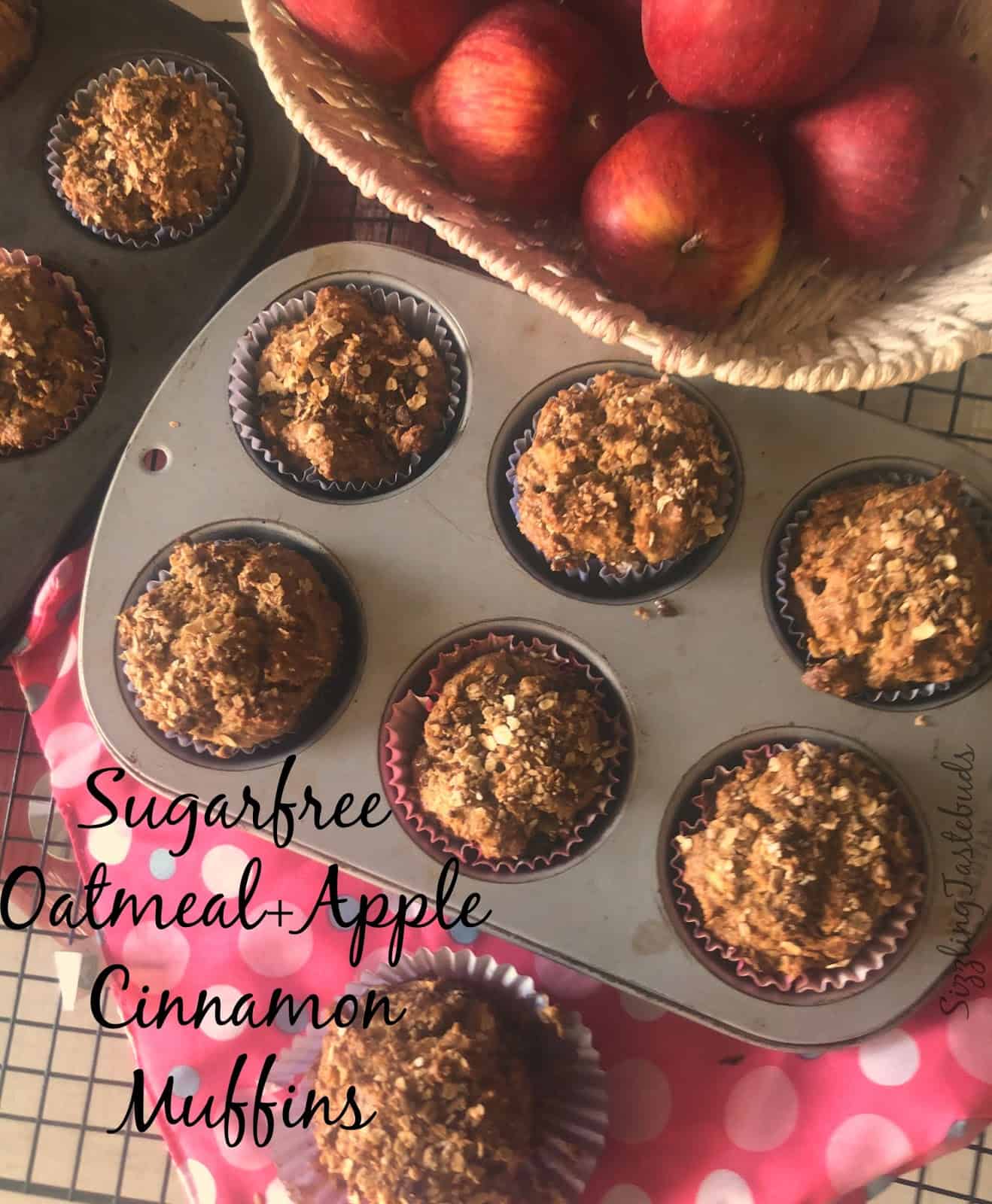 Pin

Let's get to the recipe. 

Sugarfree Apple Cinnamon Oatmeal Muffins

Cuisine : American, Course : Snack / Breakfast

Prep time – 15 mins; Bake time – 20~22 mins. Makes – 10~12 medium muffins.

Loosely adapted from here 

(1 cup = 240 ml)

Dry Ingredients:

Wholewheat flour – 1 1/3 cup

Homemade Oatmeal flour – 1 cup ( I just blitzed Quick Cooking Oats into a fine powder)

Baking powder – 1.5 tsp

Cinnamon powder – 1 tsp

Baking Soda – 0.5 tsp

Salt – 1/2 tsp

Pin
Wet Ingredients:
Honey – 1/4 cup
Milk – 2/3 cup
Finely chopped apples – 2/3 cup
Neutral oil – 1/4 cup
Vanilla – 1 tsp
Ripe Bananas – 2 medium
Streusel Topping (all mixed together)**
Oatmeal – 2 TBSP
Cinnamon powder – 1/2 tsp
Palm jaggery – 1 TBSP
**2 tsp of all purpose flour + 1 tsp Melted butter may also be added to the Streusel but I have skipped both. 
Pin
Method:
Preheat oven to 180C. Line / grease muffin moulds. 
Into a large bowl, sieve all dry ingredients twice over . 
In another bowl (I used a blender), blend all wet ingredients except finely chopped apples. Add this fruit puree to the dry ingredients and fold in the apple pieces and mix till no dry streaks are seen.
Using an ice-cream scoop, fill the muffin moulds upto 2/3. Top with the streusel mixture. 
Bake for 20~22 or till a skewer comes clean. Cool on wire rack, serve warm. 
Keeps upto 1 week under refrigeration and perhaps more if frozen. Warm for a few seconds before serving.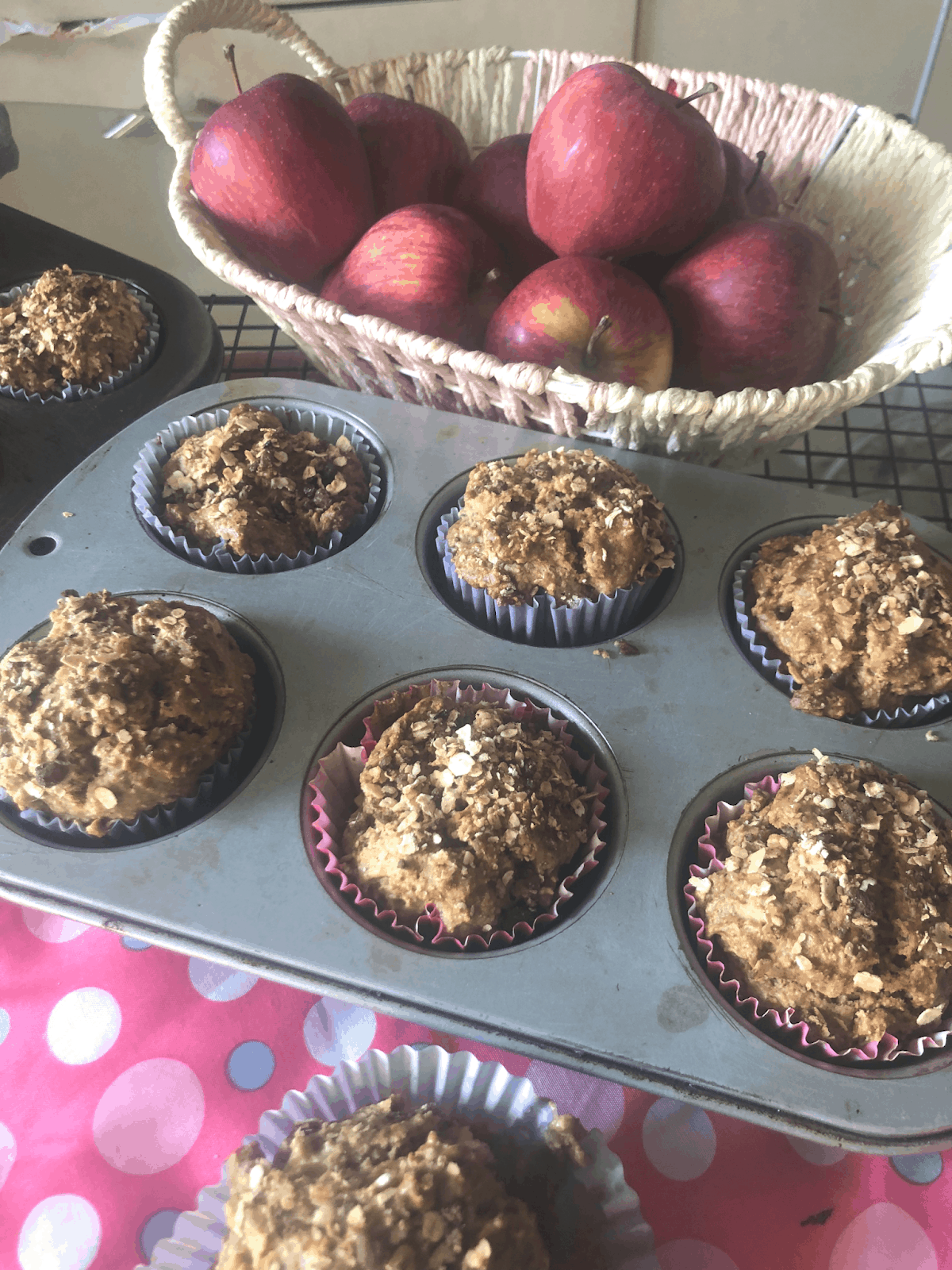 Pin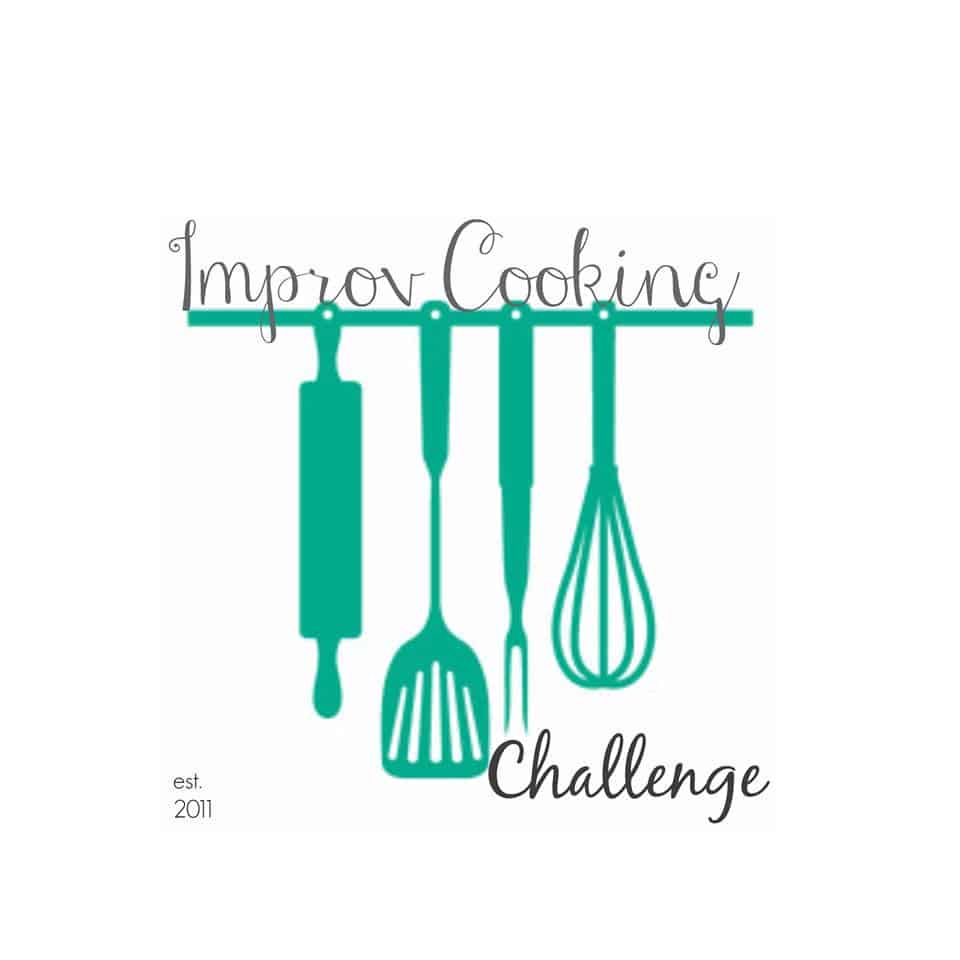 Pin
The #ImprovCookingChallenge is a monthly blogging event where two ingredients are assigned to a month. Bloggers can make any recipe they like as long as it features the two ingredients. If you are a blogger and would like to join us, please visit our Facebook page. 
https://www.facebook.com/groups/improvcooking/ You can also read more about the event on our home page. http://www.cookaholicwife.ciom/p/improv-cooking-challenge.html 
If you'd like to see previous creations, check out our Pinterest board. https://www.pinterest.com/cookaholicwife1/improv-cooking-challenge/ 
Oatmeal and Honey Recipes