There's something about Cinnamon-based bakes that uplifts spirits. When Archana – our host for this month's challenge of #BreadBakers – mentioned Yeast Cakes as a theme, it threw me a bit. Honestly, for me baking cakes don't go beyond the banana bread (which is technically a cake, but we are not going there today 🙂 ) and the occasional coffee cake or the Ragi Chocolate cake (Finger millet GF Chocolate cake) that happens to be my husband's fav ! So, given the low sugar and no trans fat regime at home, I thought I would give it a miss. Till I stumbled upon what Yeast Cakes were meant to be like. 
It seemed like a cross between a bread (coz of the yeast) and a cake (coz of the sugar), and although initially I thought I would make a Yeasted Banana Cake (I mean, it amazed me how many versions can really be made :p), I read this recipe and was quite taken in by the simplicity and the ease which didn't require too much kneading and shaping (my nightmare when it comes to baking)..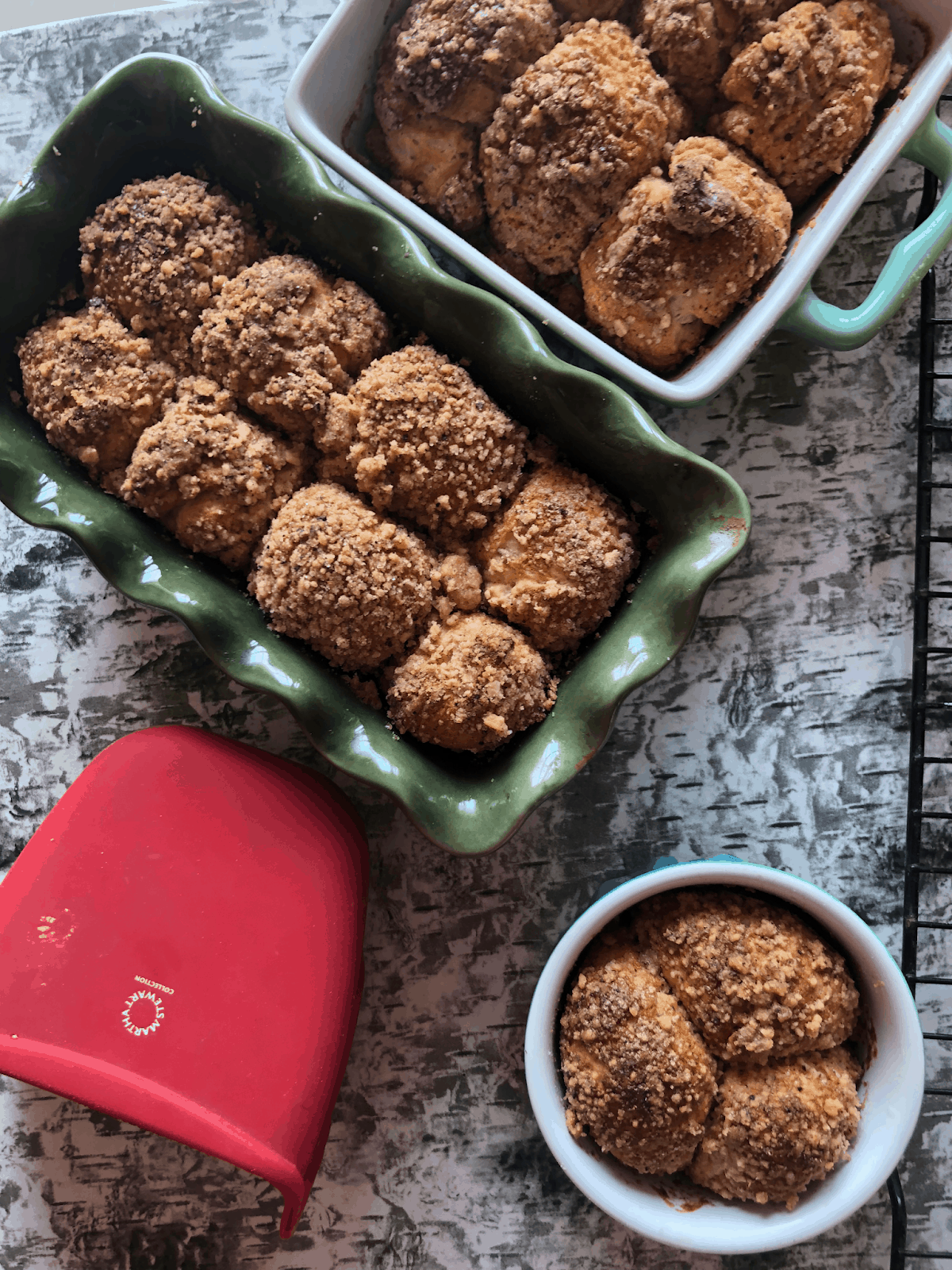 Pin

While I kept postponing baking it, I finally made it post Diwali and the kids had a vacation for the festival so the little one was more than happy to help me in the kitchen.  The aroma from the cinnamon bake was amazing, and although I halved this recipe, we had a lot of fun making this pull apart bread with mini treats which was mildly sweetened, considering we had ODed on Diwali sweets the week before. It keeps well under refrigeration, so would recommended microwaving a bit or two and eating this whenever the sugar craving hits you !

This makes an amazing bread on the dinner / coffee table and as it can be easily shaped and doubled or quadrupled, it would feed a crowd. So, do make these for the holidays and let me know how you liked these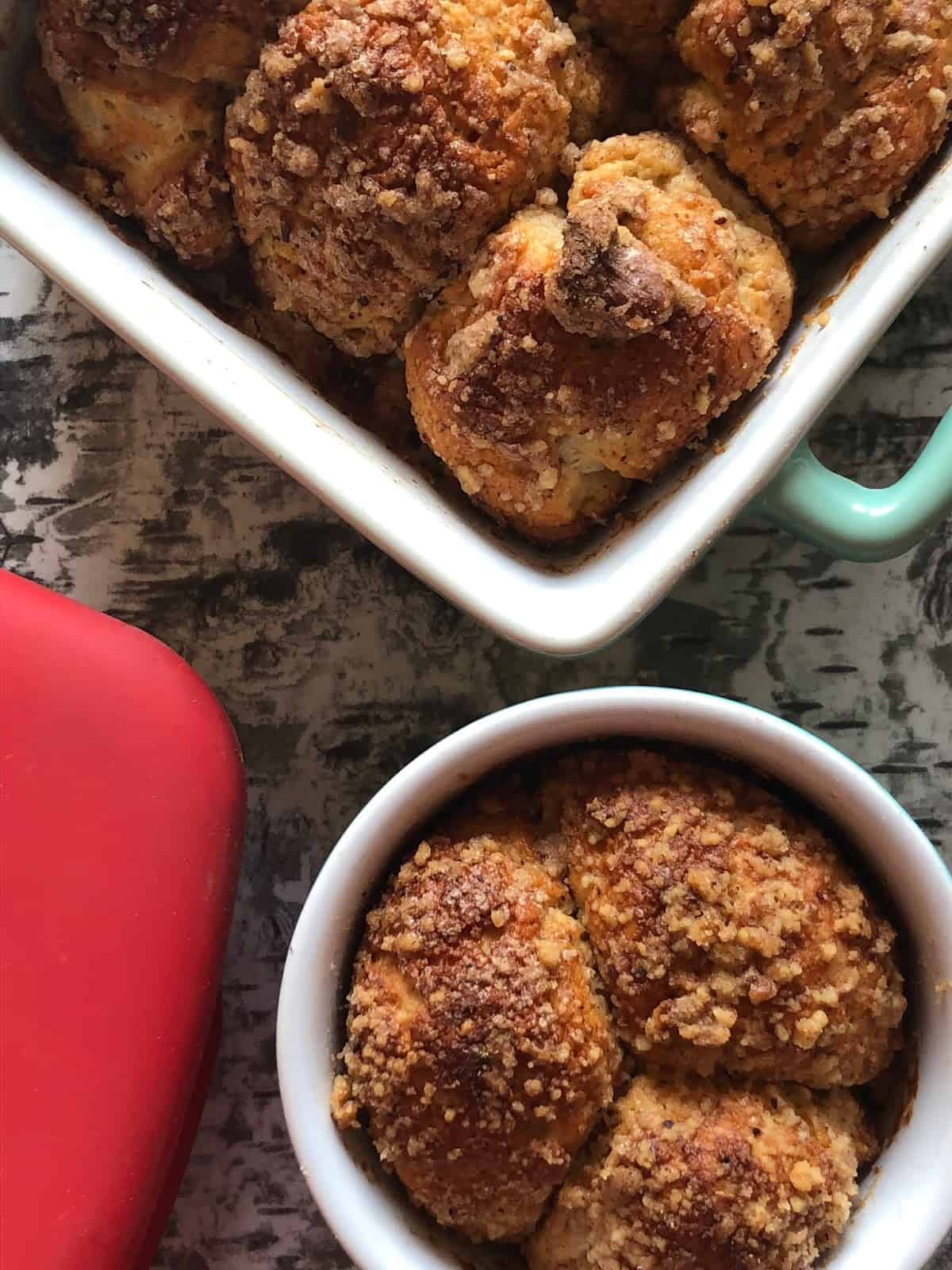 Pin

Lets get to make these. Adapted from Adina's recipe here. 

Prep time (including rise time) – 2 hours ; baking time : 22-25 mins. 

For the dough (1 cup- 240 ml)
Strong Bread flour – 1.25 cups
Sugar – 1 T
Whole-wheat stone ground flour (atta) – 0.75 cups
Egg – 1 (I used egg replacer)
Any Neutral oil except olive oil – 4 T (divided use)
Yeast – 1 sachet
Warm milk – 1 cup ( I used 2/3 cup milk and 1/3 cup warm water)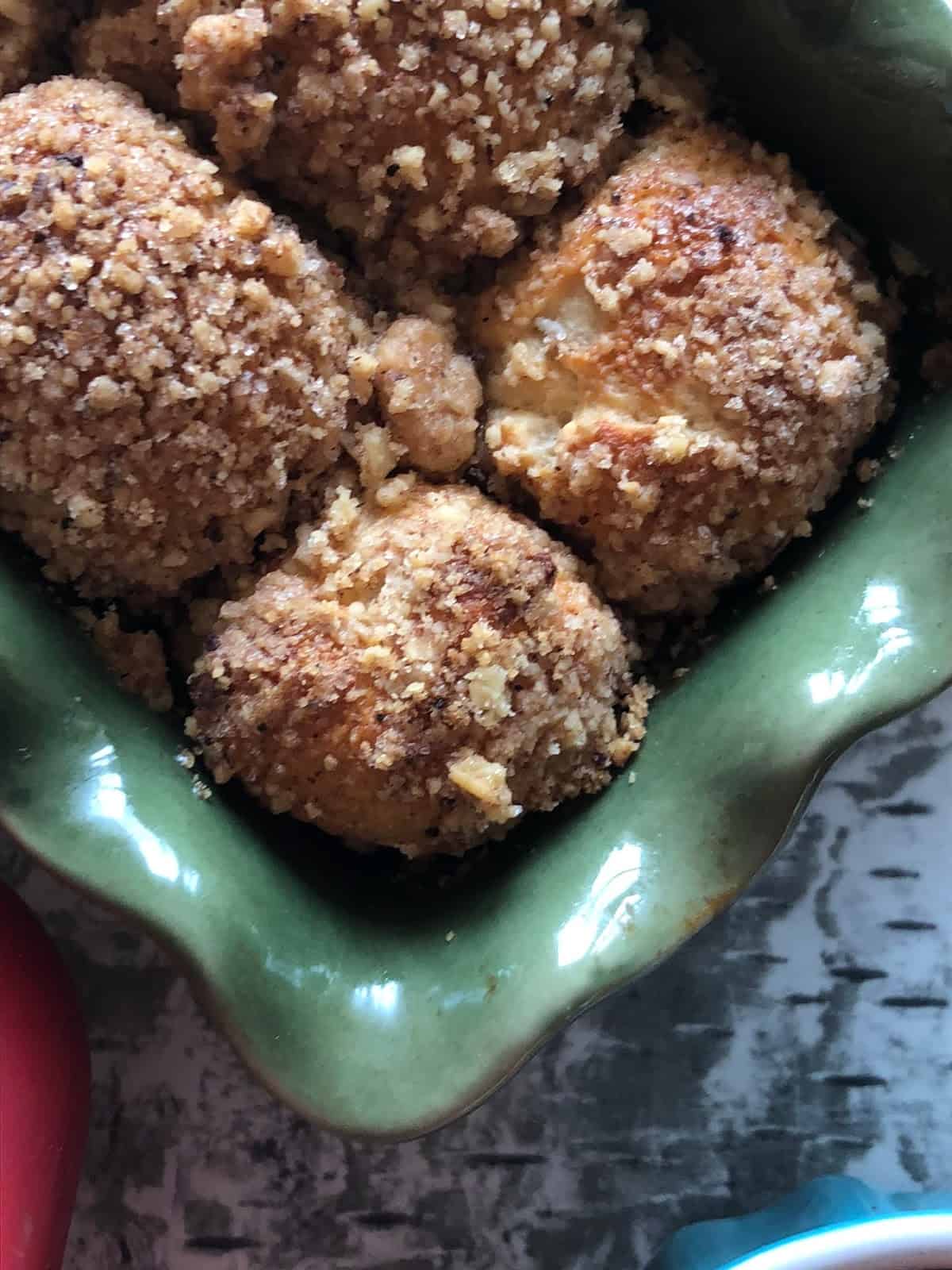 Pin
Topping:
Cinnamon sugar – 4 T (can increase to 6 ~7 T if you like a sweeter version)
Powdered walnuts – 2 T (optional but recommend the texture that this provides to the bread)
Pin
How to:
Make a soft pliable dough with all the ingredients listed above and half of the oil. Let it rise for about an hour till it doubles. 
Preheat oven to 180 C (375F).  grease the baking pans as required. I used one 8*4 loaf pan, one 5 inch square pan and two ramekins to fit the dough.  
Punch the risen dough once. The dough will be very sticky.  take two oiled tablespoons or greased hands to pinch out a small ball, roll it well and dip generously in the remaining oil. And roll again in the cinnamon sugar-walnut crumble mixture generously and place in the pan. 
Repeat for rest of the dough. Bake for 22-25 mins (the original recipe says 30 mins), but I reckon you can figure out what works for your dough. 
Rest on a wire rack , unmould and serve warm.
PS: the husband had his share the next day with a cup of Filter Coffee and said it was yum ; and the kids loved it as a mid-day snack (I reckon during vacation, kids are always on a I-am -hungry mode :p)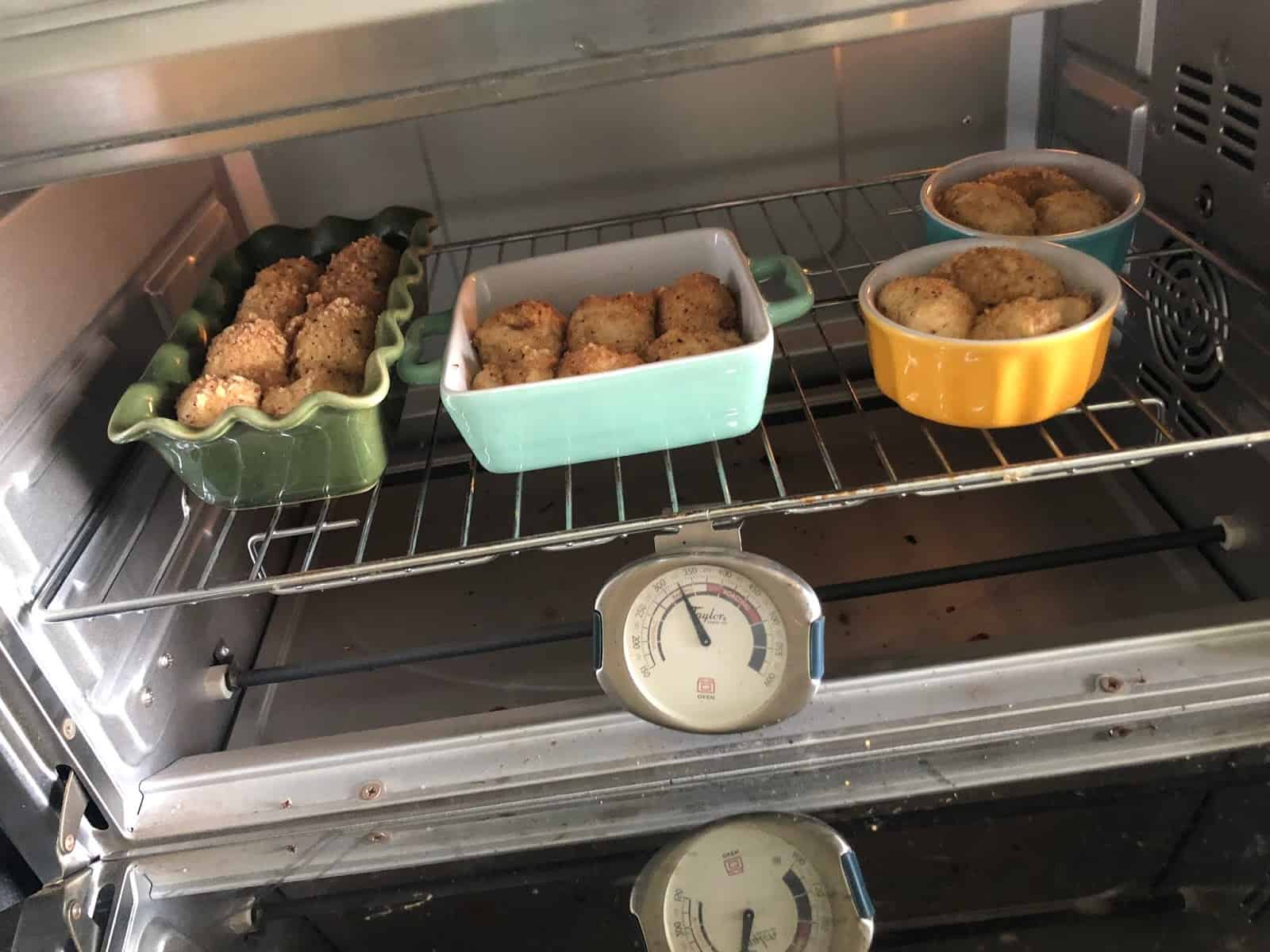 Pin
This month, the Bread Bakers are making yeasted cakes, a theme chosen by Archana of The Mad Scientist's Kitchen. Here are everyone's yeasted cakes:
#BreadBakers is a group of bread loving bakers who get together once a month to bake bread with a common ingredient or theme. Follow our Pinterest board right here. Links are also updated each month on this home page.
We take turns hosting each month and choosing the theme/ingredient. Our theme this month is Yeasted Cakes.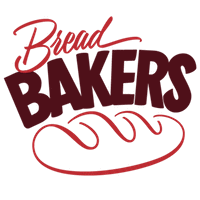 Pin