This month for Breadbakers, Mayuri chose natural sweeteners (like maple syrup, honey, blackstrap molasses, dates, banana puree, coconut sugar, balsamic glaze, brown sugar syrup, real fruit jam made without any sugar, stevia, palm jaggery). I was very keen to participate in this coz as a family, we have been pretty successful in cutting down refined products (both refined flour and sugar) in most of the cooking / baking at home, while even going sugar free for our everyday coffee / tea / mock tails.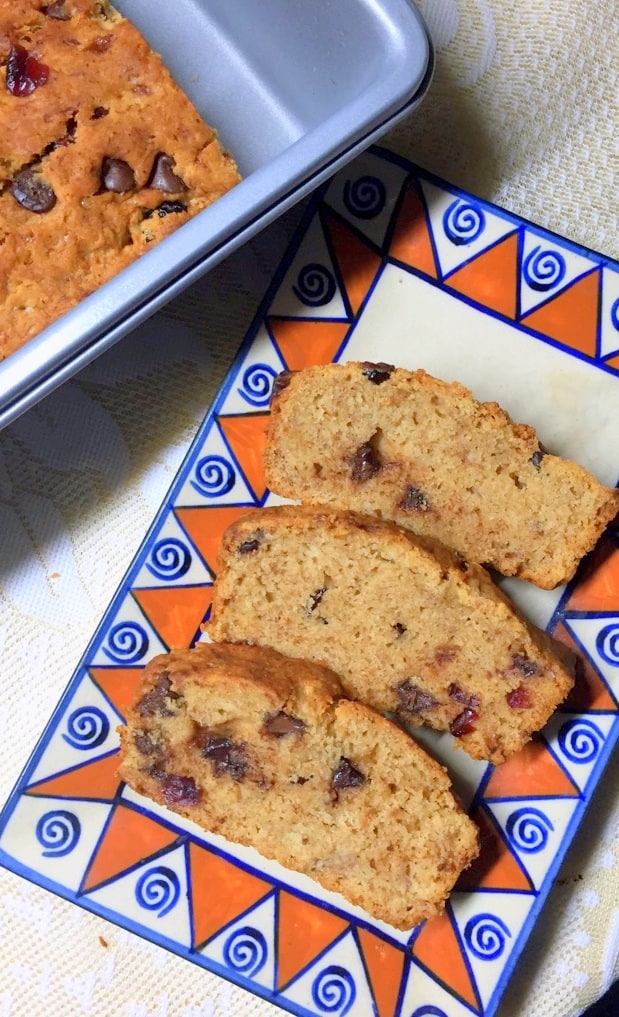 Pin


Natural sweeteners are such a delight to work with, and I was happy to use my batch of cranberries along with Coconut sugar that the husband so lovingly lugged back from NYC last month. It was the first ever bake with coconut sugar, and we loved the nuttiness that this sugar provided without adding guilt to the indulgence.


The quick bread keeps well on the countertop for 2-3 days (if it lasts that long!) but I am pretty sure it freezes well. So, make this for a quick snack or take it along for potlucks. Either way its a winner.


Prep time : 20mins, Bake time : 40-45 mins (varies from oven to oven); makes : ONE 9*5 pan loaf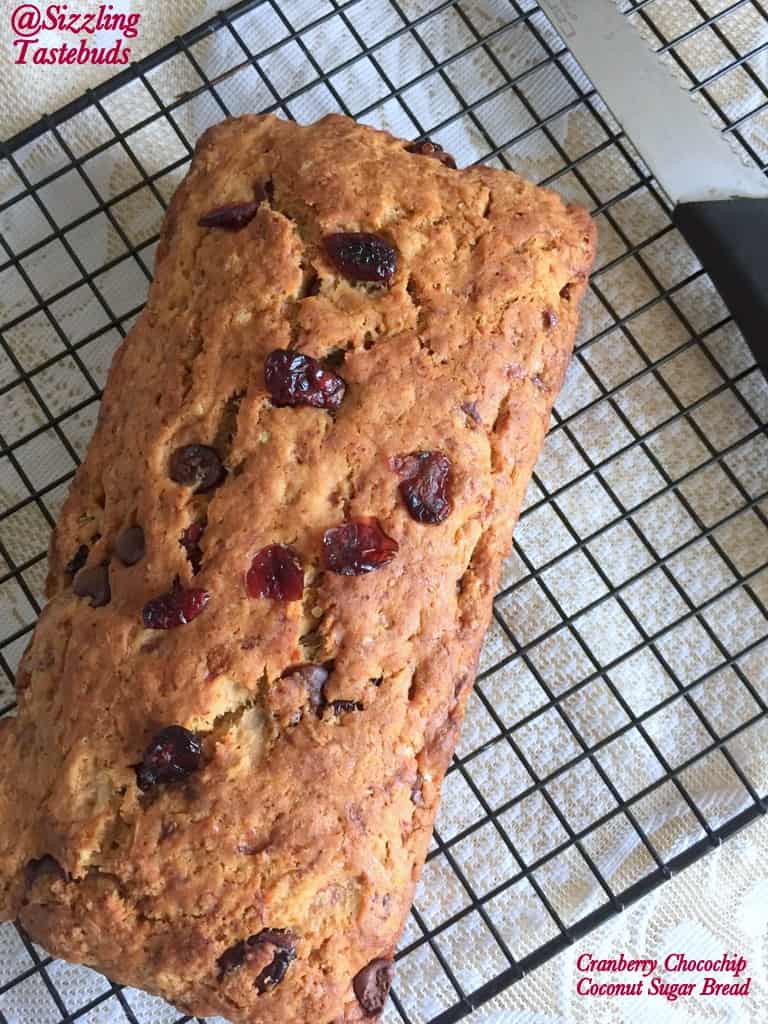 Pin


Adapted from here


Dry ingredients:
Flour / APF – 1 cup
Wholewheat flour – 3/4 cup
Oats flour – 1/4 cup
Baking powder – 1 tsp
Baking soda – 1 tsp
Salt – 1/6 tsp
Wet ingredients:
Coconut sugar – 2/3 cup
Overripe banana – 2 medium ( I used 4 small)
Neutral Oil – 1/3 cup
Milk – 1/3 cup (can sub with almond / peanut milk for vegan version)
Applesauce – 1/4 cup
Vanilla essence / extract – 1 tsp
Dried Cranberries – 1/3 cup
Chocochips – 1/3 cup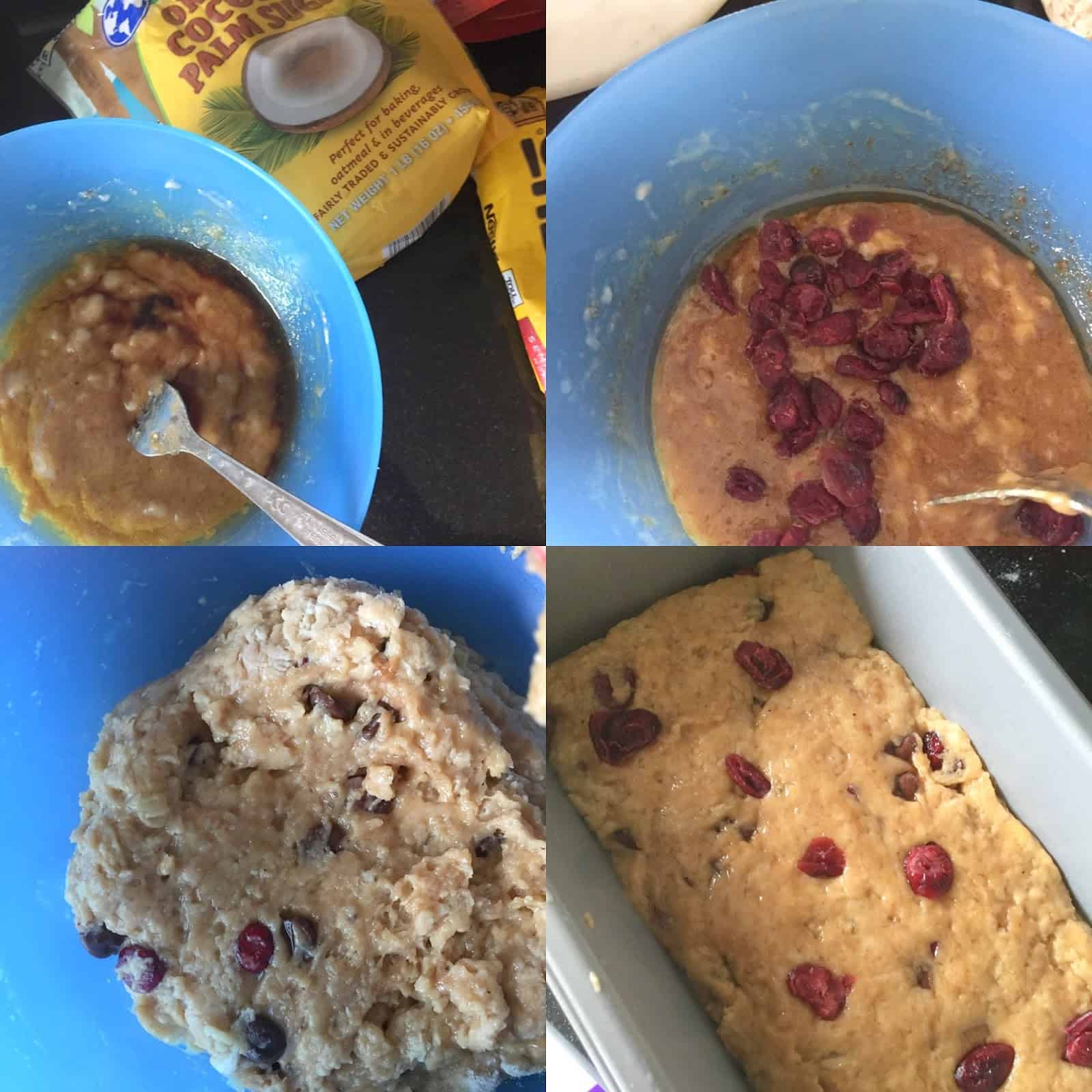 Pin
Method:
Grease and line a loaf pan (I used a nonstick 9*5 pan, but you could use a 8 1/2 * 4 1/2 for better results)
Sift all the dry ingredients twice over in a large bowl.
Beat the oil, mashed banana and coconut sugar in another bowl till the sugar is melted, fold in the milk, applesauce, vanilla essence and mix once.
Add the dry ingredients to the wet mixture and gently fold in along with the cranberries and chocochips (reserve a few chocochips for topping). Do not overbeat
When there are no dry streaks of flour, pour into prepared loaf pan , top with remaining chocochips and bake for 40-45 mins till a toothpick comes clean from the centre of the pan.
Rest in the pan for further 5-7 mins, then invert onto a wire rack.
Slice when cool to required size
Serve warm or at room temperature.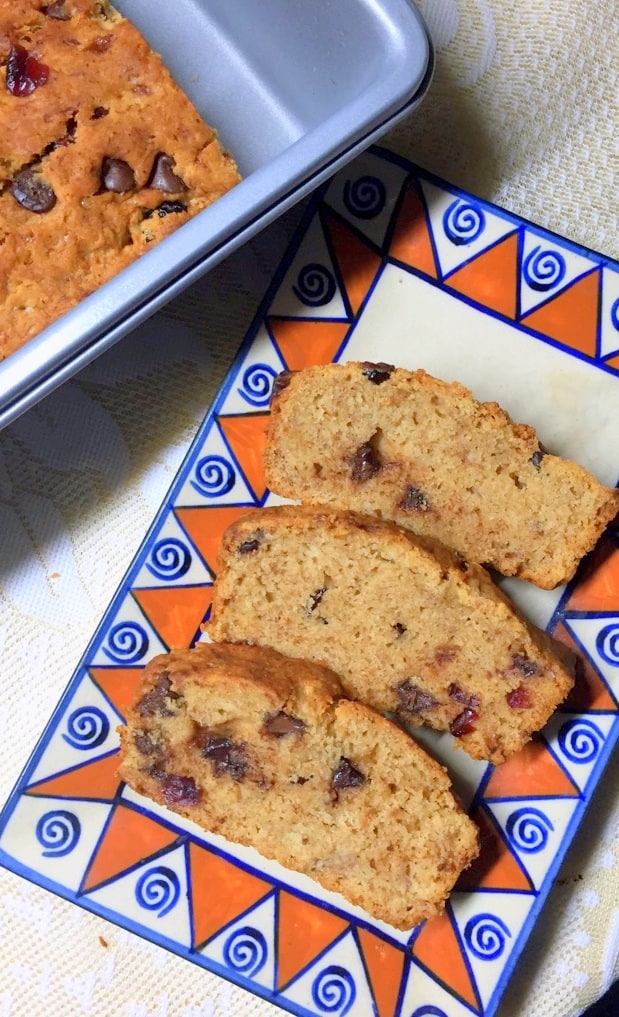 Pin
Breads with Natural Sweeteners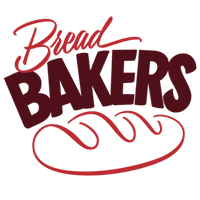 Pin
#BreadBakers is a group of bread loving bakers who get together once a month to bake bread with a common ingredient or theme. Follow our Pinterest board right here. Links are also updated each month on this home page.
We take turns hosting each month and choosing the theme/ingredient.