Both my kids are not too fond of Indian sweets or chocolate, unless they are Ladoos or Dark Chocolate respectively. How about combining the two for a delectable sweet – and this was born in just under 5 mins, and they were gone in less !!
A 3-ingredient Zero Cook sweet nibble that works well for midnight sweet cravings as well as after school snack, its sure to be a delight for the kids. Although I had another Choco Coconut Ladoo with Choco chips, I am hoping another version of this wont hurt 🙂 Bachelors / Bachelorettes / Dorm students can easily make this zero cook recipe too !
So, Concluding the Coconut series this week, we have Coconut Condensed Milk Ladoo. Not much of a recipe, but thought its best to document it somewhere. Hope you enjoyed the Coconut series with Thengai Sevai & Kothamalli thengai Chutney dished out this week.
Stay tuned for another theme next week..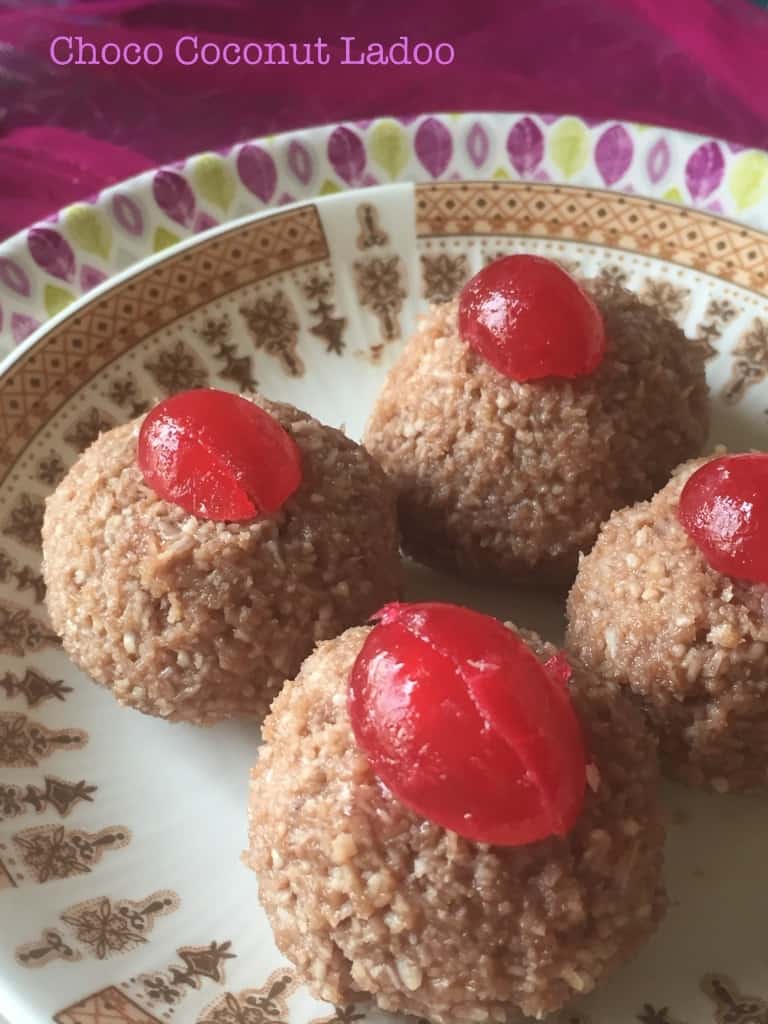 Pin

Prep time: 10 mins, No Cook , Makes : 6-8 medium sized ladoos

Ingredients:

Unsweetened Dessicated Coconut – 3/4 cup

Condensed milk – 1/2 cup (or about 4 TBSP)

Dark Chocolate Cocoa powder – 2 TBSP

Glazed cherries for topping (Optional) – 4 nos.

Method:

In a bowl, mix dessicated coconut flakes and cocoa powder well. Add in the Condensed milk in batches. Mix well till it becomes a sturdy mass. Refrigerate for 10 mins

Grease your hands and make ladoos, top with halved cherries if using, and serve immediately as individual servings (or refrigerate upto a week).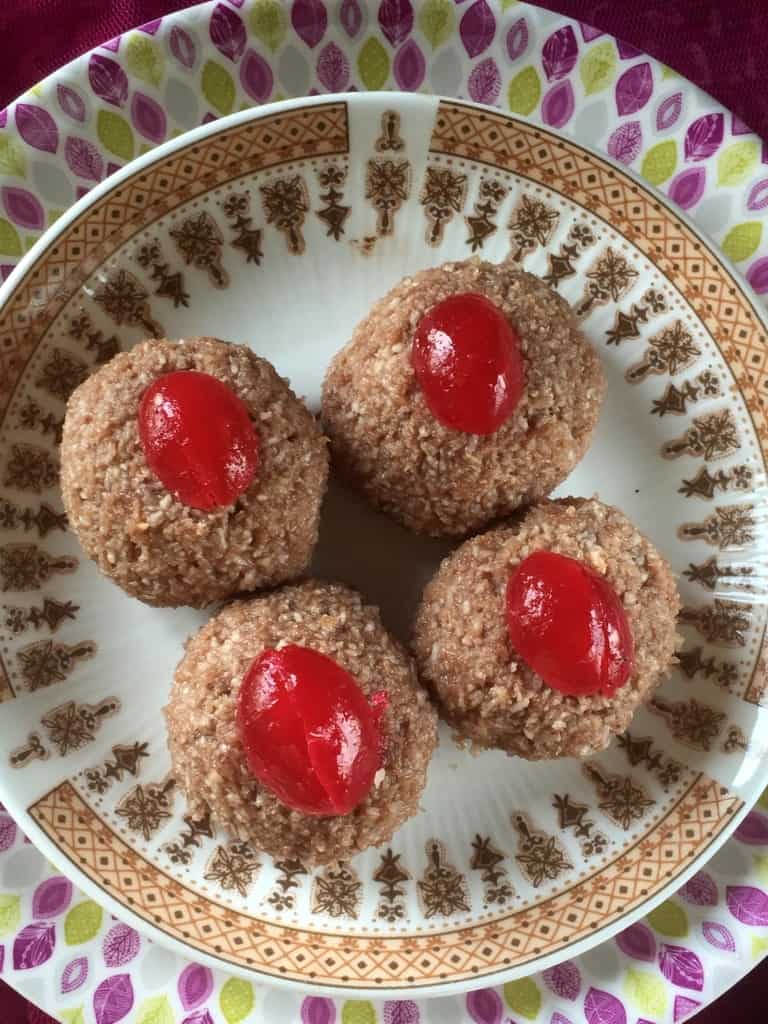 Pin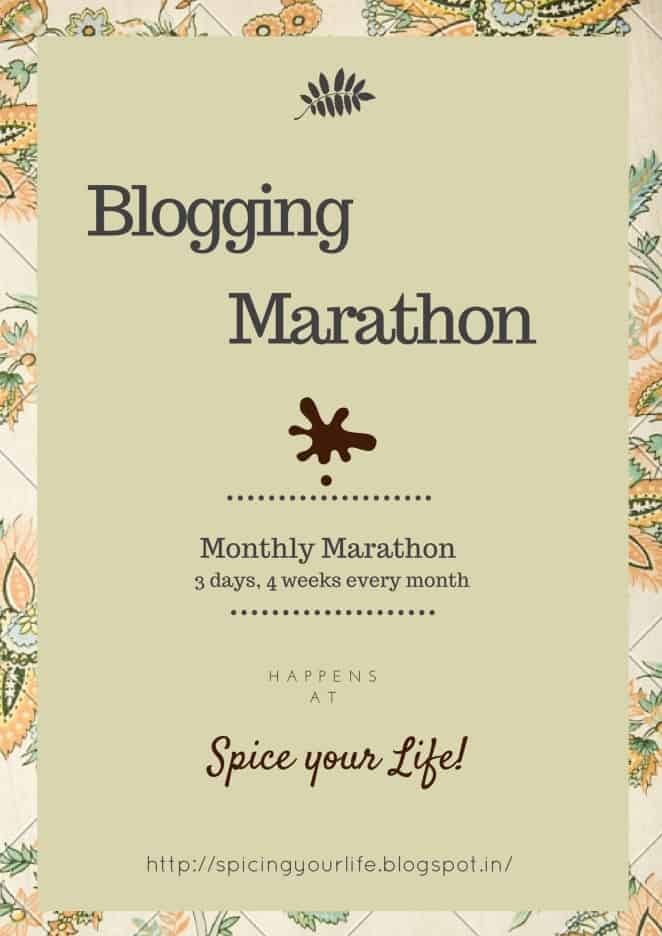 Pin
Check out the Blogging Marathon page for the other Blogging Marathoners doing this BM#62