Apple cinnamon muffins – how better can it get ?
It's :
sugar free
Vegan

Kid friendly

Eggless

Sinfully tasty and healthy too

A great Grab on the go snack !
Yes this was something that the little chef and me baked together in the kitchen. She knows that once I promise to bake something, it's mostly muffins. Although she would loveeeee an icing topped cupcake someday (& she reads a lot of cookbooks luxuriantly sprinkled with coloured and vibrant cupcakes of all hues), she knows that most of the times she actually enjoys a simple muffin .
As she was part of a summer camp, she wanted to bake for all her friends – all by herself.
So the muffins aren't exactly bakery looking, but trust me the kids and her friends enjoyed the sugar free treat. I have adapted the bake from a fellow blogger's recipe and it made 10 muffins.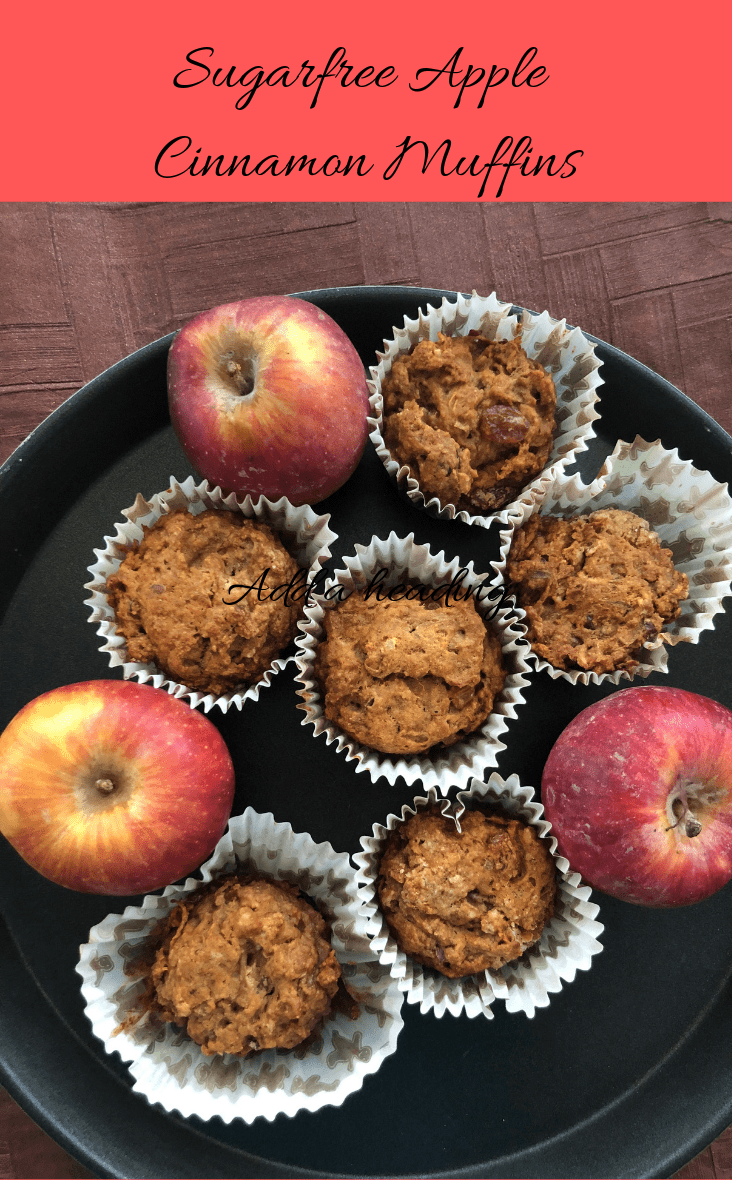 Preeti – our host for week #190 @foodiemondaybloghop suggested #minibakes for this week's theme. So, this is an entry for the same.
Prep time – 15 Mins, bake time – 20 to 22 mins , makes – 10 medium sized muffins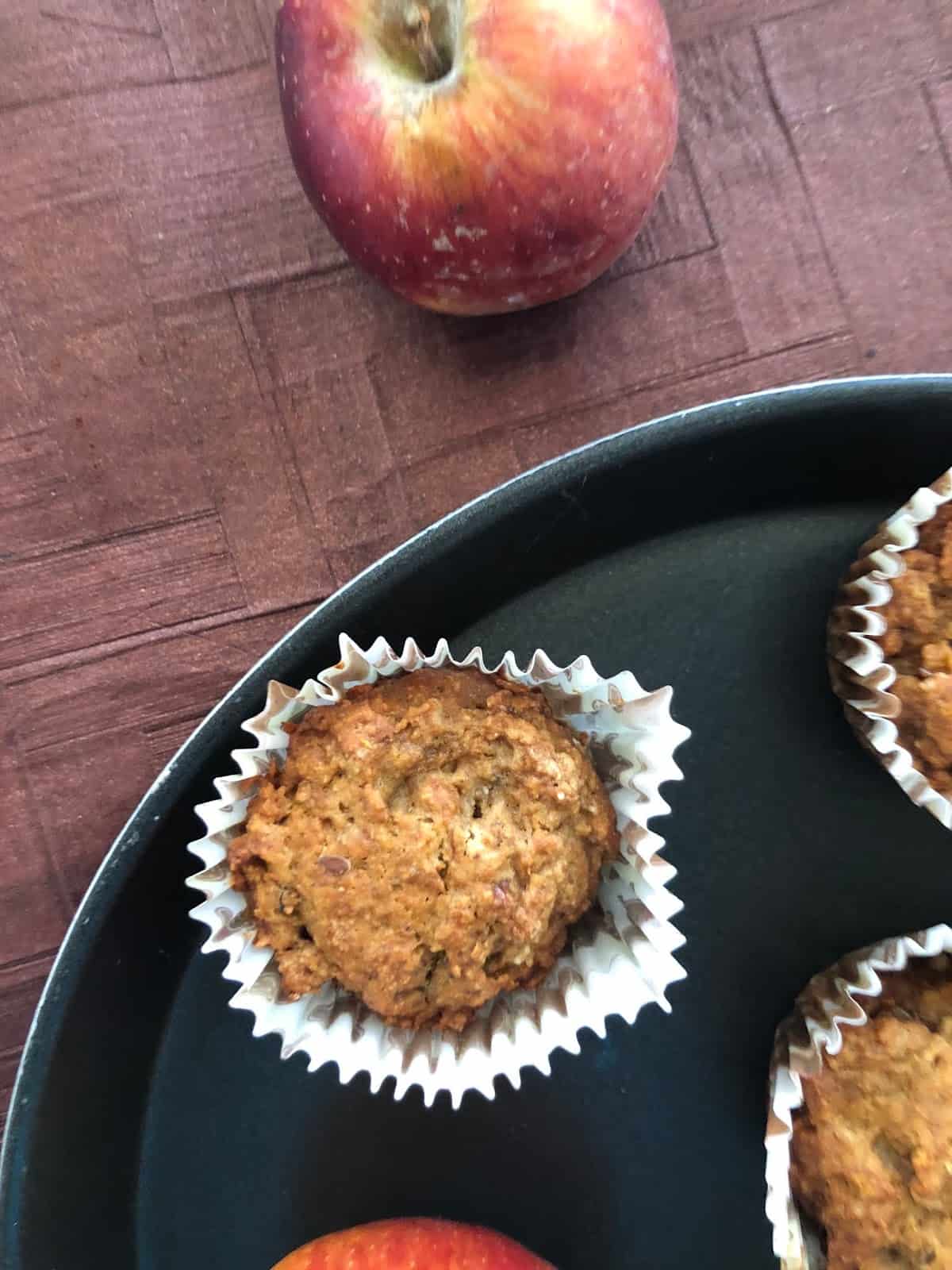 What you need:
Dry ingredients:
Wholewheat flour – 1 cup
Baking Soda – 1.5 tsp
Maida / All purpose – 1/3 cup
Cinnamon powder – 1 TBSP
Nutmeg – 1/4 heaped tsp
Salt – 1/8 tsp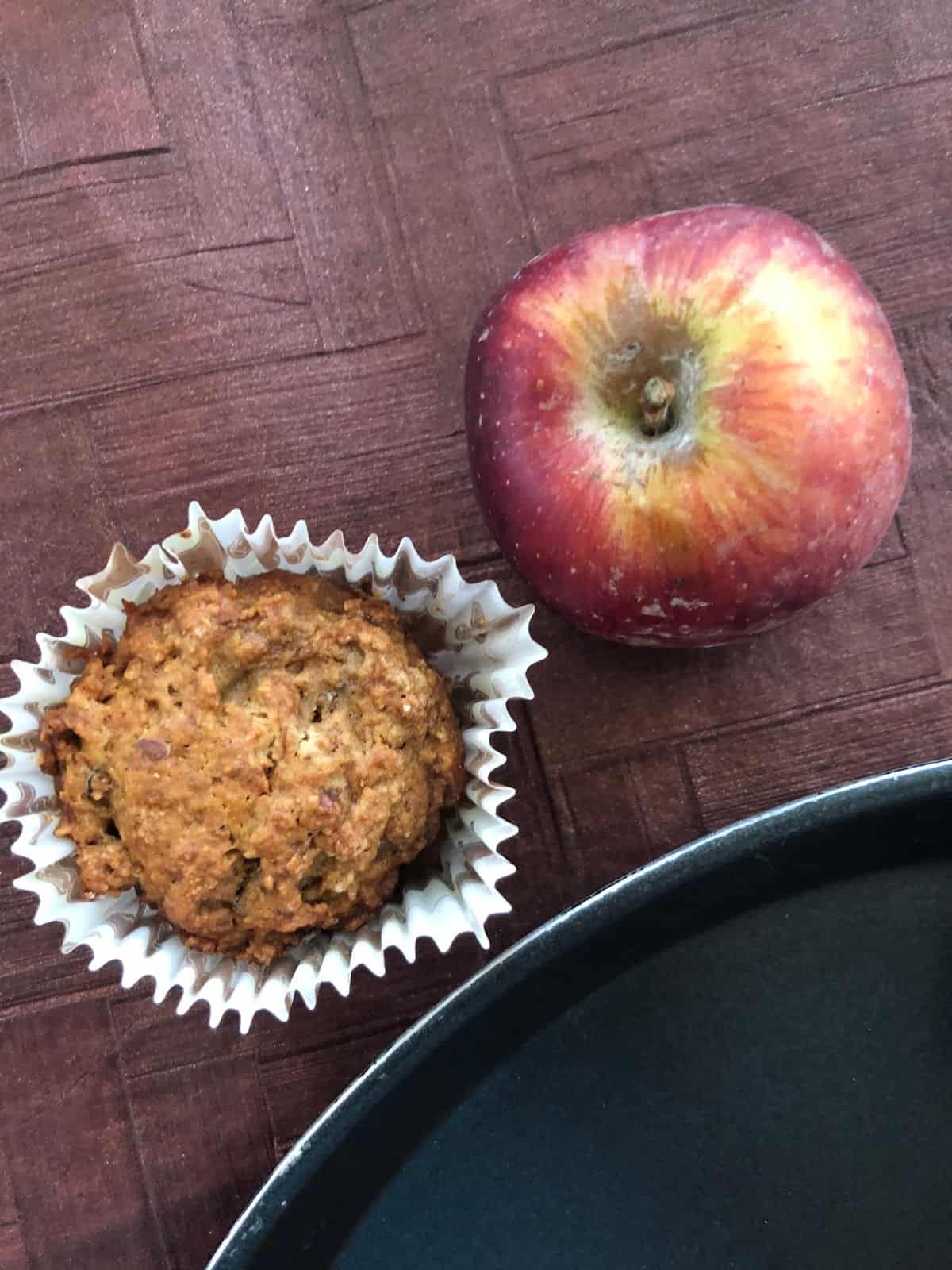 Wet ingredients:
Raisins ( I used golden) – 1/3 cup
Red apple (I used Himachali variety) – 1 large (grated)
Egg replacer (for 2 eggs)

 

Vanilla extract – 1 tsp
Dry coconut flakes – 1/2 tsp
Olive oil – 2/3 cup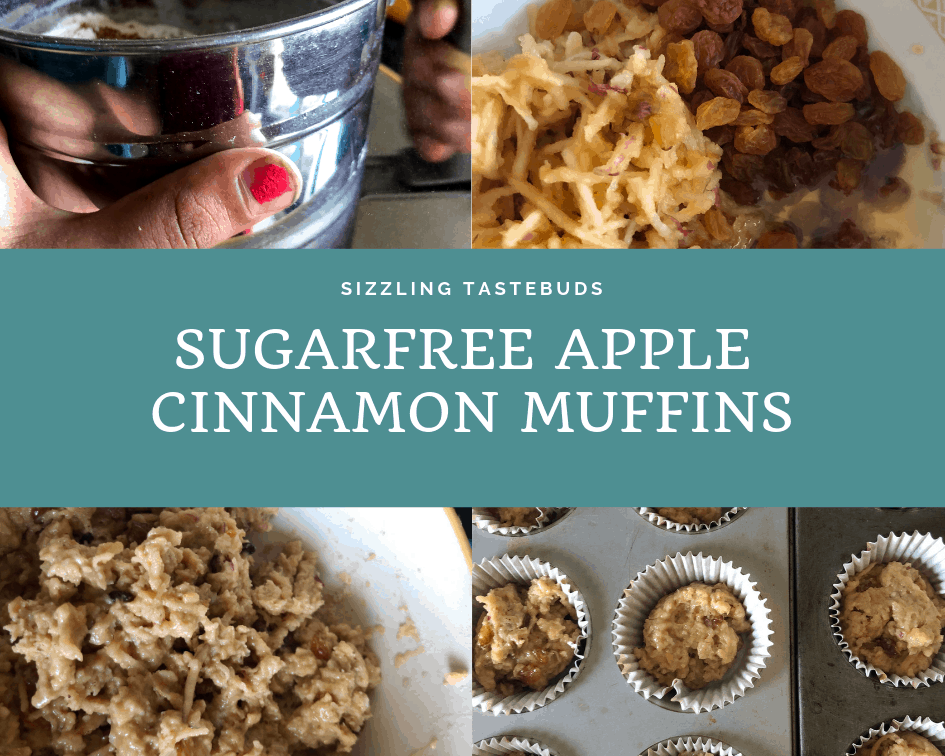 How to:
Preheat oven to 180 C , line the muffin pans
In a bowl, sift all dry ingredients

 

In another bowl, whisk the egg replacer , oil, essence, grated apple and raisins.

 

Once its all mixed well, add the coconut and fold well.

 

Add the dry to the wet and mix slowly. The batter is very very thick ! do not overmix
With an ice cream scoop, scoop equal quantities into the muffin moulds (my little one did all this by herself so we got really unequal portions with uneven tops).
Bake for 20~22 mins or until a skewer/ tooth pick comes clean.
Cool on a wire rack before consuming / storing.