Browned Butter Semolina Pumpkin Bread is a quick and delicious, eggless bread made with Semolina, Wholewheat flour and homemade Pumpkin Puree. Serve it as a snack or for breakfast.
Quick breads resembling cake is often the most baked sweet treat at home. Be it Chai Spiced Banana Bread , Zucchini Double Chocolate Bread (on so yumm!!) or any other avatar of the Banana Bread with Cranberries or no Knead Wholewheat Banana Bread, it is always a sellout success at home, catering to the snack bites post school or at school.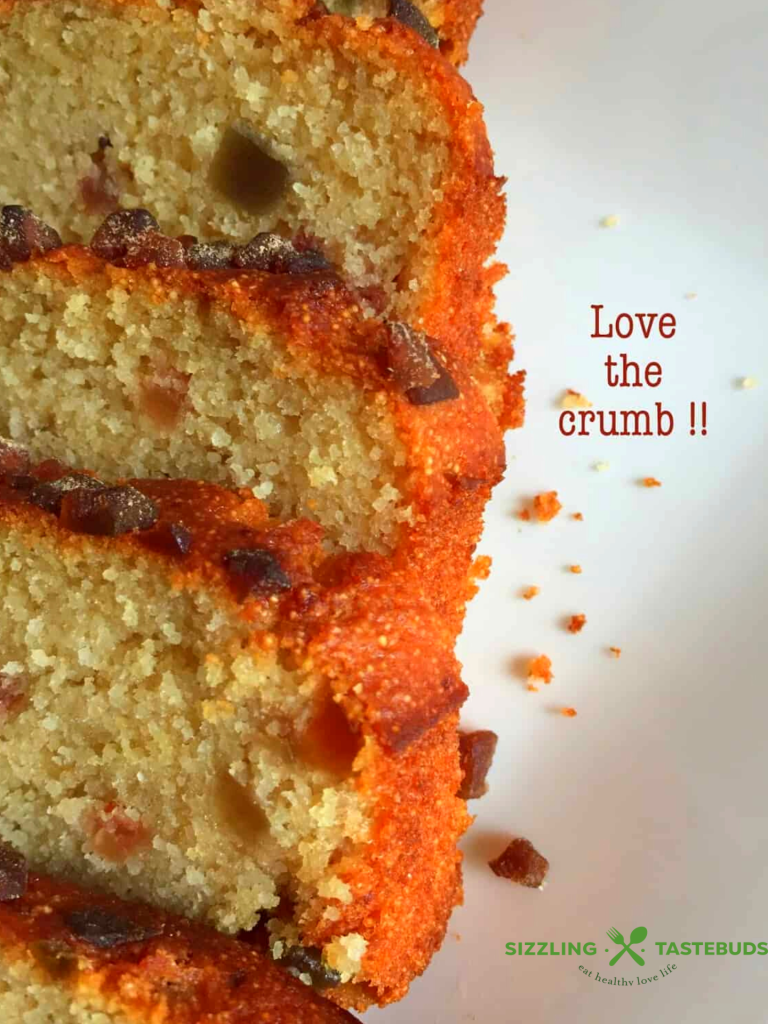 Pumpkin bread and some memories…
When I first baked this Browned Butter Semolina Pumpkin Bread back in 2015, Masterchef Australia and the blogging world (nay, the baking world) had taken me by awe. The sheer possibilities that existed with everyday or exotic baking amazed me each time. Out of which I chose to work with healthy substitutes for eggs in my baking and the homemade pureed Pumpkin and Homemade Applesauce were both great replacement and made the quick bread so moist and flavourful !
The bread was beckoning to be made , and I had to make this yummy bread with brown butter and butternut squash (I divided the batter so we had two small cute loaves (which are actually easier to store)
Be it as it may, just when I had decided to make these, I had run out of flour !! What was I thinking , you wonder 🙂 Well I discovered a great substitute for both the butter (which was there, but in teeny weeny quantities) and the all purpose flour (which I personally prefer to substitute with wholewheat in most recipes). Plus we had homemade pureed Pumpkin ,so that was a great replacement for the eggs as well.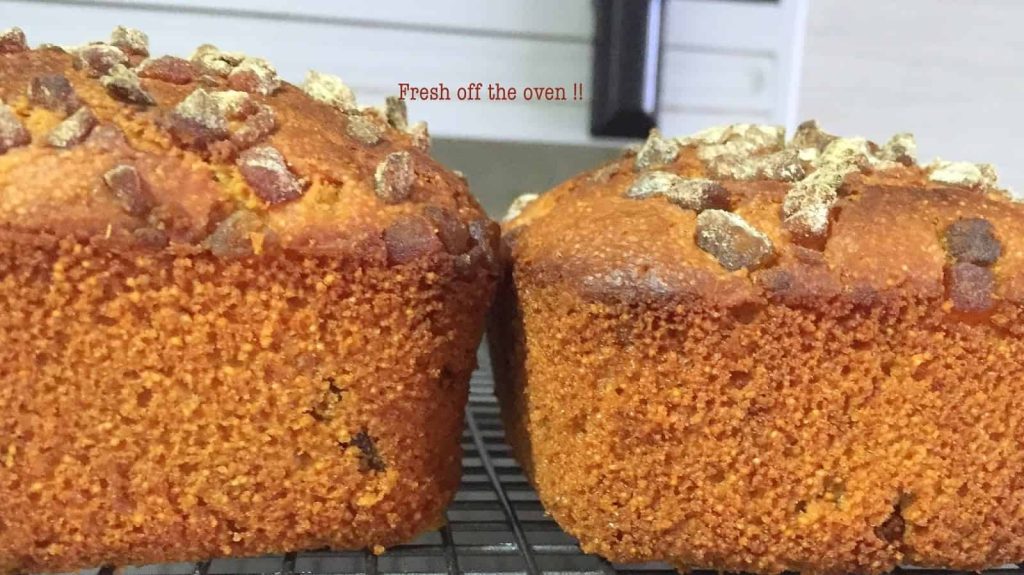 5 reasons to make this delicious Pumpkin Semolina Bread!
Butterry, and oh so Moist 🙂
Eggless too !
Uses homemade Pumpkin Puree
No All Purpose / refined flour or refined sugar
You simply need to bake this ! 😜😜
So, there you are : Browned Butter Semolina Pumpkin Bread (or cake if you wish!)
Light. Airy, Filling. And relished by the family !
PIN FOR LATER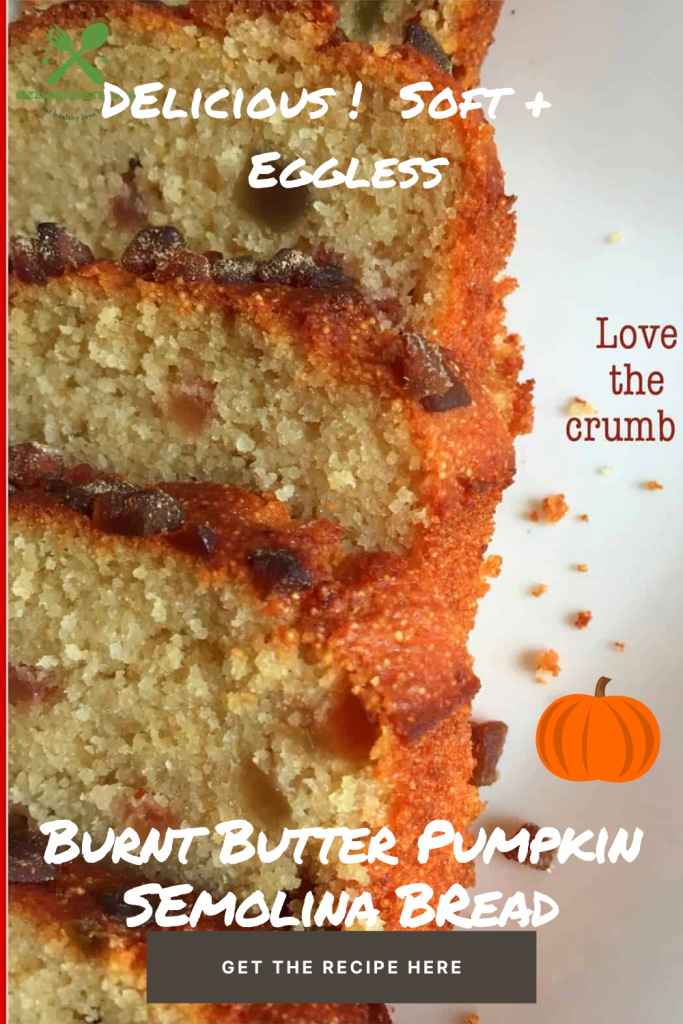 Other Quick Breads / Bakes you may like on this blog !
Chai Spiced Banana Bread (Eggless)
Eggless Banana Bread made special with homemade Chai Masala. Perfect for breakfast or a quick snack
Check out this recipe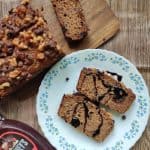 Eggless Double Chocolate Zucchini Bread
A moist Eggless Double chocolate bread with Zucchini added in. Perfect as breakfast or snack.
Check out this recipe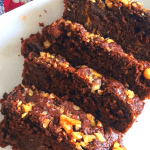 Date Cardamom Squares
Eggless, Butterfree Tea cake made with Date Puree (No Refined Sugar)
Check out this recipe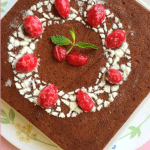 Easy Homemade Applesauce
Homemade Applesauce – a delicious condiment that aids baking. Can be used as a topping to toasted bread or even pancakes.  
Check out this recipe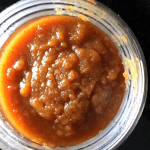 Tips to make the best Browned Butter Semolina Pumpkin Bread :
I substituted the APF completely with wholewheat flour and semolina . But you may use APF all through
Candied fruits are optional although it gave a mild sweet touch
Use fine Semolina (called Chiroti Rava here in India,) else pulse bigger grits of semolina once before using it. Sieve it and use
I haven't used Durum wheat semolina here.
If using Semolina all through in place of flour (I haven't tried this), it would be a Gluten Free bread too
Use vegan substitutes for yogurt and let me know how you liked it (I haven't personally tried it with vegan yogurt base, but I think Cashew yogurt might work here)
Adapted slightly from Here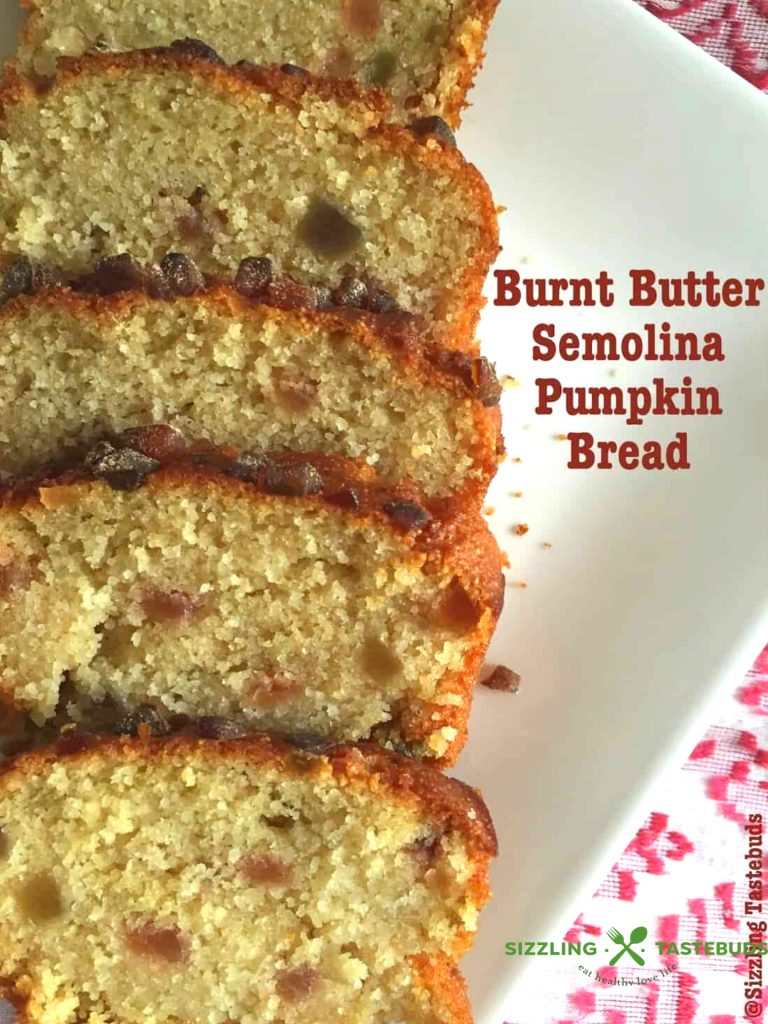 Prep time : 15 mins . Baking time : 30-35 mins (varies from oven to oven).
Makes 1 large (about 350 gram loaf) or 2 mini loaves (around 150 / 175 gms each)
Liked this recipe? SIGN UP FOR THE Sizzling Tastebuds Newsletter (No Spam, Promise!) for fresh, healthy and tasty recipes right into your inbox . Please consider leaving a star 🌟 rating on this recipe for us to get you the best recipes out there.   FOLLOW Sizzling Tastebuds ON Facebook, Twitter, Pinterest AND  Instsgram for fresh content, latest recipes and much more!
What you need to to make Burnt Butter Semolina Pumpkin Bread
1/2 cup Wholewheat flour (1 cup = 250 ml)
1/2 cup Semolina fine
1/2 cup – Unsweetened, homemade is best!
3 TBSP Butter -Bring to room temperature
1/3 cup Oil – Any neutral oil like canola / Sunflower works best
1/2 tsp Salt
1/2 tsp All spice
1/2 tsp Cinnamon powder
1 tsp Baking powder
1/2 tsp Baking soda
2 TBSP Candied fruits optional
1/2 cup Yoghurt – homemade / Unsweetened / Non flavoured yogurt works best
1/4 brown sugar Powdered
2 TBSP chopped nuts (mixed with 1 tsp flour) – optional

Method to make Burnt Butter Semolina Pumpkin Bread:
Sieve the flour, semolina, baking soda, cinnamon powder, all spice, baking powder and salt. Keep aside.
In a sauce pan, melt the butter and slightly melt it. When it's almost golden veering towards burning but not yet (!!), turn off the stove, add in the pumpkin puree and sauté it well . Keep Closed for 5-6 mins till the burnt butter is infused in the pumpkin puree..
Now mix in oil, yoghurt, powdered sugar, floured nuts (if using), into the pumpkin puree. Mix well and now slowly fold in the sieved flour- semolina
mixture.
Mix slightly (due to semolina you would have a rather thickish mixture) and pour into prepared bake tins / loaf pans.
Bake in a pre heated oven at 175 C for 30-35 mins (tent them towards the end of bake time to prevent burning) or till a skewer comes clean
Cool, de mould, Cut and serve 🙂 …
PS : yes, the folks at home couldn't wait enough for it cool down to slice through so ended up with slices with slightly ragged edges 🙂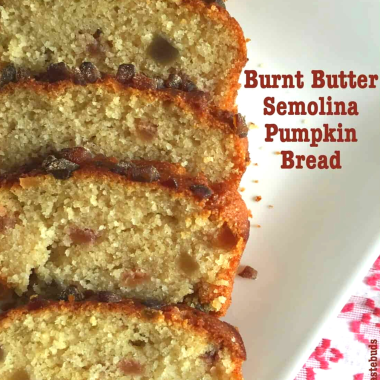 Browned Butter Semolina Pumpkin Bread | Quick Breads recipe | Fall recipes
Browned Butter Semolina Pumpkin Bread is a quick and delicious, eggless bread made with Semolina, Wholewheat flour and homemade Pumpkin Puree. Serve it as a snack or for breakfast.
Equipment
Oven

AIrfryer may be used, but bake time may vary considerably

2 Bowl

1 Spatula
Ingredients
1/2

cup

Wholewheat flour

1 cup = 250 ml

1/2

cup

Semolina

fine

1/2

cup

Pumpkin Puree

Unsweetened, homemade is best!

3

TBSP

Butter

Bring to room temperature

1/3

cup

Oil

Any neutral oil like canola / Sunflower works best

1/2

tsp

Salt

1/2

tsp

All spice

1/2

tsp

Cinnamon powder

1

tsp

Baking powder

1/2

tsp

Baking soda

2

TBSP

Candied fruits

optional

1/2

cup

Yoghurt

homemade / Unsweetened / Non flavoured yogurt works best

1/4

brown sugar

Powdered

2

TBSP

Nuts

Optional, chopped and mixed with 1 tsp flour
Instructions
Sieve the flour, semolina, baking soda, cinnamon powder, all spice, baking powder and salt. Keep aside.

In a sauce pan, melt the butter and slightly melt it. When it's almost golden veering towards burning but not yet (!!), turn off the stove, add in the pumpkin puree and sauté it well . Keep Closed for 5-6 mins till the burnt butter is infused in the pumpkin puree..

Now mix in oil, yoghurt, powdered sugar, floured nuts (if using) into the pumpkin puree. Mix well and now slowly fold in the sieved flour- semolina
mixture.

Mix slightly (due to semolina you would have a rather thickish mixture) and pour into prepared bake tins / loaf pans.

Bake in a pre heated oven at 175 C for 30-35 mins (tent them towards the end of bake time to prevent burning) or till a skewer comes clean

Cool, de mould, Cut and serve 🙂 …
Notes
I substituted the APF completely with wholewheat flour and semolina . But you may use APF all through
Candied fruits are optional although it gave a mild sweet touch
Use fine Semolina (called Chiroti Rava here in India,) else pulse bigger grits of semolina once before using it. Sieve it and use
I haven't used Durum wheat semolina here.  
If using Semolina all through in place of flour (I haven't tried this), it would be a Gluten Free bread too
Use vegan substitutes for yogurt and let me know how you liked it (I haven't personally tried it with vegan yogurt base, but I think Cashew yogurt might work here)