It had been a while since I baked a sweet
bread for the girls, and right there in my inbox were flooding "recipes for
Fall". 
Now where I live, its possibly the hottest month of the year (with Oct
temp reaching as high as 42-44 deg C).
But the bread was beckoning, and I had to
make this yummy bread with brown butter and butternut squash (I divided the batter so we had two small cute loaves (which are actually easier to store)
)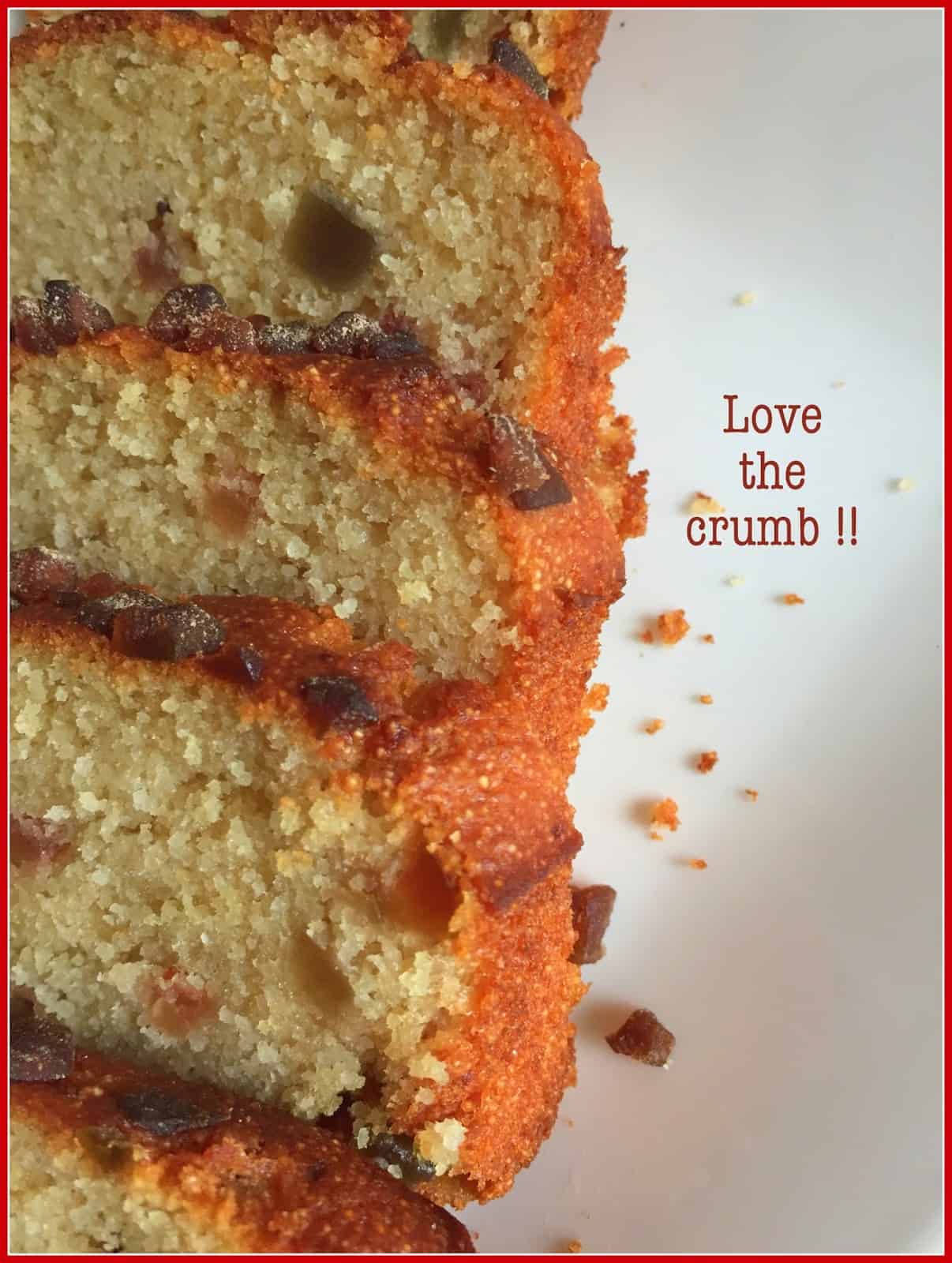 PinPin

Be it as it may, just when I had decided to
make these, I had run out of flour !! What was I thinking , you wonder 🙂 Well I discovered a great substitute for both the butter (which was
there, but in teeny weeny quantities) and the all purpose flour (which I
personally prefer to substitute with wholewheat in most
recipes).

Plus we had homemade pureed Pumpkin ,so that was
a great replacement for the eggs as well.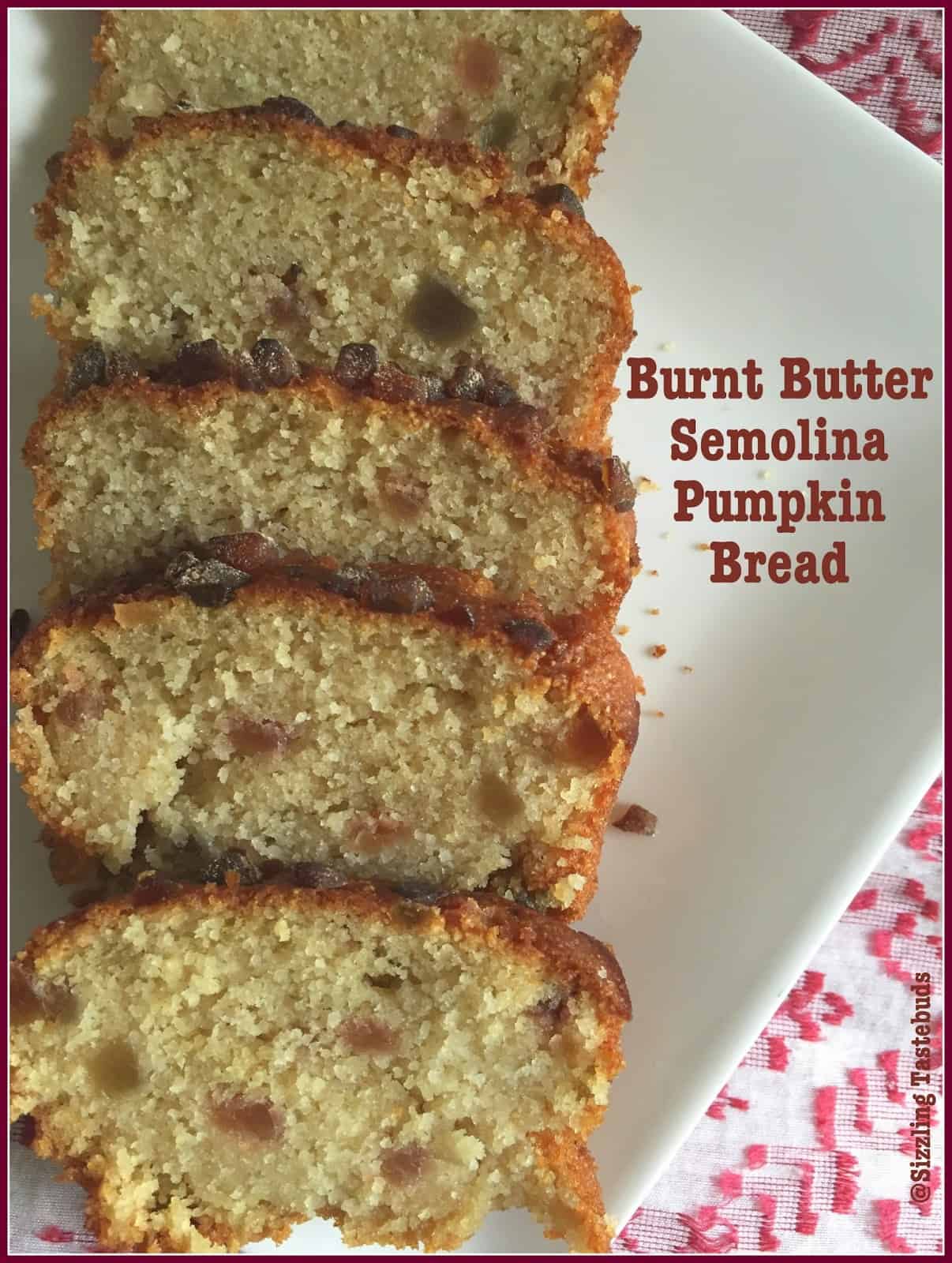 Pin

So, there you are : Browned Butter Semolina
Pumpkin Bread (or cake if you wish!)

Light. Airy, Filling. And relished by the
girls and the husband. Fall or no Fall, this is one recipe I shall keep making 🙂

Sending this over to Bread Bakers Challenge -Oct hosted by Wendy.

Adapted slightly from Here

Prep time : 15 mins . Baking time : 25-27
mins (varies from oven to oven). 

Makes 1 large (about 350 gram loaf) or 2 mini
loaves (around 150 / 175 gms each)

You would need:
Wholewheat flour – 1/2 cup
Semolina (fine) – ½ cup
Butter – 3 TBSP
Oil – 1/3 cup
Salt – ½ tsp
All spice – ½ tsp
Cinnamon powder – ½ tsp
Baking powder – ½ tsp
Baking soda – ¼ tsp
Candied fruits – a handful (optional)
Yoghurt – ½ cup
Powdered brown sugar – ¼ cup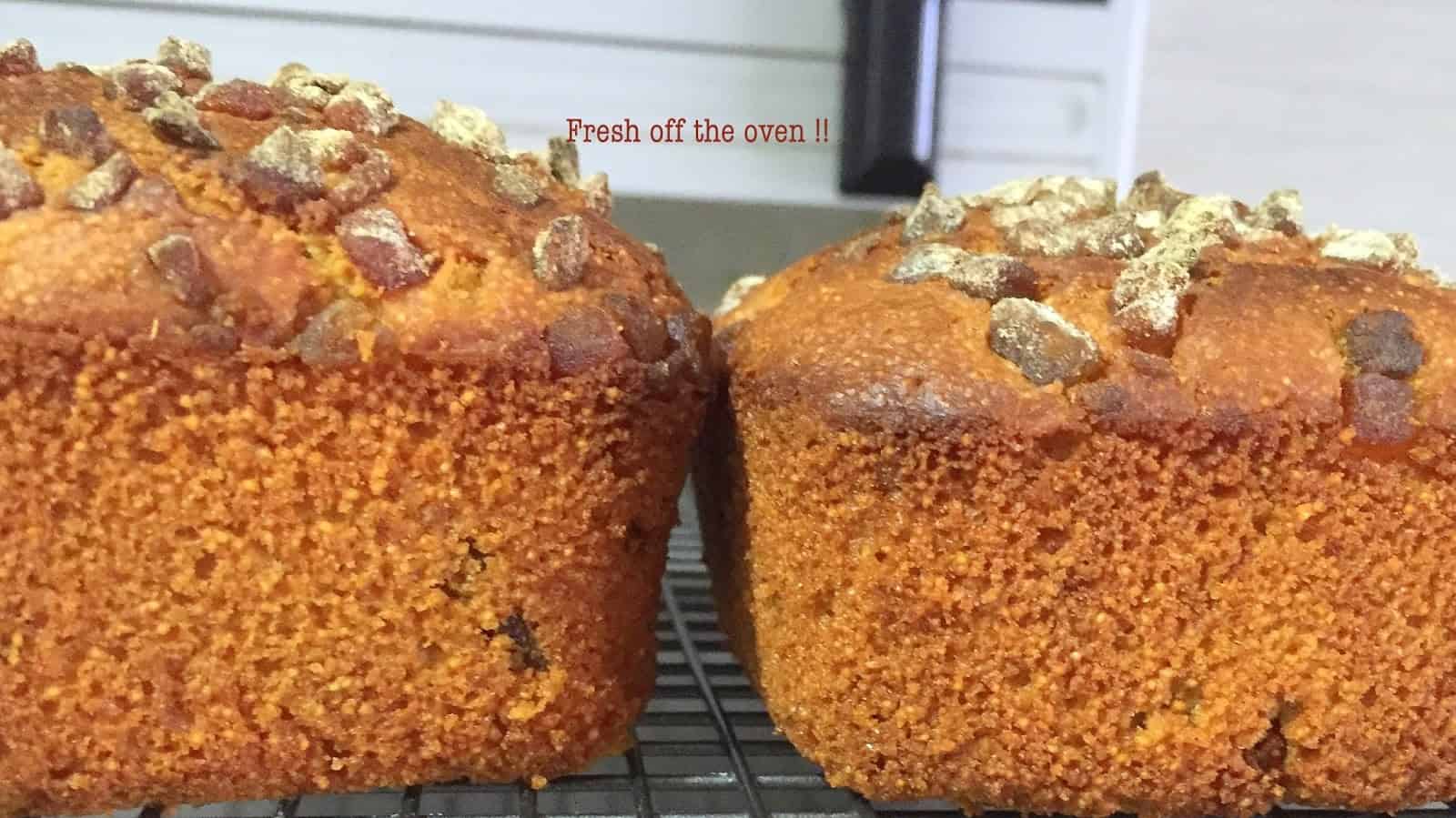 Pin


Method:
Sieve the flour, semolina, baking soda, cinnamon
powder, all spice, baking powder and salt. Keep aside.
In a sauce pan, melt the butter and slightly burn it. When its almost burnt, turn off the stove, add in the pumpkin puree
and sauté it well . Keep Closed for 5-6 mins till the burnt butter is infused
in the pumpkin puree..
Now mix in oil, yoghurt, powdered sugar,
floured nuts into the pumpkin puree. Mix well and now slowly fold in the sieved flour- semolina
mixture.
Mix slightly (due to semolina you would
have a rather thickish mixture) and pour into prepared bake tins / loaf pans.
Bake in a pre heated oven at 175 C for
25-30 mins (tent them towards the end of bake time to prevent burning)
Cool, demould, Cut and serve 🙂 …
PS : yes, the girls and me couldn't wait enough for it cool down to slice through so ended up with slices with slightly ragged edges 🙂
Notes:
I substituted the APF completely with wholewheat flour and semolina . But you may use APF all through
Candied fruits are optional although it gave a mild sweet touch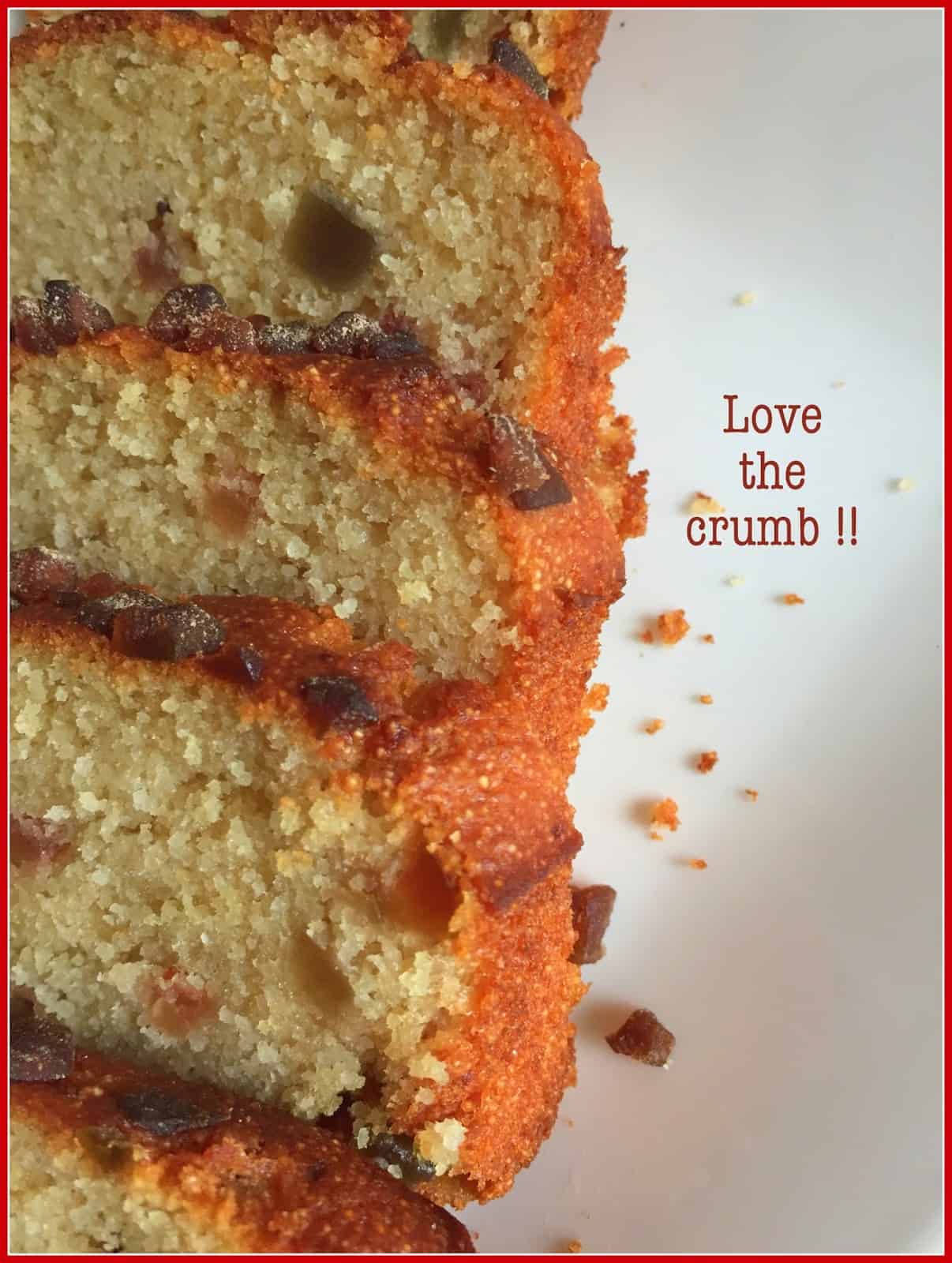 PinPin
Let's take a look at the other Fall Flavors being shared today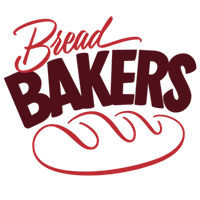 Pin
#BreadBakers is a group of bread loving bakers who get together once a month to bake bread with a common ingredient or theme. Follow our Pinterest board right here. Links are also updated each month on this home page.
We take turns hosting each month and choosing the theme/ingredient.
If you are a food blogger and would like to join us, just send Stacy an email with your blog URL to foodlustpeoplelove@gmail.com.