For the last day of Lentil based, I chose chickpeas, simply because its one of my
favourite legumes – oven roast them as nibbles, make them into tikki, toss it into a Chaat ,make Harira (Moroccon stew) or Chole. Its very convenient cooking and storing this in bulk . Defreeze a portion and whip up a lovely
healthy sundal (steamed salad) in no time at all.
And that's exactly what we did..
Like I have mentioned here, kids love Sundals, and here's adding one
more to the list. This particular Sundal is generally made as offering to Ganpati
(the Elephant God) during the annual Ganpati festical too, and as I was telling my kids thus, the elder one picked
up this lovely motif and placed it right when I was to click the snap.. such a
lovely thought .. Muah :-))
Make it, eat it. Sundals are that
simple, yummy and proteinicious too – a perfect tea-time or an after-school snack. Its wonderful to munch on this hot Sundal during the monsoon and am sending this to my event & giveaway – #MonsoonMojo too along with Blogging Marathon.
Some other varieties at home are:
Sprouts Sundal (Whole green gram sprouts salad)
Battani Sundal (fresh / frozen peas Salad)
Kadalai paruppu Sundal (split bengal gram Salad)
Konda Kadalai Sundal (black chickpeas Salad)
Avarekaalu Usli (hyacinth bean Salad)
Pachai Payiru Sundal (whole green gram salad)
Prep time : 5 mins | Cook time :
5-6 mins | Serves : 2
Cuisine : Indian, type – Vegan,
can be made GF (Gluten free) too.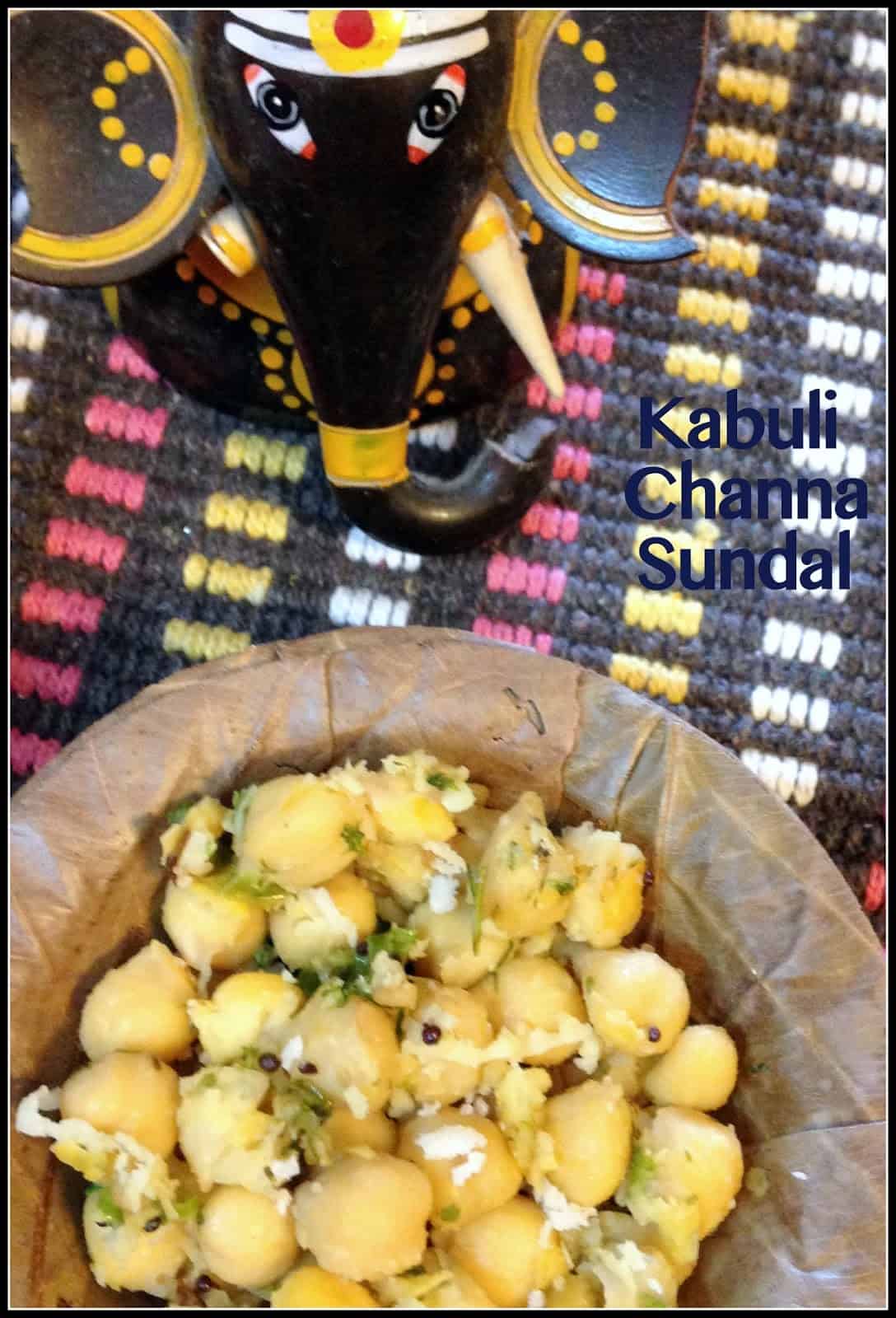 Pin
You would need:
Cooked chickpeas – 1 cup (if using
canned, drain and use)
Salt – to taste (I generally cook
chickpeas with a dash of salt, so I go easy here)
Oil – 1 tsp
Tempering : Mustard seeds, curry
leaves, hing (asafetida – skip if want a GF version), green chillies 1 no,
grated ginger ½ tsp
Garnish : chopped coriander leaves
(1/2 tsp) and Fresh / frozen grated coconut (1/2 TBSP) , Lemon juice (1/2 TBSP)
– optional
Method:
In a pan, add oil. Splutter the
tempering ingredients, sauté ginger and chillies. Now add cooked chickpeas,
salt (if using).
Stir well but don't let the chickpeas go mushy.
Check for spice and salt. Finish
with garnish ingredients and serve immediately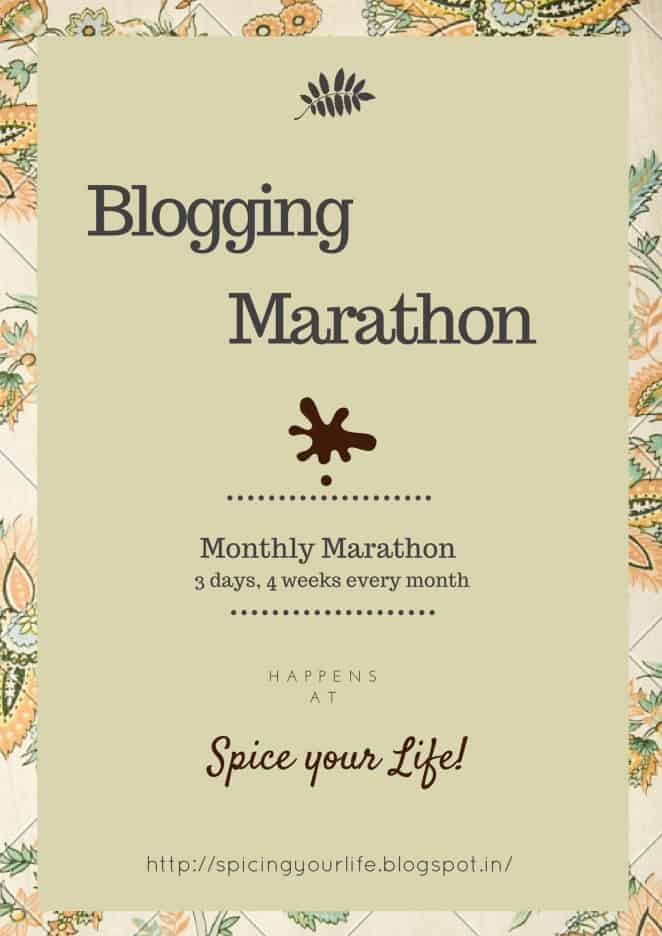 Pin
Check out the Blogging Marathon page for the other Blogging Marathoners doing BM#54