Breaking away from the traditional
means change. And Change is painful, its an evolution in itself. But it was
fun.
No I am not talking about
metamorphosis or a butterfly's lifecycle :-))
Baking – the fear of yeast, the
fear of burnt breads, of overeating too much flour, sugar : all laid to rest.
Although I cant say I have mastered baking by any measure, the run up to the
Month long Baking Marathon – Fire up your oven – did help me become friends with
Mr. Yeast.
Thanks to Valli for this theme, this helped me largely to strike off more of my baking bookmarks collected over the years, while learning how to
deal Mr. Yeast and tame him a bit… 🙂
Amply helped by the ever
supportive husband who lovingly lugged back bags of organic wholewheat bread
flour, packets of instant yeast & non alcoholic vanilla, the house has
smelt like a bakery over the past few months whenever we baked. Despite a no-maida
(APF), low sugar and almost zero butter restriction zone at home , we enjoyed making
these bakes.
31 bloggers are participating in
this April Marathon of Baking Theme. Stay tuned to see what all we have dished
out…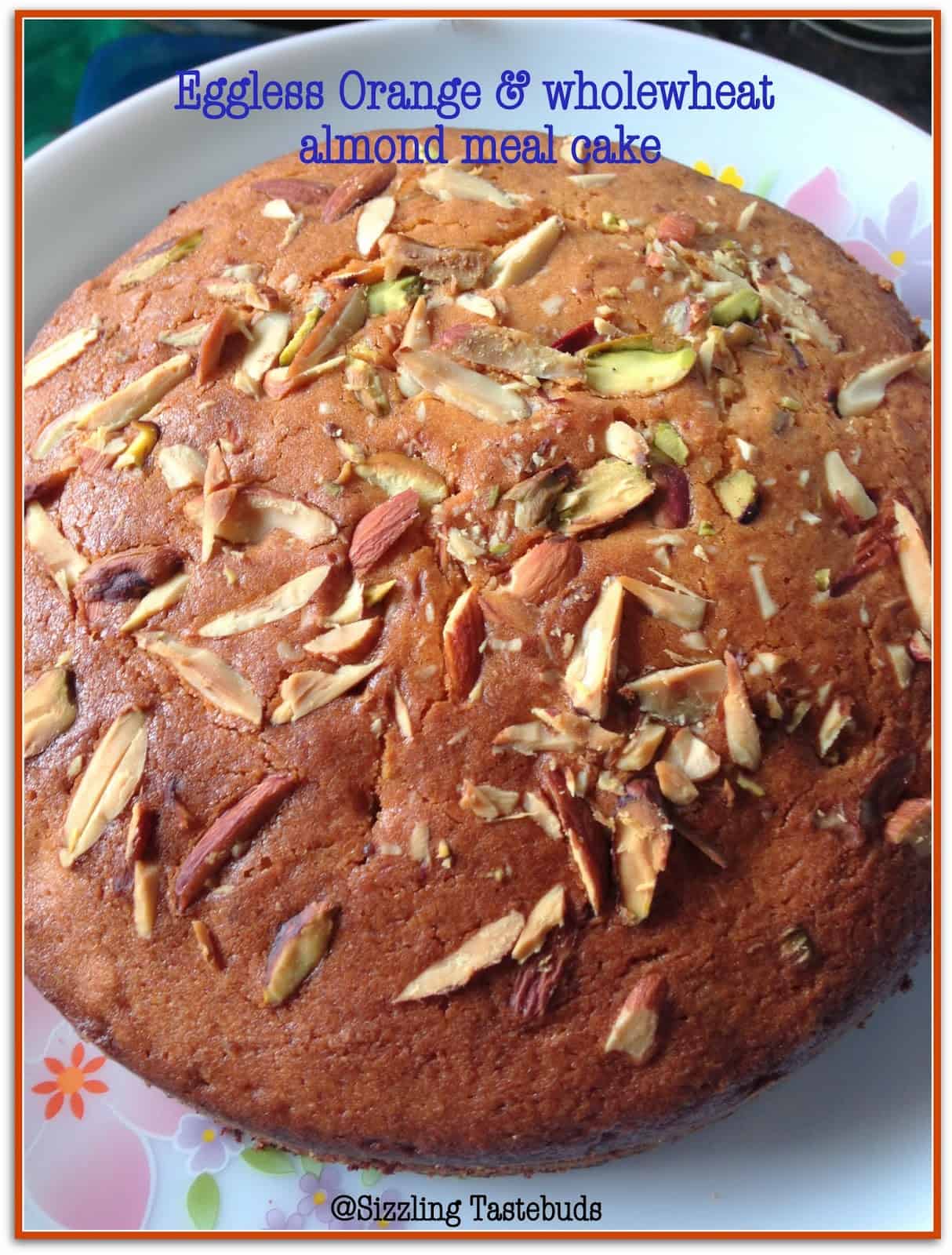 Pin

Starting on a sweet note, today's
post is a special almond cake that I made sometime ago with wholewheat and almond
flour. As I don't frost any of my
cupcakes or cakes, we enjoy these sweet treats with an afternoon cup of tea.
Kiddo enjoys a warmed up slice post her school or in her snack box. Hope you enjoy the series….

Day 1 : Eggless Orange & Wholewheat almond
meal tea cake

Recipe type : Cakes (tea cakes)

Source / inspiration : Deeba's recipe

Prep time: 20 mins

Bake time :
30 mins (varies from oven to oven)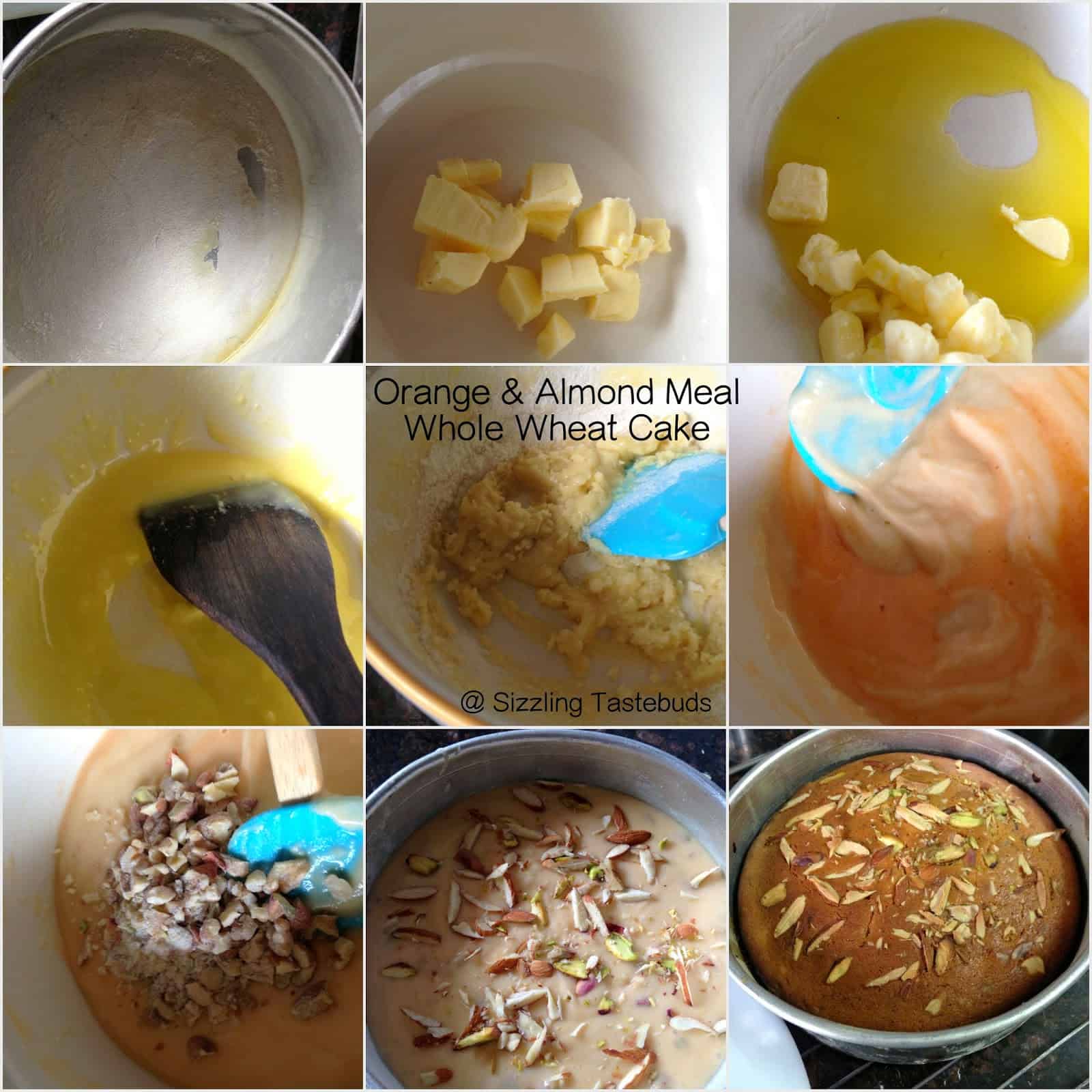 Pin




What do we need:
Wholewheat flour – 1.5 cups
Almond meal – ½ cup
Condensed milk – ½ cup

Orange juice – 1/2 cup

Cold butter – 50 gms

Oil – 2/3 cup
Baking soda – 1 tsp
Baking powder – 1 TBSP
Salt – a pinch
Cinnamon powder – ½ tsp (optional)
Vanilla essence – ½ TBSP**
buttermilk – ½ cup (or substitute
with ¼ cup yoghurt mixed with ¼ cup water)
Topping : sliced and / or blanched
(or whole almonds) – 2 handfuls, pistachios and some diced walnuts
** original recipe called for
almond essence which I didn't have so substituted with vanilla essence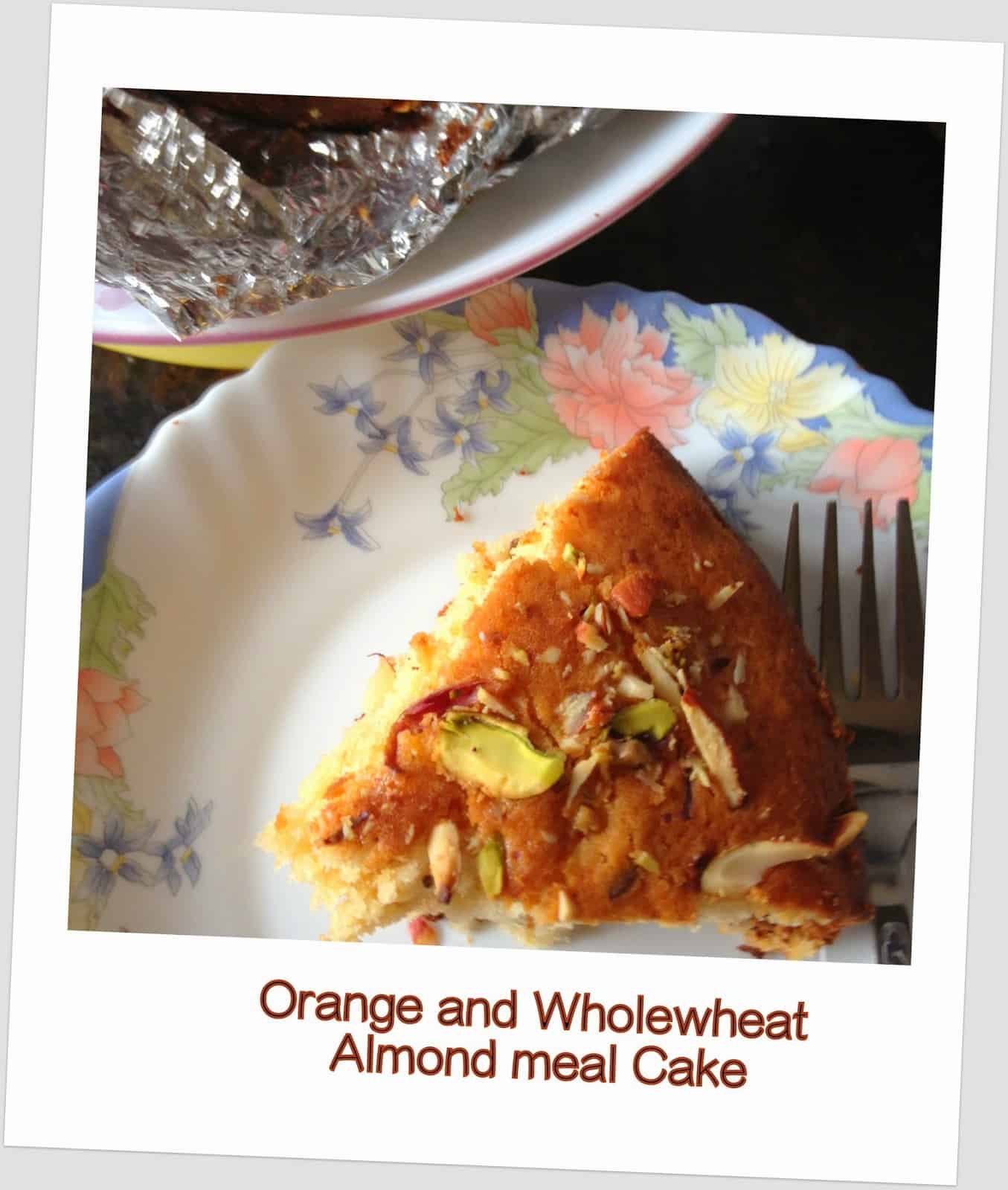 Pin
Method:
Sift the flour with baking soda,salt and baking powder. Cream the butter and oil. Add the almond meal and mix well. Pre heat oven to 180
deg C, line a cake pan and grease / line with parchment.
Mix the liquids – buttermilk, orange juice, condensed milk and oil well, add vanilla essence and cinnamon and mix well. To
this, add the above flour mix . Add a handful of the nuts (floured in a tsp of flour) and mix well
Transfer the lumpy mass (add a tsp or two of
milk if its too dry) into a cake pan. Top with chopped almond
Bake for 30 mins (keep an eye
after 22 mins) or till done well. Cool, slice and serve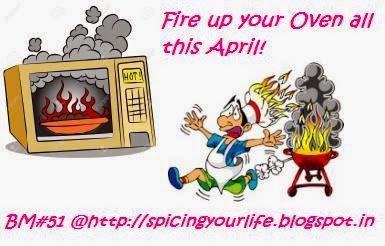 Pin
Check out the Blogging Marathon page for the other Blogging Marathoners doing BM# 51
"
"