This week we present 3 summery salads. Its not really summer here as I type this , but given the ingredients, I would love to have this anytime…
This was one of the most sought-after Salads at home, with both me and the husband having tasted it at many brunches and parties. Watermelon is airy, light and so flavour-packed it lends itself to slushes, salads and smoothies very easily.
I have two more salads with watermelon already on this blog – Melonball salad and Watermelom-Quinoa salad and we love them all.
Today's hero is the watermelon featuring feta as well. As feta is very salty, do not add any additional salt in the salad. Keep the dressing light, and this something you can carry to parties or potlucks with a touch of style.
Let's get to make this zero cook, filling, GF and hearty salad. Comes together in 5 mins, but tastes best chilled.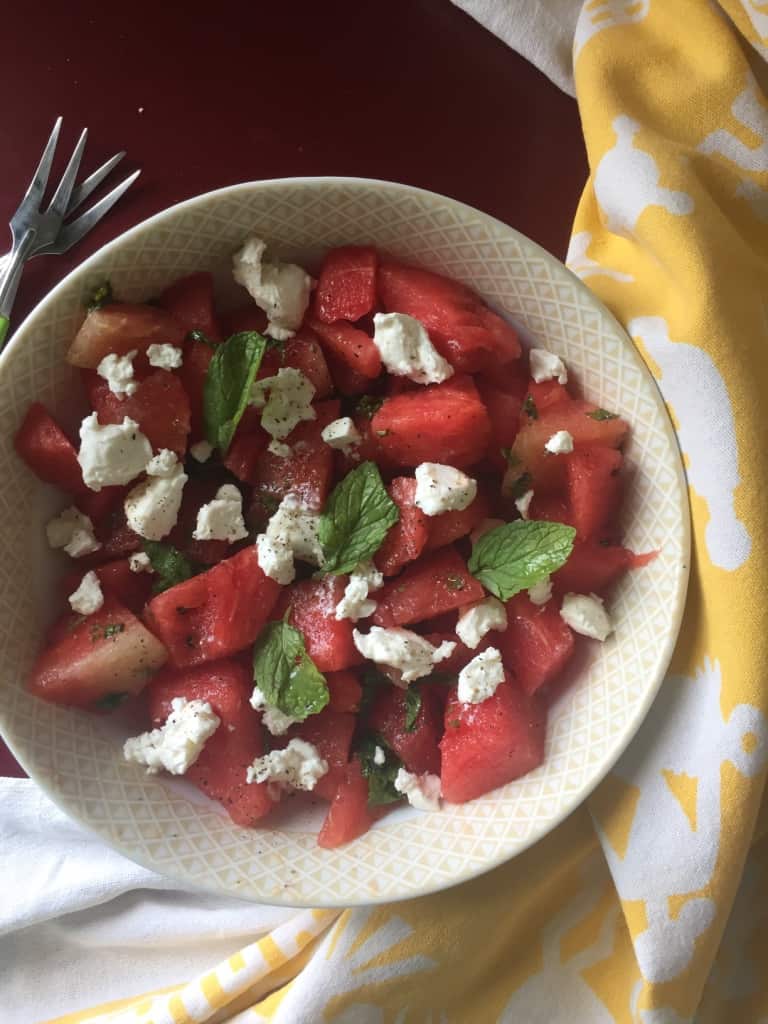 Pin

Other dishes with watermelon:

Watermelon Quinoa Salad with Lime & Chilli Vinaigrette

Cabbage and Watermelon salad with Cucumbers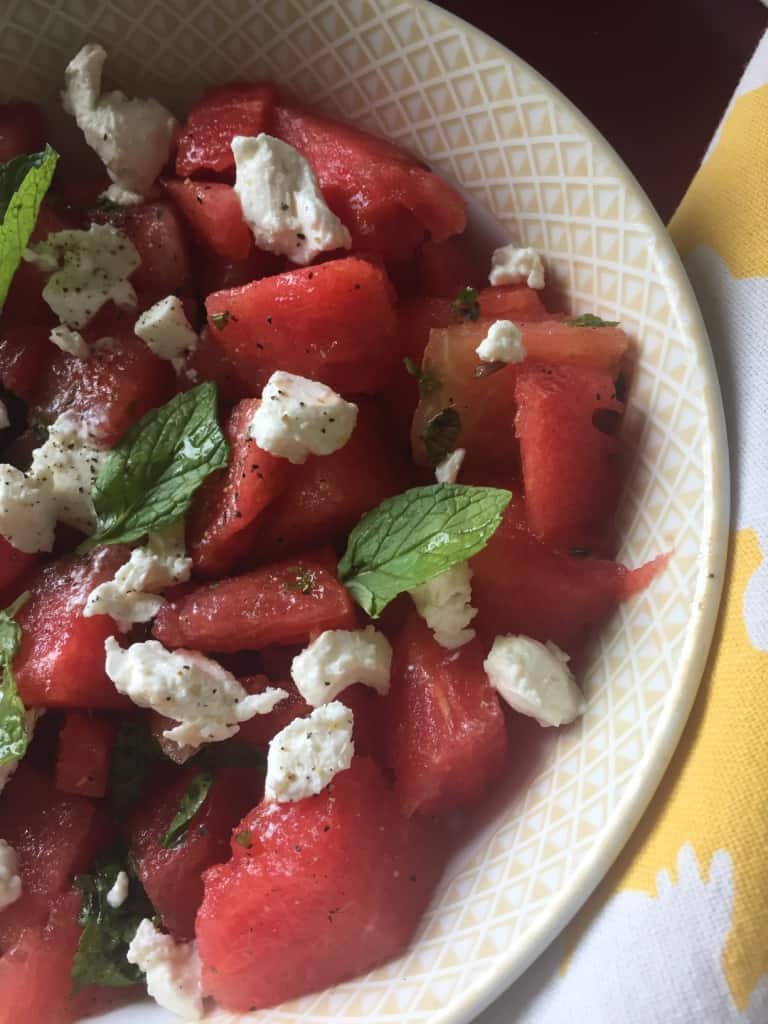 Pin

Prep time – 5 mins, zero cook, serves – 2

What you need:

Cubed and deseeded watermelon – 2 cups

Feta cheese- 20 grams (sub with vegan feta for vegan version)

Lemon juice – 1 TBSP

Torn mint leaves – few

Crushed black pepper – to taste

How to:

Marinate the watermelon in the lemon juice & mint. Toss well to combine. Leave for 5 mins.

Just before serving, add in the feta and crushed black pepper.

Chill for 20-30 mins under a clinwrap and serve.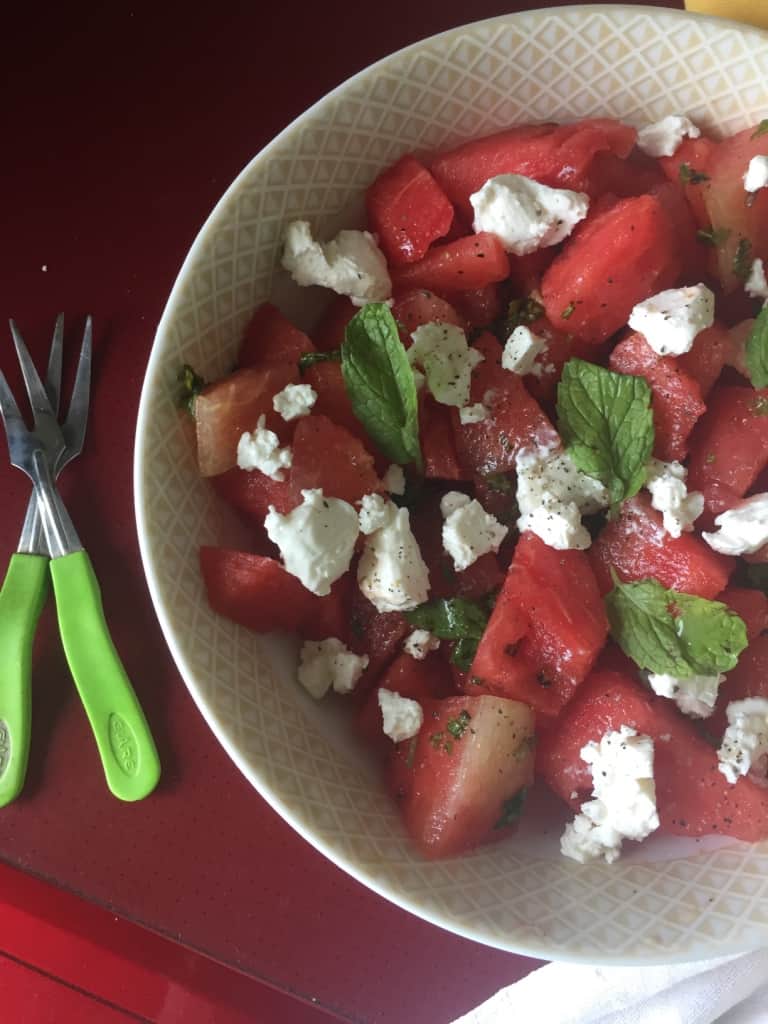 Pin
Goes to Day 1, Week 4 of Summer Salads of BM 89 – Kids Delight hosted bySandhya, and the event from Srivalli.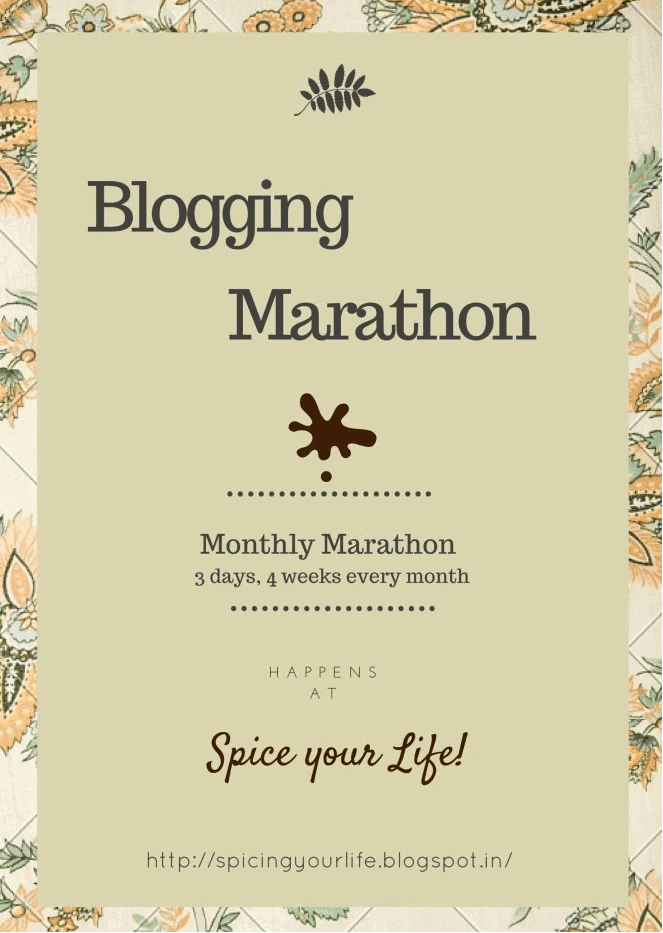 Pin