Rice is the predominant ingredient in Tamilnadu cooking. Most of the districts in the state are blessed with rich river banks and abundant water which facilitate rice cultivation through the district.
There are so many varieties of rice (more than 50 + varieties of Rice apparently cultivated in Tamilnadu according to Wiki here),and although millets are slowly replacing rice in everyday dishes like Idli / Dosa / Pongal, there are still some traditional dishes which are based on rice – like Kovil Prasadams (temple offerings) / naivedyams made to God in most temples around South India. All of these offerings made in Vaishnavite temples are free of onion – garlic and mostly made using pure ghee and other prescribed materials
Some of these rice based offerings include: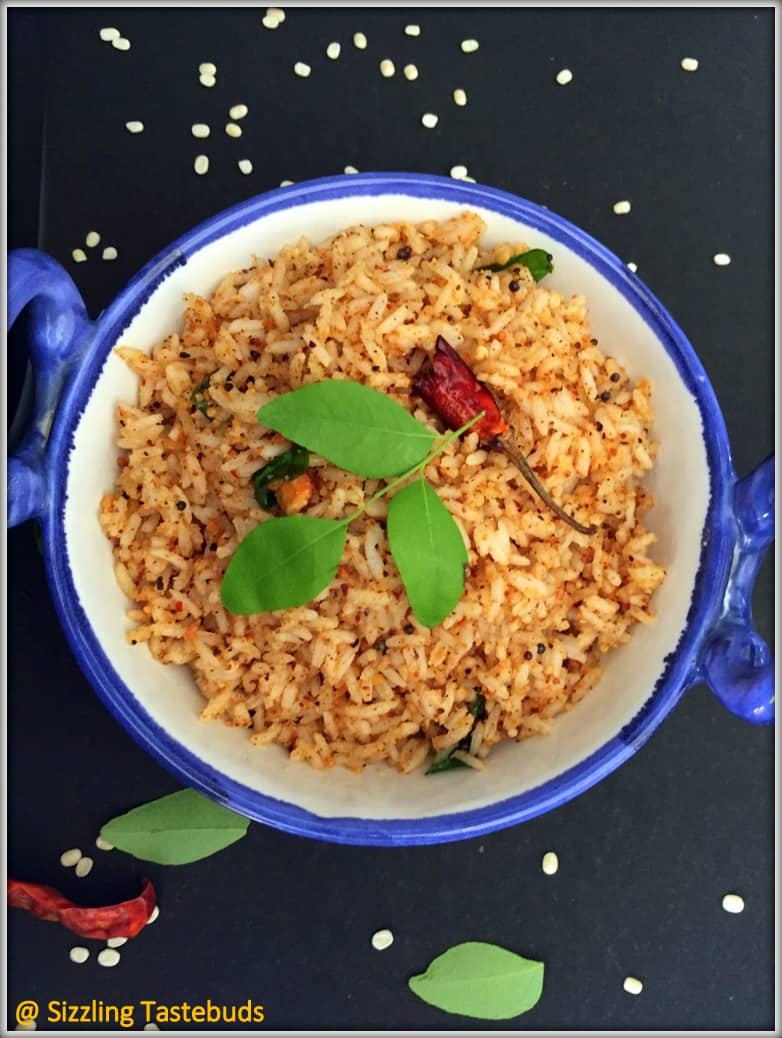 Pin

Today's dish – Ulundorai / Ulundogorai too is made at Srirangam Temple in Trichy and offered to Lord Balaji especially on Saturdays at my place. We made this for the Ugadi spread that husband and me cooked together earlier this month.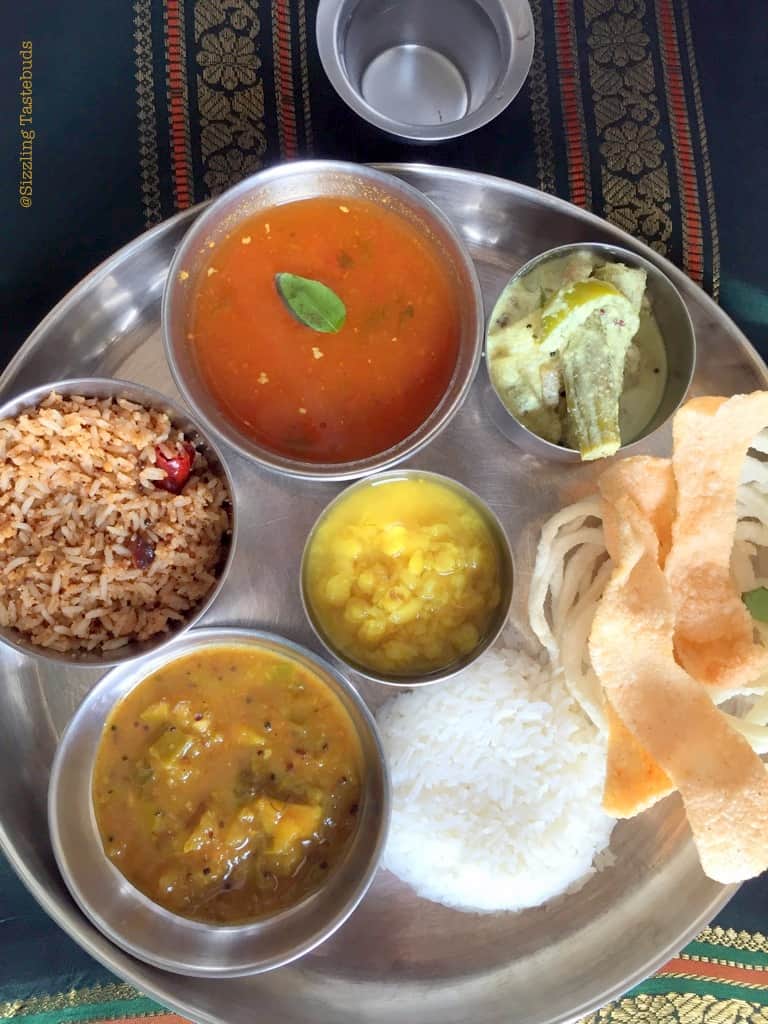 Pin

So Ulundu Ogarai= Ulundu (Urad dal / split black gram / Ulutham Paruppu) + Ogarai = tempered rice.

Lets see how to make this



Prep time : 10 mins, cook time : 15 mins , serves : 4

Spice level : Medium to high

Ingredients:
Rice – short grained variety – 1 cup (240 ml)
Salt – to taste
Oil – 2 TBSP
Ulutham Paruppu / Urad dal (dehusked split black gram) – 3 TBSP
Red chillies – 3 to 4
Asafoetida – a generous pinch (about 1/8 tsp)
Black pepper – 1/2 tsp
Tempering : oil 1 tsp, urad dal (1/2 tsp) mustard seeds, few cashewnuts (opt.), few curry leaves
Ghee – 2 tsp (optional but recommended, skip for a vegan version)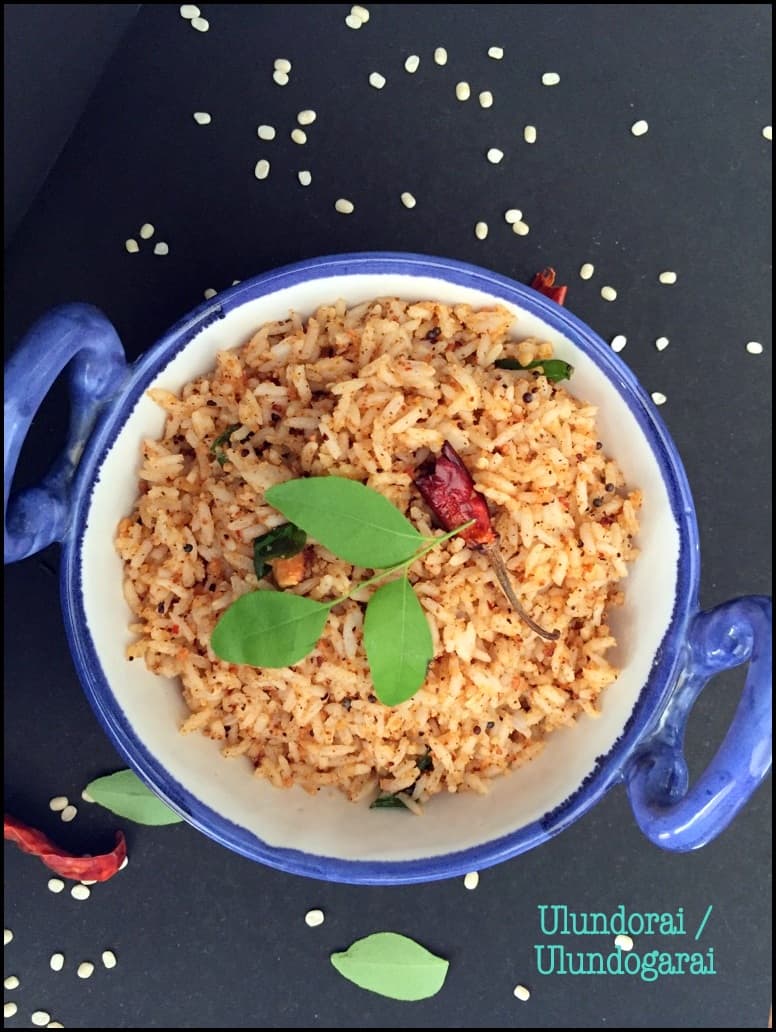 Pin
Method:
Cook rice and fluff the rice into separate grains in a flat plate.
While the rice is cooking, heat 2 TBSP of oil. Saute urad dal, chillies and fry on low-medium flame till golden brown. Add pepper corns towards the end and switch off the flame. Cool completely and grind ina spice grinder.
In a non stick pan, heat oil. Splutter mustard seeds, asafoetida, curry leaves. Fry the cashewnuts & 1/2 tsp urad dal till golden brown. Immediately add the spice powder, salt and mix well. Switch off the flame, add the rice and mix well. Add salt and adjust salt + spices.
If using ghee, add once rice is mixed with masala,
Serve warm or offer for Naivedyam .
Keeps for 2-3 days under refrigeration.