An oil free Cabbage curry soup loaded with fresh veggies + homemade stock gently simmered with spices
As readers of this blog know by now, we simply LOVE home-made soups. And keep experimenting with various flavours and textures like Apple Soup which was (rather still is) a runaway hit – Apple and Soup, who knew right??!! Or the Cheddar and Burnt Garlic Cauliflower soup which is such hit during winters. An all-season soup that we love at home is this veggie-loaded Vegan Glass Noodle Soup made quickly and healthy with homemade veg stock
We are quite miffed that almost 99% of the soups made at home is Vegan and 100% of them Gluten Free and very low fat. As the new year is well onto us, making these soups and low cal dishes is part of the #HealthyMe2023 challenge we have embarked upon.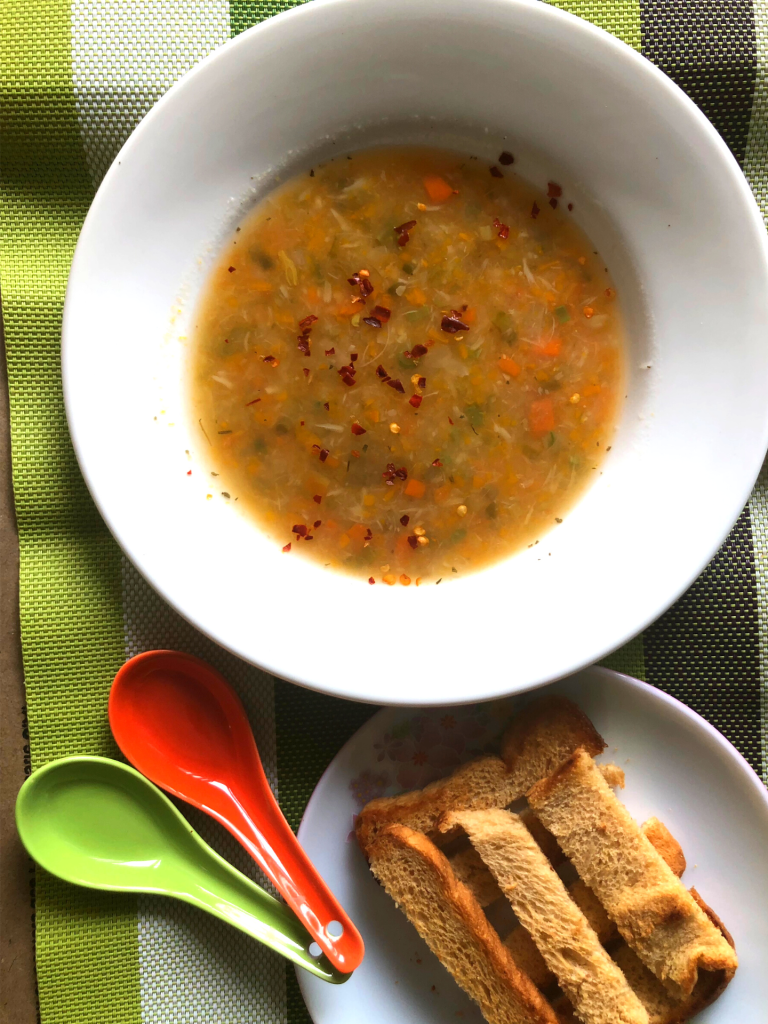 And if you haven't checked out yet, there are more than 25+ Soup varieties on this blog (and counting!)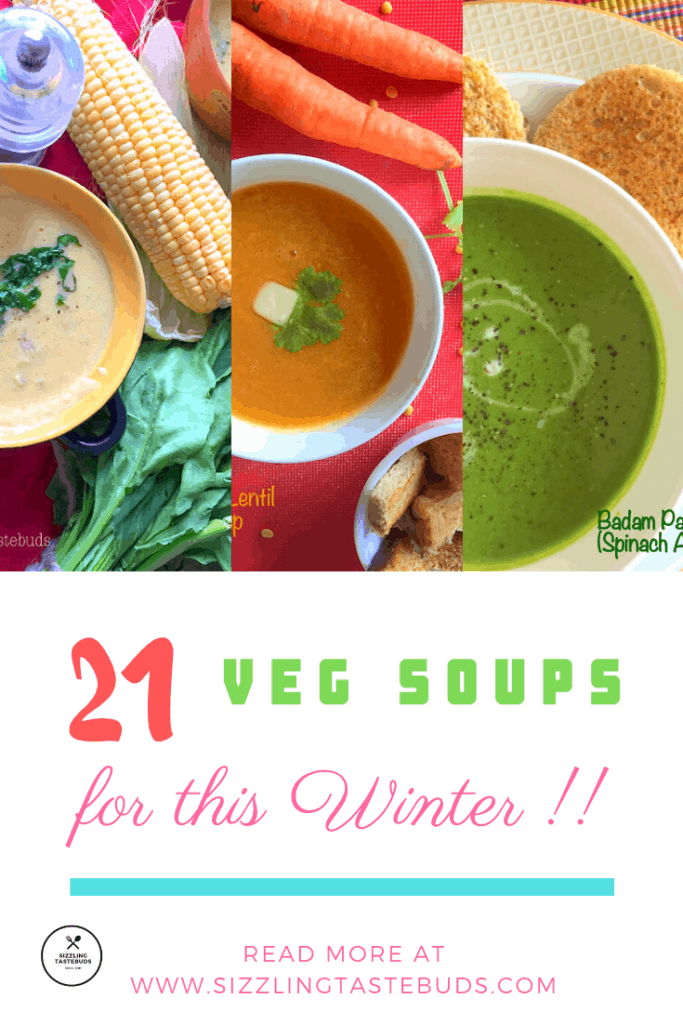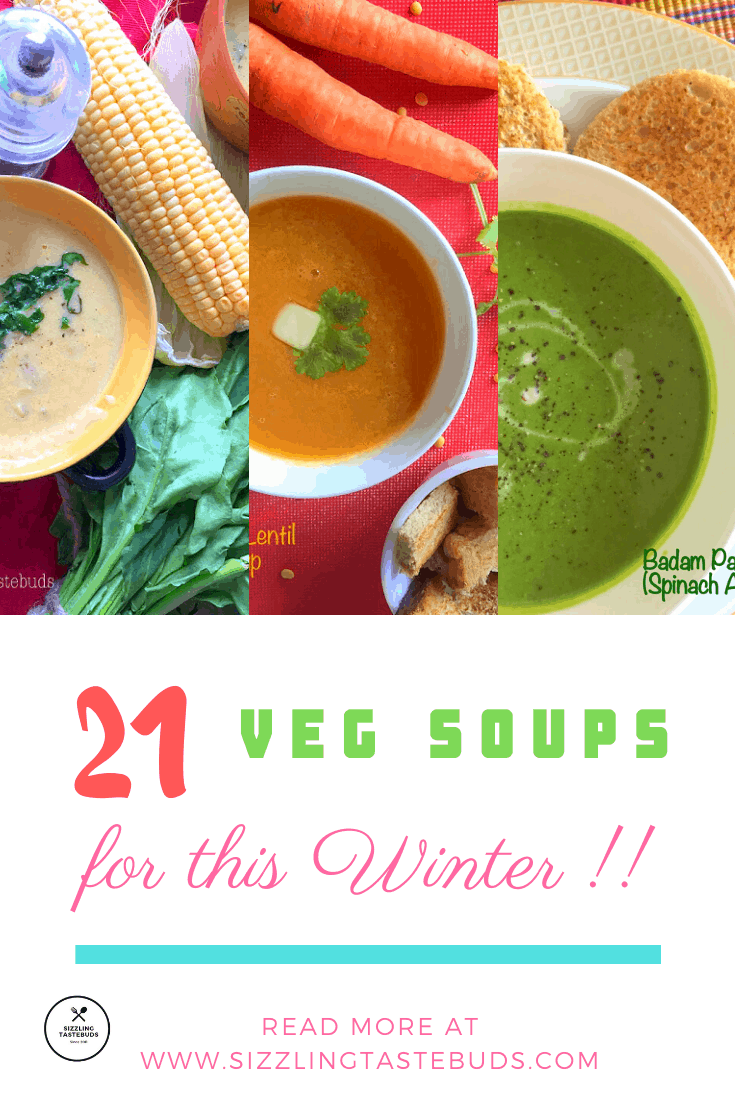 Today's Cabbage soup is an Indian take of the Veg Clear soup with no oil at all, and is gently simmered with easily available spices and is a great warming soup for these chilly days.
5 reasons to make this Cabbage Curry Soup
No Oil / fat / butter used -perfect for weight watchers
A filling meal by itself and is ready in 20 minutes start – finish
Totally customisable with veggies on hand., incl subbing veg stock with chicken stock
For some added protein, you can add sauteed tofu / paneer / tempeh
100% Gluten Free + Vegan, Keto friendly too!
If you have homemade Veg Stock / Veg broth ready (click the video below to know how to make Veg stock at home, no salt, and completely made with throwaway vegetable scraps)
PIN FOR LATER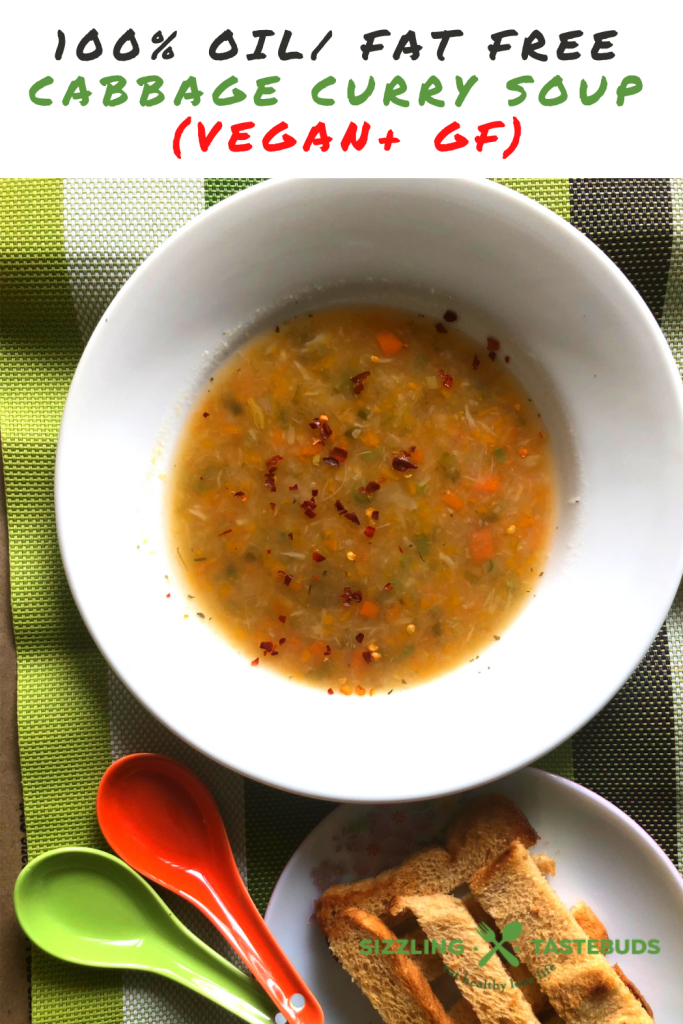 Other healthy soups you may like on the blog:
Prep time – 10 mins, Cook time – 10 mins, Serves – 2
What you need to make Cabbage Curry Soup
1.5 cups Homemade Vegetable stock
1/4 cup Cabbage (finely shredded)
1/8 cup carrots (grated fine)
1/8 cup French beans (trimmed)
1/2 tsp salt (if using veg bouillons to make the veg broth or if your broth has salt already , adjust salt accordingly)
1/4 tsp Black Pepper powder
1 tsp Sambar powder (Sub with Madras Curry powder if sambar powder is unavailable)
1 tsp Ginger (grated)
1 tsp Lemon juice
1 tsp Chilli flakes
How to make Cabbage Curry soup
In a soup pot, add the veggies and saute. If you prefer you may add a tsp of salted butter or olive oil, we omitted it
Saute on very low flame till cabbage shovels a bit
Add the salt and ginger at this stage
When the veggies are 80% done, tip in the stock, the curry / sambhar powder and the black pepper
Mix and let it simmer slowly for 4-5 mins
Switch off the flame and finish with lemon juice
Serve hot topped with chilli flakes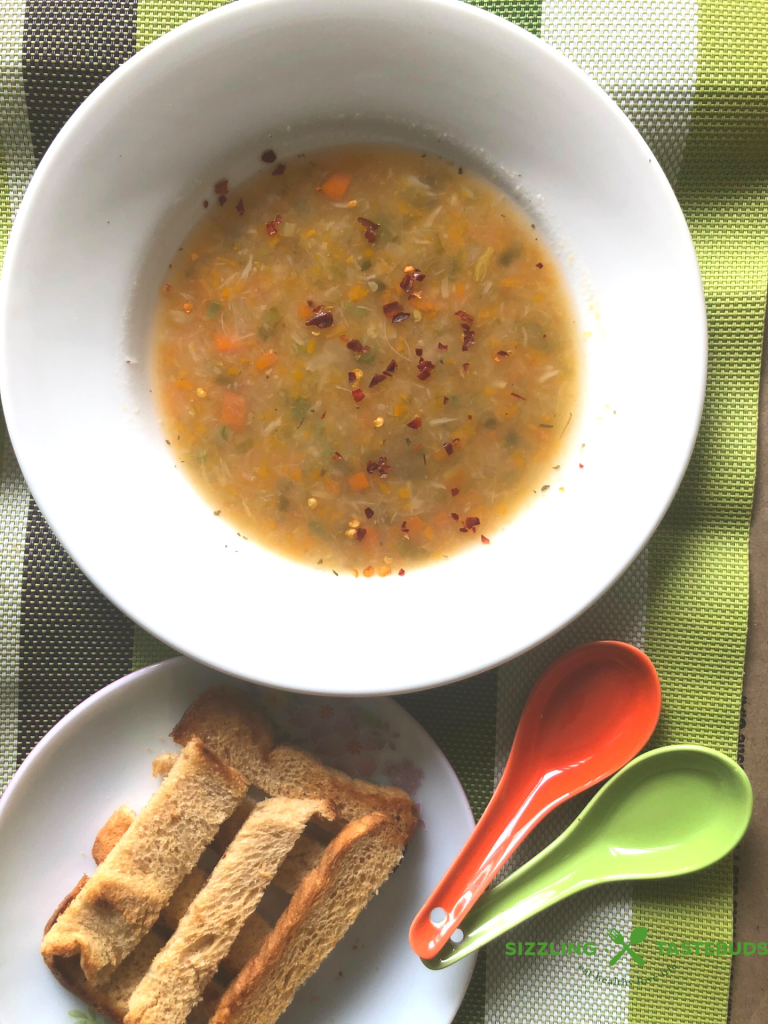 Cabbage Curry Soup
An oil free Cabbage curry soup loaded with fresh veggies, homemade stock gently simmered with spices
Equipment
Soup Pot

Grater

Knife

Ladle

Chopping Board
Ingredients
1.5

cups

Vegetable stock

1/4

cup

Cabbage

finely shredded

1/8

cup

carrots

grated fine

1/8

cup

French beans

trimmed

1/2

tsp

salt

if using veg bouillons to make the veg broth or if your broth has salt already , adjust salt accordingly

1/4

tsp

Black Pepper powder

1

tsp

Sambar powder

Sub with Madras Curry powder if sambar powder is unavailable

1

tsp

Ginger

grated

1

tsp

Lemon juice

1

tsp

Chilli flakes
Instructions
In a soup pot, add the veggies and saute. If you prefer you may add a tsp of salted butter or olive oil, we omitted it

Saute on very low flame till cabbage shovels a bit

Add the salt and ginger at this stage

When the veggies are 80% done, tip in the stock, the curry / sambhar powder and the black pepper

Mix and let it simmer slowly for 4-5 mins

Switch off the flame and finish with lemon juice

Serve hot topped with chilli flakes
Nutrition
Calories:
25
kcal
Carbohydrates:
6
g
Protein:
1
g
Fat:
0.4
g
Saturated Fat:
0.1
g
Polyunsaturated Fat:
0.1
g
Monounsaturated Fat:
0.1
g
Sodium:
1311
mg
Potassium:
102
mg
Fiber:
1
g
Sugar:
3
g
Vitamin A:
2178
IU
Vitamin C:
6
mg
Calcium:
18
mg
Iron:
1
mg