Zero Oiland high protein snacks are abundant in South Indian Cuisine although pakoras, bhajia (gram flour dipped veggie fritters ) had taken centre stage for many years. Now, with the fad of health foods, gluten free, vegan, healthy foods and Omega 3 enveloping our universe, homemakers have to re-jig their recipes and come out with flavourful, appealing, steamed snacks to appease the afternoon / evening snack time.
Although one must admit dhoklas, khandvis and the like have been part of Gujarati cuisine and are now appearing in menus across India thanks to cross cultural alliances and job-hopping households, Samosas, Kachoris and the like have been more popular even in the Southern states. 
I fondly remember how the famous Samosa  of Vijaya Bakery in Bangalore's Jayanagar 4th block shopping complex was my favourite companion on my numerous trips there, and the potato-dill filling was out of this world !
Back to today's snack: Steamed Dal Cake or Nuchinunde ! This is a savoury  & very easy to make, and requires just under 1 tbsp of oil, or no oil at all if you so please. The name Nuchinunde in Kannada has two parts – Nuchchu (which means broken, here it refer to broken lentils), and Unde (means ball- which is also oblong in shape).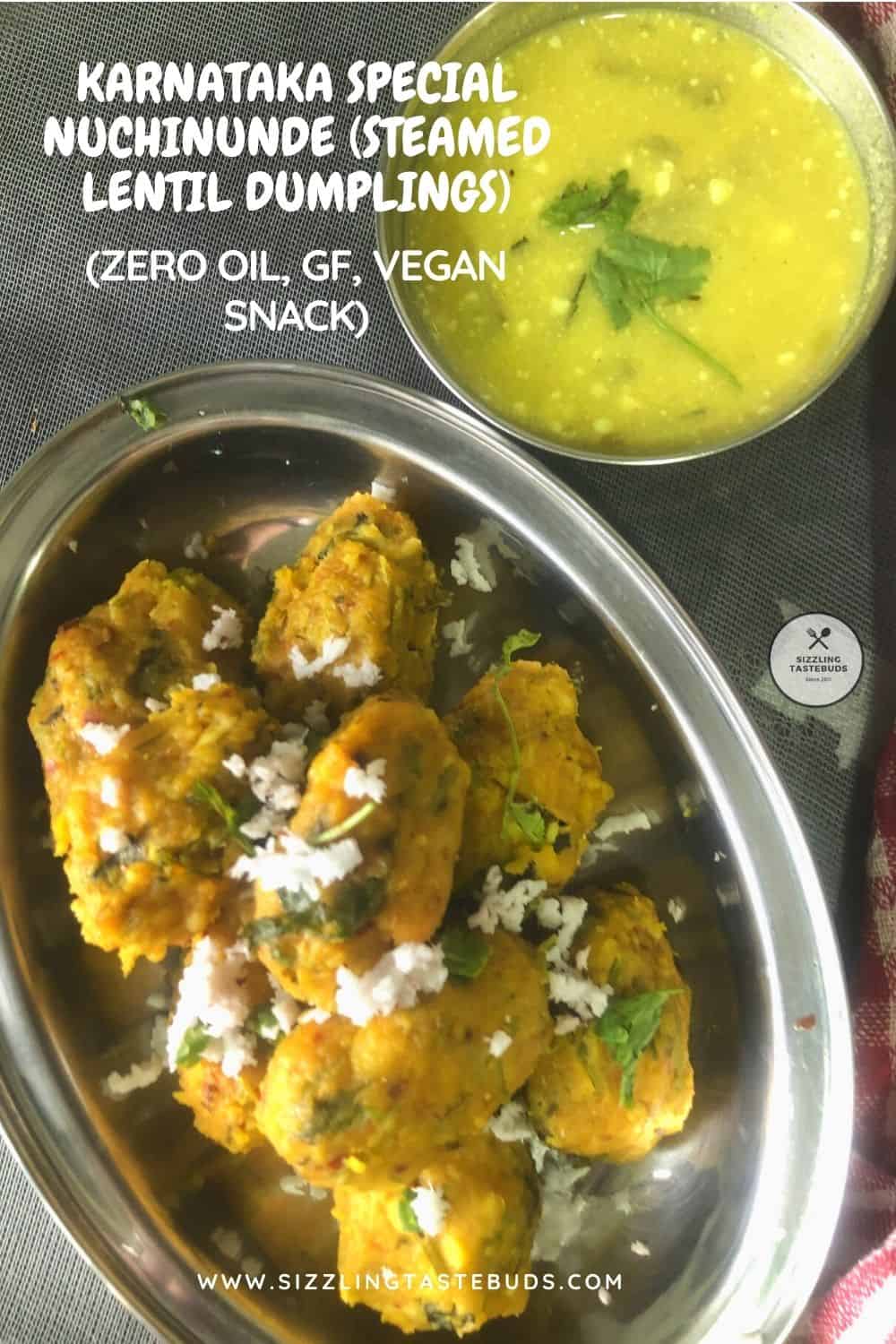 Pin




The only preparation required is soaking the Lentil 2 hours prior to making this snack. This is a traditional dish of Karnataka cuisine and typically served with Majjige huli (Karnataka style Kadhi or veggies in spiced yoghurt gravy). 

I had made this recently for Varamahalakshmi festival, so we had a mini feast that day with Puliogarai, Semiya Payasam (Vermicelli Kheer), Majjigehuli and this Nuchinunde.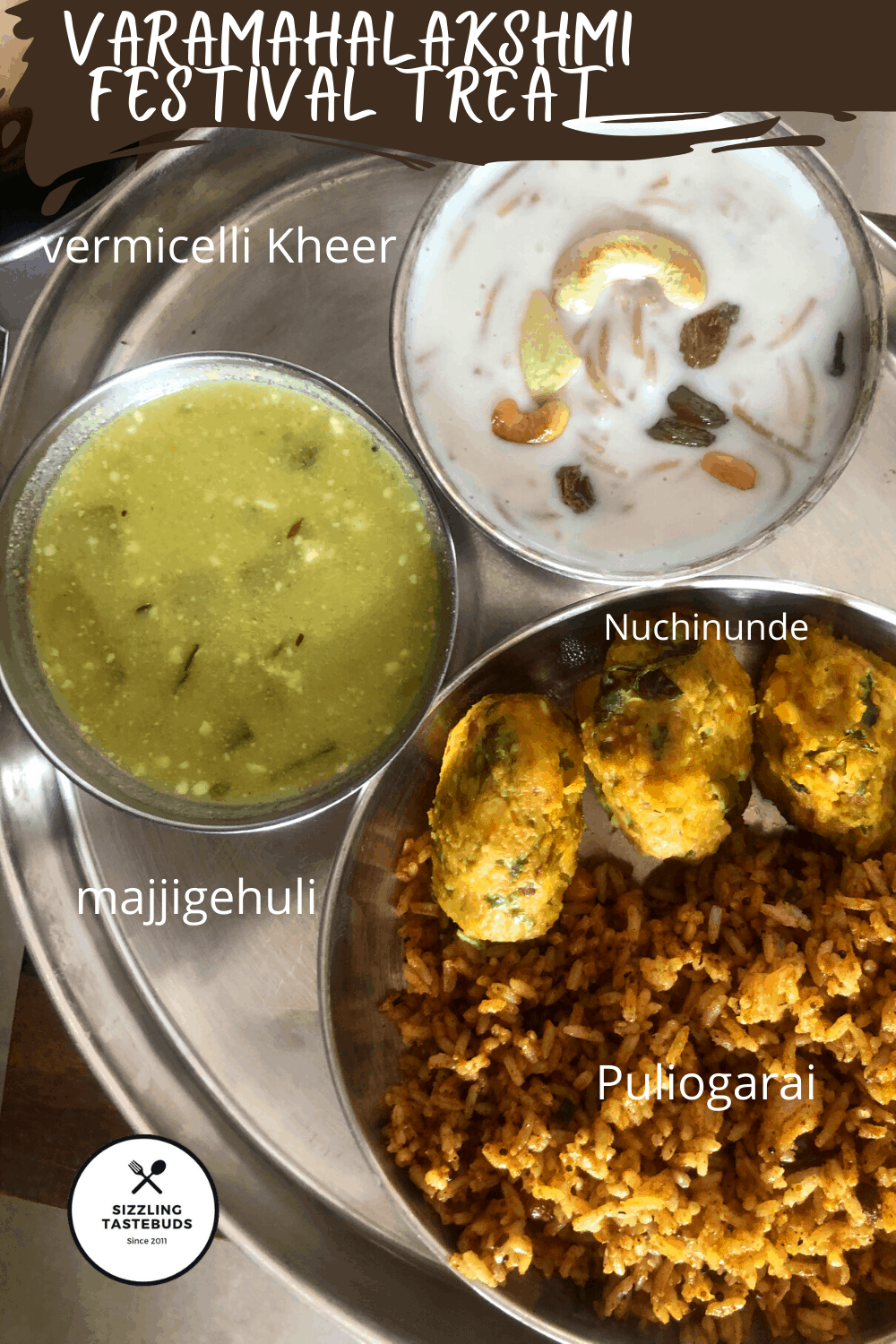 Pin
Other Oil-free (or low oil) steamed snacks on the blog include:
Preparation Time: 2 hours (soaking time); Cooking time : 20 minutes; Serves : 3
PIN FOR LATER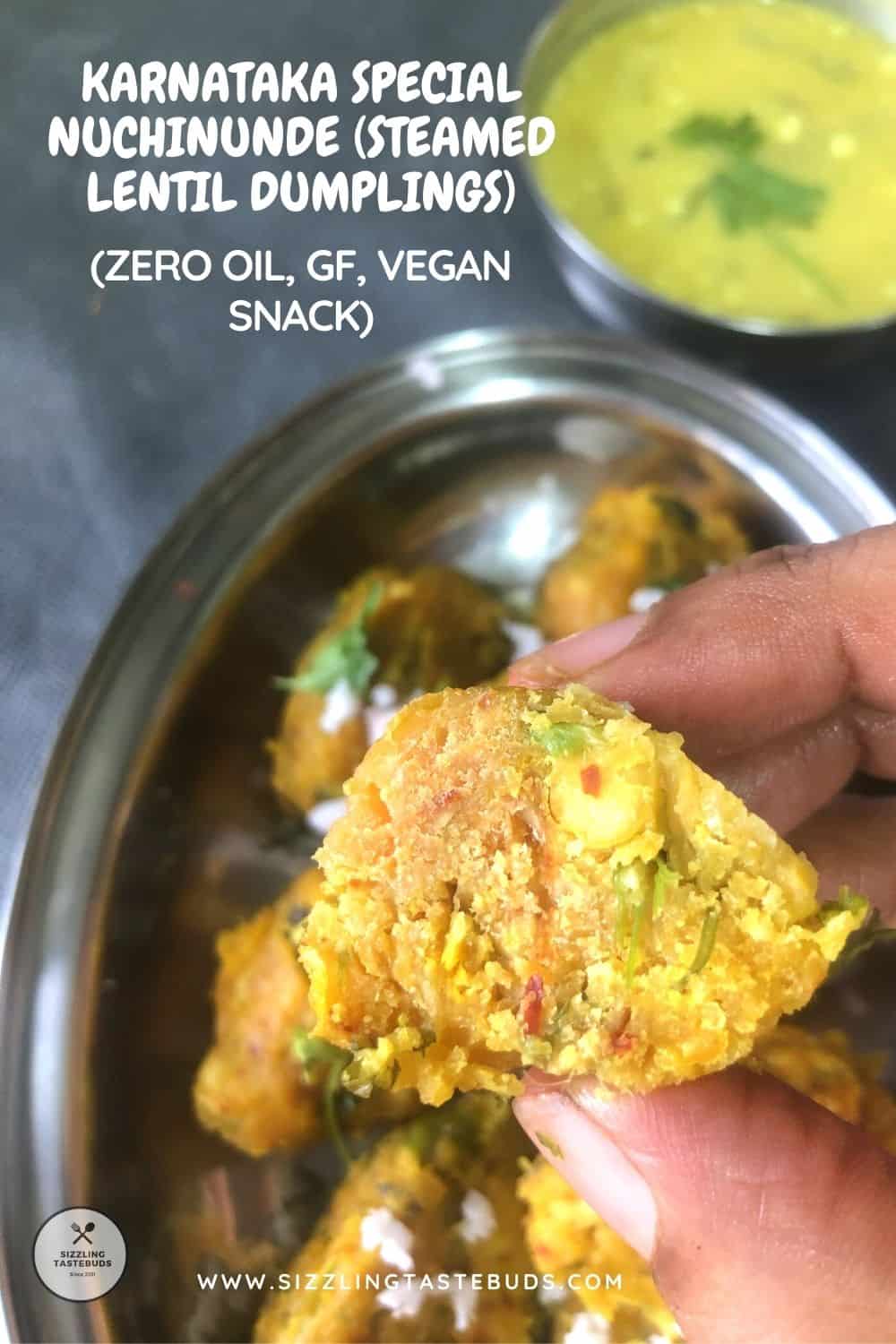 Pin
Main Ingredients:
(Here 1 cup = 200 ml)
Toor Dal – 1 cup
Freshly grated Coconut – 1/2 cup
Ginger – 1/2 tsp (opt.)
Salt -to taste
Turmeric – a dash
Red chillies – 4 (You can also use green chillies, but we prefer red chillies) 
Chopped coriander – 2 tsp
Finely Chopped curry leaves – 1 tsp
Optional Add-ons: (I didn't add either)
Chopped  fresh dill leaves 
Finely minced onion
For garnish:
Curry leaves & Coriander – chopped
Freshly grated coconut-1 tsp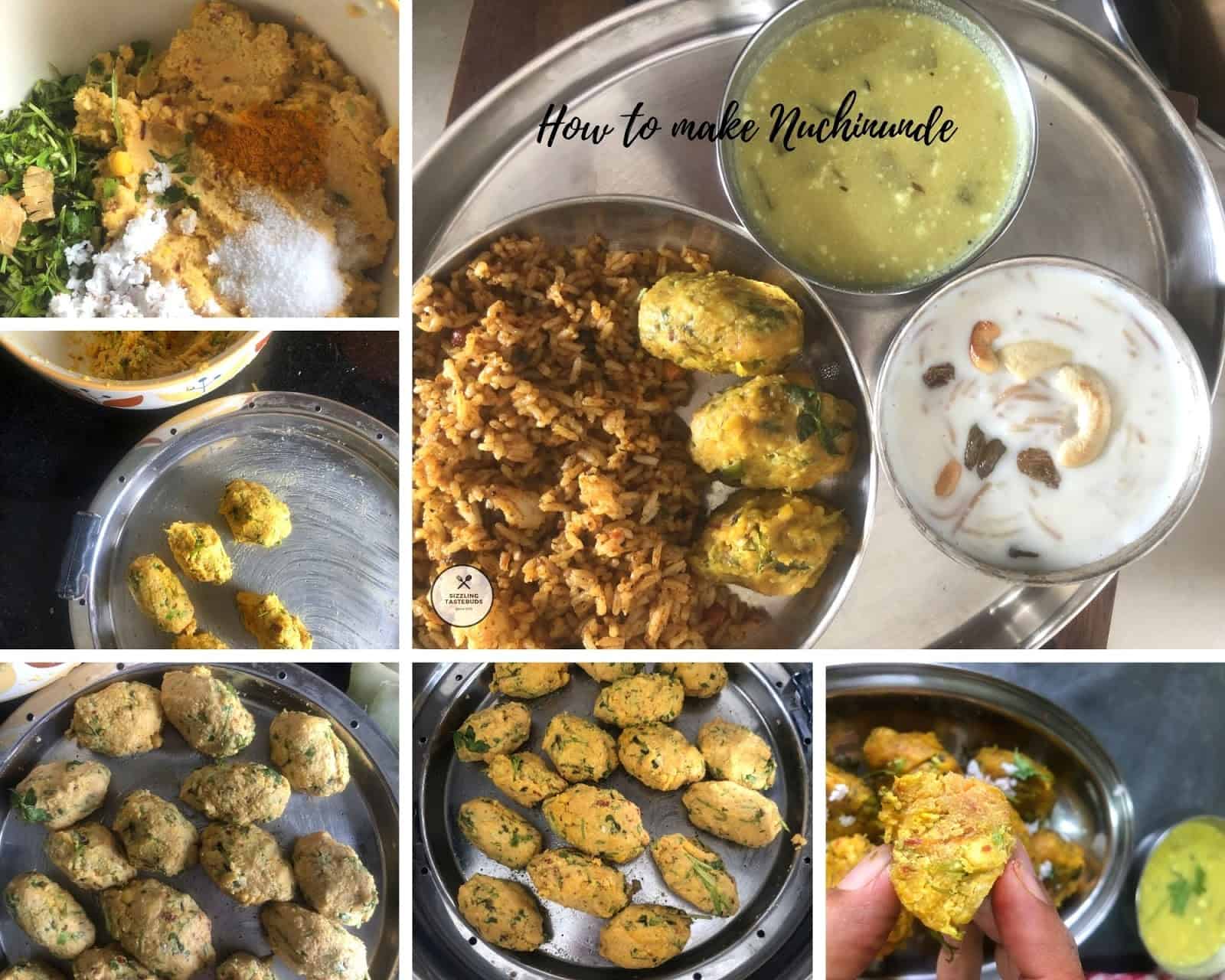 Pin
Method:
Soak the dal with the chillies for about 2 hours. After 2 Horus, grind this with the ginger (without adding any additional water) to a coarse mixture. 
Heat an idli cooker / steamer with adequate water to come to a rolling boil. Grease the idli moulds / flat tray to place the roundels. 
Add the other ingredients and mix well. With slightly greased palms, make small portions of this this into oblong / oval roundels. Place these int he greased idli moulds / greased plates
Finish for all the batter. Steam for 18-20 mins. Insert a tooth pick at the end of 20 mins to see if it comes out clean. 
Garnish with chopped coriander leaves and more freshly grated coconut
Serve with any chutney or Majjigehuli (the ideal combo recommended for Nuchinunde) 
Updating this post as part of #Foodies_RedoingOldPost Group where we revisit old posts with new pictures and text.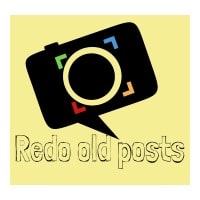 Pin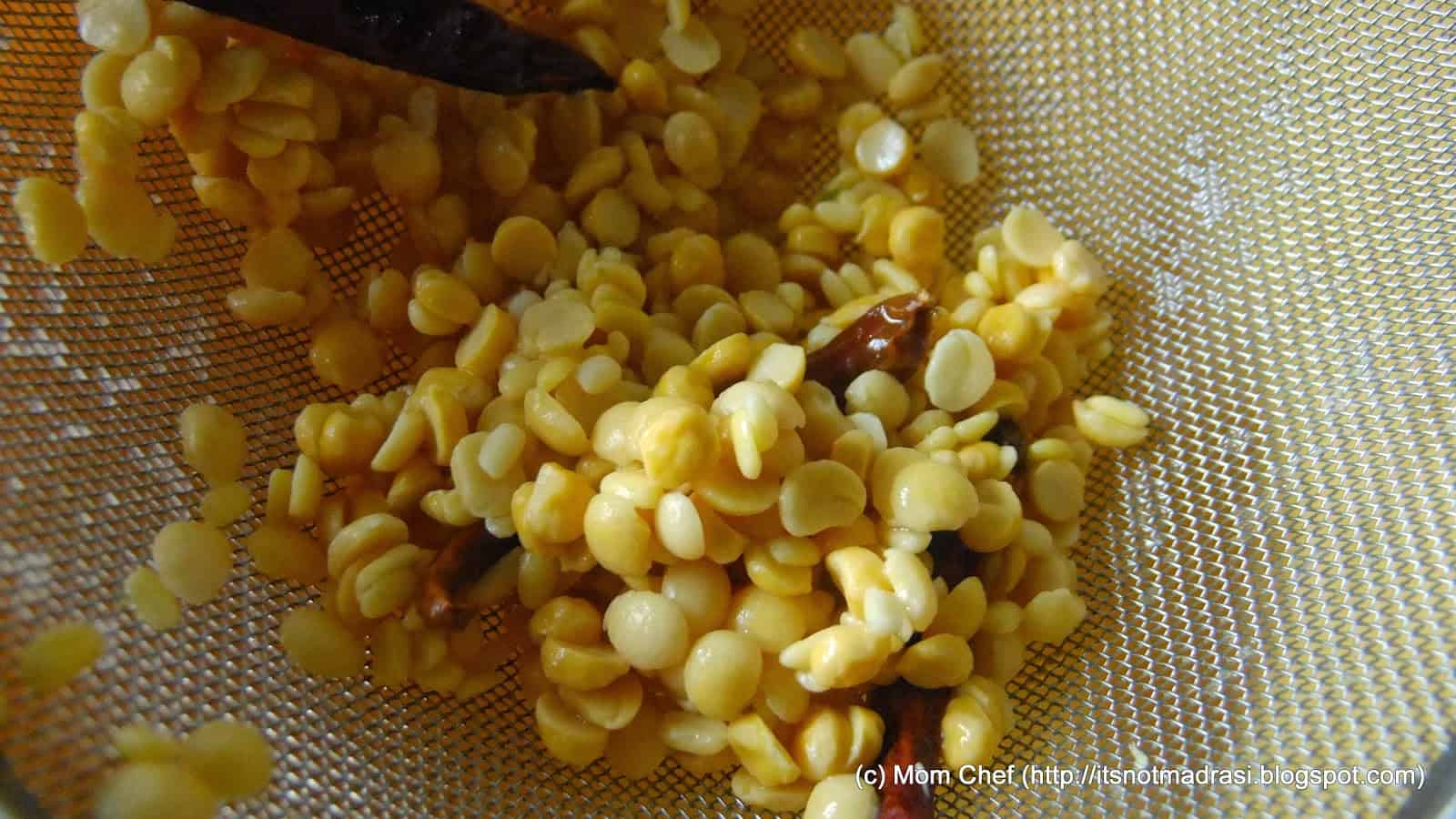 Pin