Delhi brings back to me so many memories of food, friends and lots
of work and fun. I have travelled to the National Capital several times, and
although the nightlife isn't considered safe even by the locals, I quite like
the home cooked food, and the street food of Delhi.
When Delhi was in turmoil in the mid Nineteenth Century,
just about every artiste was heading for the greener pastures. Poet Zauq,
however, wouldn't give up the charmed streets of Delhi for all the wealth and
tranquility of Lucknow, Hyderabad,Rampur, Jaunpur, Faizabad, Calcutta,
or wherever his contemporaries sought refuge.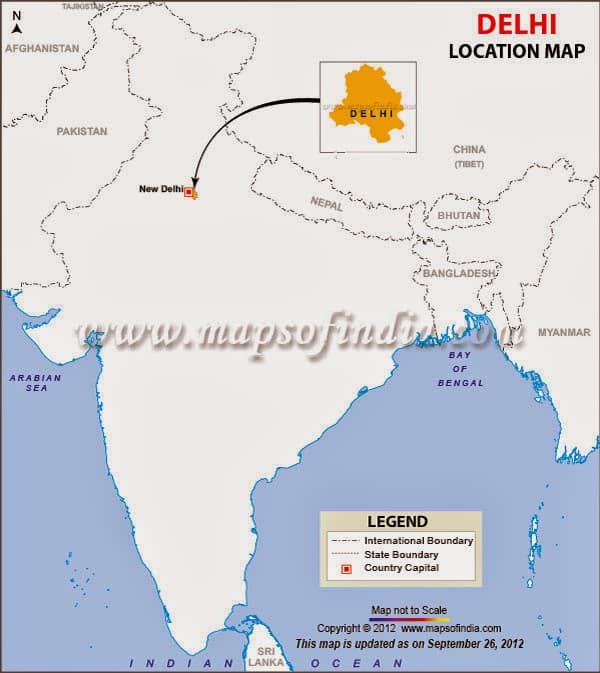 Pin
An intrinsic part of the charm of Delhi's streets was its food. Every
devastation-and ruination-of the city triggered enforced migrations of its
princes and paupers, poets and prostitutes, philosophers and soldiers, artistes
and chefs to provincial capitals in search of safety. Some returned to the city
when normalcy was restored, others, it is said, stayed on to make invaluable
contributions to their adopted homelands. By the same token, those who returned
enriched the cultural and culinary traditions of the First City.The origins of the city are traced to mythological references recorded in the
epic Mahabharat. The townships mentioned are Indraprastha and Hastinapur. The
name Delhi derives from Dhillika. Scholars trace the city's etymological roots
to Dehali – literally, the threshold. Nestling in the lap of the Aravalli,
Delhi indeed is the threshold for both, the Indo-Gangetic Plain, on the one
side, and the Thar, on the other. We believe that Delhi was also the threshold
of the Punjab to the North and Madhya Bharat to the South.

Delhi's culinary
uniqueness lies in the fact that food here cannot be branded as regional or
parochial, which is the case with most other Cuisine – Indian or
foreign.

The seat of Imperial
power has for centuries attracted the best maharaj,rikaabdaar, halwai, bawarchi and chefs.
The rulers-emperors and the nobles, the viceroys and the sahib – provided
generous patronage and contributed the cultivation of fine taste. They also
displayed eclectic and sophisticated temprament.
Source : Delhi
Tourism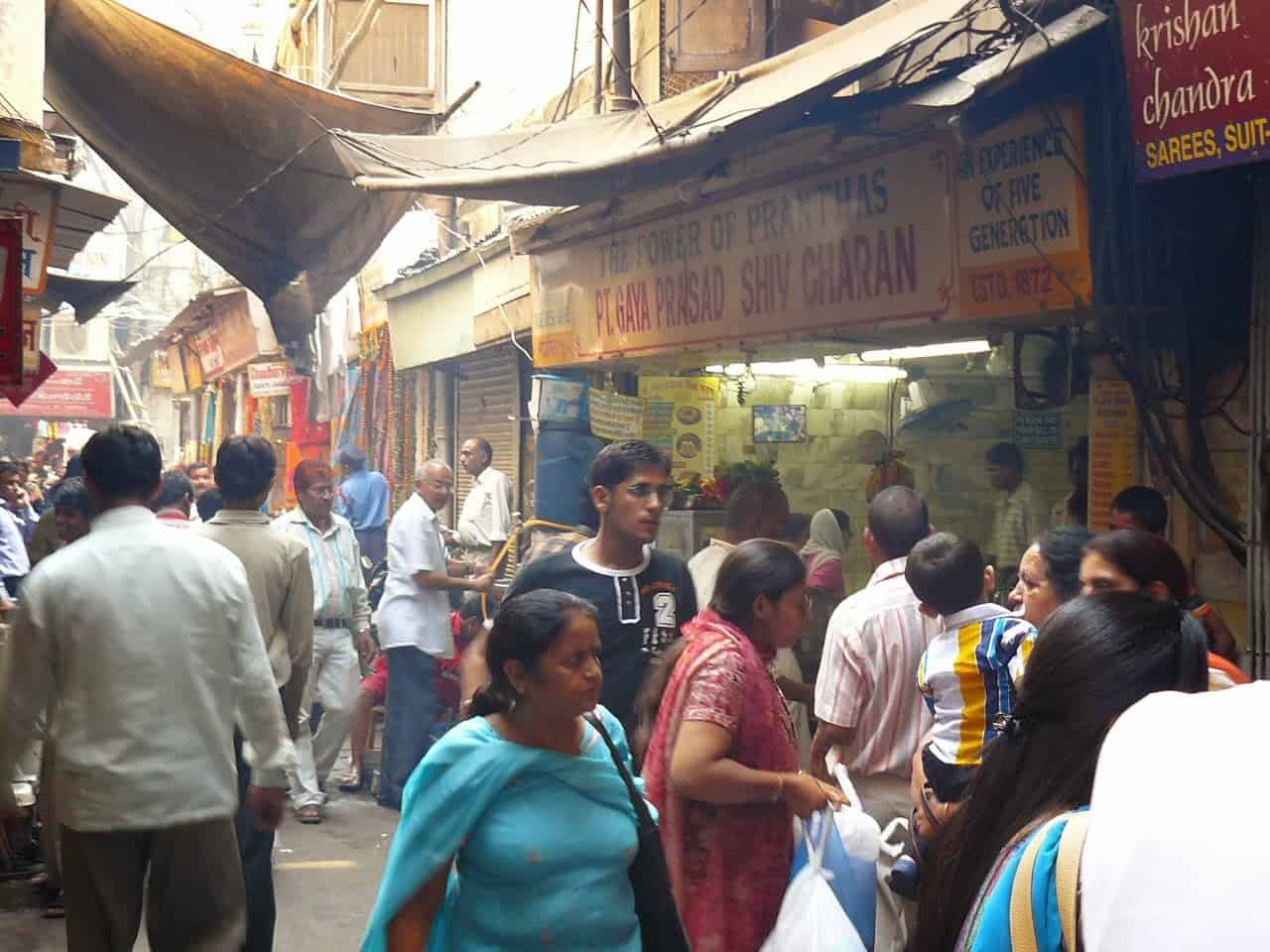 Source – Google images
Parathewala Galli in Old Delhi is one of its kind, and the extensive parks and
open spaces that one sees, especially in South Delhi makes me yearn for that
space –both physically and metaphorically for the metropolis that I call home.
As a city-state, Delhi's food map is also influenced by the neighbouring states
of Punjab, HP, Rajasthan and even UP. It's a melting pot pourri of Mughal
culture, the Nizams, and the rulers who were part of the Delhi's erstwhile
past.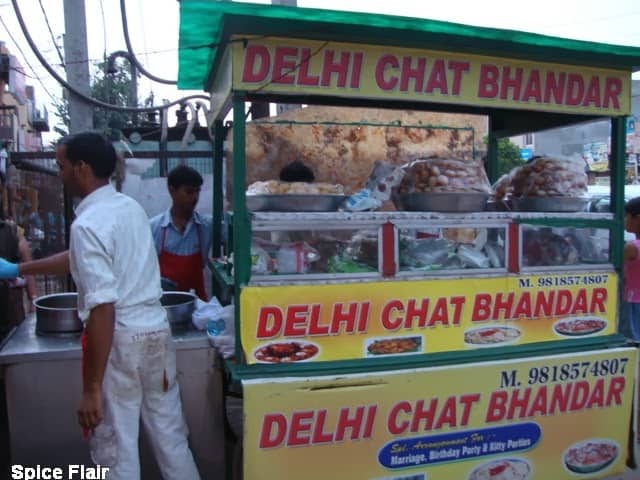 Source : Google Images
Chaats are quintessential to Delhi, and even the upmarket and
South Delhi babu log and locals swear by what is dished out at Old Delhi and
Chandni Chowk Areas. For more info, click here
For a lot of people I know, home cooked food in Delhi means Rajma-Chawal, to others its Paratha, to many others its Butter
Chicken, to a lot more its Chaat(Street Food) – so basically
playing on that 'creative liberty' as an author of this blog, I chose simple
home made stuff but a hearty combo that never fails to please me from the kitchens of
the most authentic hotel – ITC Maurya Sheraton : Dal Makhani – Jeera Rice. Way
back in 2008, when the husband took me on a whirlwind trip to Delhi, we dined
at ITC where I was blown away with the simple earthiness that this dish
presented.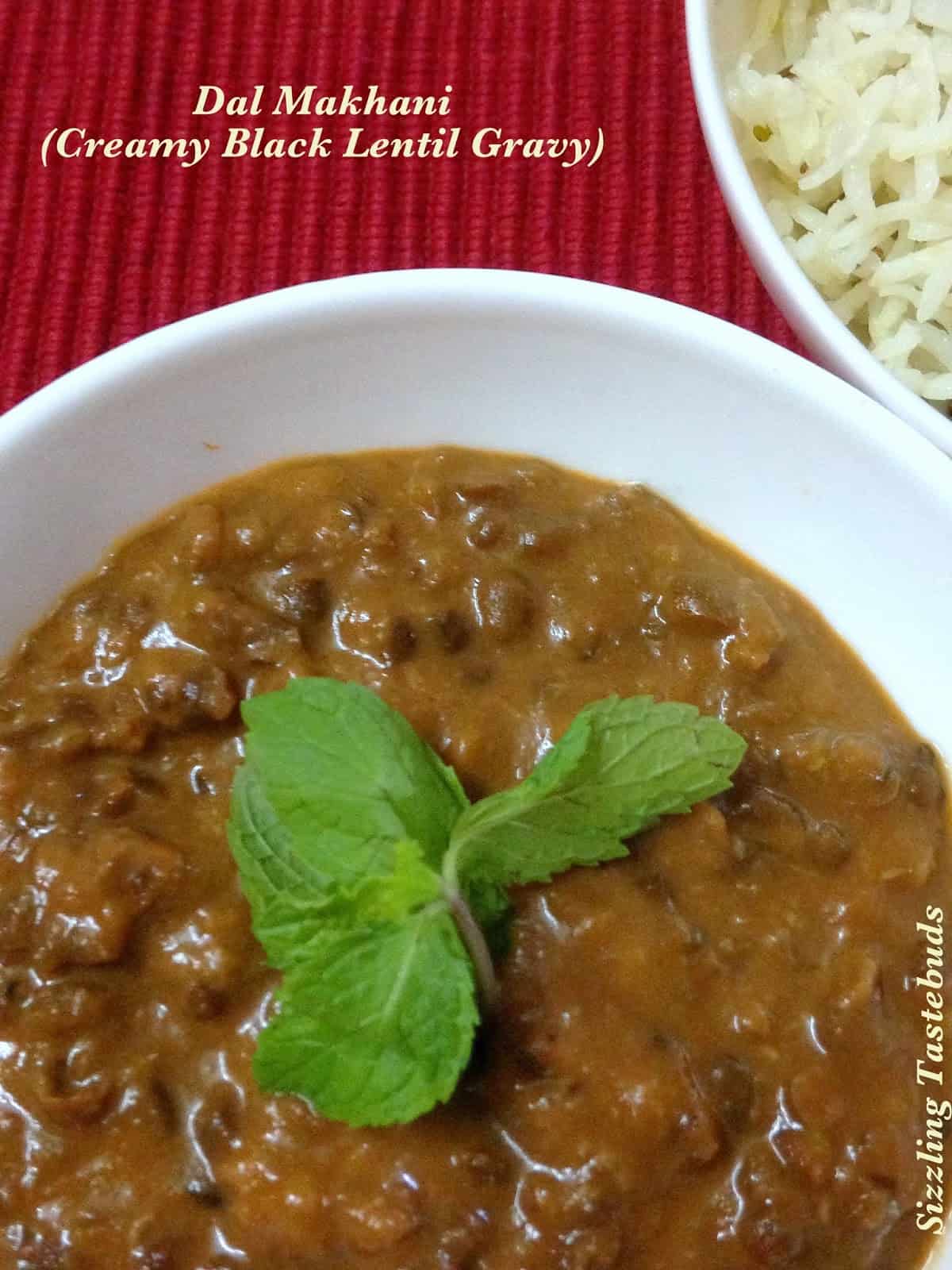 Pin
As it's a signature recipe that the hotel prides itself upon, no
coaxing could prevail upon the chef to reveal the secret of this
smooth-as-silk Dal Makhani, but a little help from a friend's aunt
gave me what pretty much came close to the real Mc Coy..
And presenting Delhi to you, dear readers through the humble but
super delish combo. Don't scrimp on the Makhan (or butter) –
its what makes this creamy dish worth the wait . We can count the calories some
other day
————————————————————————————–
BM : 39 ~ Indian State : Delhi ~
Recipe : Restaurant Style Dal Makhni – Jeera Rice
Dish type : Main Course Combo, Indian
Spice Level : Medium
Accompaniment : Nan or Indian Flat bread.
But when served as a combo, doesn't need any accompaniment except
may be mango or lime pickle.
————————————————————————————–
Soaking time : 8 hours | Prep time : 30 mins | Cooking
time : 20 mins | Serves : 4
Ingredients:
(A) Dal Makhani Recipe
Whole
black Urad dal (whole black lentil) – 1 cup
Rajma
(or Kidney beans) – ¼ cup
Garlic
– crushed – 4 large pods
Ginger
– grated – 2 tsp
Homemade
Tomato Puree – ¾ to 1 cup (I used approx 1 cup)
Kashmiri
Red Chilli powder – 1 – 1.5 TBSP (adjust spice)
Oil
– 3 TBSP
White
Butter – 2 TBSP
Cream
– for garnish (I didnt use)
Salt
– to taste
Method:
1. Wash and
soak the lentils overnight or minimum 8-10 hours
2. Drain.
Change the water twice over and add 3-4 cups of water and pressure cook for
15-20 mins over medium flame, release the pressure and let it simmer for
further 5-10 mins on very low flame till most of the water evaporates, but
there is still some left.
3. In a
large kadai, add oil. Saute ginger, garlic and tomatoes. Fry till the raw smell
disappears.
4. Add the
cooked lentils, salt and red chilli powder and simmer slowly for 10-15 mins
more. The more it cooks, the richer it gets.
5. Now add
butter just before finishing.
To serve : Add a dollop of cream and coriander leaves.Serve
hot with Roti / Nan / Kulcha . Tastes best with Jeera Rice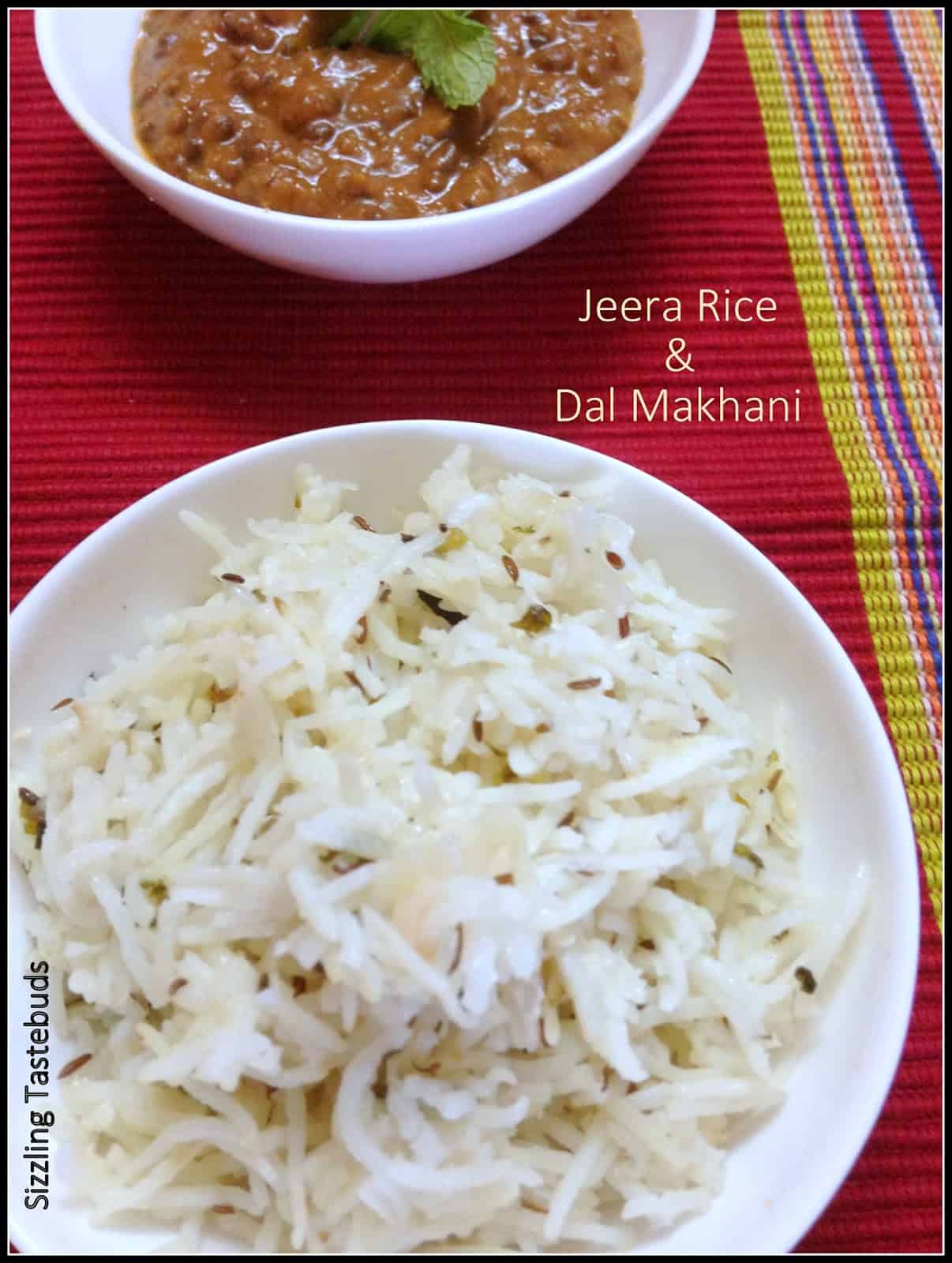 Pin
(B) Jeera Rice Recipe
Ingredients:
Cooked
rice – 2 cups, fluffed to separate the grains.
Oil
– 3 TBSP
Jeera
/ Cumin Seeds – 2 tsp
Salt
– to taste
Bay
leaf – 1 no
Method:
1. In a
large pan, heat oil. Add the bay leaf and cumin and sauté till cumin turns
slightly brown.
2. Add the
salt and cooked rice and stir vigorously till a nice aroma arises.
3. Transfer
to serving bowl.
Notes:
If not using cooked rice : In a large pan, heat oil and season
with cumin and bay leaf, add soaked and drained raw rice, Fry for a min or two.
Then add salt and mix. Add slightly warm water in the ratio 1:2 (1 cup rice : 2
cups water) and cook covered till rice is done. Fluff with fork taking care not
to break the grains.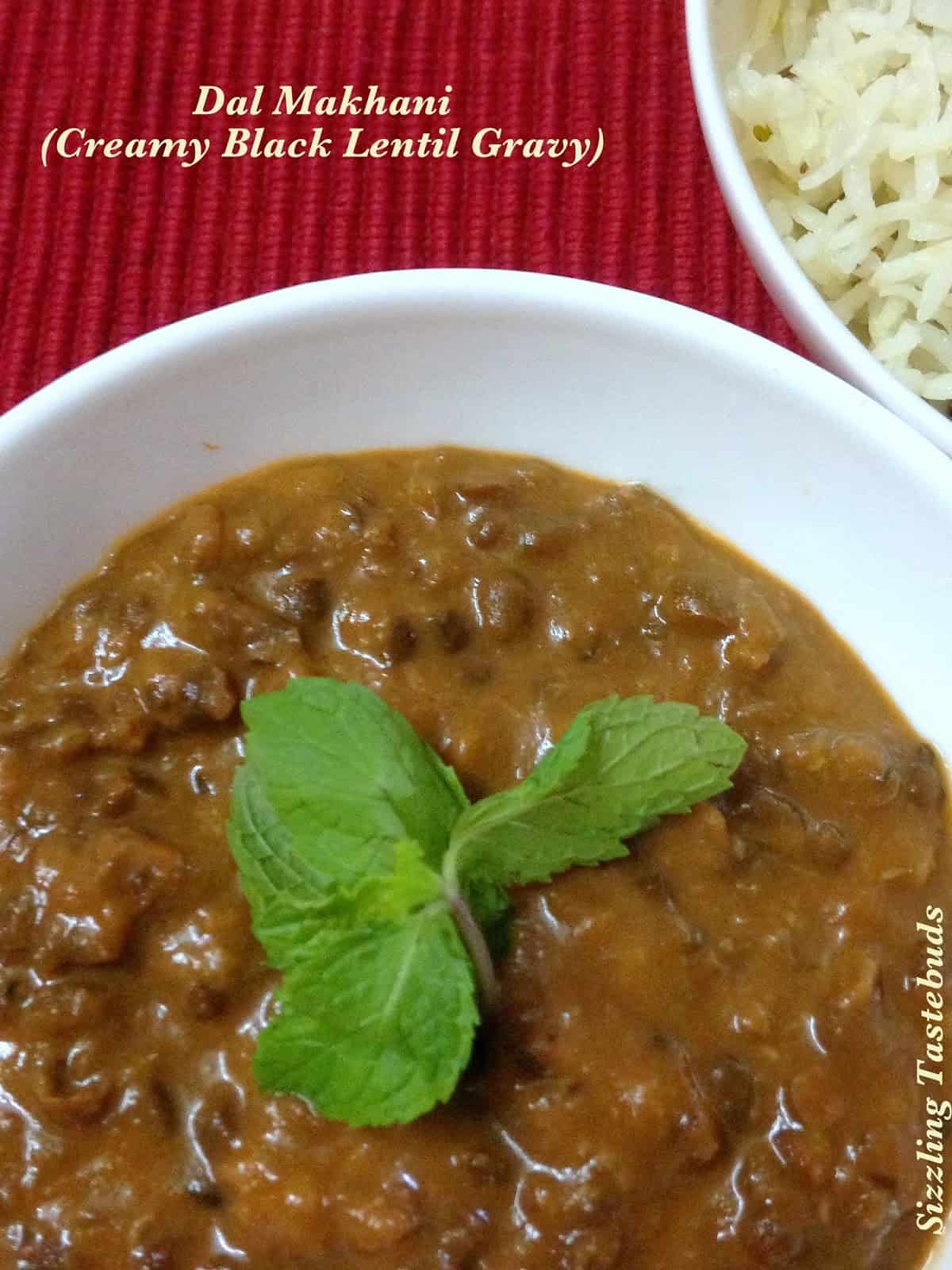 Pin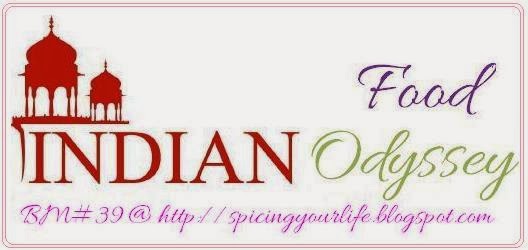 Pin
Check out the Blogging Marathon page for the other Blogging Marathoners doing BM# 39