Very coincidentally, yesterday was Hanuman Jayanthi (or the birthday celebrations of Lord Hanuman, who has been venerated throughout the latter part of the Ramayan – an Indian epic as a super powerful Monkey God).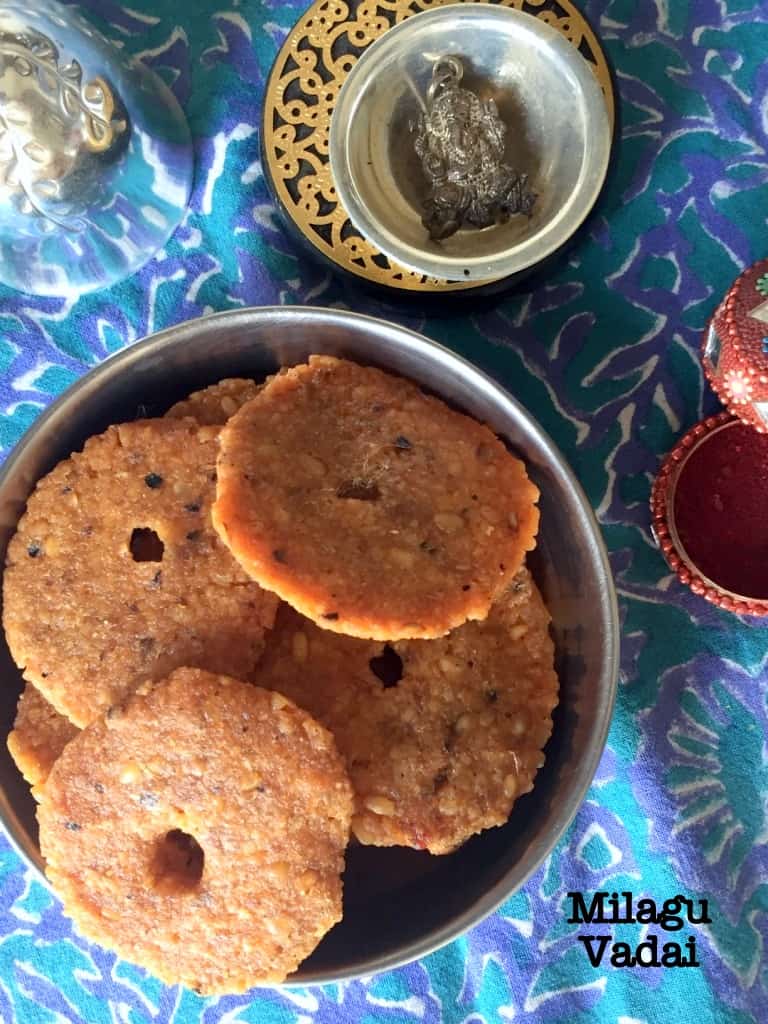 The Hindu Panethon has many such Gods in their repertoire, and this Milagu Vadai (deep fried fritter made
with lots of black pepper and split black gram) is a special offering to Lord Hanuman. We all loved it, and thanks to this recipe, we now can enjoy making it at home too !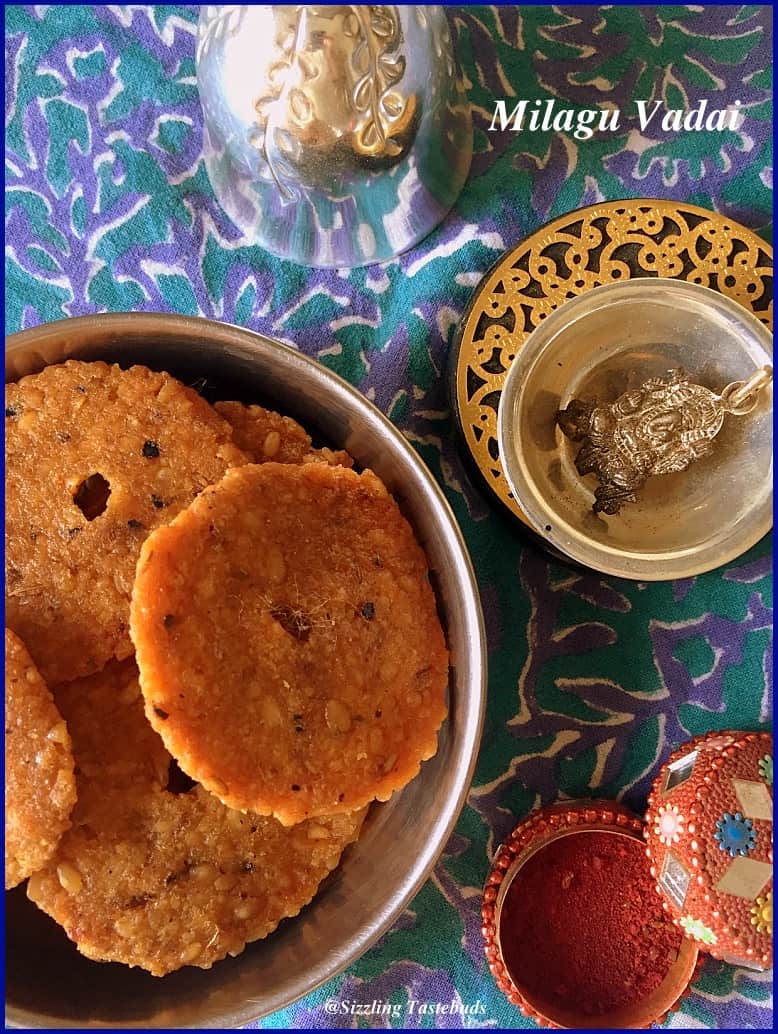 Its really too addictive, and after the Naivedyam (offering) to the Lord, it was us humans who munched
upon these. Occassional deep frying in the name of God does seem ok, doesn't it ?
Other Naivedyam recipes you might like are – Ellogarai (Ellu Saadam / Sesame flavoured rice)
Recipe source : Here
Prep time : 1 hour, Frying
time : 15 mins ; Makes : 15
Type : Naivedyam / Prasadam (offering to God)
Milagu
Vadai / Anjaneyar Kovil Vadai
(South Indian deep fried
fritter with black split gram and black pepper)
Ingredients:
· Black
Urad dal (split black gram – I used it without the husk) – ½ cup
· Rice
flour – 1 TBSP
· Moong
Dal (split yellow gram) – ½ tsp (optional)
· Salt
– to taste (about ¾ tsp)
· Milagu
/ Black pepper corns – 1 TBSP
· Jeera
/ Cumin – ½ tsp
· Oil
– to deep fry – 2/3 cup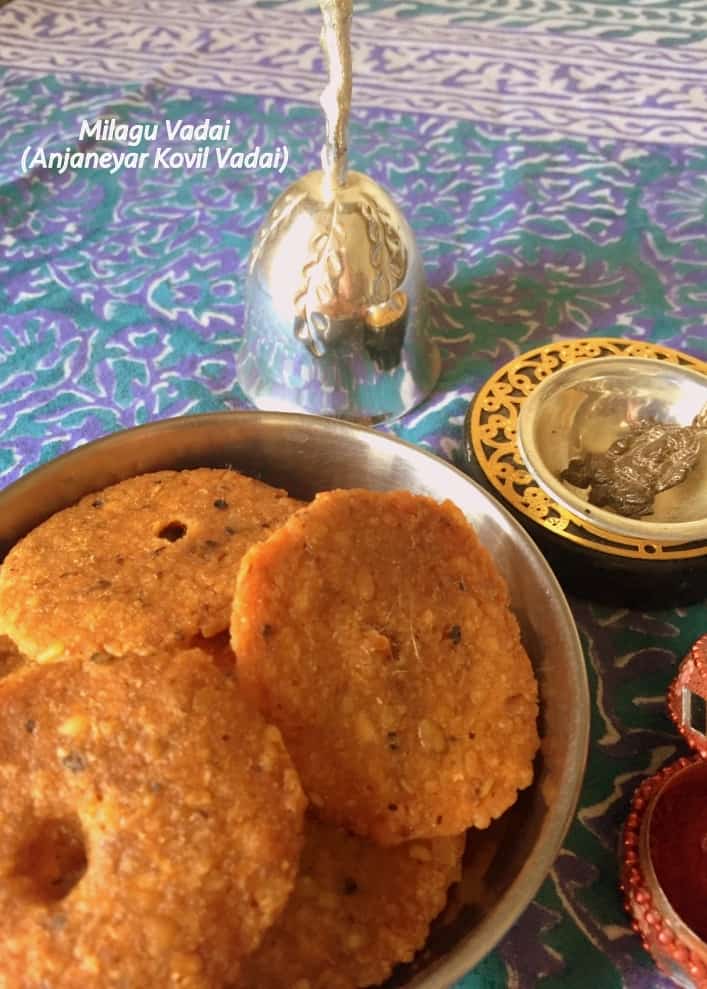 How to make:
Soak Urad dal in warm water for 30-40 mins.
Soak the Moong dal separately in another small
bowl for 15/20 mins . Drain.
Grind the drained Urad to a slightly coarse
consistency (unlike you would grind smooth for Idli batter). Add the soaked and
drained Moong dal and mix well.
Powder the pepper and cumin coarsely.
Add this to the ground Urad dal. Add in the rice flour and salt.
Now add a TBSP of hot oil and mix well. The batter should be fairly thick
and not loose.
Meanwhile heat the oil on medium in a deep kadai / frying pan.
Pinch out a portion and with the help of a greased hands,flatten
out to a thin vada on a thin plastic sheet.
Make a hole in the centre for even frying.
Once the oil is hot, fry a batch of these vadais without over
crowding the pan on medium heat.
Flip them gently once one side is done. When the hissing sound of
the oil stops and the vadais turn golden brown, gently take them out and drain on paper towels.
Finish the rest of the batter.
Offer to God as Naivedyam / Prasad and store in an airtight
container.
Stores well for 1 day on countertop.
If there are any leftovers, goes amazingly well with rice and
rasam / sambhar the next day

J