Serious Baristas would agree that "Good communication is just as stimulating as black coffee, and just as hard to sleep after." Well,I don't drink either coffee or tea (except an occasional green/herbal tea). My coffee-loving family tells me often that I am missing out a lot without either of the beverages, but I don't miss either of them, having not drunk both since childhood.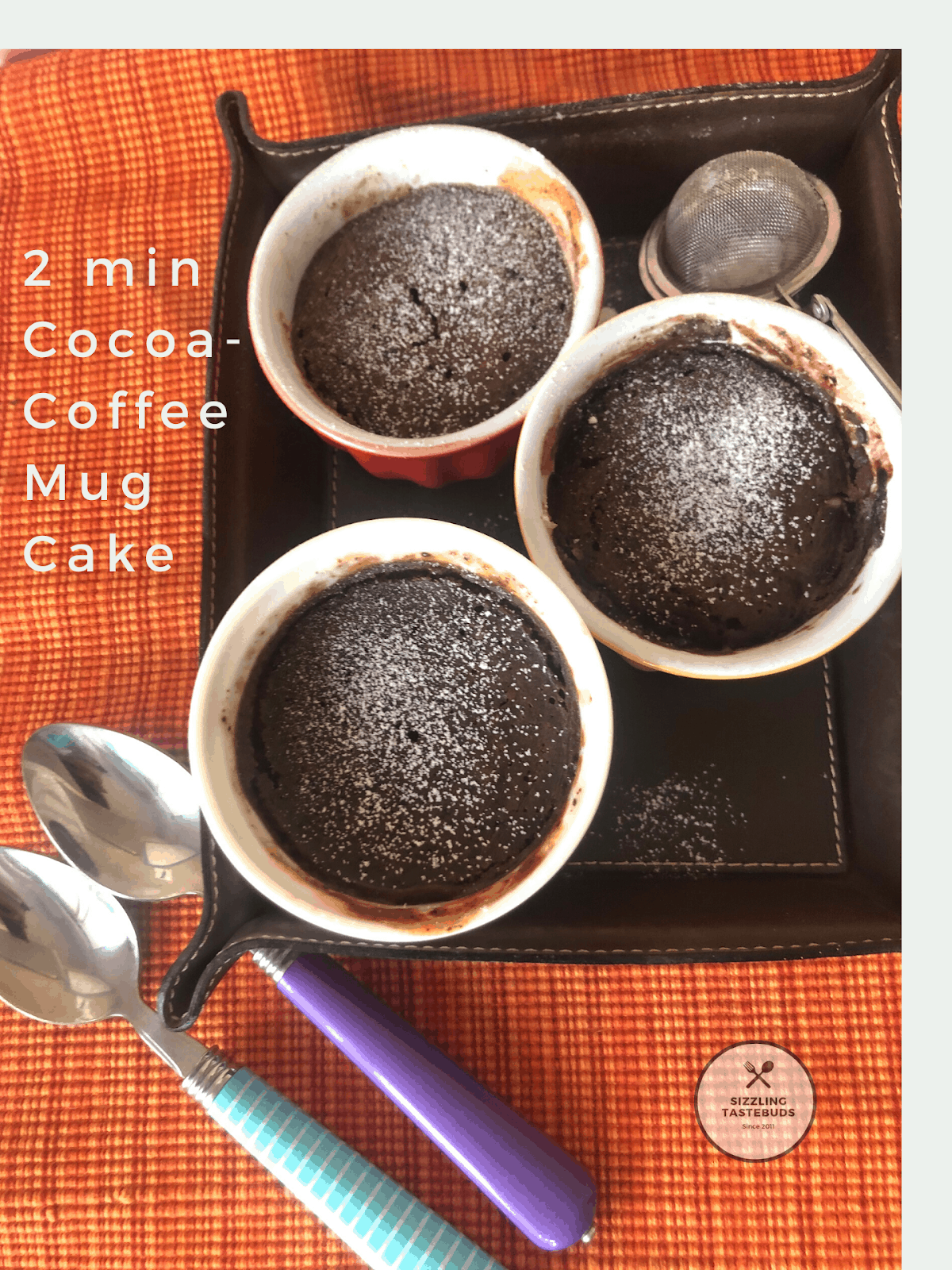 Pin

Ahem! If you are done rolling your eyes,I make it up with baking / cooking with Coffee for small, impromptu celebrations at home. And for the record, I make excellent South Indian Filter Coffee for others at home without which no self-respecting TamBrahm would start their day 🙂

So, today's dessert came rather as a welcome surprise for my family who were served this coffee-rich dessert within minutes of wrapping lunch. My little one was the most excited and my coffee-loving (critic of a) husband declared it a roaring success. Mind you, he takes his Affogato, Mochiatto and Espresso as seriously as South Indian Filter Coffee. The elder girl had made a Dalgona Coffee Cake with Choco chips recently – a recipes which I intend to share soon !



Well, if you have 5 mins of prep time and 2 mins to watch over, you can beat all the midnight sugar cravings post dinner or even make a quick treat during this #lockdown. I have used Instant Coffee powder here, but you can use any variant you have. You may also serve it with Vanilla Ice Cream or topped with Rich Chocolate sauce
Pin



The best part of this recipe is you can exercise portion control (the most difficult part of any dessert) and make it in a jiffy whenever those choco-coffee cravings kick in ! In fact, it took me more time to write/edit this post than it took to me bake it:)



Sasmita gave #LoveforCoffee theme for #FMBH. She has an amazing eye for capturing beverages, and her food styling is something worth emulating.




Pin for later

Pin


Prep time – 5 mins | Bake time – 2 mins | Serves – 1


For each serving, add a mix of the following. Just repeat the steps and quantities for X number of servings


What you require and how to make: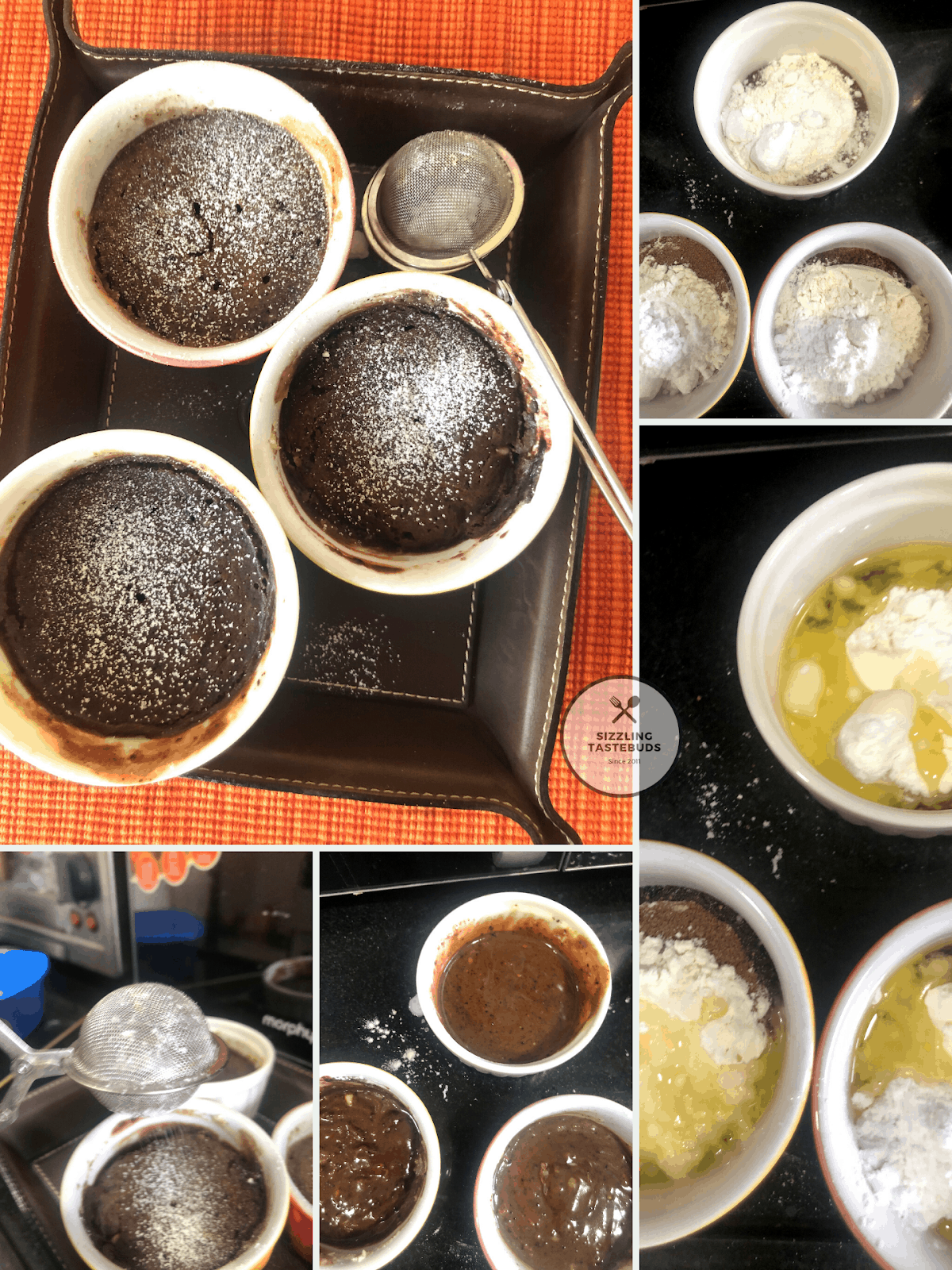 Pin


Sift 2 TBSP all purpose flour, 1 TBSP Cocoa pwdr, 1.5 TBSP powdered Sugar, 1 tsp Instant Coffee granules, 1/8 tsp baking powder. To this dry mixture, add 2 TBSP milk, 1 TBSP oil and a few drops of vanilla essence. Mix well.
Pour into ramekins / microwaveable coffee mugs. Sprinkle choco chips on top if desired.
Microwave for 1 min. Let it stand for 10 seconds.
Microwave for 30 secs more. Check with toothpick, if it comes out clean, let it stand for 10 more seconds in the microwave . serve immdly after that.
If it doesnt (owing to quanities made or quality of cocoa / milk etc), microwave for 20-30 seconds more.
It should be done in max 2 mins, give or take a few seconds
Serve in the same ramekins or topped with ice cream / chocolate sauce.
I served it wit drizzled confectioner's sugar.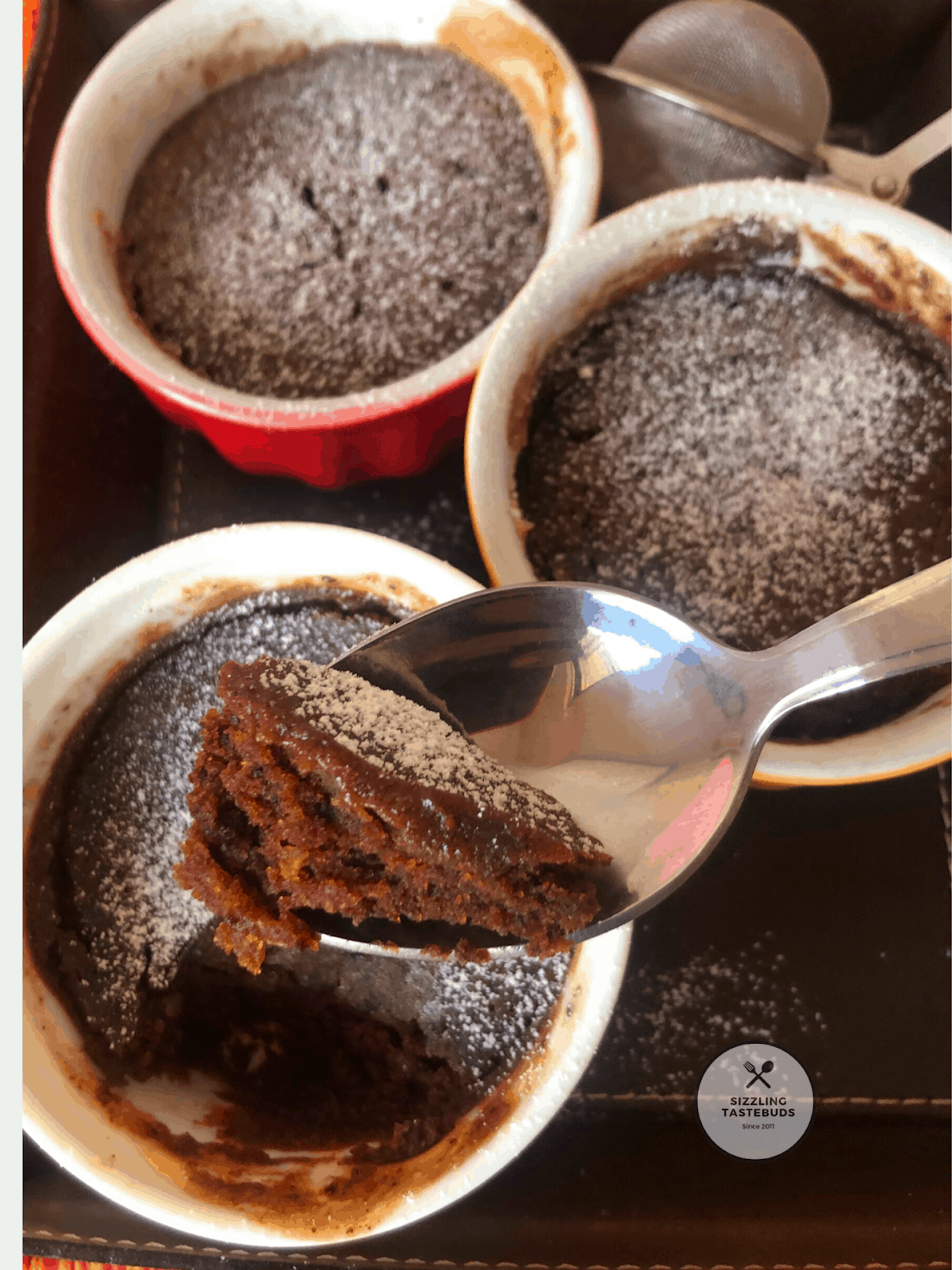 Pin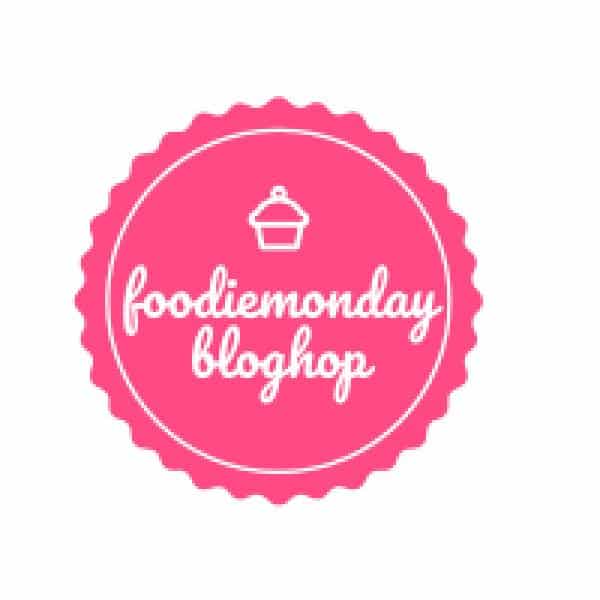 Pin