In Kannada, Uppu means salt, and sajjige means semolina / rava/ sooji. This quick upma-look alike was made by grandmom every thursday and saturday for her palahaaram (fasting) when she wouldnt eat rice based dishes. In fact, she relished only this kind of upma even sans onions or garlic, especially when her ultra-orthodox elder sisters came over.
Come to think of it, both me and the younger one like this quick-to-make Sajjige a lot. the little one in fact calls this "Upma without seeds!!" Lol :-)) 
It requires exactly 10 mins and 3 ingredients. Let's see how to make this.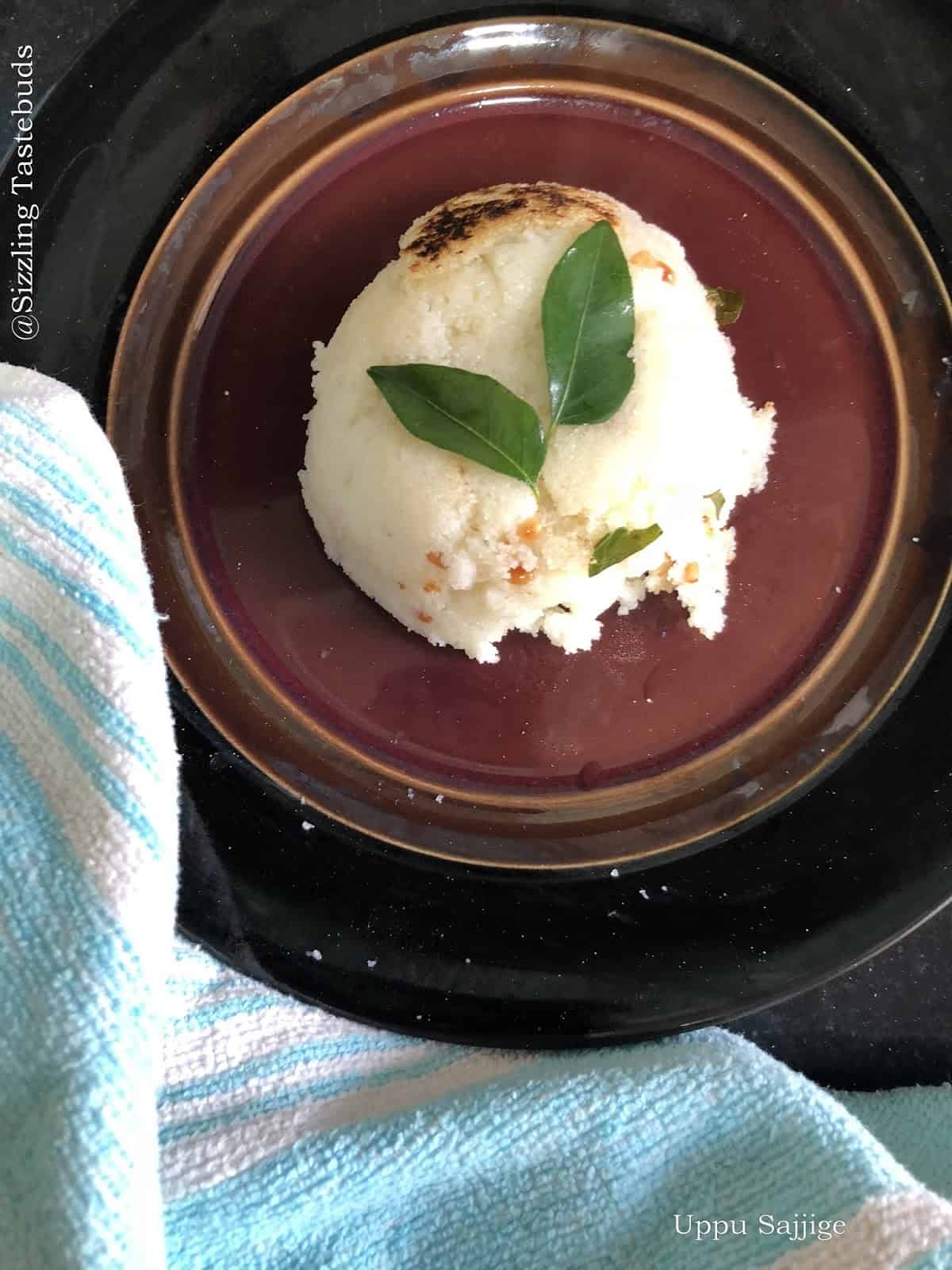 Pin

Prep time : 5 mins, Cook time : 5-7 mins, Serves : 1 (or two toddlers)

Uppu Sajjige – Karnataka style Semolina pudding

Course : Snacks or breakfast

Ingredients:

Fine Sooji – 1/4 cup

Ghee – 2 tsp

Salt – to taste

Hot water – upto 1/2 cup + 1 tsp

optional add-ins:

Urad Dal / split black gram – 1/2 tsp (opt.)

Hing / Asafoetida – a teeny pinch (opt. but recommended)

Curry leaves – a few (opt.)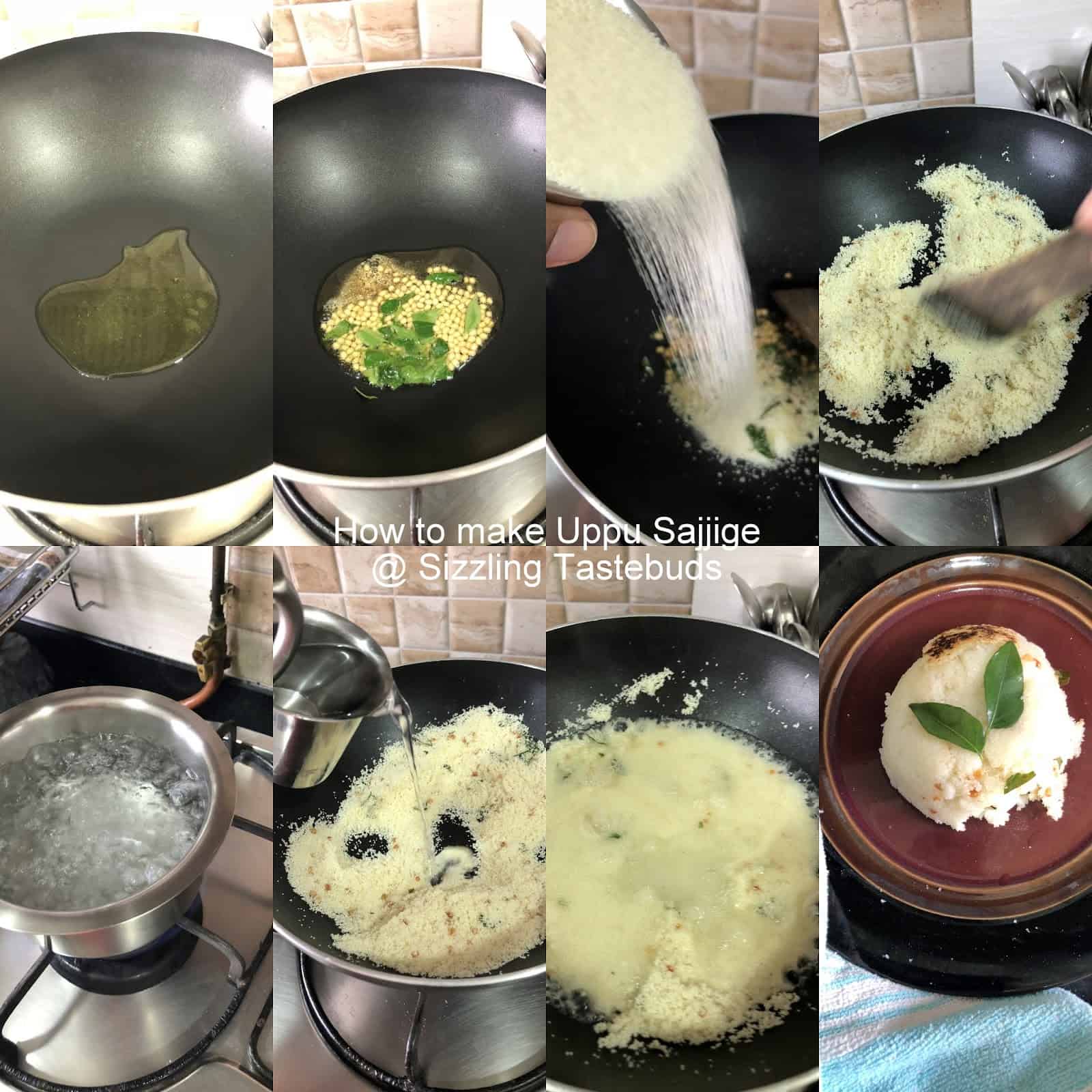 Pin

Method:

In a pan, heat half the ghee and roast the sooji on medum flame till nicely roasted. Keep aside in a plate. In the same pan, heat the remaining ghee, splutter the urad dal, curry leaves if using and hing till urad dal turns golden brown. Add the water and bring to a rolling boil, add required salt and slowly stir in the roasted sooji. Mix well to prevent any lumps. Cover and cook for 5-7 mins till soft and well done. Serve immediately.

This goes to BM # 85 under "Cook with 3 ingredients or less"
Pin