Planning for a kid's party ? Dhokla,
Idli, even Mini Pizza seems to be boring for kids these days for their #birthday, which is why
these Quick Onion Vadas are not only relished by kids, but also adults alike.
Really quick to make, all you need are few ingredients, and you will have your
lil guests eating this #snack to their hearts content 🙂 You could go the longer way by
soaking Urad Dal and making these, but for my kid's party this year, I used
readymade Idli Atta – and that makes it even softer and foolproof. 
Toss in a few veggies (or just onions)
of your choice, and you have a winner on hand. Sending these piping hot vadas
to BM # 29 Week 4 under Kids Delight Theme – Finger Foods, an event that am
hosting here at Sizzling Tastebuds. Team these with Green chutney or just plain
sauce, and you are set. so lets get cracking then ! Also sending to
Nupur's Whats with my
Cuppa 2, Soumya's CWS – Urad Dal,,
event by Priya, and to Monsoon
Temptations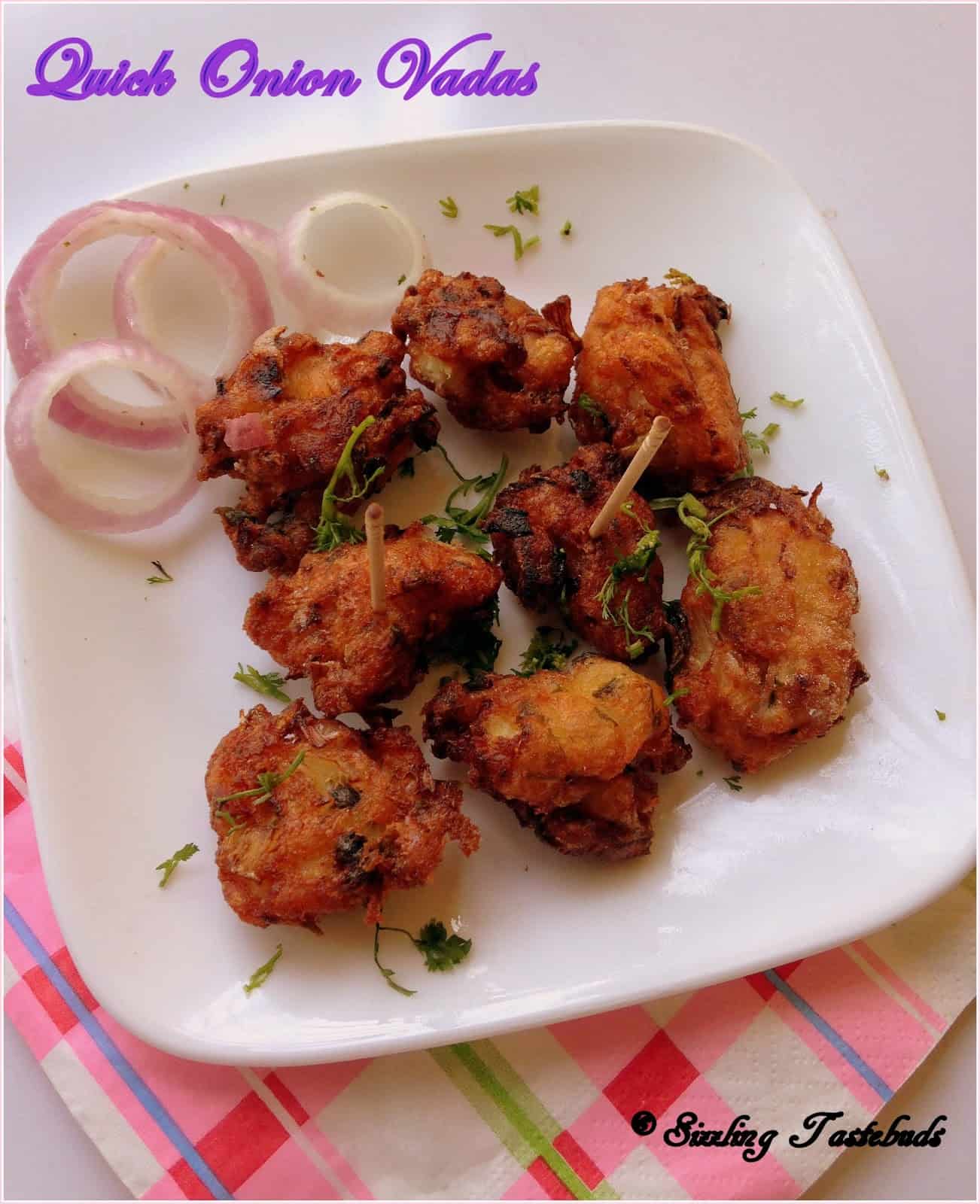 Pin

Prep time: 15 mins | Frying
time : 10 mins | Serves : 4

Serving Suggestions: Mint Chutney or Tomato Ketchup

Notes:

1) If not using readymade Idli batter,
soak 1 cup of Urad dal with 1 tsp of rice abnd ½ tsp of Methi for 6-8 hours,
soak grind and ferment to Idli batter consistency and then use. In that case,
add roasted sooji instead of Rice flour while making the Vadas

2) Make sure the Idli batter has not turned sour (that is, use as fresh a batter as possible)

Ingredients:
Idli Batter – 2 cups
Finely Minced Onion – 1/2 cup
Minced Green chillies – 1/2 tsp
(optional)
Coriander leaves – 2 tsp
Curry leaves – few
Minced Ginger – 1/2 tsp
Rice flour / Roasted Suji (semolina) –
2 TBSP ((this is to bring in crispiness 
Salt – to taste (remember, Idli batter
also has some salt)
Fennel / Saunf seeds – 1/2 tsp
Crushed black pepper – 1/2 tsp
(optional)
Oil – to deep fry (about 1/2 cup)
Method:
1) Dry roast semolina if using for 1-2
mins and keep aside
2) Mix all the ingredients except oil
and rest for 10 mins
3) Heat oil to medium heat, not smoking. Test
for right temperature by dropping in a pinch of the batter – it should rise to
the top and turn golden brown
4) Spoon out small portions of the batter
into the oil, and fry them in batches on low-medium heat till they turn golden
brown.
5) Drain on absorbent paper and serve hot.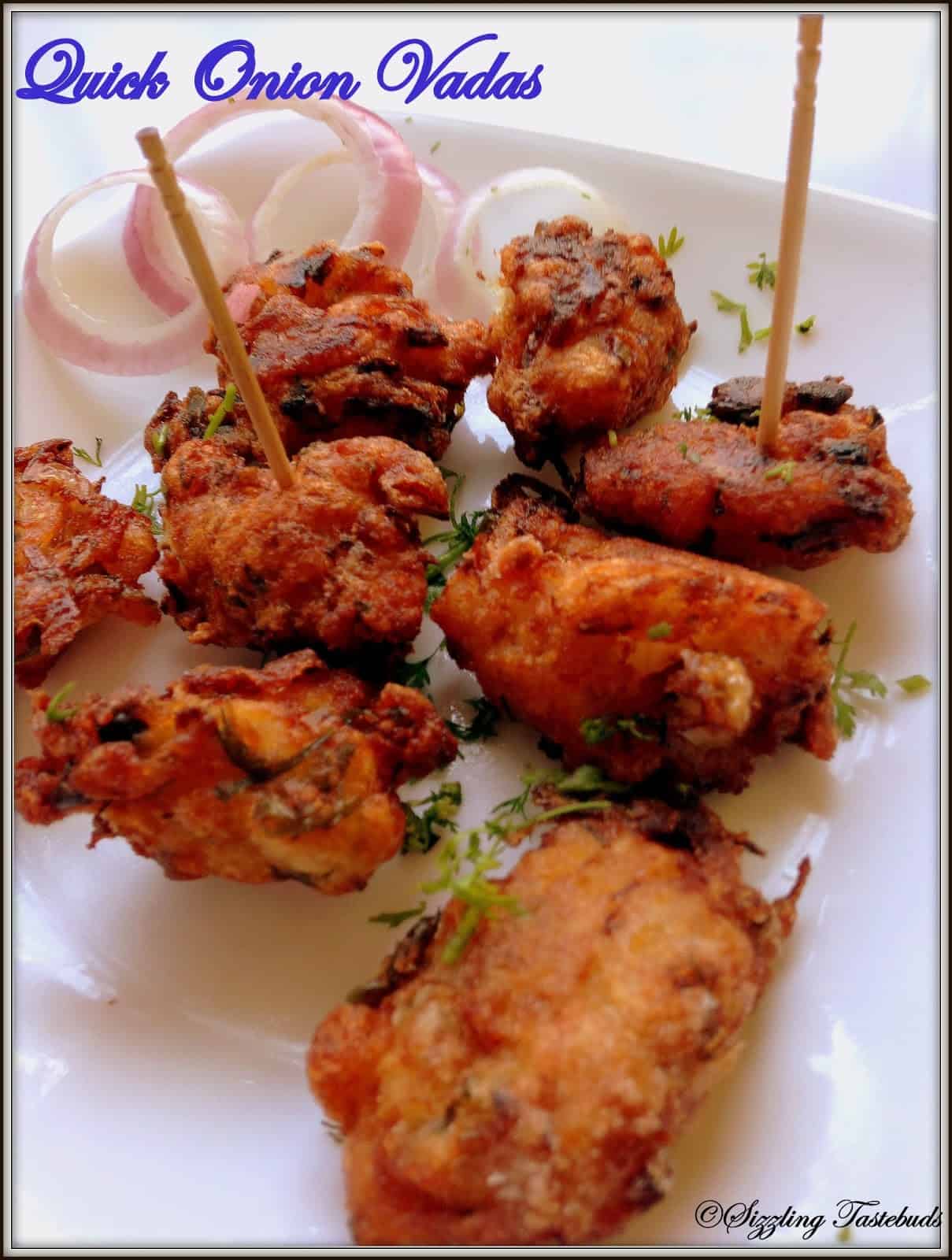 Pin