Soup happens to be the defacto vote for a quick appetiser for a weekend meal. Although I would like to make it (read eat it everyday), I am quite pleased to see over 15 varieties of soup already on this blog, and some more to be posted. Today's version is a easy, nutritious and healthy soup that can be made for toddlers or even pre-schoolers (dear sister – hope you are reading this !).
Cream used here is optional, and can be actually made vegan too.
Read notes at the end of this post for more details.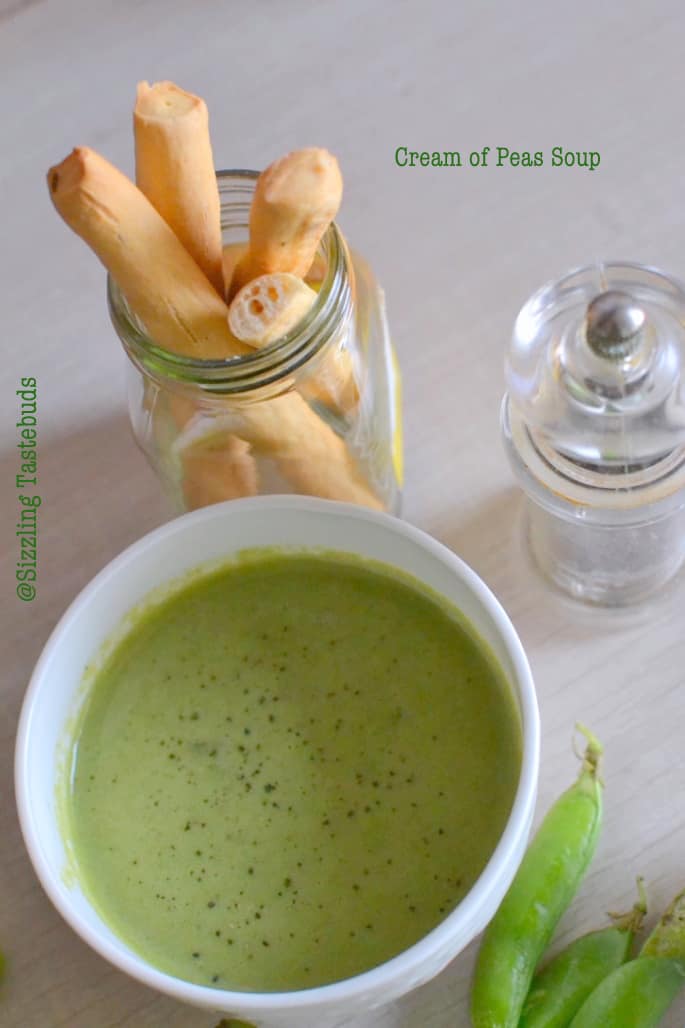 Pin
If you are a soup lover like my family, do check out the following options, and let me know what kind of soup your family likes.
Cream of Corn soup with Bell Peppers
Palak aur Badam ka Shorba (Spinach – almond soup)
Curried Cauliflower – lentil Soup
Cream of Corn soup with bell peppers
Beetroot Soup (Chukandar ka shorba)
Let's get to make today's soup. I used fresh green peas but I guess it works with Frozen peas as well, but the taste would vary.
Matar ka shorba – a light GF Cream of peas soup (can be made vegan)
Course : Snack / appetiser , cuisine : Indian
Protein source : Green Peas & Almonds
Prep time : 10 mins, Cook time : 10 mins, serves : 3
Notes:
Substitute cream here with almond or any other vegan milk
You can add a handful of cooked rice and puree it with the peas for a wholesome meal for toddlers / pre-schoolers. Else, you may add 3 tsp of mashed potatoes in place of rice.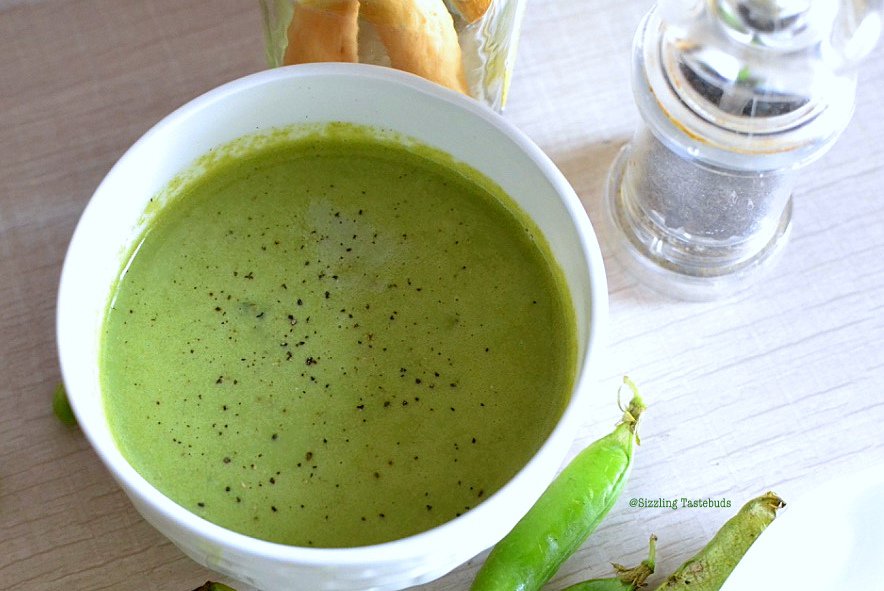 Pin
You would need:
Fresh peas – 200 gms
blanched almonds – 3 TBSP (or use 3 TBSP almond meal)
Milk – 1/2 cup
Cream – 1 TBSP
Salt and pepper – to taste
Veg stock – 2 cups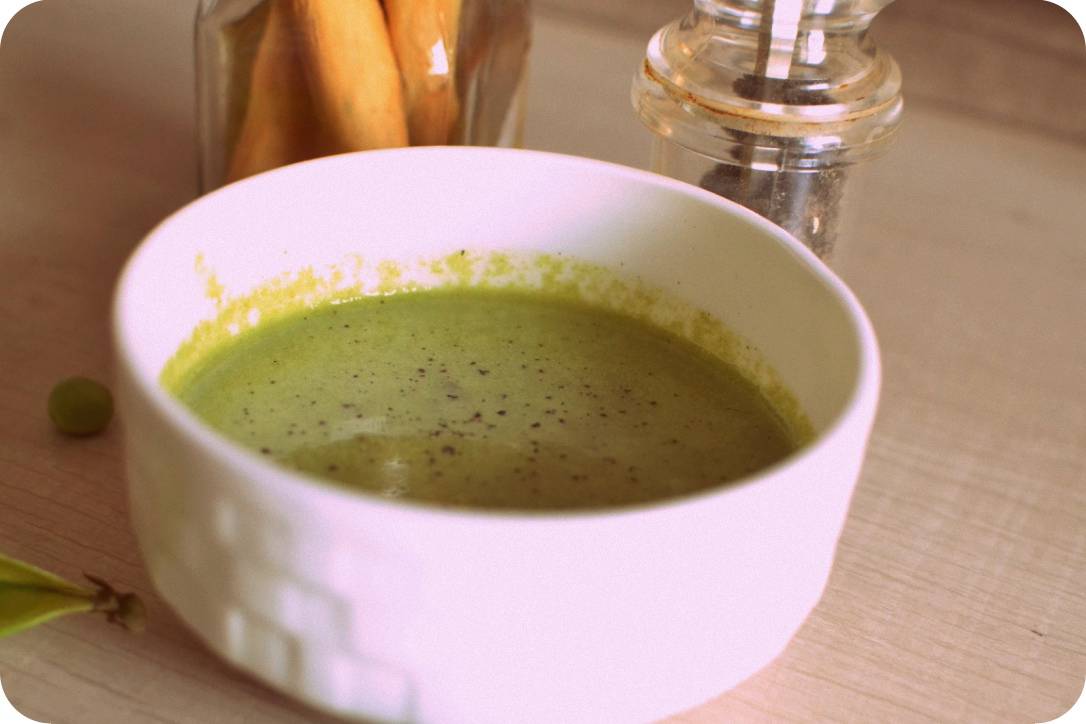 Pin
Method:
Pressure cook peas with a pinch of salt and sugar with 1/2 cup water and the blanched almonds for 2 whistles. Or simply boil them till tender.
Cool and puree. Do NOT strain.
In a soup pot, simmer veg stock with salt and pepper. Add the almond meal now if not using blanched almonds.
stir in the Peas puree. Let it simmer. tip in the cream and the milk.
Adjust spice and salt.
Finish with cracked pepper & Serve hot with croutons or any warm bread.
So far on this marathon, we have:
PinCheck out the Blogging Marathon page for the other Blogging Marathoners doing BM# 80