Besan or Chickpea flour is a versatile GF ingredient that lends itself to both Indian and non-Indian dishes beautifully. Made from grinding Channa Dal / Whole chickpeas, Besan (Hindi) / Kadalmaavu (Tamil) / Gramflour is a choice ingredient to make Bhajiyas (fritters) or Pakoras. Besan Cheela / Chilla is also called Besan Puda / Pudla.
For diabetics, GF and protein rich dishes make for a wonderful breakfast option. Given that this Cheela (or gram flour crepe) can be made in just 5 mins, I often make it for myself even for lunch. Add any veggies – think bottle-gourd (lauki) / grated carrots / chopped methi (fresh fenugreek) or even fresh dill (Suva bhaji) , this is a great breakfast that tastes yum as it is or with some ketchup / Coriander-mint chutney on the side.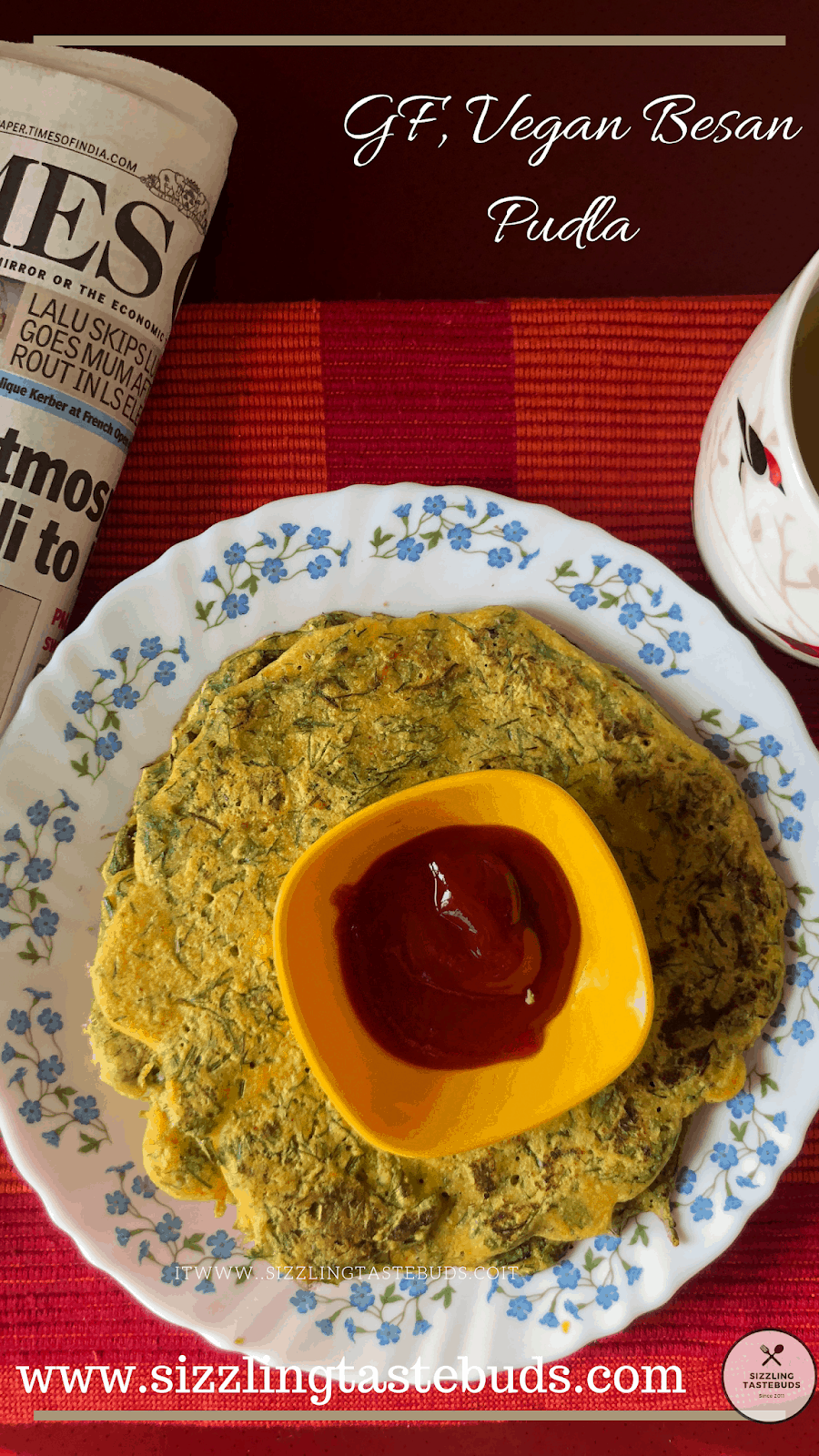 Do watch the youtube video embedded here and please leave your valuable comments too 🙂 Thanks !
Like the Vegan Tomato Omelette (eggless) or this Methi Besan Cheela , this too is a great option for Bachelors (bachelorettes included :p) or those living in a hostel / Dorm to rustle up something quick and healthy. 
Let's get to making thisBesan Cheela with Dill – a Vegan, GF delicious Breakfast / Snack.
Prep time – 5 mins, Cook time – 5 mins, Makes – 3 Cheelas (or Crepes)
What you need:
Gramflour – 1/2 cup
Water – 2/3 cup (or as required)
Salt – to taste
Red chilli powder – 1/2 tsp (can sub with grated ginger + finely minced green chillies)
Chopped fresh Dill leaves – 2 tsp (can sub with fresh fenugreek or coriander leaves too)
Toasted Sesame seeds – 1/2 tsp
Turmeric – 1/4 tsp
Roasted Cumin powder – 1/2 tsp (opt. but recommended)
Cooking / baking soda – 1/8 tsp (optional)
Oil – for making the Cheela (approx 1/4~1/2 tsp per Cheela)


PIN FOR LATER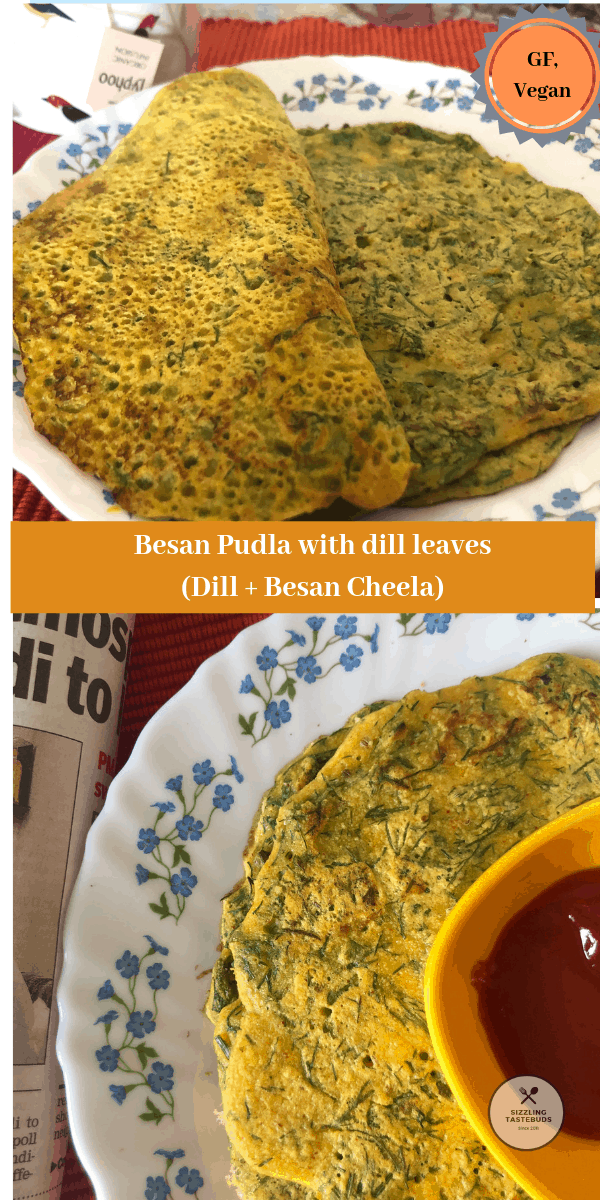 How to:
Whisk all the ingredients except dill. Make the batter to a flowing consistency – not too thick or too thin. Add the dill leaves, let it sit for 5 mins.
Pour a ladleful onto a heated tava, don't spread too thin, drizzle oil around the sides. Let it brown around the edges, flip once and let it cook for 1 more min
Serve hot with green chutney / sauce. 
If you are like us who love Gujarati Cuisine, check out the following Gujarati recipes on the blog:
Undhiyu | Oondhiyu – Gujarati Undhiyu | Decadent Side dish | How to make Undhiyu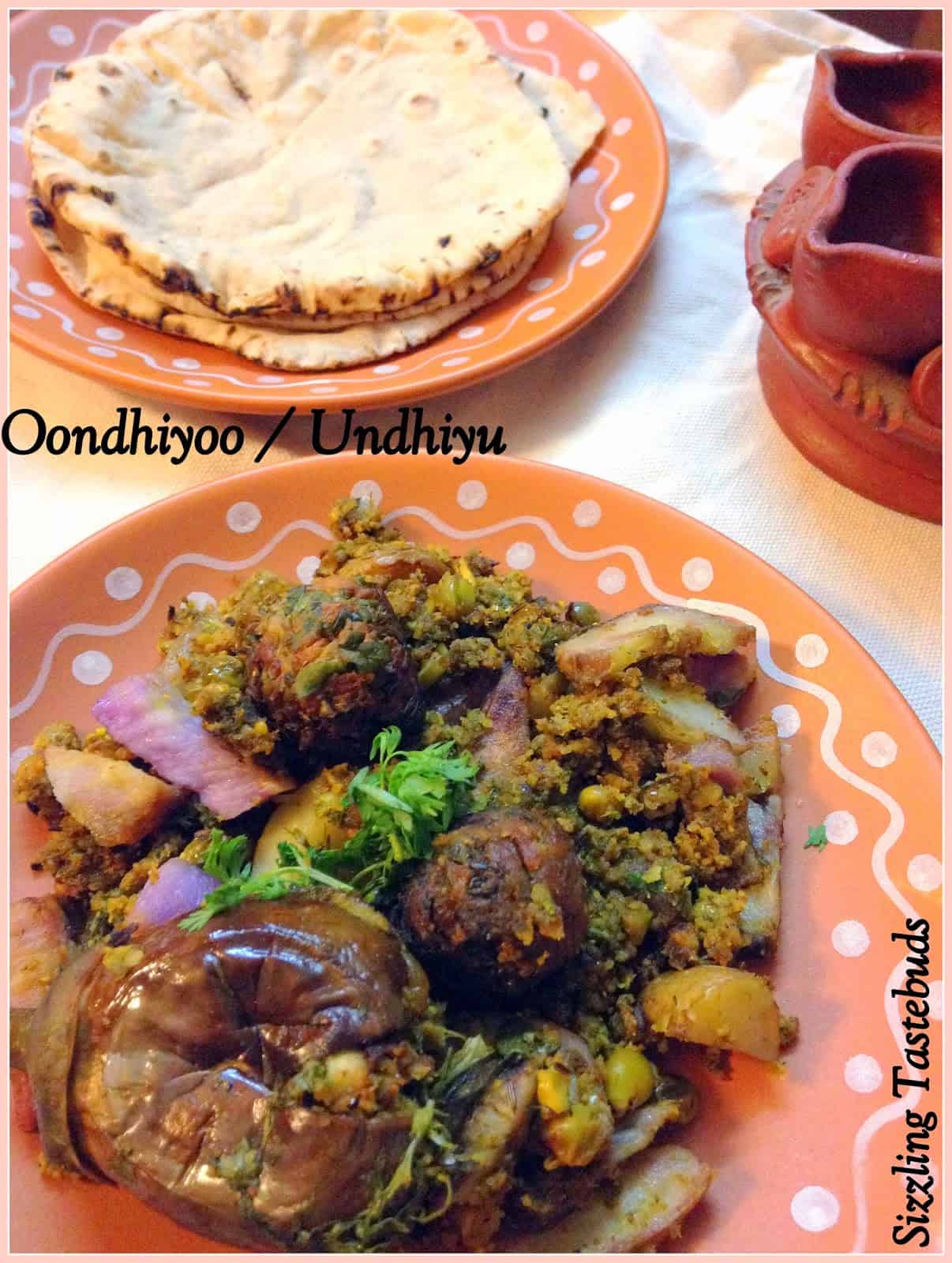 Dabeli | How to make Kutchi Dabeli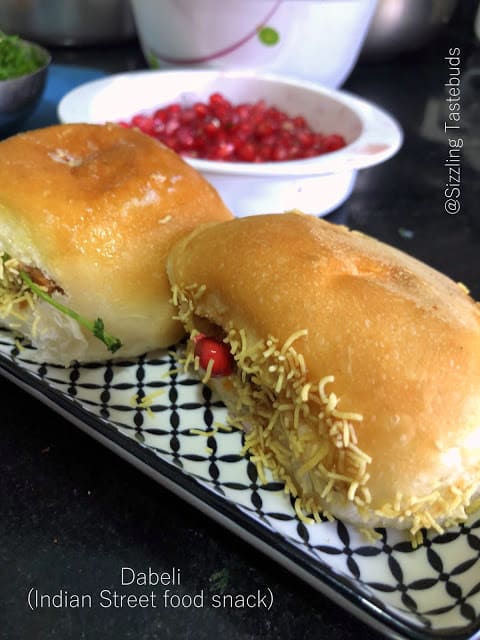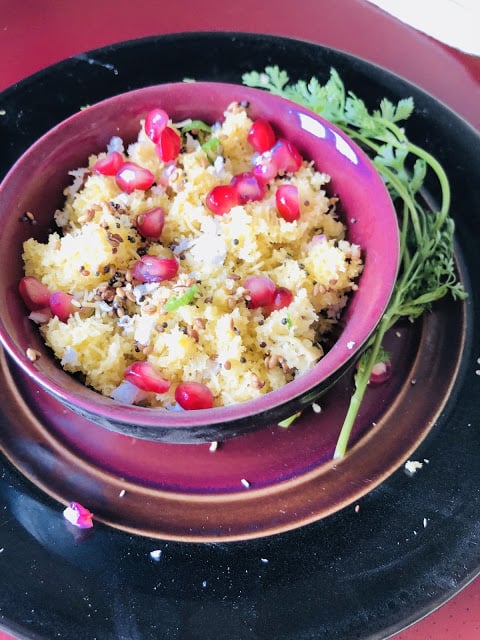 Oats Methi Dhokla | Easy Steamed Dishes