Honestly, am hooked to Brown Rice now. When I got a small bag of this from a friend who is into organic foods, I didnt know how to use this, much less how it tasted. Although I remember my sister recommending Brown Rice Pilaf that she had made years ago.Now thanks to Blog Hop Wednesdays, I finally got to make Brown Rice Dosa or Brown Rice Crepes.I was paired with Divya and she had an yummy recipe on her blog. I didnt use the Oats though and modified the proportions a bit. Although apprehensive of using a new ingredient, we ventured into it and loved it! I am sure this wholegrain will now stay on my grocery list, albeit in a lesser proportion than we use normal white rice (yup,we South Indians are voracious Rice eaters, in many forms I guess -boiled,puffed,normal,beaten). So, this definitely is a keeper, and look forward to hearing from you readers as to what all you make with Brown rice 🙂
This breakfast dish goes to Radhika's Let's Cook – Rice event, Cooking Challenge – Tamilnadu by Vidhya along with Blog Hop Wednesdays, Vardhini's New U, Jyothi'sHealthy & Hearty
Soaking time : 6 hours, Grinding time : 30 mins. Fermenting time : 10 – 12 hours (or overnight)
Makes: Approx 20 – 25 dosas (or crepes)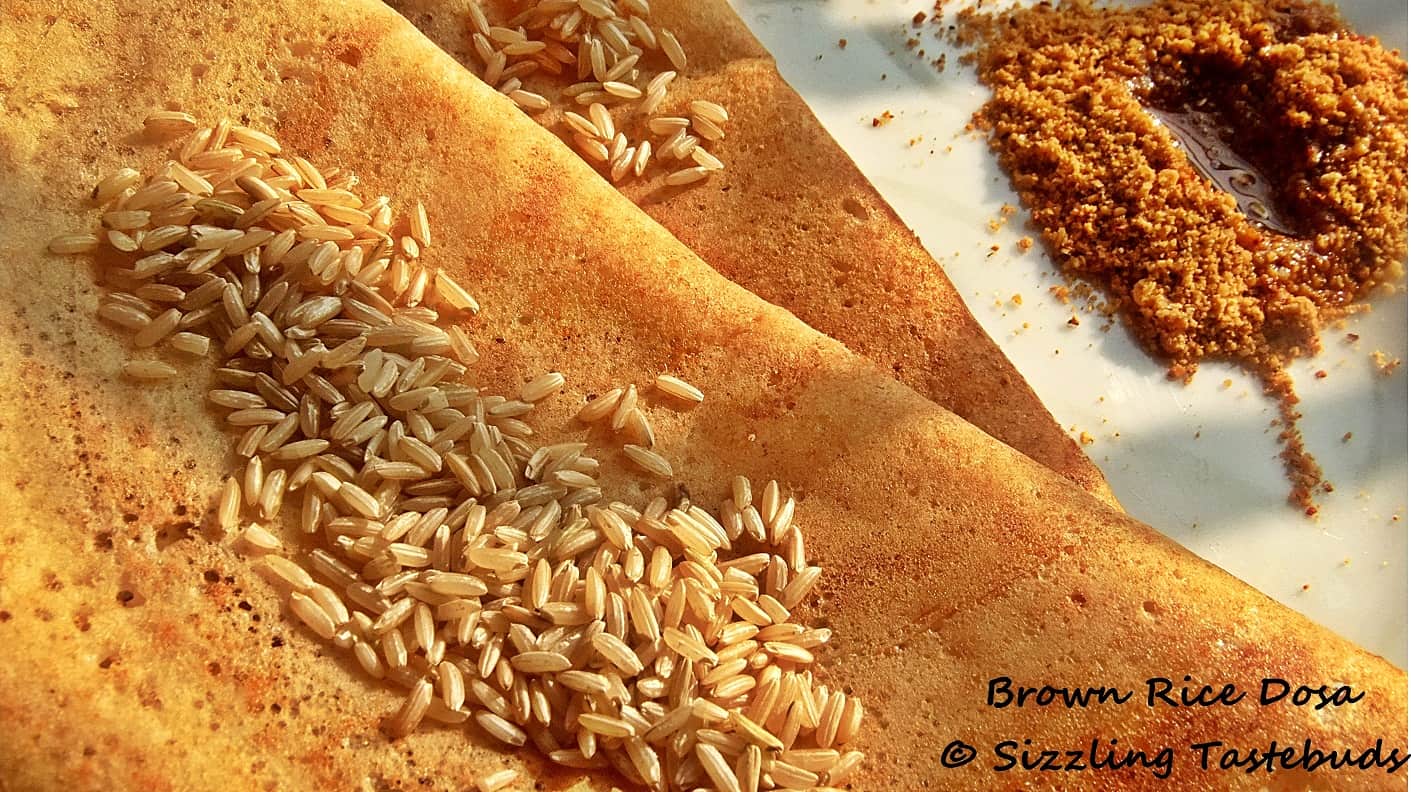 Pin

Ingredients:
Brown Rice – 1.5 cups
Poha / flattened rice – 3 TBSP (optional, but it totally fluffs up the batter)
Methi / fenugreek seeds – 1 tsp
Urad dal – 1/3 cup (may be half a handful more also)
Salt – for the batter
Method:
1) Wash and soak the rice along with fenugreek and poha for 6 hours
2) Wash the dal once and soak for 3 hours
3) Grind separately to a smooth batter and mix both batters thoroughly with your hands with required salt (I am told that using the hands rather than a beater / slotted spoon helps the batter ferment better)
4) Ferment for 10- 12 hours or overnight
5) In the morning, using a ladle mix the batter thoroughly (Tip here for all batters on idli / Dosa: If you are not using the whole batter the same day, squirrel away half the freshly fermented & mixed batter rightaway to use the next day. That way you get super soft idlis and dosas on both the days, else the dal sinks to the bottom with used batter and the 2nd day's Idlis / Dosas aren't as spongy)
6) Heat a tava/ skillet on medium heat.
7) Take a ladleful of the batter and spread on the hot tava.
8) Drizzle oil around the dosa and cook on both sides flipping once.
9) Serve hot with any chutney or Molagapudi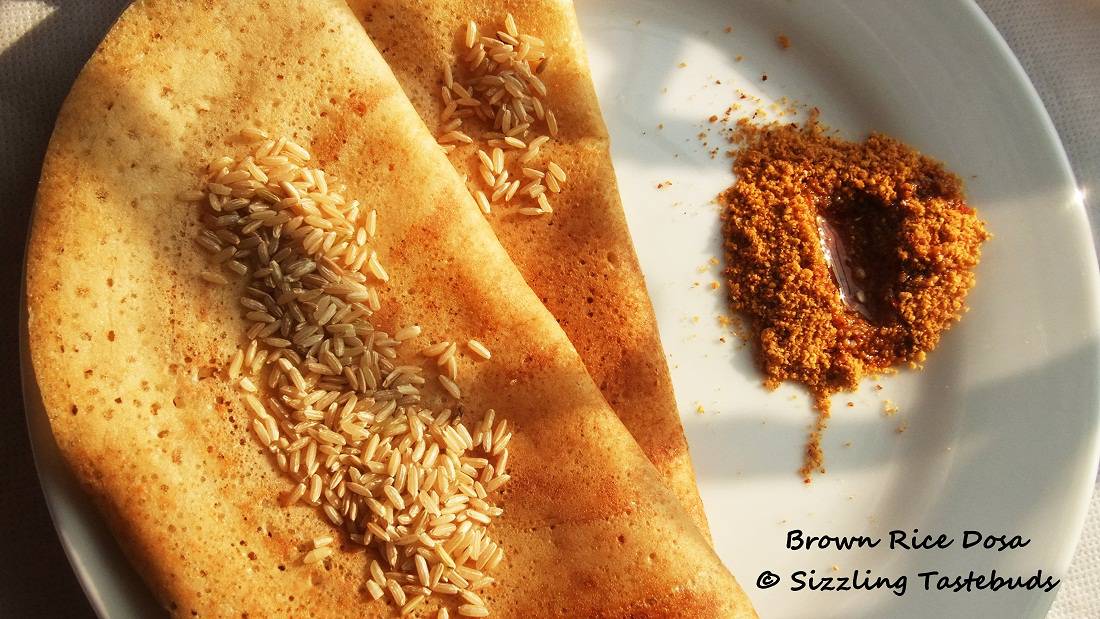 Pin