The
next in this series under Bachelor Cooking / Cooking for one is Tomato Omelette. Till many years ago, I always
thought Omelette meant making them with eggs, and when I saw it on my elder kid's
school lunch menu. A few searches and I was ready to make them. 


This is a great
breakfast / snack or even a filling dinner , especially when one is pressed for
time – requires very little time and ingredients. So, a filling vegan & Gluten free breakfast is taken care
of with this yummy and tasty Tomato Omelette. 


With a little prep, it can be
dished out in less than 15 minutes if cooking for oneself . How easy is that ?
Lets check out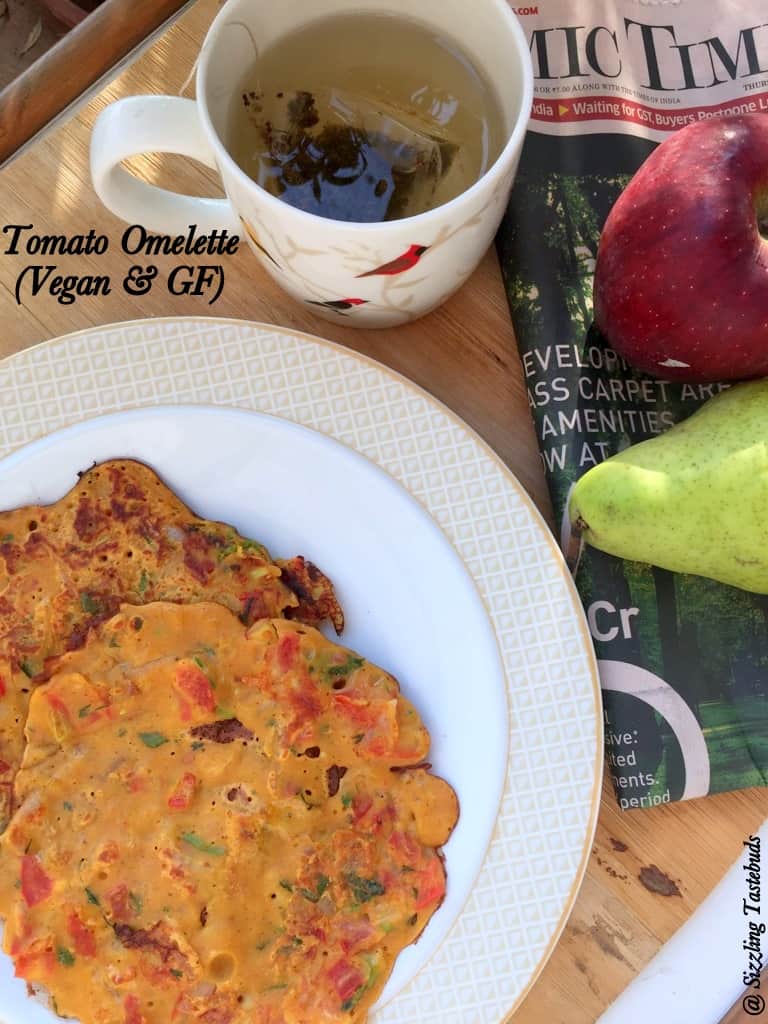 Pin

Prep
time: 10 mins | Cook time : 15 mins | Serves : 1 (makes 2 omelettes)

Tomato
Omelette – easy breakfast or snack

Spice
level : medium, difficulty level : easy; cuisine :Indian

Serving
suggestions : Toast, ketchup / sauce and any beverage.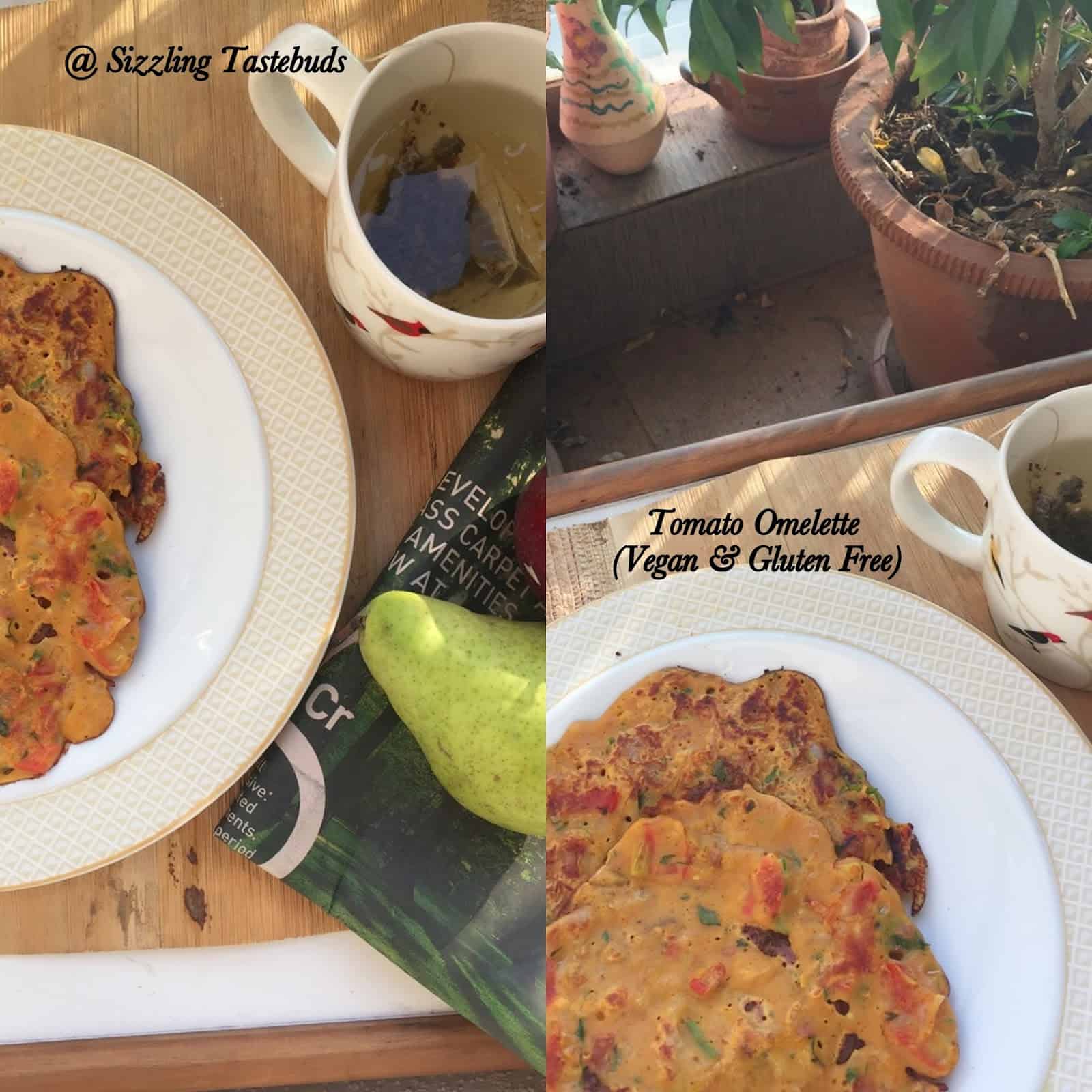 Pin

Ingredients:
Besan
/ gram flour – 1/2 cup
Water
– less than 1/4 cup
Onion
– 1 minced fine
Tomato Ketchup/ sauce – 1 TBSP (optional, but recommended)
Ginger – grated – 1/2 tsp (optional)
Tomato
– 1 minced fine (deseed and chop)
Coriander
leaves, curry leaves – a handful (chopped fine)
Green
chillies – 2 nos (or 1/2 tsp red chilli powder)
Turmeric
powder – a dash
Salt
– to taste
Garam
Masala powder – 1/2 tsp
Oil
– to fry the Omelette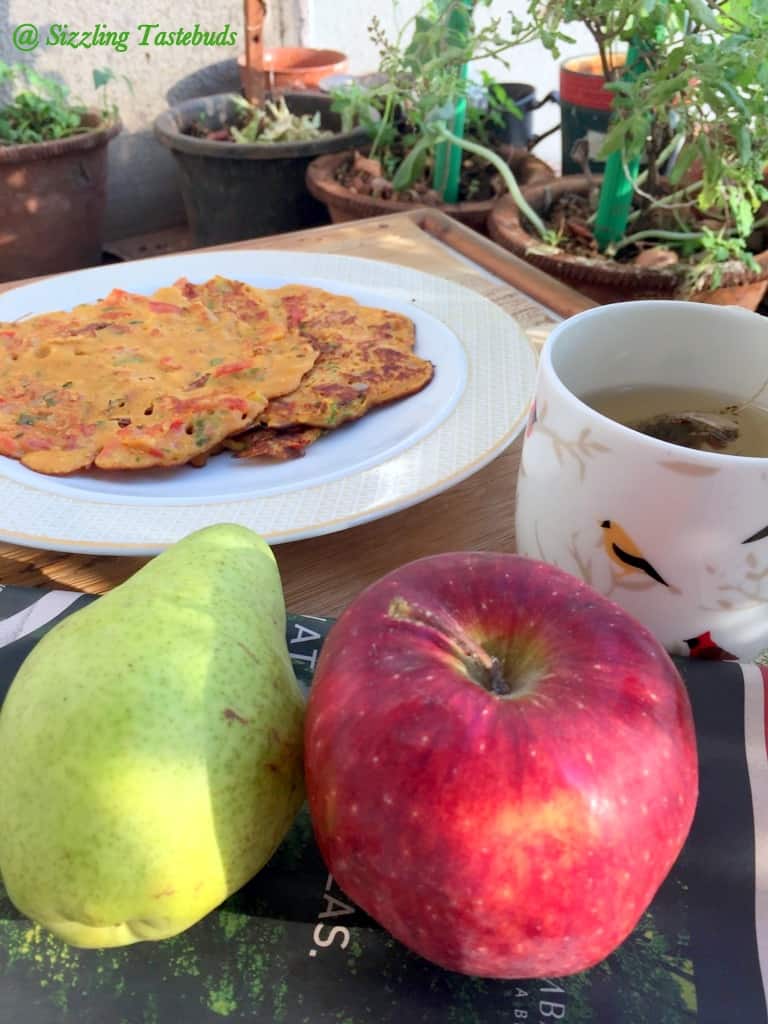 Pin
Method:
Mix
all ingredients (except oil) to a thickish but flowing batter. 
Grease
a tava and heat to medium heat.
Take
a small ladle of the batter and spread it like a pancake. Drizzle oil around
and a few drops on the pancake.
After
2-3 mins, flip it and roast on the other side. Use oil again if required.
Once
done, serve it with toasted bread, sauce and coffee.