Life has
its strange twists and turns. I was supposed to post something else for Day 3
of wraps and rolls and the weather god kept playing havoc, it turns so dark
even at 5pm. So after multiple futile attempts, although the recipe was written
and ready, I got to finally make these Mini Choco Coconut rolls which , well,
disappeared as fast as it was made. These are similar to the No Bake Choco-Nutty bars I
made last month, but is totally nut free. 
A little
chocolate, lots of love and some patience, and u have these beauties that warm
the heart of any kid. So these Choco Coconut rolls are almost sugar free and
healthy to bite into. My younger one was very impatient, so she kept opening
the refrigerator to bite into these, so given a little more settling / chilling
time, I would have got perfect spirals. But the kids didn't give a damn as they
munched upon these. You really can't go wrong with chocolate, can you ? 
Hope you
enjoyed the treats with Wraps and rolls theme on Blogging Marathon this week,
with Corn Crusted Pizza Pinwheels, Vietnamese Spring rolls and today's Choco
Coconut Rolls.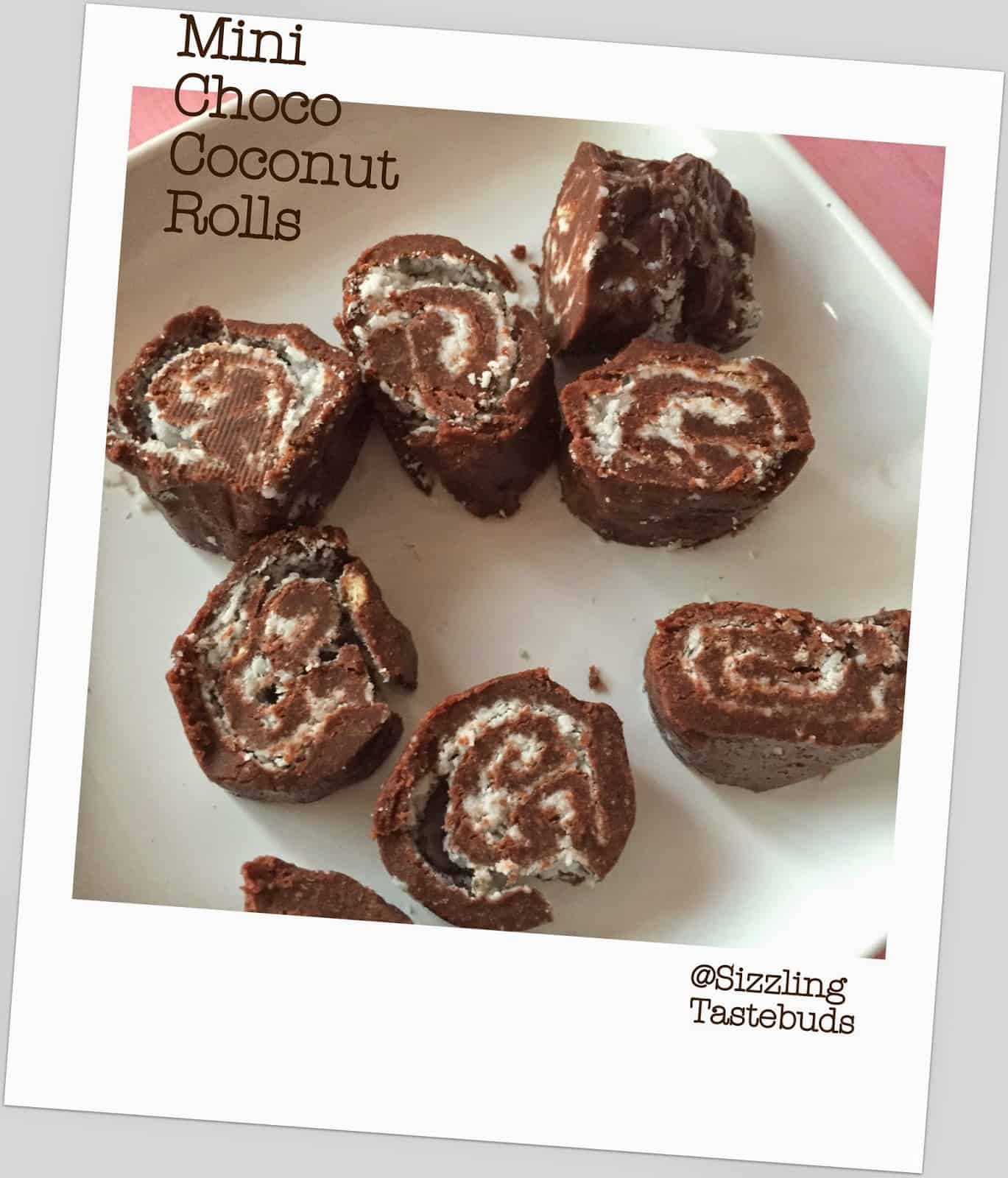 Pin

Prep time :
10 mins | Chilling Time : 1 hour min (no cook)

Makes : 2
dozen mini spirals

Ingredients:
Marie biscuits
– 15 to 20
Dark cocoa
Powder – 3 TBSP (I used Dutch processed Valrhona)
Condensed
Milk – 3 TBSP (It can take 2 tsp more)
Ghee – 2
tsp
Powdered
Sugar – 3 tsp
Desiccated
coconut – 4 tsp
Vanilla
essence and elaichi powder (optional)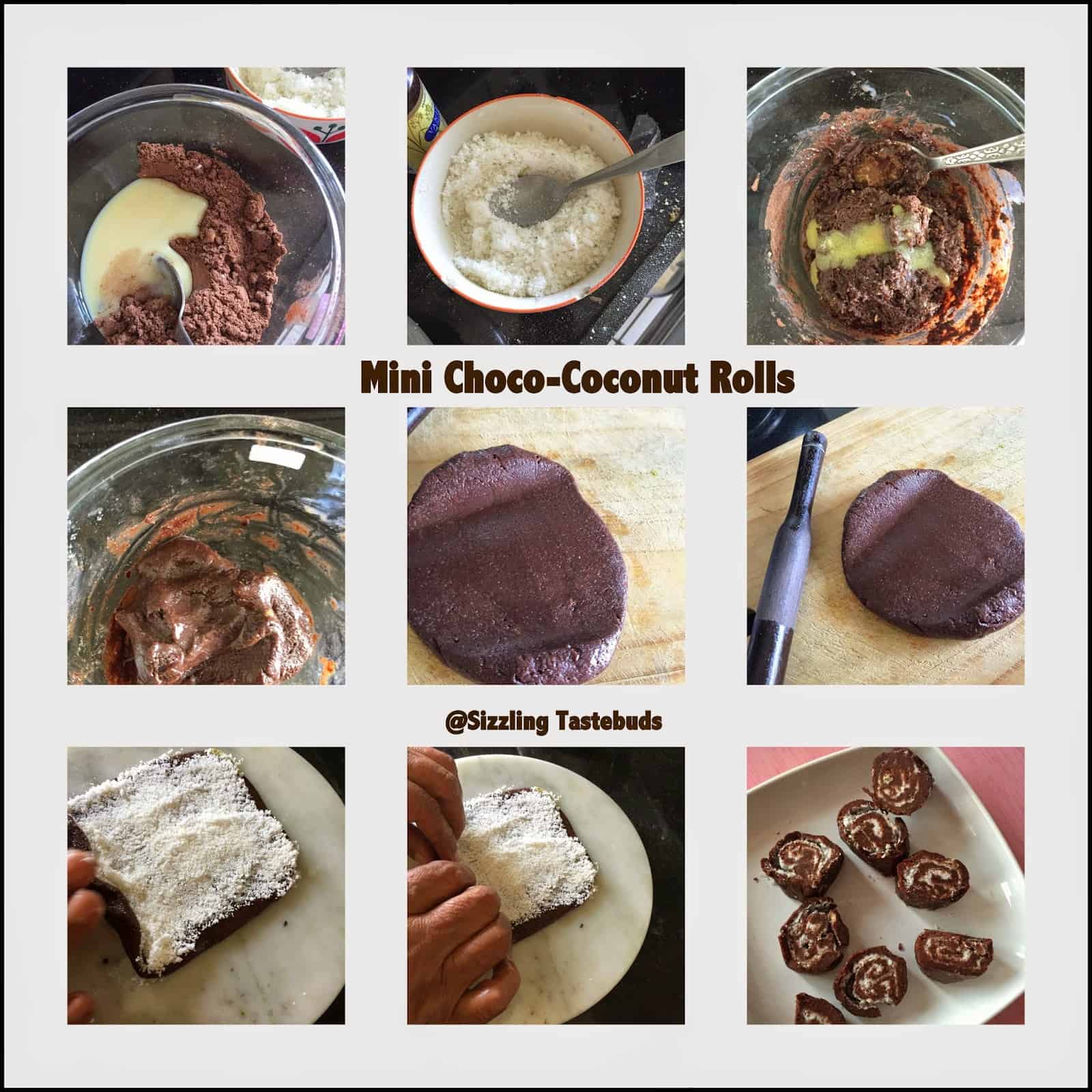 Pin

Method:
Powder the
biscuits in a blender till smooth. In a bowl, add these powdered biscuits, toss
in cocoa powder and half of the powdered sugar. Mix well. Now add the 3 TBSP of
condensed milk , ghee and mix to a soft dough., Keep covered for 5 mins.
 In another
bowl,  mix the desiccated coconut, rest of the powdered sugar, essence,
cardamom powder (if using) and 2 tsp of the condensed milk. Mix lightly so that
the mixture doesn't fall apart.
 On a
greased surface, roll out the chocolate dough into round or square shape. Toss the
coconut – sugar mixture and spread evenly with a spatula or flat spoon. From
one end, roll quickly but firmly into a log shape. Pinch and seal both ends so
that the filling doesn't fall apart
 Now wrap in
cling film or foil and refrigerate for 1 hour minimum. unwrap and cut into
thickish roundels. Serve immediately.