Happy to host Anu's SYF & HWS – Cook with Spice Series with Coriander seeds from 5th Feb – 5th Mar at this blog with the chosen spice – Coriander.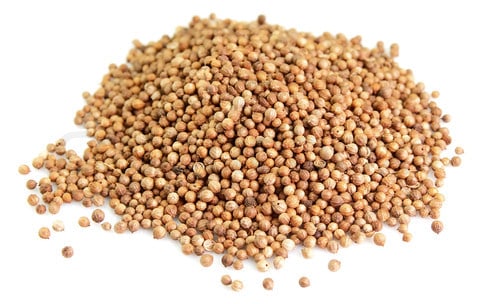 Pin
Wikipedia tells me "The dry fruits …of the Cilantro plant.. are known as coriander or coriandi seeds. In India they are called dhania. The word coriander in food preparation may refer solely to these seeds (as a spice), rather than to the plant itself.The seeds have a lemony citrus flavour when crushed, due to terpenes linalool and pinene. It is described as warm, nutty, spicy, and orange-flavored.It is commonly found both as whole dried seeds and in ground form. Seeds can be roasted or heated on a dry pan briefly before grinding to enhance and alter the aroma. Ground coriander seed loses flavor quickly in storage and is best ground fresh. Coriander seed is a spice in garam masala and Indian curries, which often employ the ground fruits in generous amounts together with cumin. It acts as a thickener. Roasted coriander seeds, called dhana dal, are eaten as a snack. It is the main ingredient of the two south Indian dishes: sambhar and rasam. Coriander seeds are boiled with water and drunk as indigenous medicine for colds.Outside of Asia, coriander seed is used for pickling vegetables. Coriander, like many spices, contains antioxidants, which can delay or prevent the spoilage of food seasoned with this spice. A study found both the leaves and seed to contain antioxidants, but the leaves were found to have a stronger effect.Coriander juice (mixed with turmeric powder or mint juice) is used as a treatment for acne, applied to the face in the manner of toner.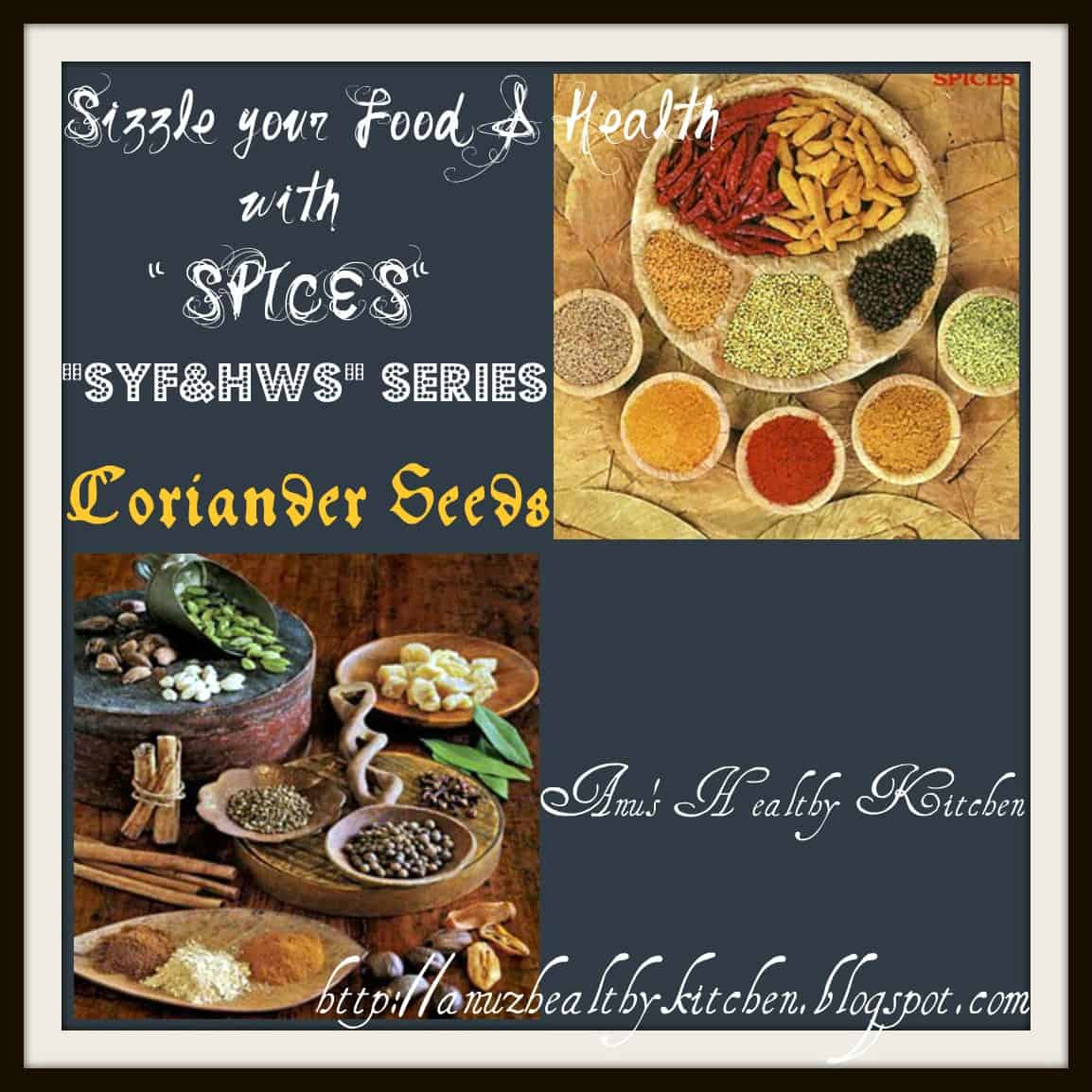 Pin
So, do send across your delicious entries using Coriander in whole or powdered form. For this event, only the dried form of coriander may be used for all your entries. Let's don our cooking caps and sizzle this event with more entries…
A small recap on how to send your entries..
1. Bloggers and Non-Bloggers are welcome to send in any number of recipes, archived ones
need to be re-posted and linked to this PAGE and Anu's event announcement PAGE.
2. Use of LOGO is mandatory, which will help to spread the word.
3. Non-bloggers can send in the recipe [email protected].
4. Event starts on Feb 5th and ends on Mar 5th.
5. Link as many vegetarian and egg free recipes as you want to using the linky tool. In case of any issue linking, please drop me a line at – [email protected]
Looking forward to receive wonderful recipes…
Anu is also looking forward to future hosts for this event. In case you are keen to do so, do drop her a line at [email protected]