As mentioned in my Brownies with Ice Cream post, this recipe is adapted from Harini's recipe which I think I have baked so many times now with some variation. If you are looking at a healthy way of satiating your sweet tooth, head here. Multigrain, choco chips, eggless – it cant get any better than this :-))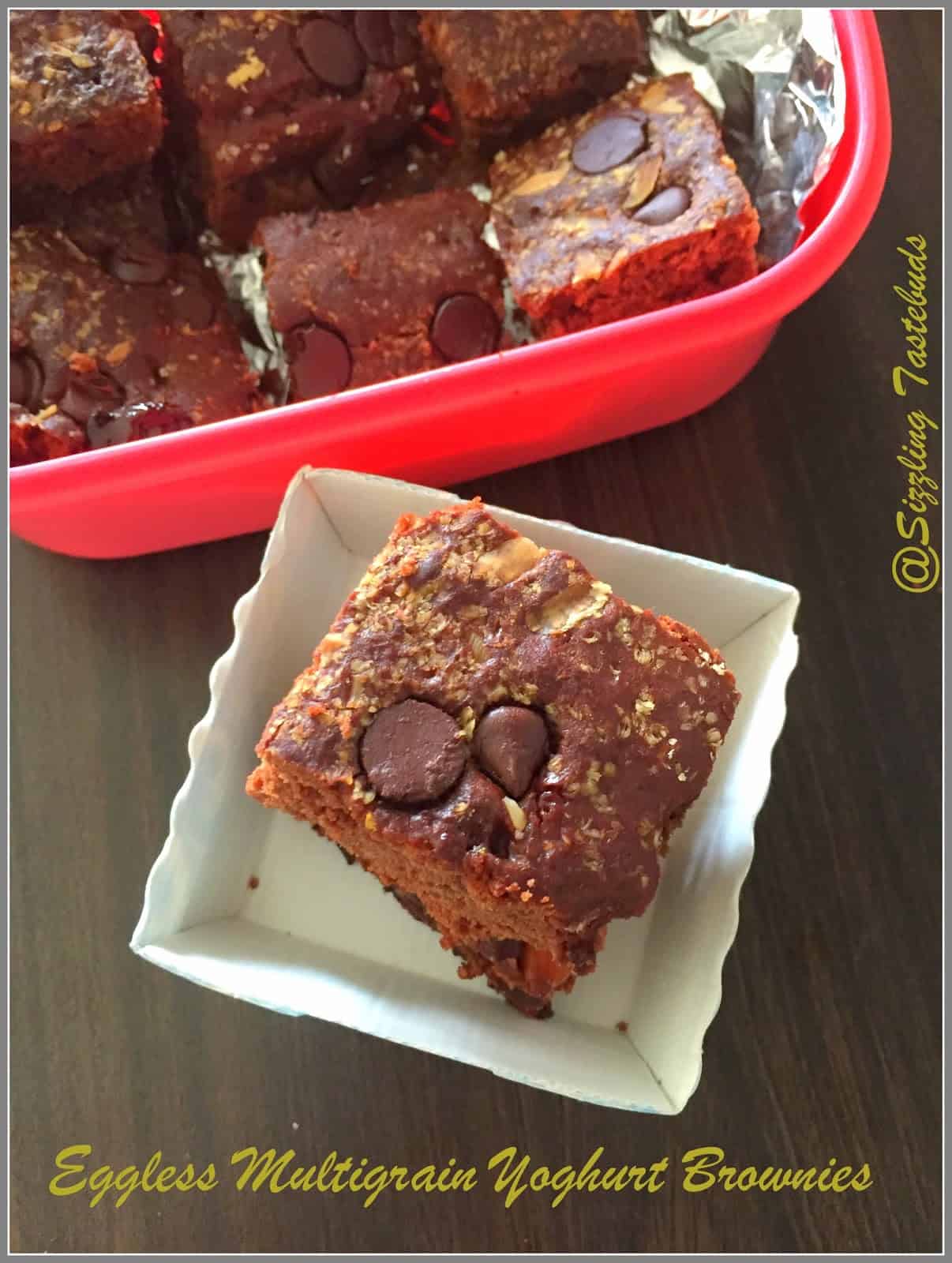 Pin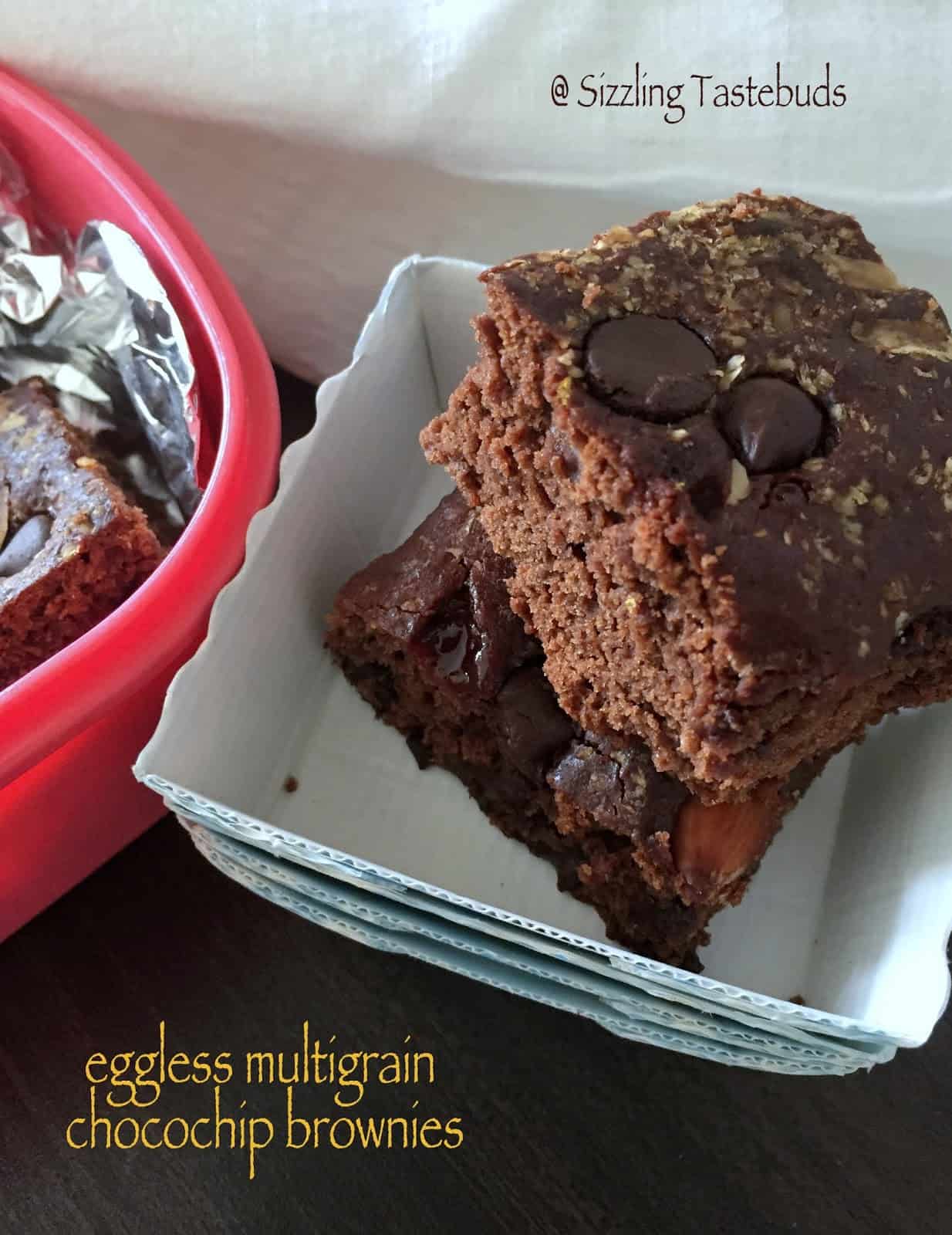 PinPin
Prep time : 15 mins, Bake time : 20 mins (depends on ur oven), Makes : 15-18 brownies.
You would need –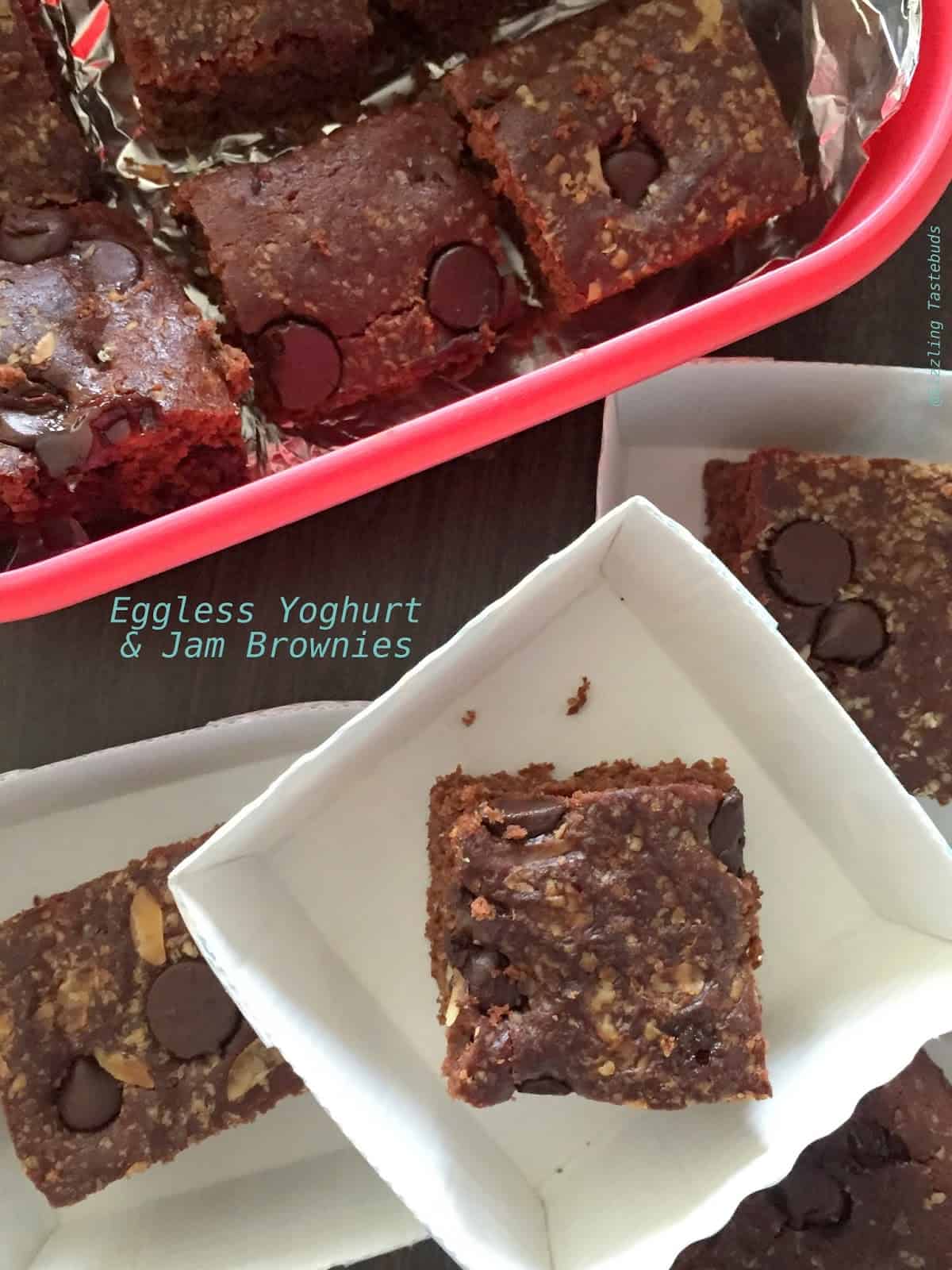 Pin
Dry ingredients:
Wholewheat flour – 3/4 cup
All purpose flour – 3/4 cup
Ragi flour (finger millet flour) – 1/4 cup
Cocoa powder – 1/3 cup (or approx 3 TBSP)
Coarse Almond meal – 4 TBSP
cinnamon powder – 1/2 tsp (opt.)
Baking powder – 1/2 TBSP
Salt – a dash
Wet ingredients:
Butter – 1/3 cup
Olive oil / neutral oil – 1/3 cup
Brown sugar – 1 tsp less than 1/2 cup
Chocochips (I used a combo of semi sweet and dark) – 1/4 cup
Mango Jam – 2 TBSP
yoghurt / curds – lightly beaten – approx 3 TBSP less than 3/4 cup
Milk – 1/4 cup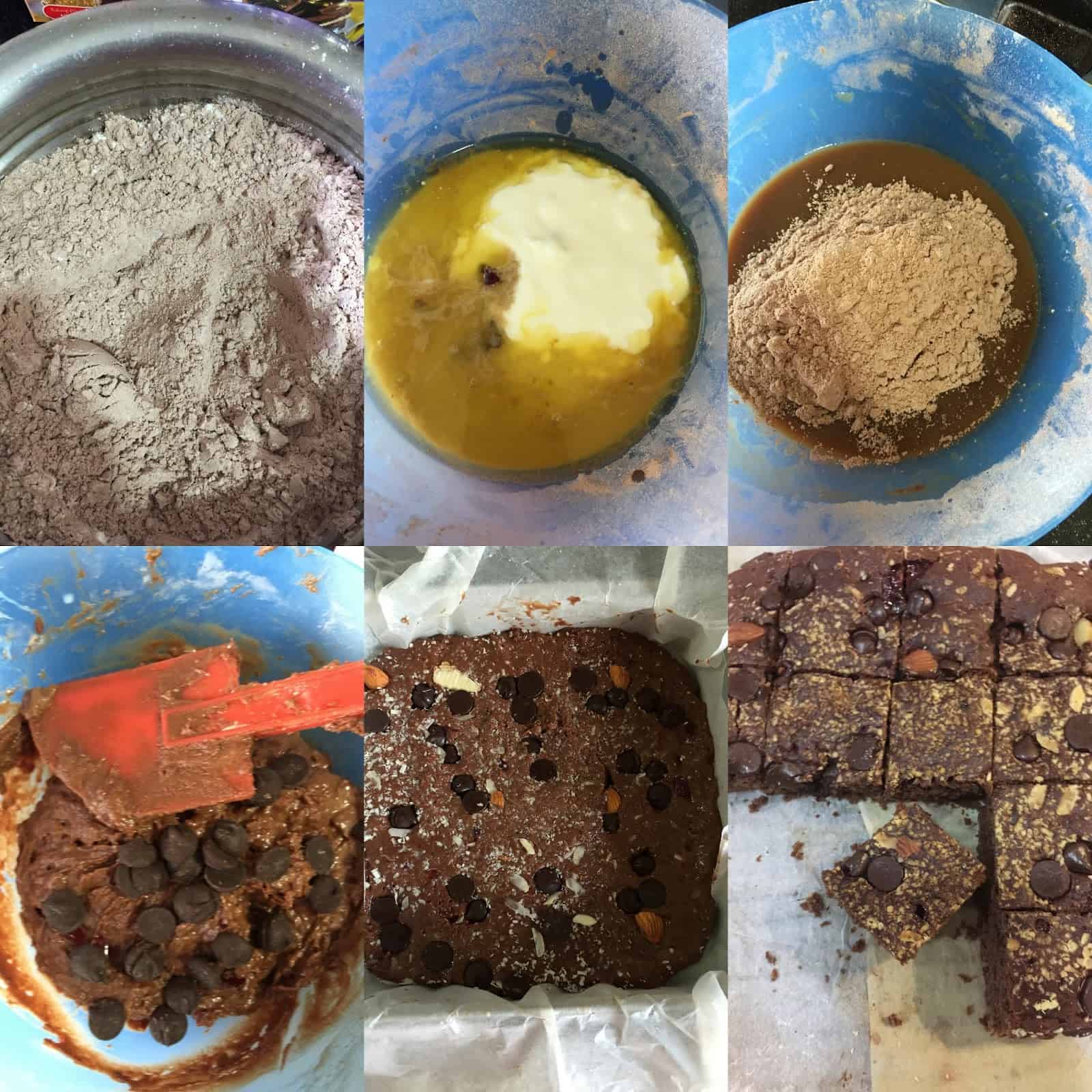 Pin
Method:
Sieve all dry ingredients except almond meal twice over. Keep aside.
In a bowl, mix together all wet ingredients leaving aside a handful of chocochips for topping.
Preheat oven to 170 deg C. Grease and line a square baking dish (I lined it with parchment)
Mix the wet to the dry ingredients, dont over mix. 
Gently fold in mixture to a greased and lined baking pan. 
Top with almond meal and remaining chocochips. 
Bake for 20-22 mins (check at 18th min) till done. 
Cool on a wire rack and cut into slices. Keeps for 4-5 days under refrigeration.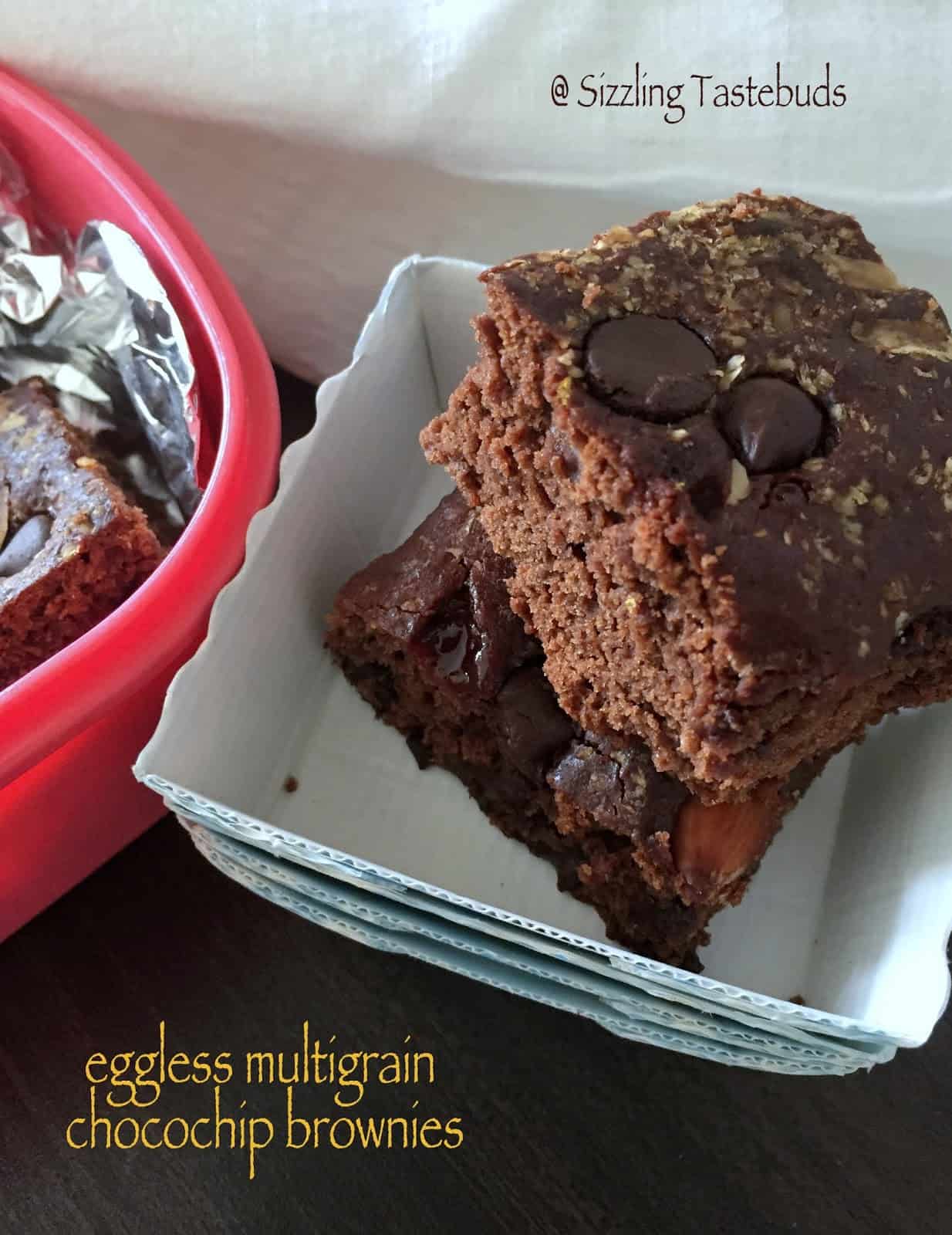 PinPin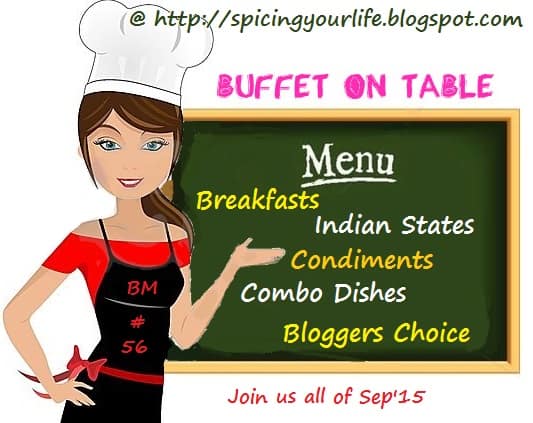 Pin
Check out the Blogging Marathon page for the other Blogging Marathoners doing BM# 56