Wishing all my readers a very Happy Dusherra / Navratri ! May Goddess Durga bestow the best of health and happiness to all. I am sure we are all done with atleast 9 – 10 varieties of Sundal this season. I shall post another variety today – with Black Channa Dal Sundal / Konda Kadalai Sundal. Like other sundals, this too is made the same way. But as this is offered as Naivedyam (offering to the Goddess), it is made sans Onion and Garlic. But on other days, please feel free to add both for a spicier version. Let's get on to the recipe now.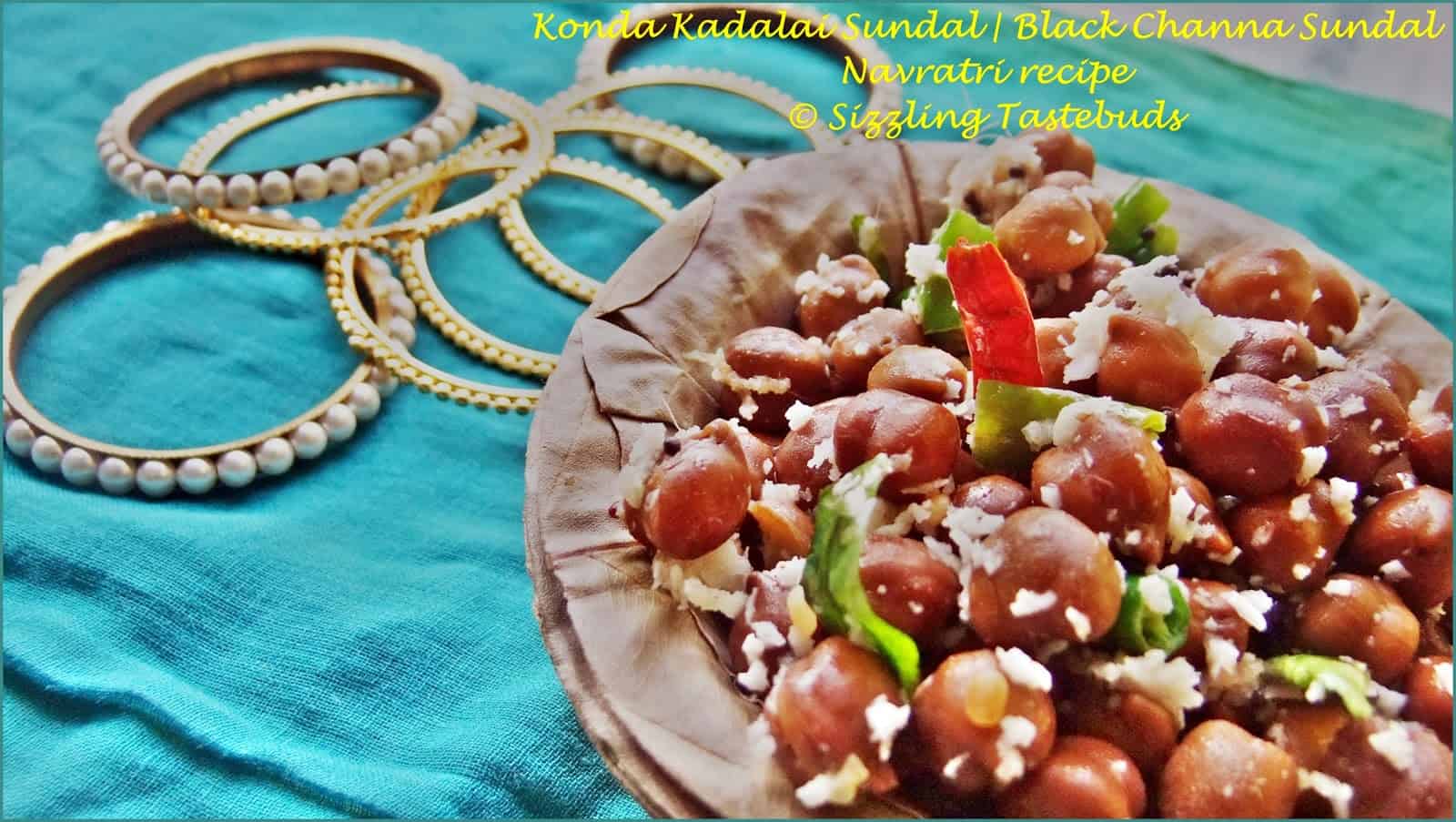 Pin

Sending this to Suma's MLLA # 40 , event by Susan, Radhika'sHibernating Foods, Krithi's Festival potluck

Similar dishes : Kadale paruppu sundal & Payiru Sundal (green gram salad)

Prep time : 15 mins. Soaking time + Cooking time : 10 – 12 hours. Makes : Approx 200 gms of Sundal

Ingredients:
Black Channa / Kala Channa / Konda Kadalai – 2 cups
Salt – to taste
Tempering : Oil (1 TBSP), Mustard seeds, Urad Dal – 1 TBSP, Red chillies – 2
Grated ginger – 1 tsp
Asafoetida / Hing – a generous pinch
Coriander leaves + curry leaves – a handful
Grated coconut – 1 TBSP
Method:
1) Wash and Soak the Kala channa in tepid water for 8 – 10 hours or overnight.
2) Drain the water and add fresh water and pressure cook with a pinch of salt for 4 – 5 whistles. Uncover and drain all the cooked water from the lentils (I use this water in Tomato Rasam)
3) Prepare the tempering with oil, mustard seeds, ginger, red chillies, urad dal, curry leaves and asafoetida. When the dal has browned, add the boiled lentils and salt.
4) Stir well and add grated coconut, coriander leaves for garnish. Serve as prasad / naivedyam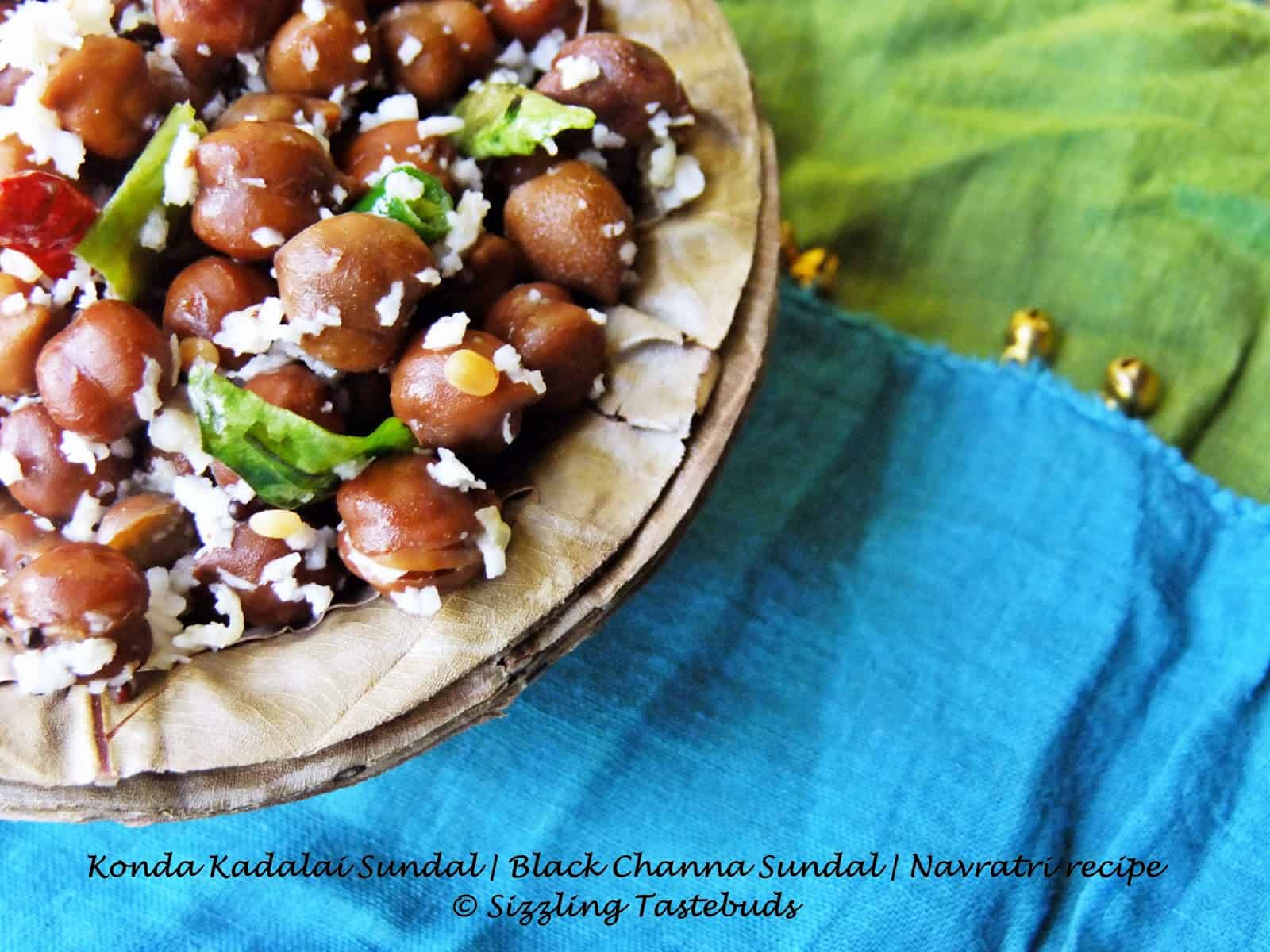 Pin