Today is the 3rd week of Bloghop wednesdays, and I am excited as I am paired with Radhika – her blog is fiull of interesting dishes, and I am sure I would try out some authentic Chettinad favourites which I have bookmarked here. Today's post comes with a small variation from her version ofMasala Vadai, where in I didnt use fennel or onion. So, may be you can call it Aam Vadai (as it is called in Karnataka) or Paruppu Vadai (Tamil) . For the people from the rest of the country, it goes by the name of Dal Wada (or Dal Vada)… I used to love this more than the Medu Vadai (Urad Dal Vada) and the reason is – its spicy by itself, and doesnt even need chutney to go with 🙂 Although we deep fry very rarely at home, its good to indulge once in a while , for who doesn't like fried food, right?
And its my favourite too 🙂 My childhood memory is of having this with Semiya Kheer (Vermicilli Payasam).. My mom / grandmom used to make this often for most festivals, and some how, I used to love dunking one or two vadais in the payasam bit by bit and savour the spicy sweetness….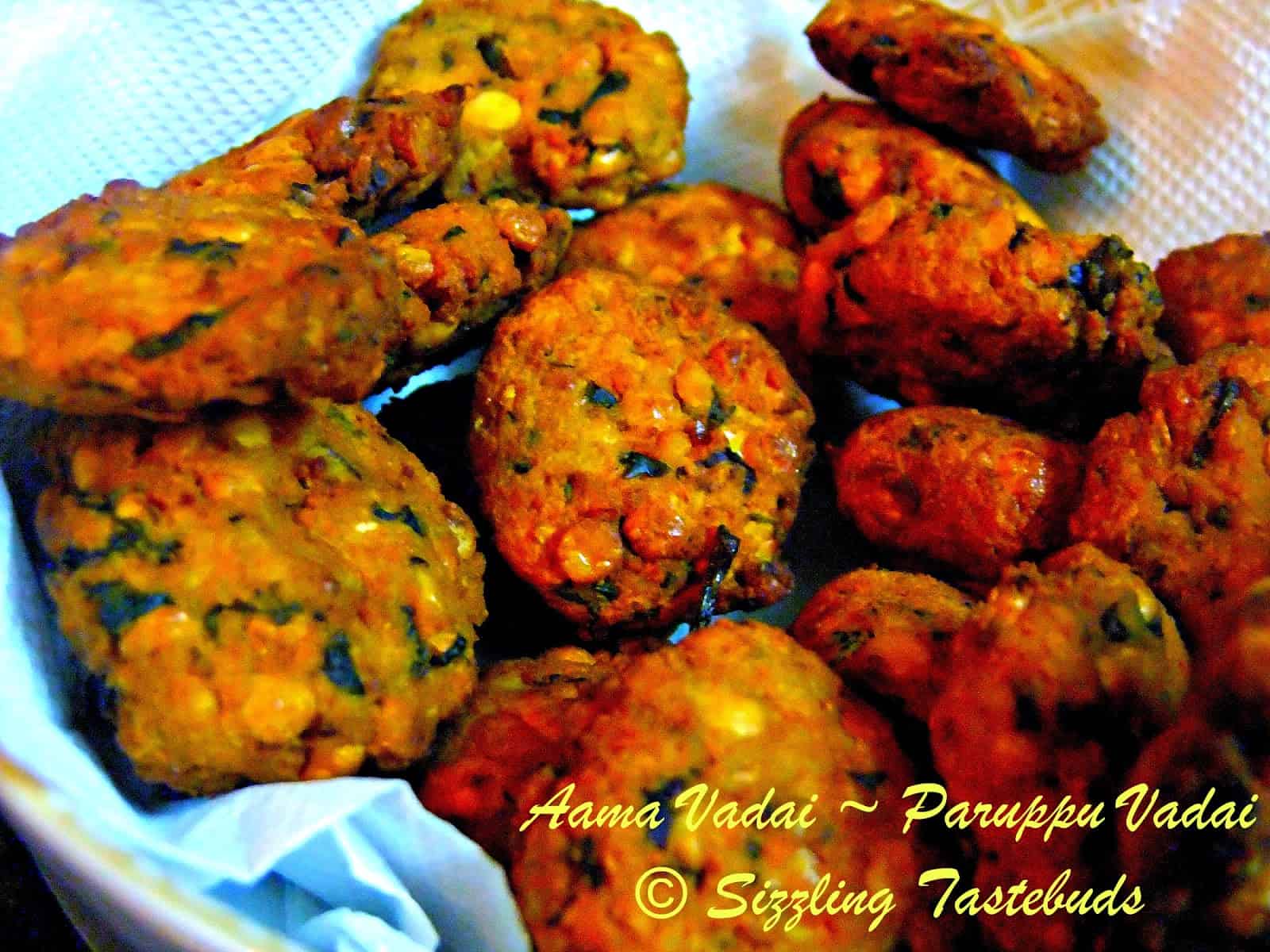 Pin

Sending this to :

This also goes to my own event : Vrat Ka Khaana (Fasting Foods) as we make it on festival days too while the B/w photographs go to Susan's Black and White wednesdays
Pin

I have captured a step by step version of this, although I really wanted a final shot of this with the masala chai, but they disappeared before I could say ….errr.. cheese :D.. anyways, I  hope you would make this at home and hey, do preserve one vadai for me too ! Off to the recipe now, shall we….

Prep time : 20 mins (apart from soaking) . Makes : 20 – 25 medium sized Vadais

Ingredients:
Kadalai Paruppu / Channa Dal  – 2 cups
Tuvaram Paruppu / Toor Dal – a handful
Red chillies – 4 to 6 (not Kashmiri Variety) – adjust spice
Salt – to taste
Ginger grated – 2 tsp
Grated coconut – 3 TBSP (optional but recommended)
Turmeric – a dash
Coriander and curry leaves
Oil – to deep fry
Method:
1) Wash and soak the dals separately with the red chillies for 45 mins – 1 hr.
2) Drain completely.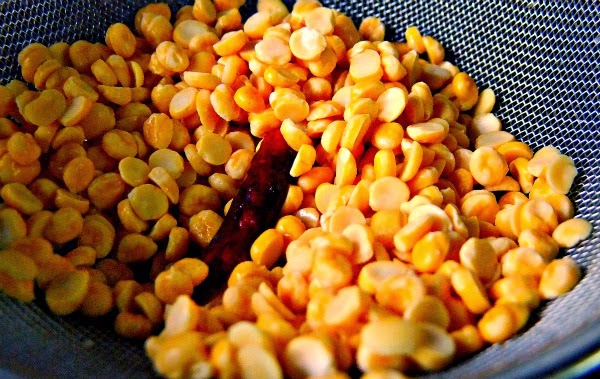 Pin
3) Now keeping aside a handful or two of the soaked dal, grind the rest of the dals with turmeric, grated coconut, ginger, chillies to a coarse paste without ANY water. Remove to a bowl.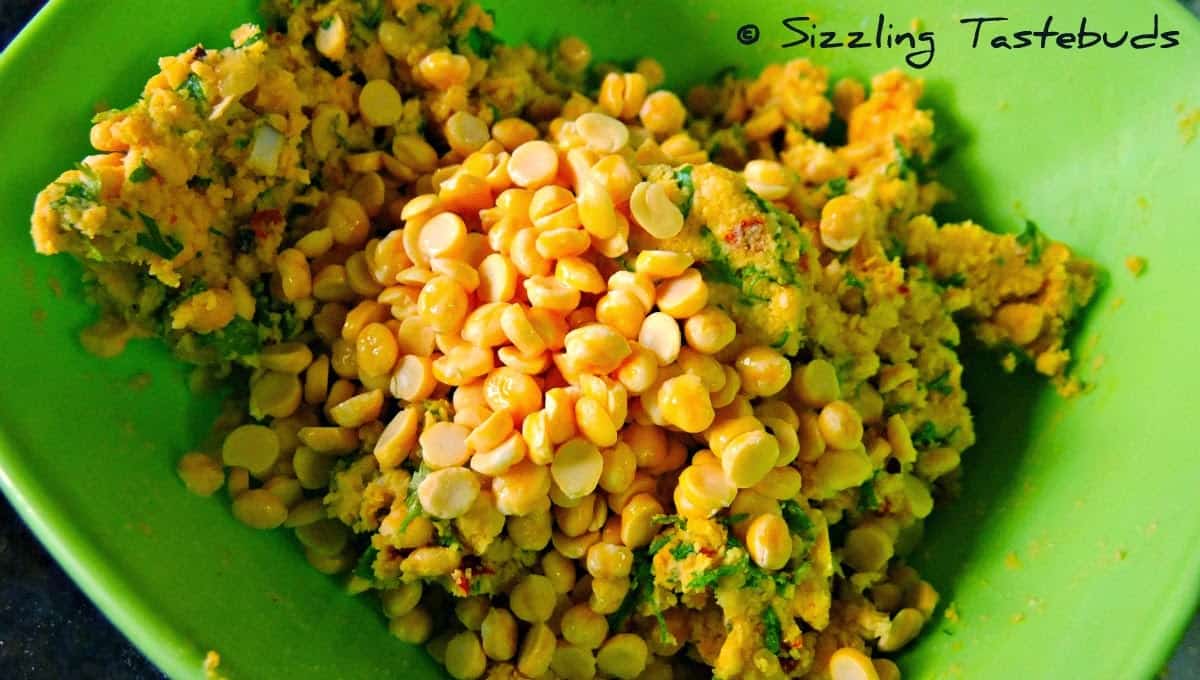 Pin
3) Now to the pulsed paste, add the whole soaked dals, salt, coriander and curry leaves and mix well. Do not add water at any stage, except while soaking as the vadais will go runny as well as absorb extra oil.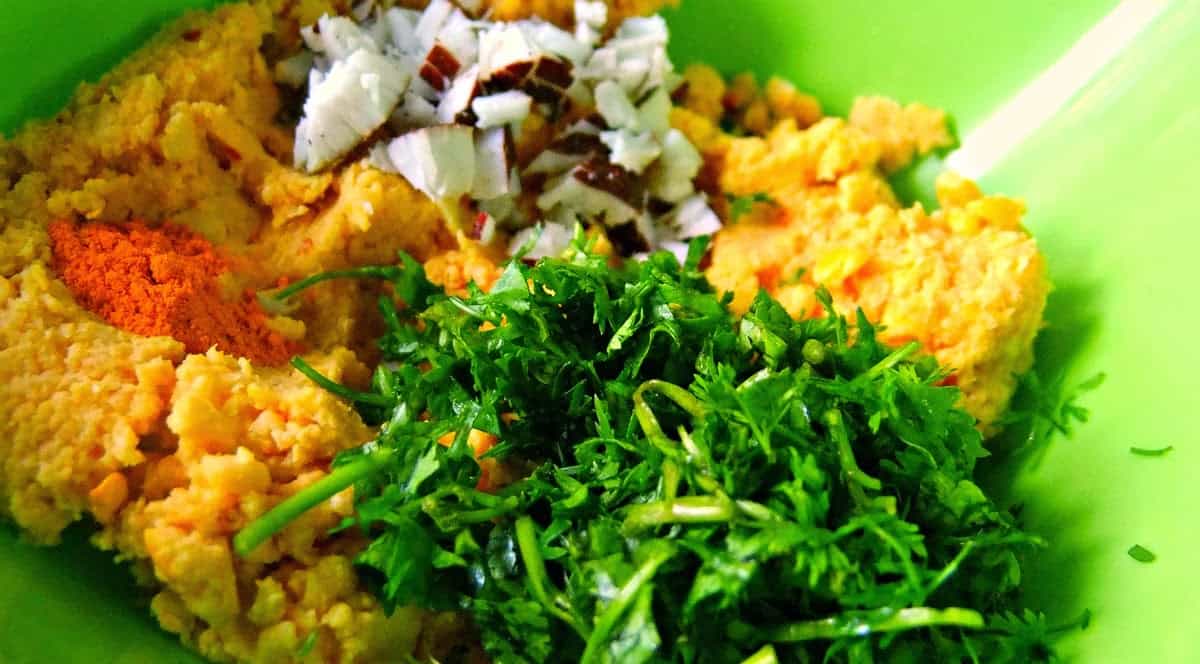 Pin
4) Cover the lentil dough with cling wrap and refrigerate for a max of 20 mins (this helps me every time as the salt coagulates under refrigeration and the vadais turn very crispy).
5) Divide into equal lemon sized balls and pat gently into a small patty. Makes 20- 25 approx. Heat the oil meanwhile for frying.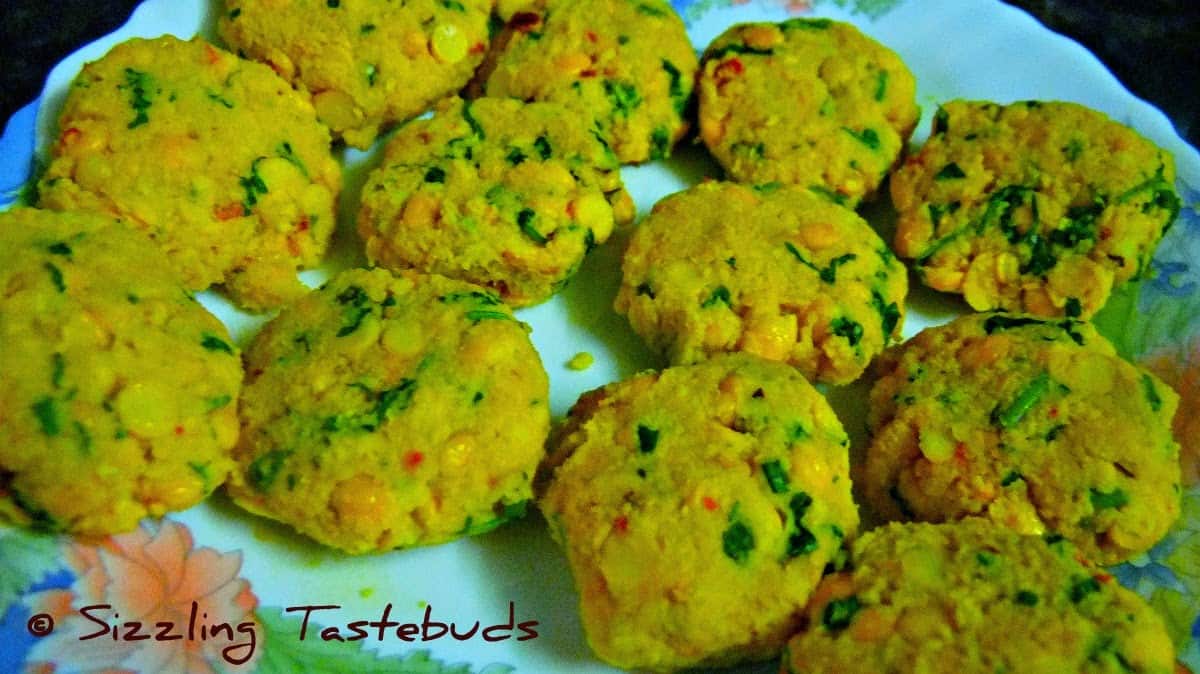 Pin
6) To check if the oil is hot, pinch out a small dough into the oil. If it rises to the top immediately, it is ready.
7) Move the flame to medium-high now, and slide the vadais in batches. Fry on this heat only for perfect vadais.
8) Serve hot with a cup of tea or as part of a South indian Thali .
TIP : If you are making vadais for a party , and need to refry them again just before serving, fry it on low heat once. Remove on a tissue paper. Cool in a glass / stainless steel vessel with a light tissue paper. Re-fry again jsut before serving on medium-high heat just before serving and you have crispy munchies 🙂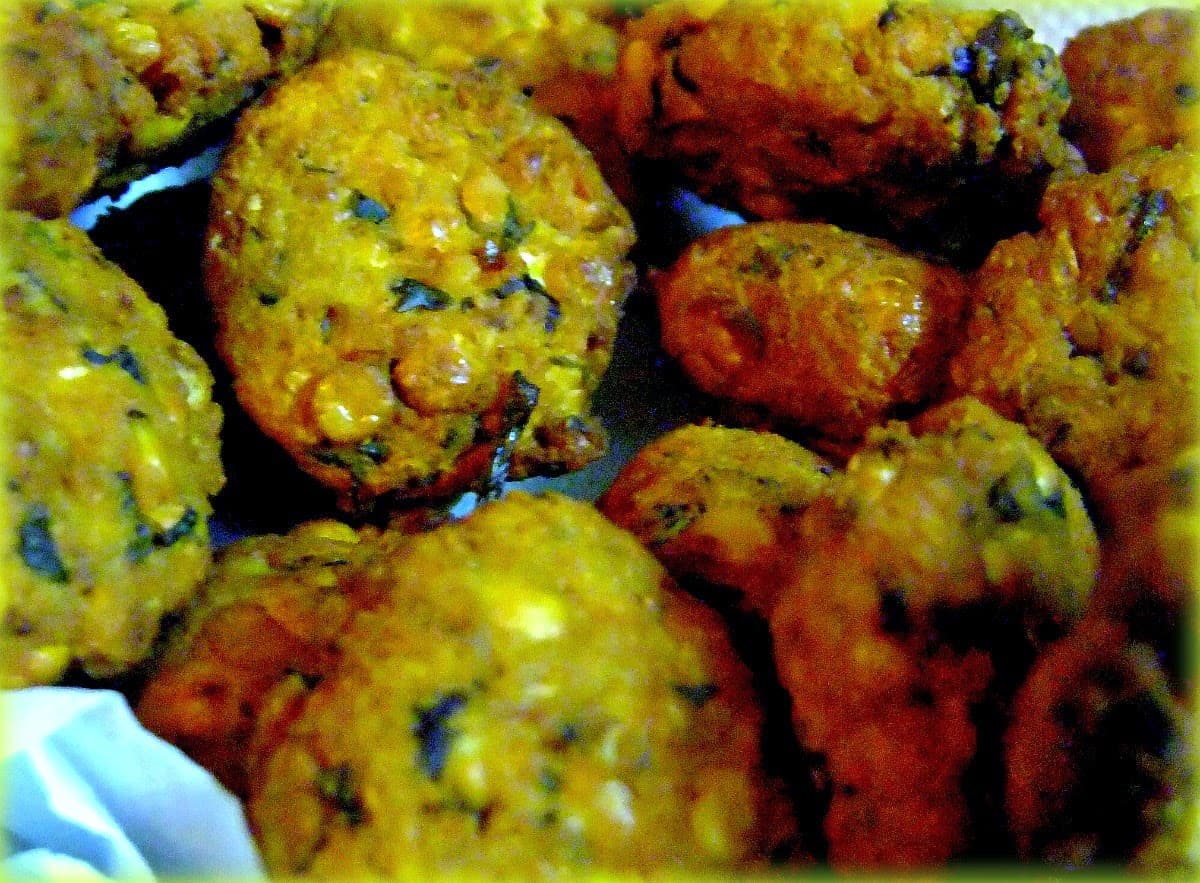 Pin