I had this festish to make
Almond Meal at home. Lots of recipes I read online had replaced wholewheat or all purpose with
this, and I was quite intrigued to make it. Pulse the almonds a little more,
and you end up with almond butter, pulse them a little less, and you can end up
with coarse bits. The trick (as I learnt the rather hard way) is to pulse them
just enough (4-5 sec bursts) till they are slightly smooth.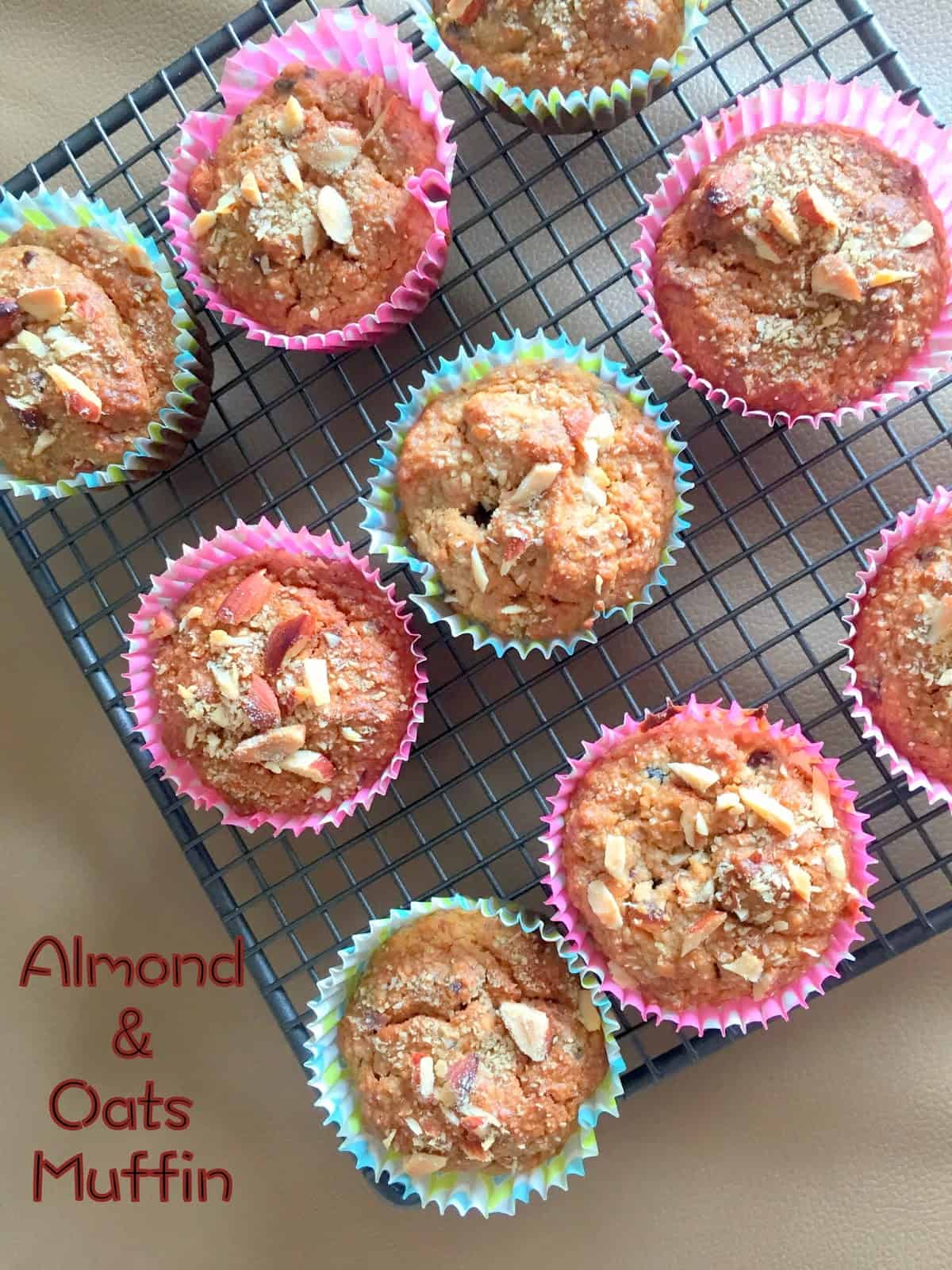 Pin

We loved the nuttiness that
this brought to the muffins – and with bananas and honey you cant really mess
up🙂. If you
are looking for a nutty muffin for parties or kids alike, do try this out and
let me know how you liked it..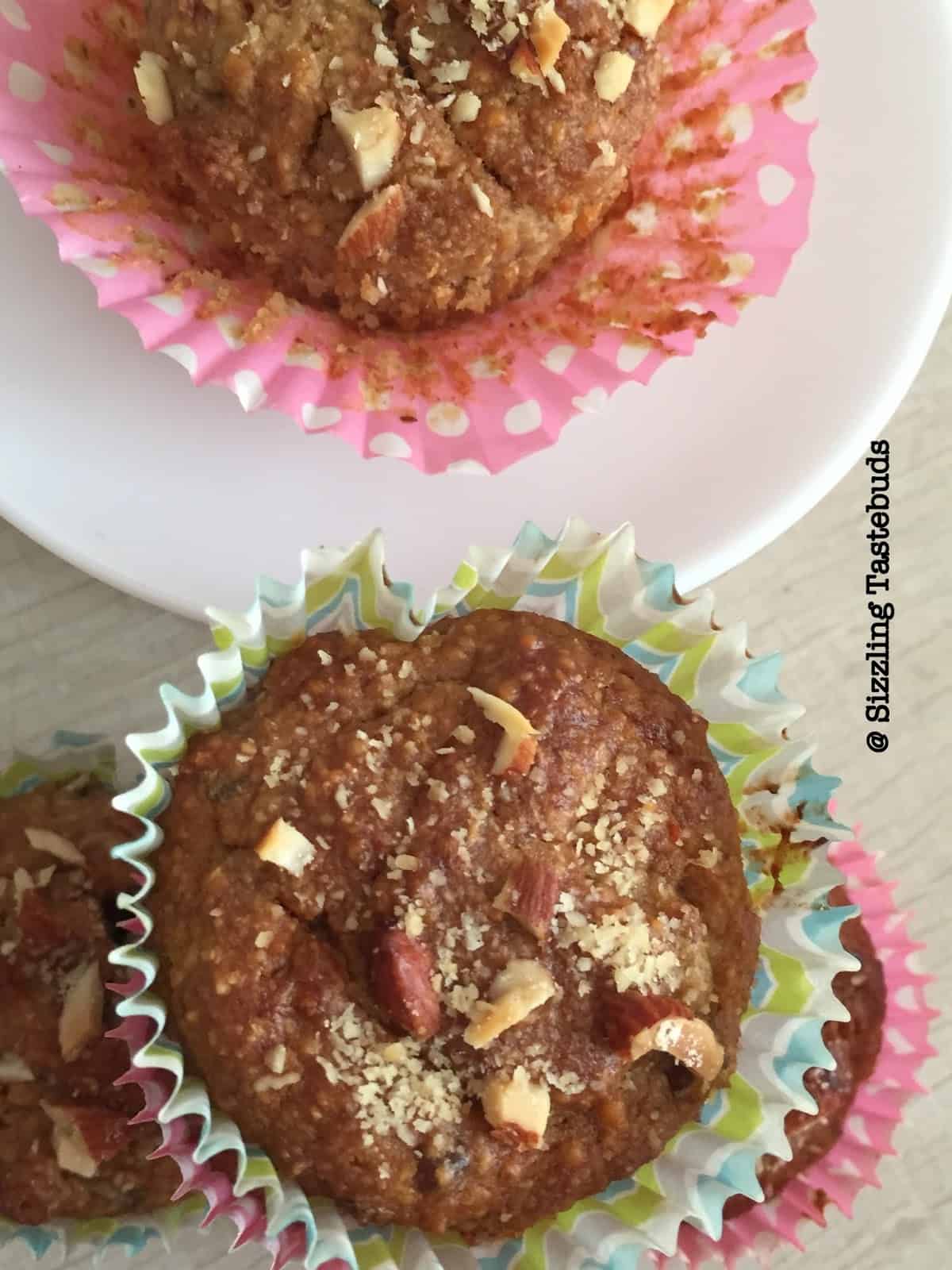 PinPin

Lets quickly get to the
recipe…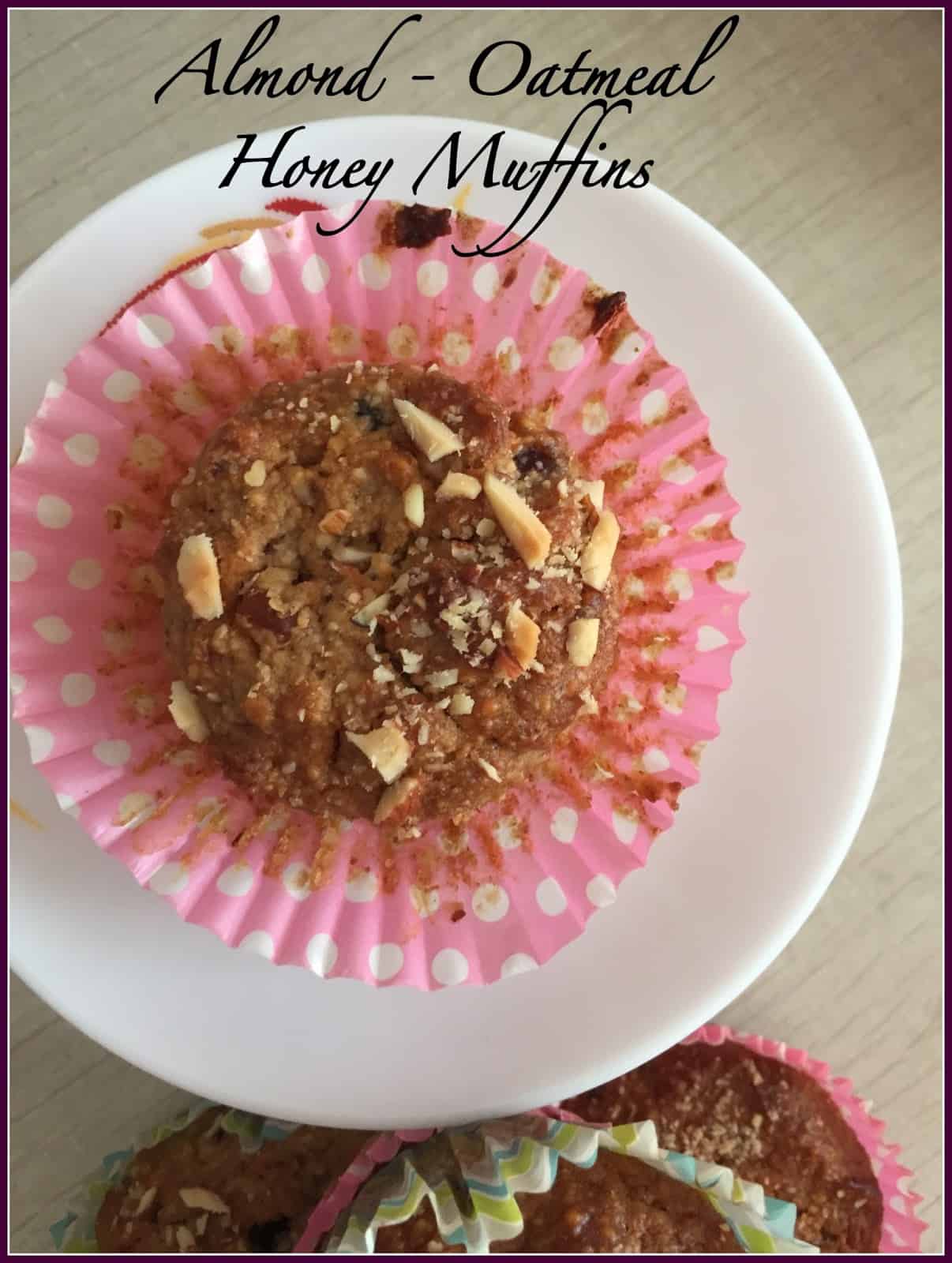 Pin
Prep time : 15 mins, bake
time : 15-20 mins ,
Serves : 6 muffins
Cuisine : American, course
: snacks / school Lunchbox
What you would need:
Dry ingredients:
Almond flour / homemade
Almond Meal – 1 cup
Oats Flour – 3/4 cup
Baking Powder – 1 tsp
Salt – a pinch
Wet Ingredients:
Yoghurt – 1/3 cup
Vanilla extract – ½ tsp
Warm water – ¼ cup (or
less)
Wet Brown Sugar – 4 TBSP or
Sub with 3 TBSP Agave Nectar / Honey
Chopped Tutti frutti – 2
tsp (totally optional)
Medium Ripe Bananas – 2 nos
Topping:
Coarsely chopped roasted almonds
/ roasted oats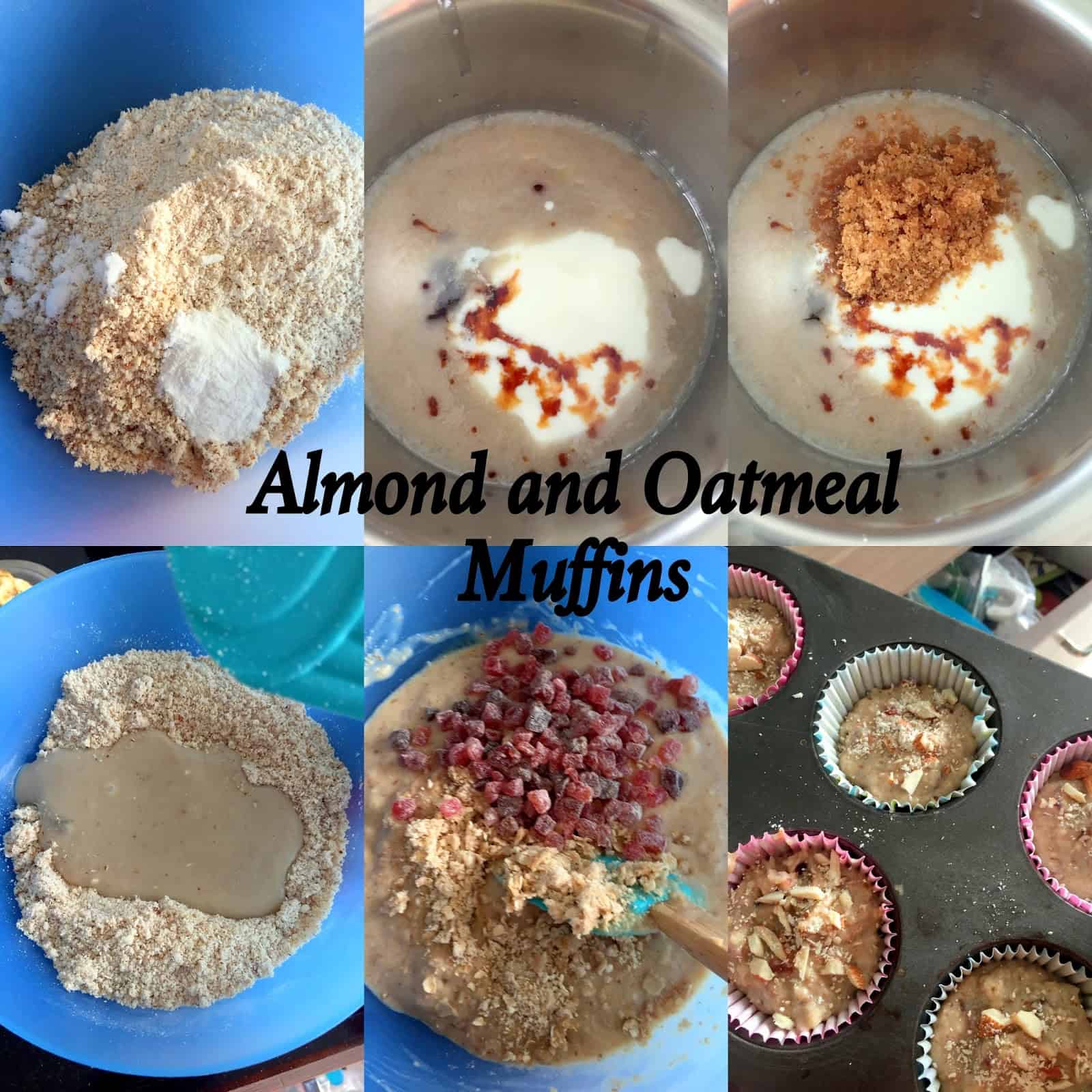 Pin


Method:
Roast oats for 45-60 secs on
low heat. Cool and powder.
In the same pan, dry roast
the almonds for 2-3 mins on very low heat till slightly warm to touch. Cool and
blitz / pulse in a spice grinder till done, but doesn't turn to almond butter.
Mix the flours well. Add in
the baking powder and salt and mix well. Keep aside
 In another bowl, mash up
the bananas with a fork, add the rest of the wet ingredients except water one
by one and mix well.
 Preheat oven to 165 C. Line
the muffin pans with paper cups and keep aside
 Add the dry to the wet
ingredients and mix gently with a spatula. Add a tsp of water if required to
get a pouring consistency.
 Spoon the mixture into the
muffin cups and top with roasted almonds or oats or both. Bake for 22-25 mins
or until the skewer comes clean.
Cool on a baking rack, and
serve warm. They keep well for 4-5 days under refrigeration.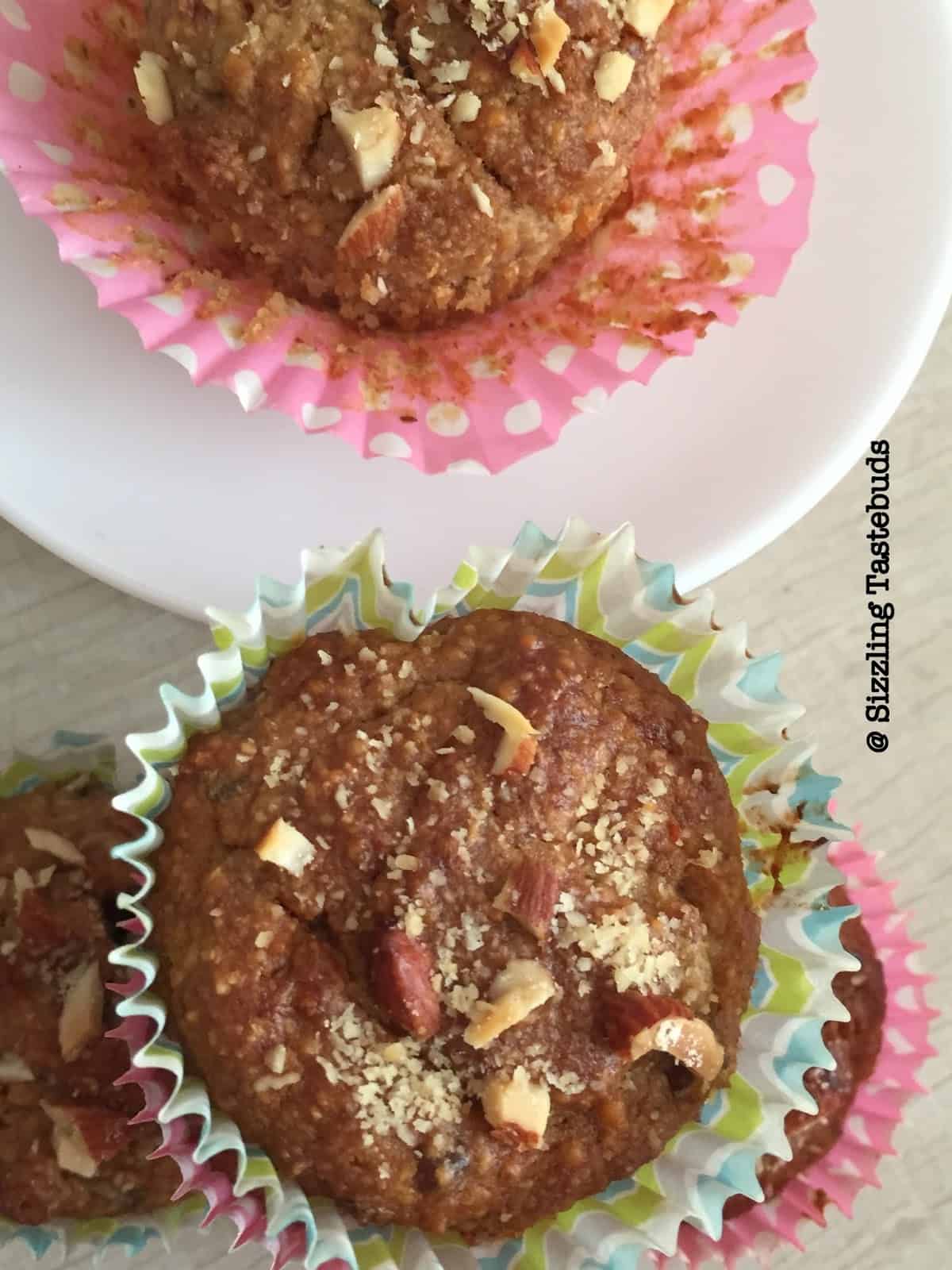 PinPin
Check out the Blogging Marathon page for the other Blogging Marathoners doing BM#60