Come December, and we eagerly look forward to Hyacinth Beans, fondly called "AvarekaaLu" in Kannada or "Mochai" in Tamil or "Anapakaya" in Telugu. Hailing from Bangalore, we make a LOT of dishes using this seasonal produce – be it Upma with Broken Rice, Usli(Sundal) Kootu, Akki Rotti (flattened GF Flatbread), Huli / Saaru (Sambhar)  and so many other yummy dishes.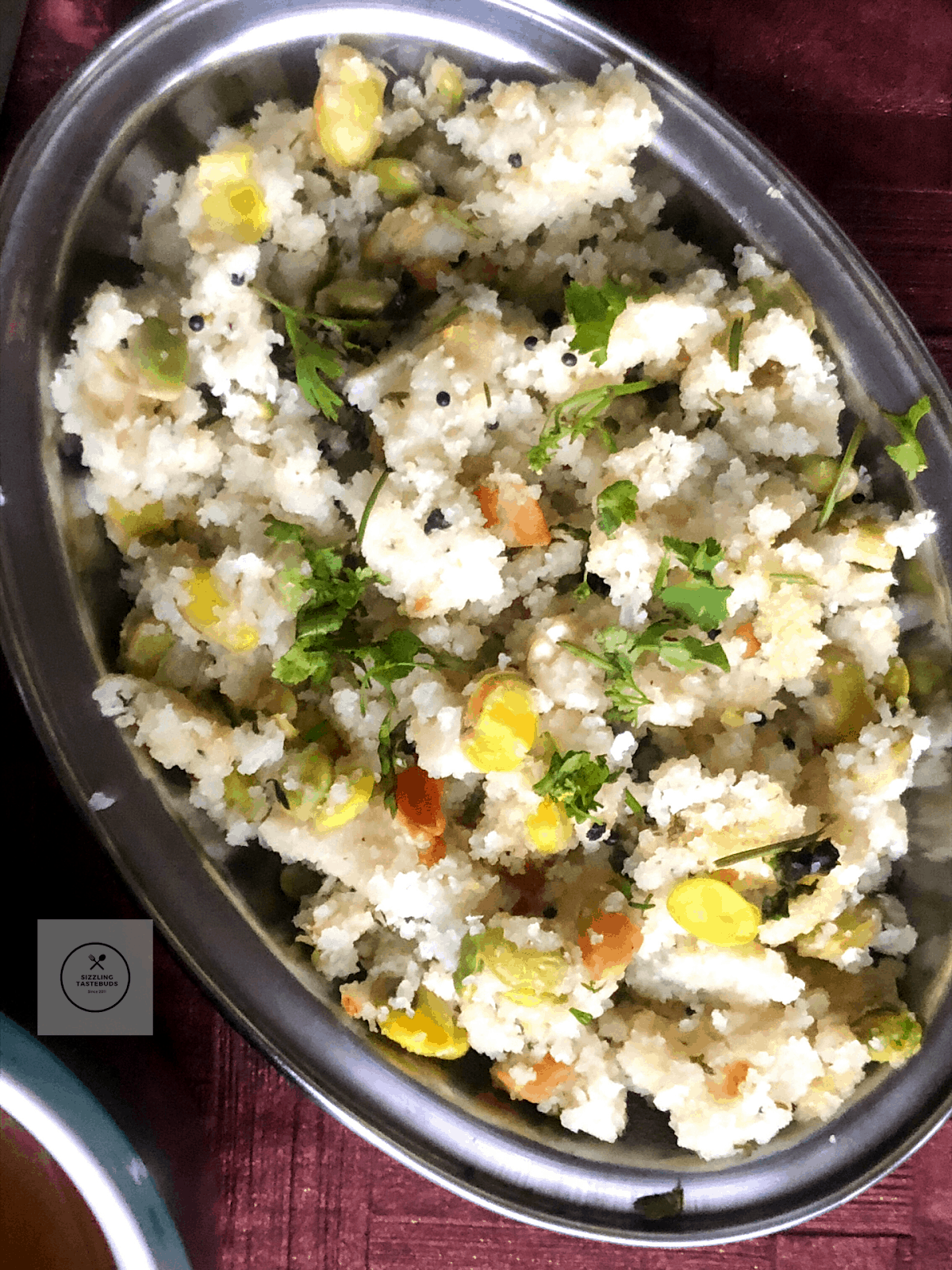 Pin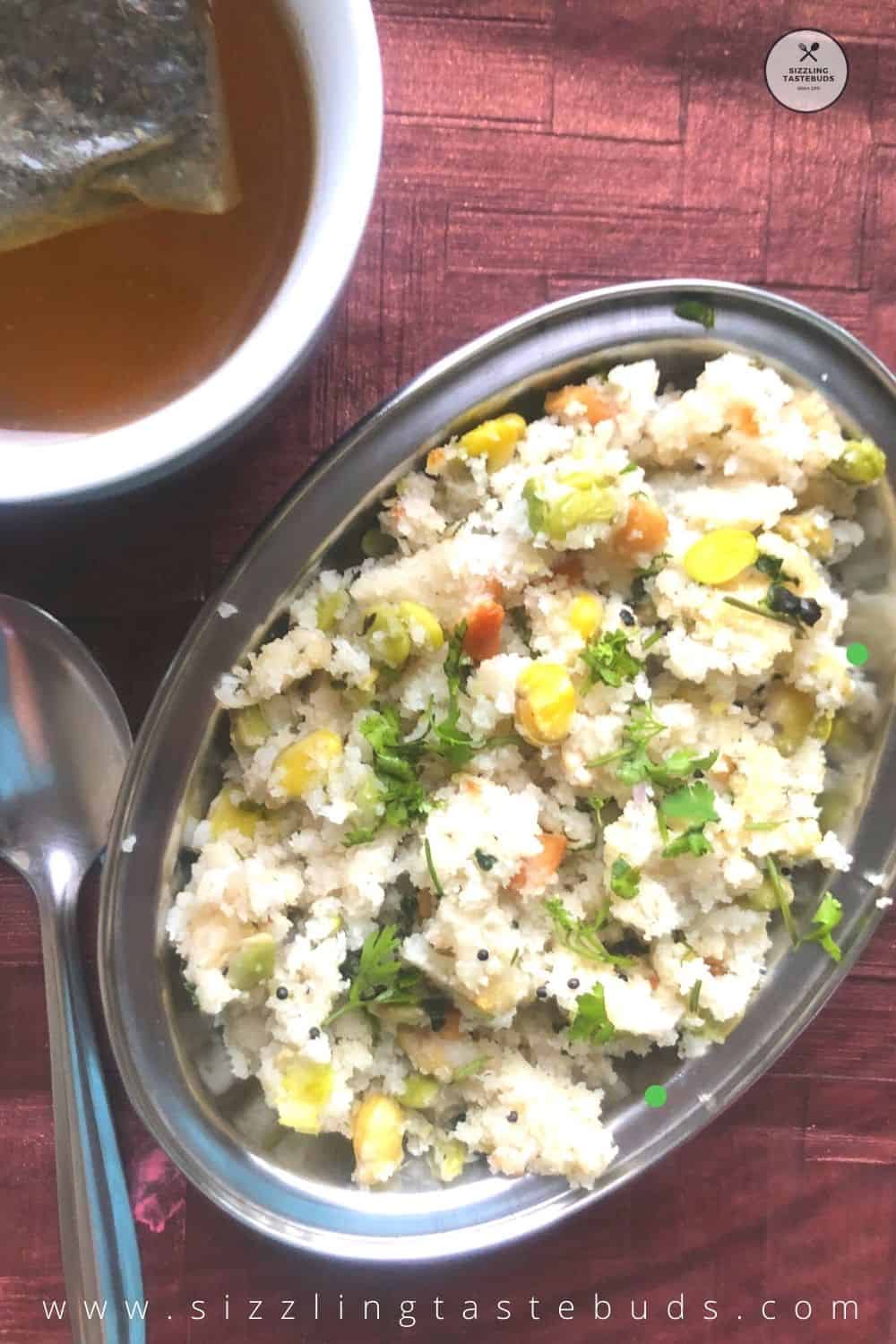 Pin
A kind of Chiwda is also made with these beans (blanched, deep fried and seasoned with salt and spices), and that's another lip-smacking delicacy. The best beans are found in South Karnataka between10-15th December when it's called "Sogadu" (aromatic oil fragrance that these beans release). As I don't have access to that variety, I have made do with what I get locally here. 
Pin
See Notes below for more details. 
Notes: 
Today's Upma is made with Semolina, and we make this Upma multiple times during the season. It's taste is quite different from the Upma made with Broken Rice and hyacinth beans. But both taste equally good.
Hyacinth beans also have a high cellulose content which helps in IBS while adding protein and fibre aiding in good gut. 
Usually Onions are not added to this hyacinth beans Upma and I have not used it as well. If you need please go ahead and use it.
If you want to make this 100% vegan, simply skip the ghee and proceed. 
Let's get to the recipe now:
Prep time – 20 mins, Cook time – 15 mins ; Serves – 2~3 generously
PIN FOR LATER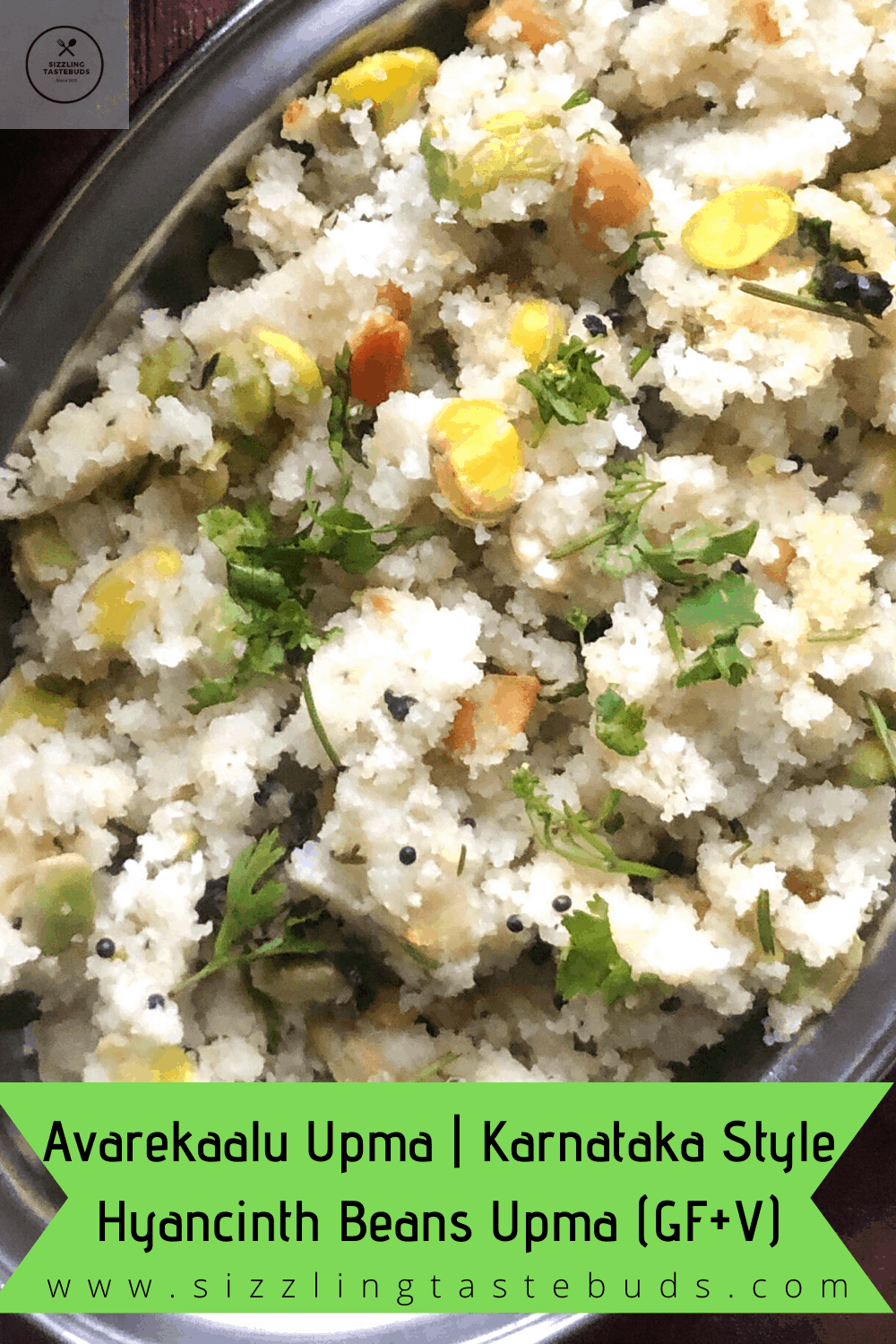 Pin
What you need:
Semolina / Bombay Rawa / Rava – 300 grams**
Oil – 3 TBSP
Salt – to taste
Hyacinth Bean / Avarekaalu – 100 grams
Tempering : Mustard seeds 1 tsp, Urad Dal  + 1- 2 sprigs of curry leaves
Cashew nuts – 1 tsp (broken) – optional but recommended (skip for nut allergy)
Grated ginger – 1.5 tsp
Asafoetida – a generous pinch (simply skip for GF)
Minced green chillies – 3- 4  (adjust spice)
Grated coconut – 4 tsp (optional but highly recommended)
Ghee – 1 tsp (skip for vegan)
Garnish – chopped coriander leaves 1 tsp + Lemon juice (opt.) 1/2 tsp
** You can use Jowar / Sorghum Rava also here with varying results.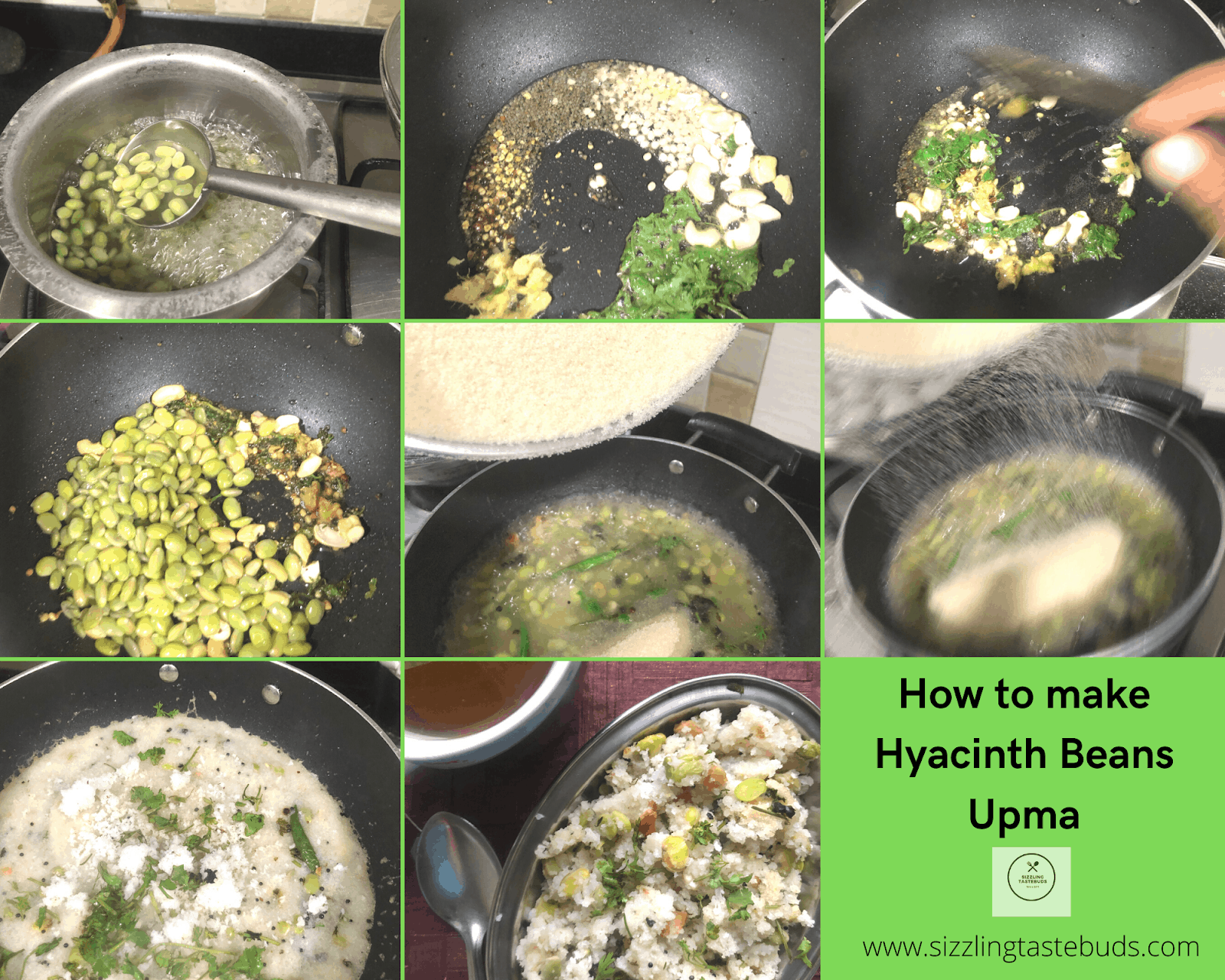 Pin
Method:
Dry Roast rava / Sooji / Semolina in a pan for 3-4 mins on a low flame till a nice aroma wafts out – keep a watch on burning. Meanwhile boil the hyacinth beans in slightly salted water for 20-25 mins (or pressure cook with 200 ml water + a pinch of salt for 2 whistles) till soft but not mushy. Drain the water and retain the same.  
If using roasted rava, skip this above step, but still go ahead and warm it slightly for 20-30 seconds. 
Cool the rava in a large plate.
In a kadai / Non stick pan, heat oil. Add the tempering ingredients. Once the urad dal has turned golden brown, tip in the cashew nuts, asafoetida (if using), ginger and green chillies. 
Now add the cooked beans, cooked water (2.5 times the rava measured) and bring to a boil. Add all the ghee, salt and half of the grated coconut at this stage. 
When. the water comes to rolling boil. add the roasted rava / Semolina and on a medium flame, keep mixing till the water is incorporated and there are no lumps in the Upma. 
Cook Covered for 8-10 mins on low-medium flame. 
Fluff it up once done. Finish with chopped coriander, remaining coconut and mix well. Add lemon juice if using. 
Serve hot as it is. This Upma is quite spicy so it doesn't need any chutney / side dish although serving a chutney alongside is totally optional.  
If you chance upon this beans this season, do try out this Upma. I have explained it with step by step pictures in the collage above as it goes to A-Z Recipe Challenge where every month we take a new ingredient alphabetically that we cook with. This edition I feature S For Semolina as my key ingredient.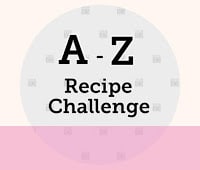 Pin