Pongal is a favourite breakfast at home. Apart from Ven pongal (the classic rice-dal combo), we also enjoy a variety with millets and other grains in both savoury and sweet variants. The brown rice chakkara pongal(sweet variant) is one of our favourite made on festive occasions,  while the Oats pongal, thinai pongal (foxtail millet pongal) , samai pongal (little millet) , Rava Pongal are also repeated  during the menu rotation.  
The newest addition to this list happens to be our favourite Instant Pot Godhuma Rava Pongalˀ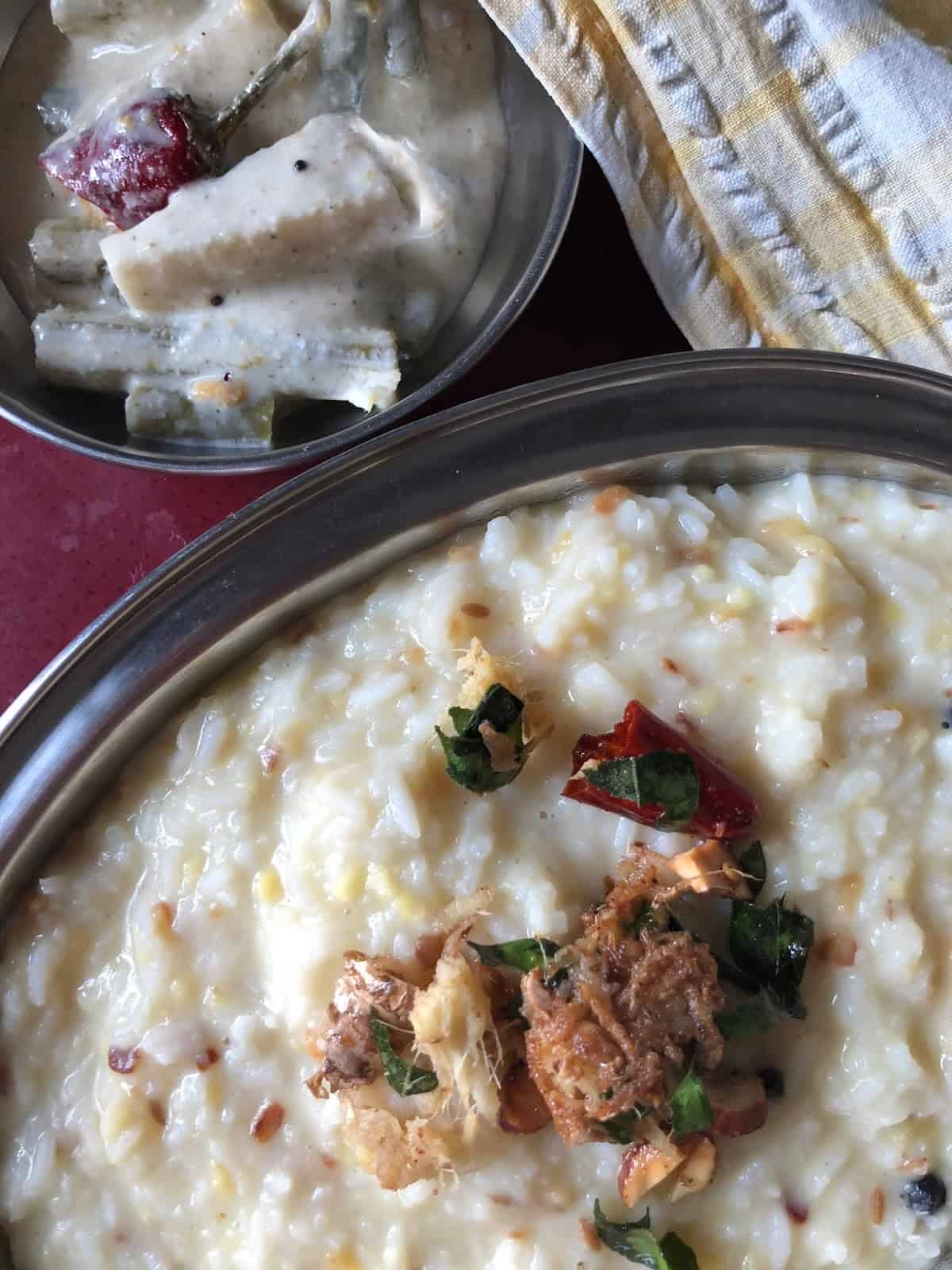 Varagu (Kodo Millet) is one pseudo-grain that I alternate along with Foxtail Millet (Thinai), Samai to use in place of rice for everyday meals or in Pongal (savoury porridge). Pongal is mostly our go-to dish for Sunday breakfast.
Whatever the dish, whatever the reason, Millets in pongal form is yummy, light. The kids don't even need to know it's not made of rice. You can also moderate the ghee (clarified butter) used in pongal, but we prefer it on the lower side . Asafoetida is a must in most of our savoury pongal and that combined with kodo millet (called varagu in tamil) was a yummy dish. We love pongal with Avial. But kids love it coconut chutney or even veg peel chutney.
Anu – my paired blogger for this month's theme of millets (Sshh Cooking Challenge theme by Aruna) brought a new dish at home. Anu has made a delicious Ragi Rotti with ragi flour and chillies that I gave her..
Other millet dishes on the blog include:
Varagu Upma – Kodo Millet Upma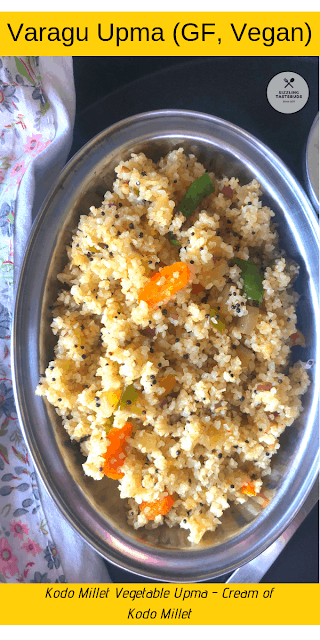 Moong-Sama ki Chashwali Khichdi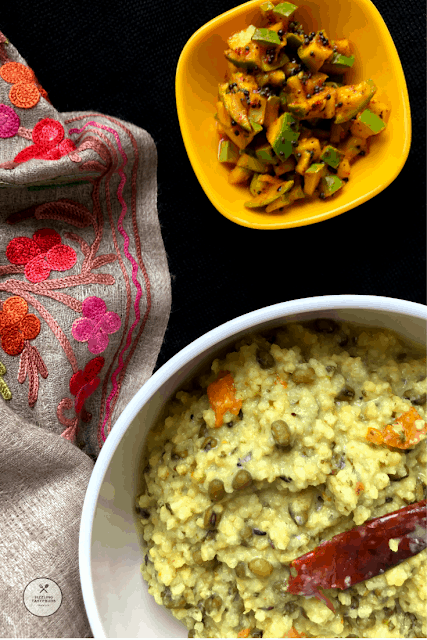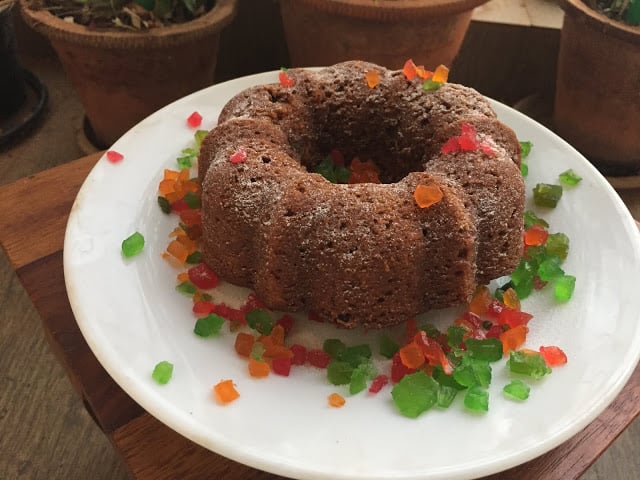 Mini Thinai Uttapam (Foxtail millet Veg Uttapams)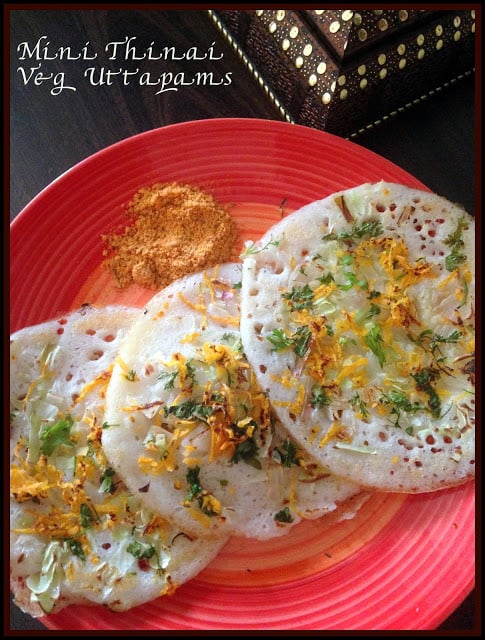 and many more…
Let's see how to make today's pongal
Prep time – 5 Mins, soak time – 10 Mins ; Cook time – 15 Mins, Serves : 3 generously.
What you need:
Varagu / Kodo Millet – 1 cup (240 ml)
Moong dal – 1/4 cup (soaked for 10 mins)
Salt – to taste
Pinch of turmeric
Tempering :
Ghee – 2 tsp
Cumin seeds – 1/2 tsp
Black Pepper and ginger crushed – 1 tsp combined
Cashews bits – few (optional)
Curry leaves – few
Asafoetida – a generous pinch.
PIN FOR LATER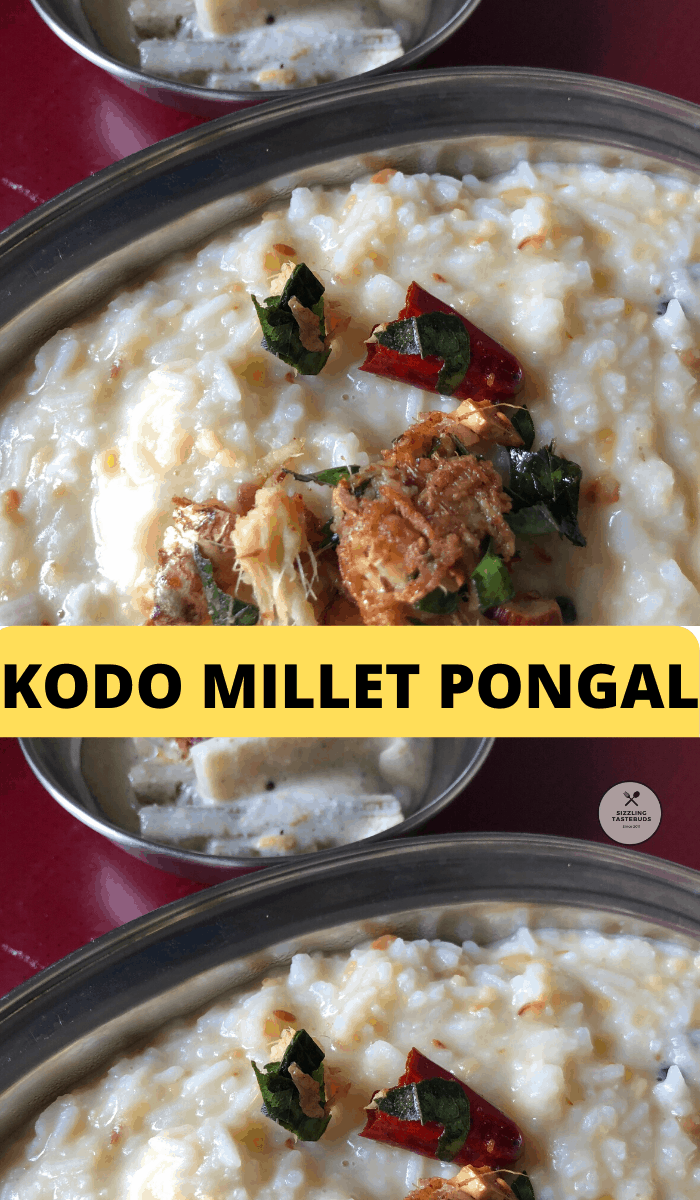 How to:
Wash millets twice or thrice well. Soak in water for 10 mins. Similarly dry roast moong for 1-2 mins till aromatic and also soak it for 10 mins.
In a pressure cooker, add the soaked millet and dal along with 5-6 cups of water , a pinch of turmeric and half the salt . Pressure cook for 4-5 whistles .Let the pressure come down on its own. Mash the dal-millet mixture with a ladle while it's hot and add the remaining salt.
Adjust the pongal gooeyness at this stage – if Its too runny , simmer the mixture on the stove for a few mins till it reaches the right consistency. If it's too dry, add upto 3-4 tbsp of HOT water, mix well and adjust consistency. Some people like pongal runny and some like it a Tad dry. We prefer something midway. It's totally personal.
Prepare tempering with ghee. Splutter cumin seeds, asafoetida , cashews and curry leaves till cashews turn golden brown. Switch off the flame and add pepper-ginger mixture. Mix well and pour this tempering

 

into the pongal. Mix well, adjust salt if needed and serve pongal steaming hot.