As I mentioned in my post on Corn Spinach Soup, most soups are liked by both my kids. The surprise however was today's soup – Chukandar ka Shorba or Gluten free Beet soup, that the little one asked for a second helping all by herself. Considering her age, I made it with less spice although you can adjust accordingly. But she does ask for this soup atleast once a fortnight, so it must be quite her favourite. Other than poriyal (dry saute) or this vegan Beet & Peanut salad ,I am not fond of beets myself. My elder one loves this vegan Beetroot Chutney & Mini Burger with Beet patties quite a bit though.
With both kids on either end of the spectrum with respect to their spice levels, I felt beets might be a win-win for both of them, and it was. I had staved away a small quantity of the soup for the elder one, and although she didn't like the mild spice, she chose another soup to be made for her that weekend. Thats coming up pretty soon too 🙂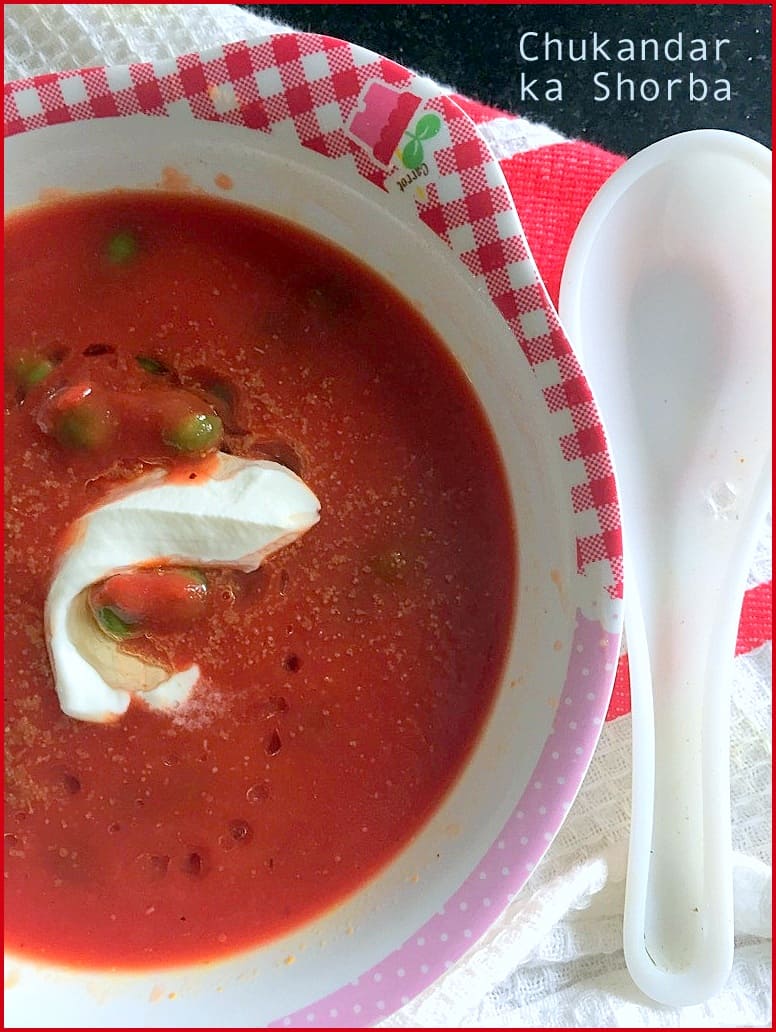 Pin

Similar Soup recipes with veggies / greens:

Palak aur Badam ka Shorba (Spinach – almond soup)

Curried Cauliflower – lentil Soup

Cream of Corn soup with bell peppers

Prep time : 10 mins; Cook time : 15 mins, Serves : 2

Ingredients:
Beetroot – 1 large (about 100 gms)
Carrot – 1 medium (about 50-75 gms)
Veg Stock – 3/4 cup
Garlic powder – 1/2 tsp
Salt and pepper to taste
White Onions – 1/2 (opt.)- I didn't use
Garlic pods- 2 nos.(opt.)- I didn't use
Handful of blanched peas (opt. but recommended)
Method:
Wash, peel & chop the veggies into medium chunks. Pressure cook them with 1 cup of water for just 2 whistles.If using the onion and garlic (I didn't add), add to the beets and carrots and pressure cook them too. Let the steam come down on its own. Cool and puree. Strain if required. I didn't strain.
Add the puree, stock, spices, salt and let it simmer for 6-8 mins.
Serve the Shorba as is, or add dried herbs, chilli flakes and a dollop of fresh cream on top (It can be completely vegan if you wish to skip the cream). I added a handful of freshly blanched green peas to have a bite and cut out the sweetness from the soup.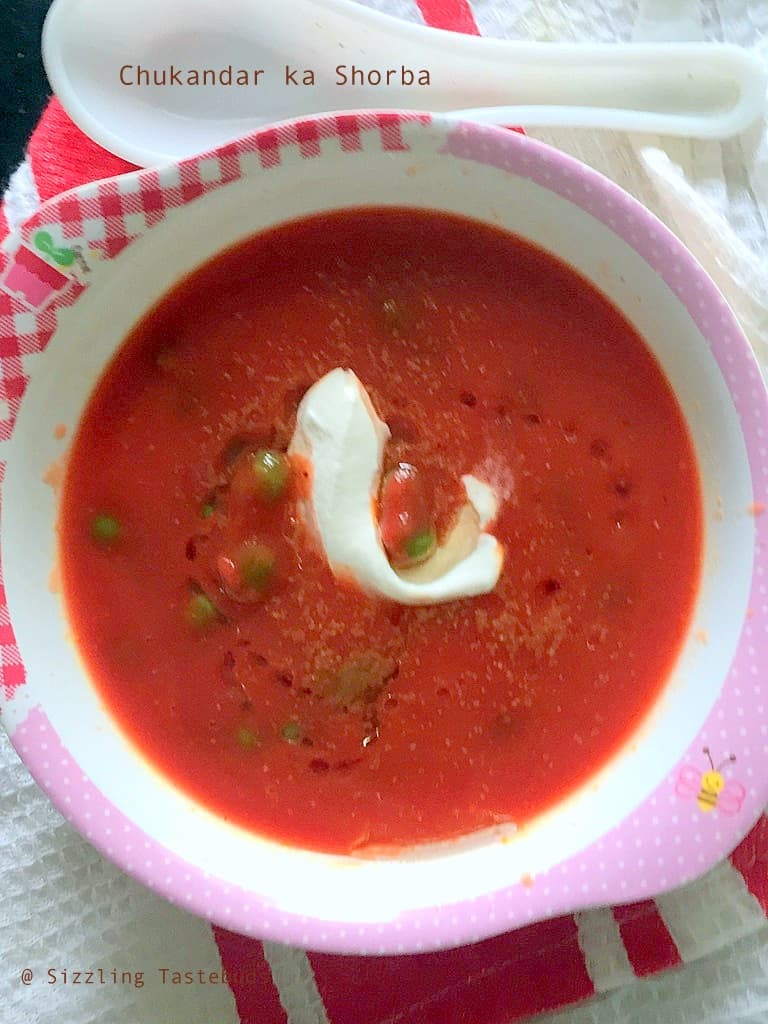 Pin

Notes:

1) Beetroot can be overpoweringly sweet at times, so I added a handful of carrots too .

2) If you dont have veg stock on hand, you can add 1/2 peeled potato to give it some body and starch content too

3) You can also add broccoli /cauliflower and simply steam and puree them if you want to make it more healthy, especially for fussy kids.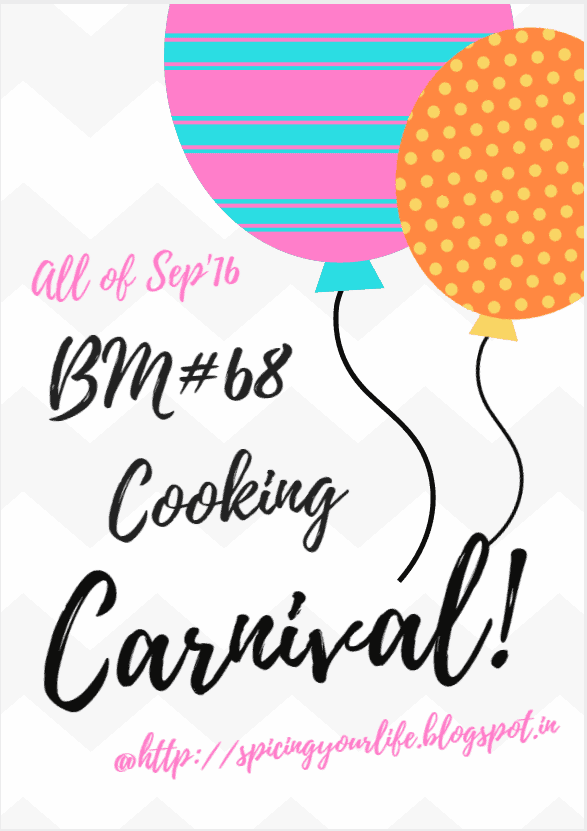 Pin
Check out the Blogging Marathon page for the other Blogging Marathoners doing BM# 68